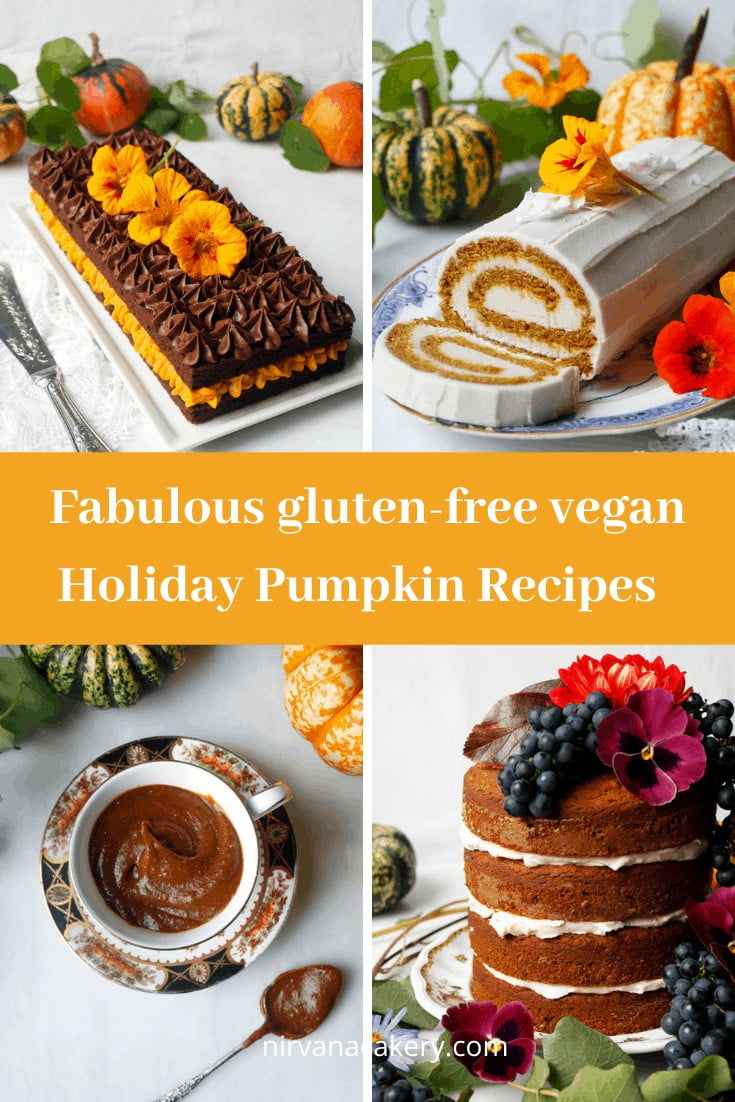 Welcome to a fabulous collection of my favourite pumpkin recipes that would make a wonderful addition to your festive table. All of these recipes are wholesome gluten-free and vegan and absolutely delicious. Enjoy!
And if you would love more help with your wholesome plant-based cake making please check out my Plant-based Cakes Guide to get ready for healthier holidays this year!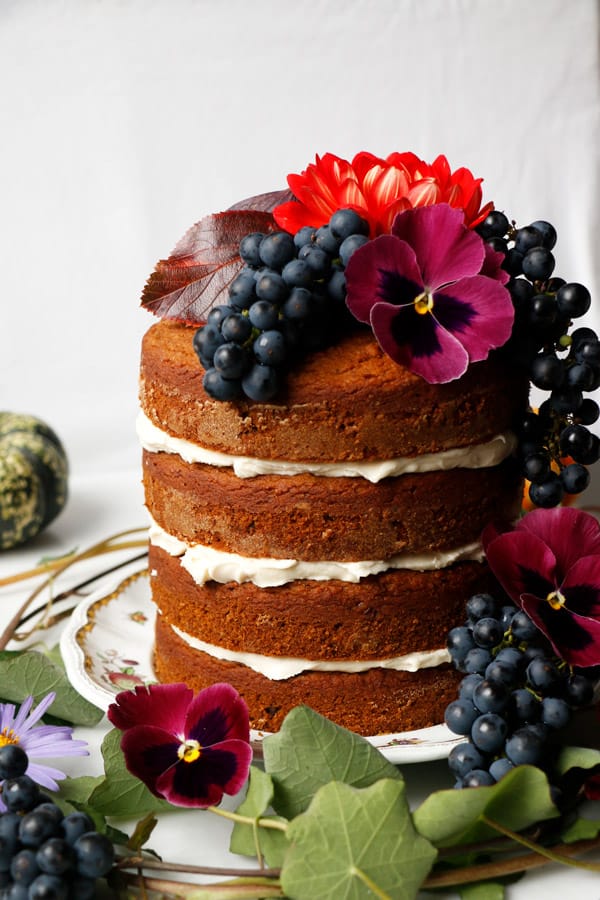 This Plantbased Pumpkin Layer Cake is a real showstopper with deliciously moist 4 layers of spiced pumpkin sponge cake layered with Macadamia Mascarpone Frosting topped with grapes, figs, flowers and Autumn leaves.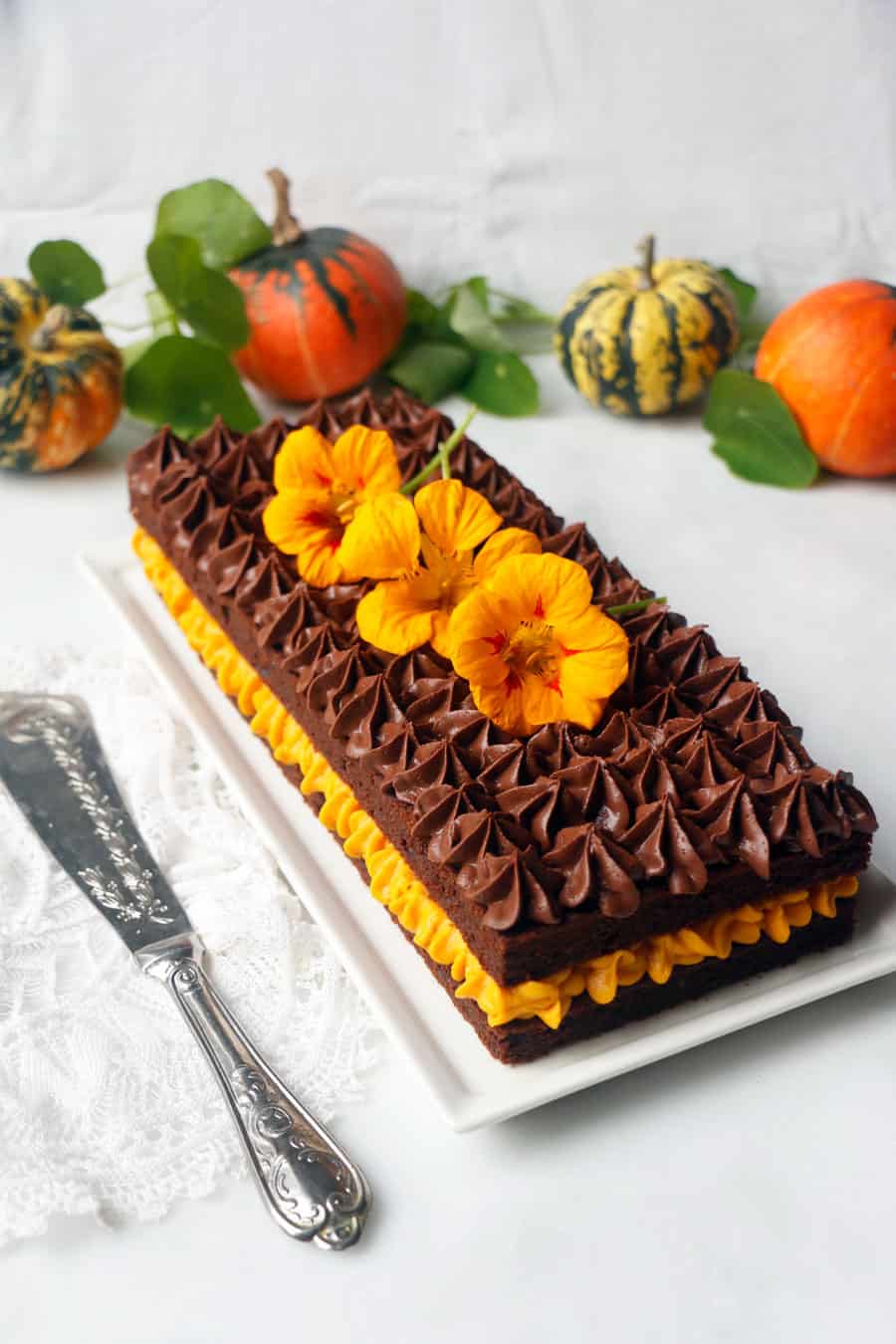 This Thanksgiving-inspired Pumpkin Chocolate Gateau is a wholesome vegan, gluten-free and nut-free cake filled with light pumpkin cream and chocolate ganache.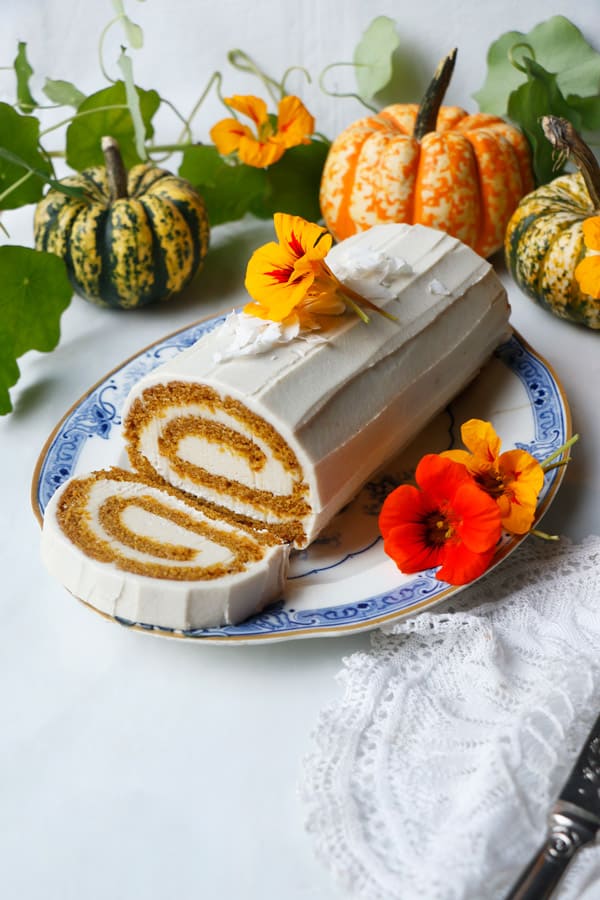 Absolutely divine wholesome Gluten-free Vegan Pumpkin Roll with light cashew coconut frosting. Fancy having a go?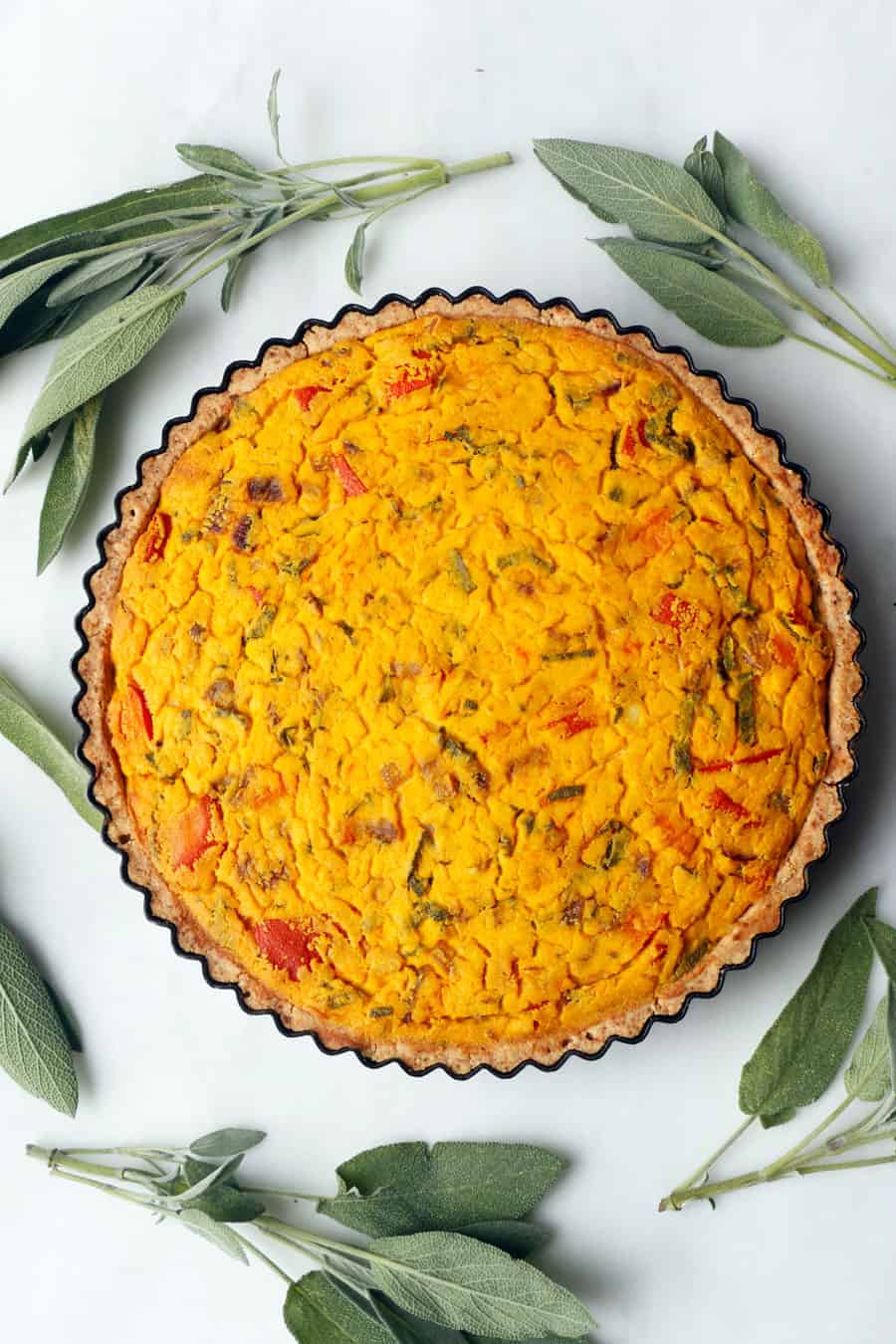 You're in for a plant-based treat, this Vegan Pumpkin Sage Quiche is absolutely amazing! Filled with roasted Hokkaido squash, sage and creamy tofu filling in a fabulous almond chickpea tart crust.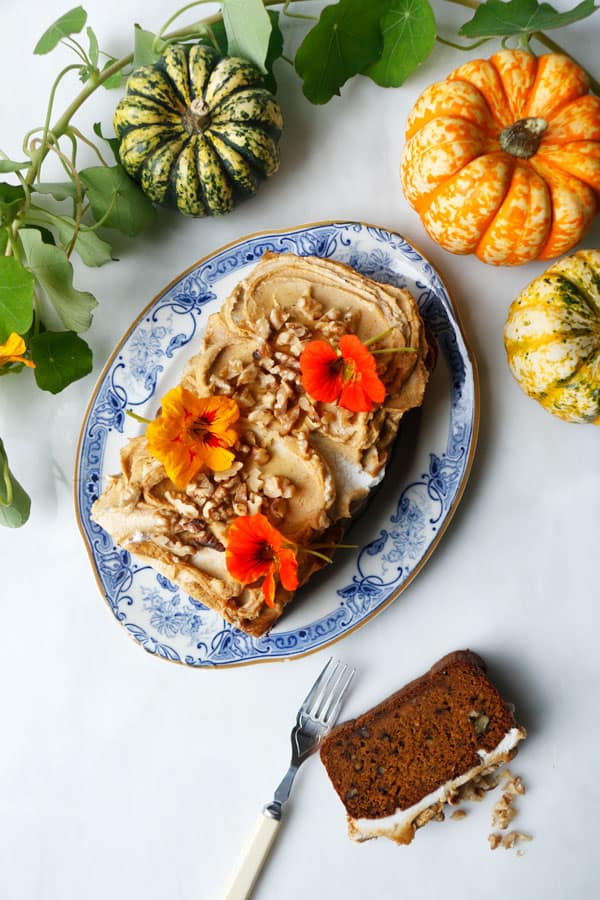 This yummy Pumpkin Walnut Bread with Coconut Frosting and Salted Pumpkin Caramel is such a treat! Rich, moist, delicately spiced and full of flavour.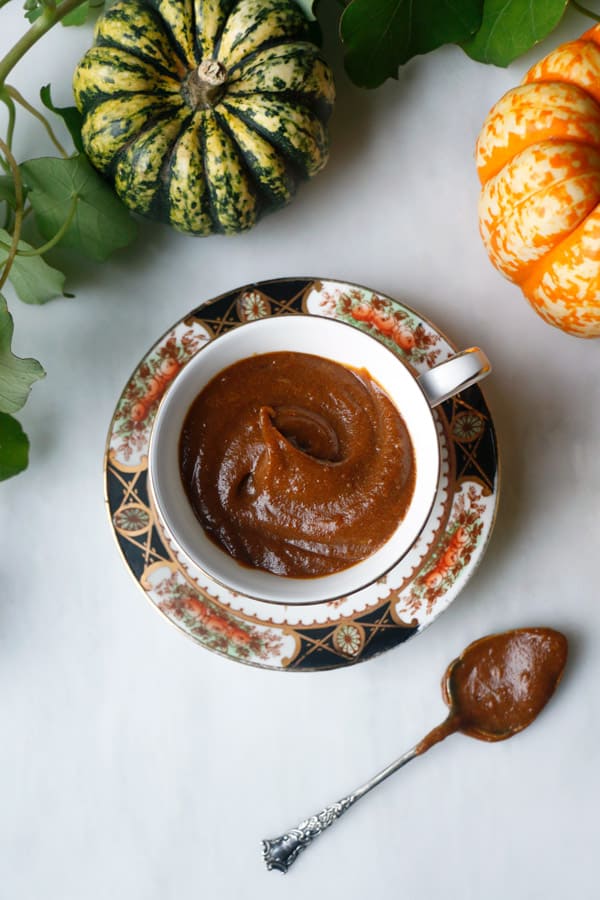 This Vegan Salted Pumpkin Caramel is so moreish and would make a perfect addition to any of your Autumn dessert recipes.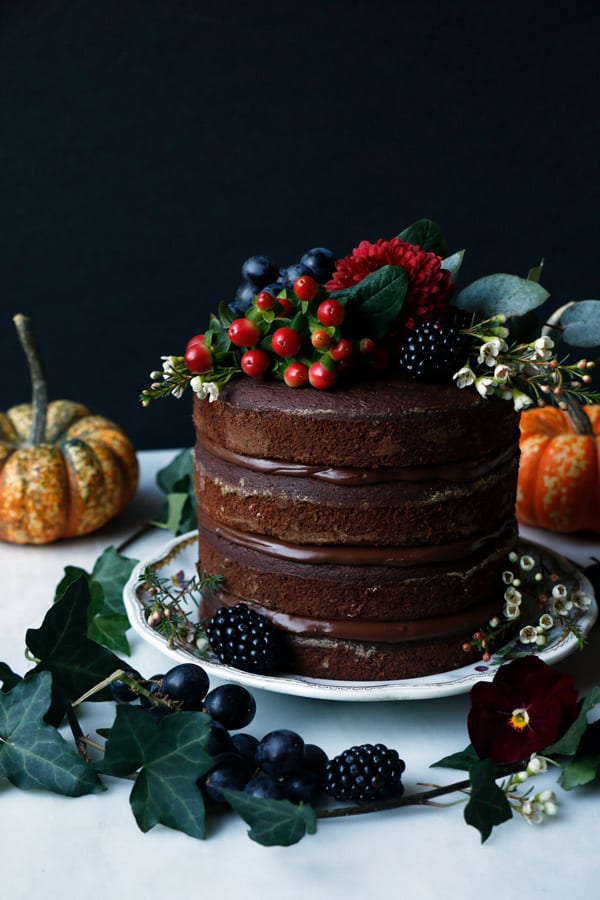 This four-layer Pumpkin Chocolate Layer Cake is fit for celebration. Wholesome moist pumpkin chocolate sponge cake filled with simple chocolate ganache and topped with season-inspired decoration of fruit and flowers for a festive feel.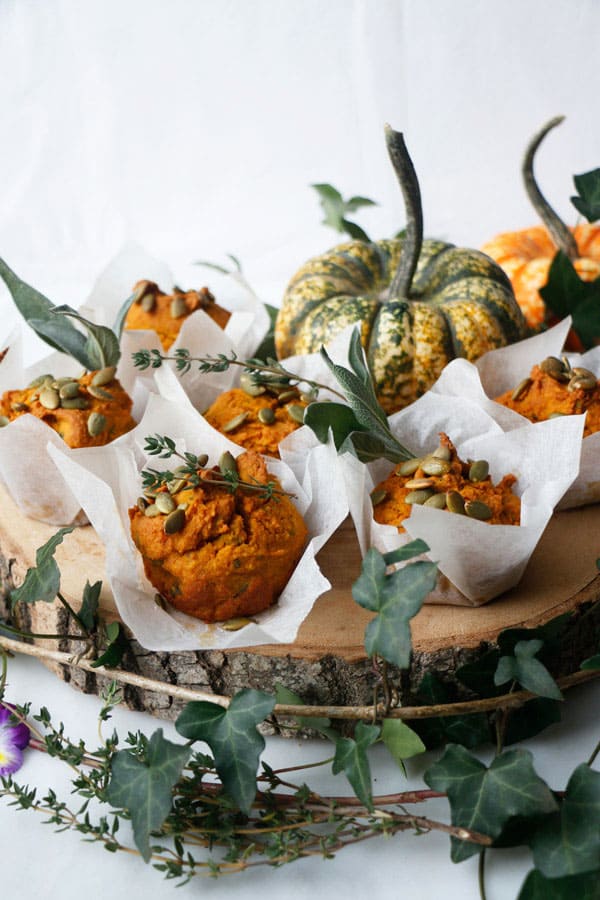 These moreish Savory Pumpkin Muffins are baked with delicious Hokkaido squash puree and packed with fresh herbs. So much yum!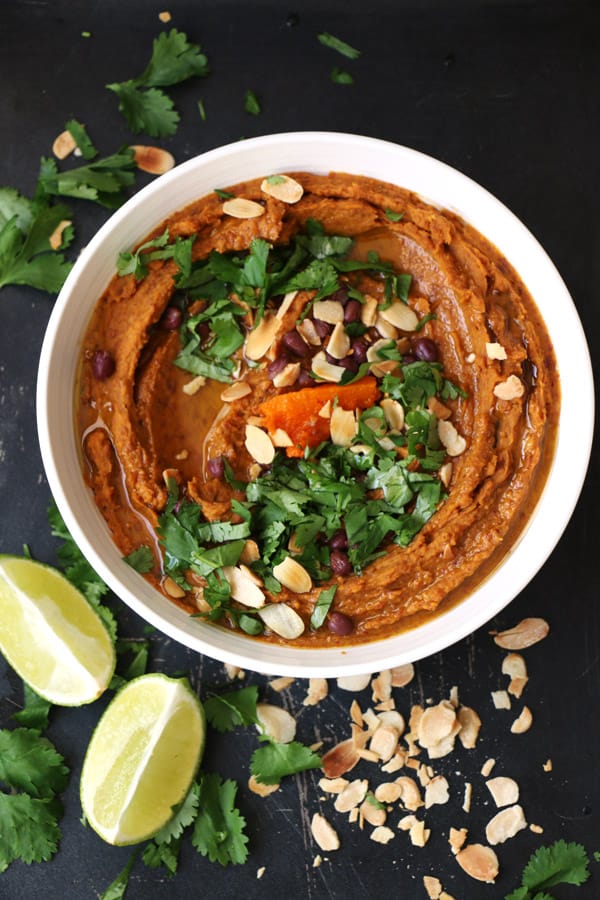 This Pumpkin and Adzuki Bean Dip is a delicious twist onto more traditional hummus recipe using roasted pumpkin and adzuki beans. Inspired by masala seasoning it's spiced with lovely warming spices of cinnamon, cumin, cardamom, cloves and fresh ginger.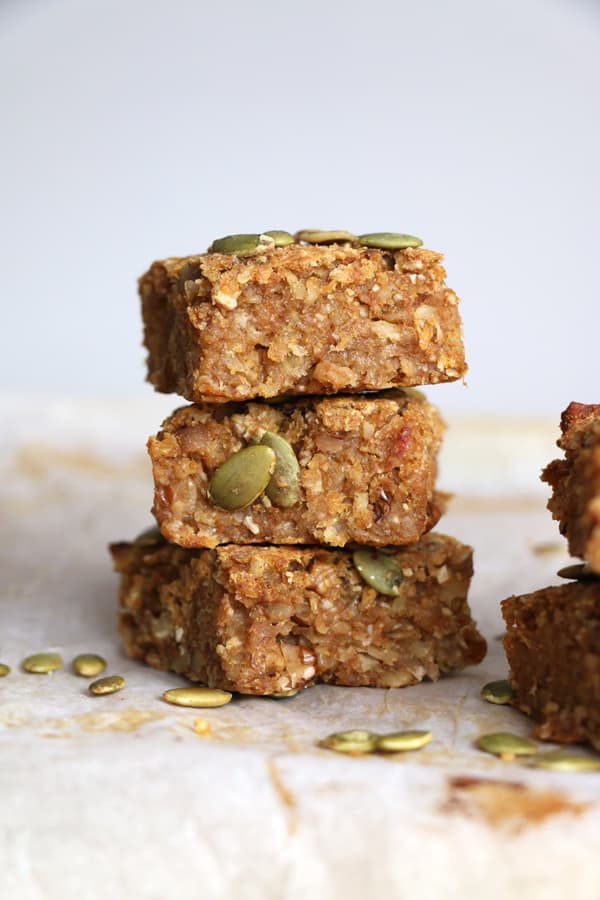 These moist Pumpkin and Oat Breakfast Bars are delicious bars made with fresh pumpkin, sweetened with medjool dates and beautifully spiced with cinnamon, cardamom, ginger and cloves.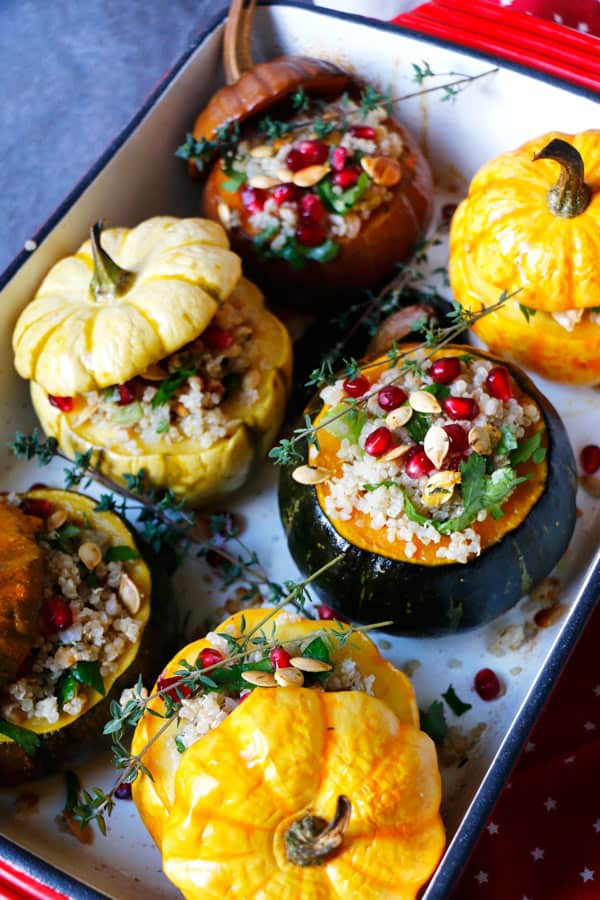 These cute Quinoa Stuffed Squash with Walnuts and Pomegranate would make a lovely plant-based addition to your festive table.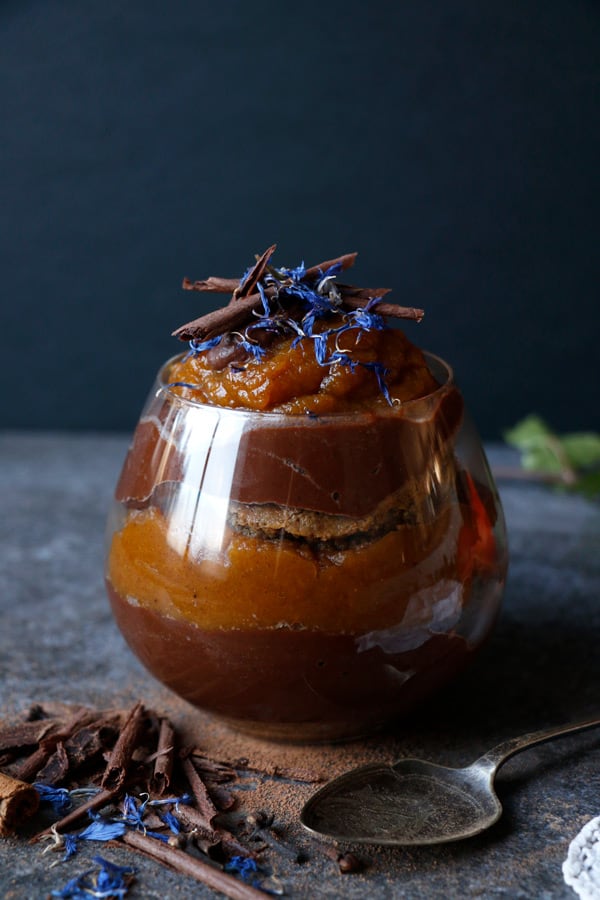 This Vegan Chocolate Pumpkin Tiramisu is a true autumnal recipe with decadent rich layers of sponge cake, dark chocolate, pumpkin puree and beautiful spices.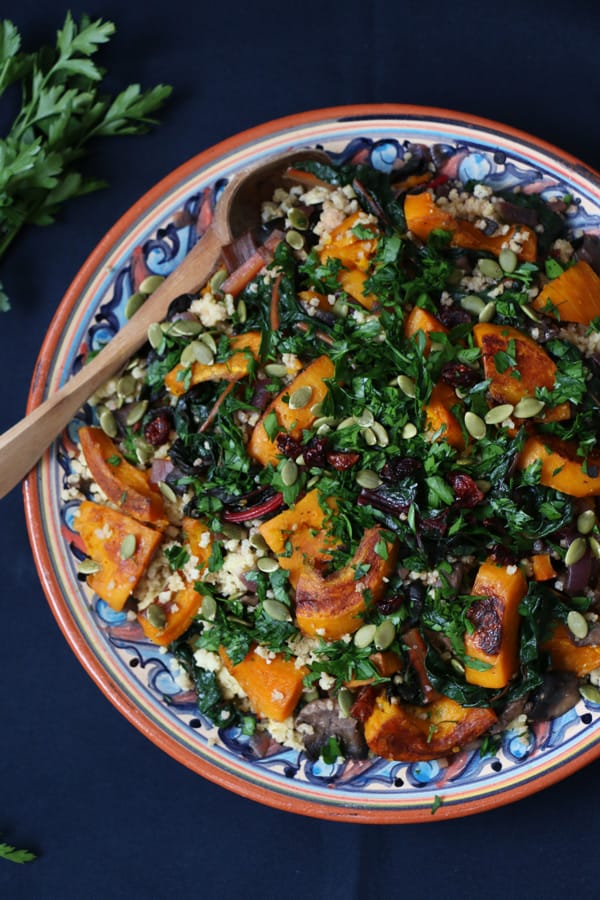 Finally this cozy warm Pumpkin, Chard and Mushroom Millet Salad with cranberries and pumpkin seeds is a lovely plant-based salad that would look beautiful on any festive table.
Similar Posts: