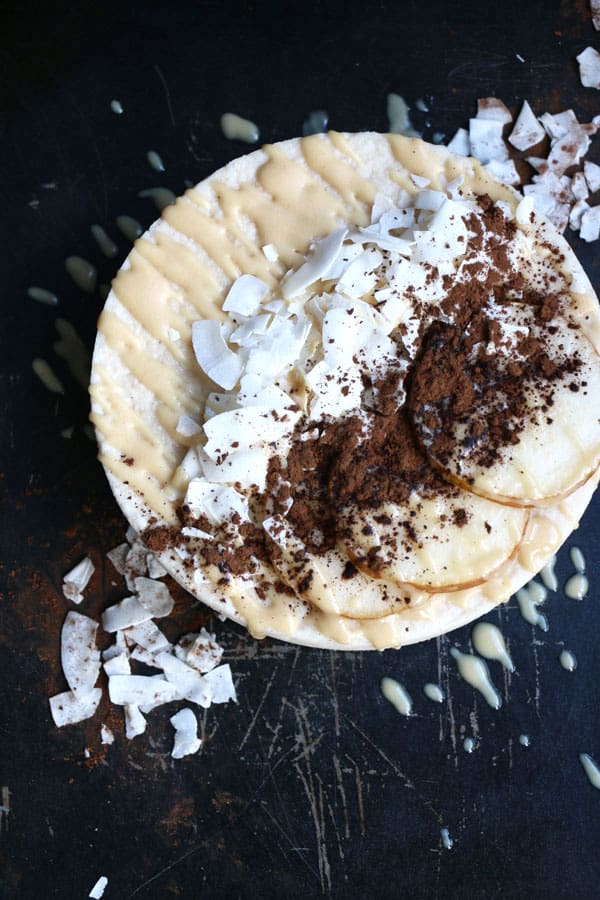 First time I've tried a raw cake I fell like I've entered a heaven, the taste was absolutely sublime. I have been actually avoiding making raw cakes for my blog as I feel there are so many of you doing such a great job, but the other day it just felt right to create one.
This Raw Carob, Coconut and Pear Cake is a bit of a fusion between my Carob, Fig and Almond Raw Balls and Raw Coconut and Raspberry Bars. There is something about carob and pear combination that I really love, the unusual carob taste combined with the subtlety and sweetness of pear really does it for me.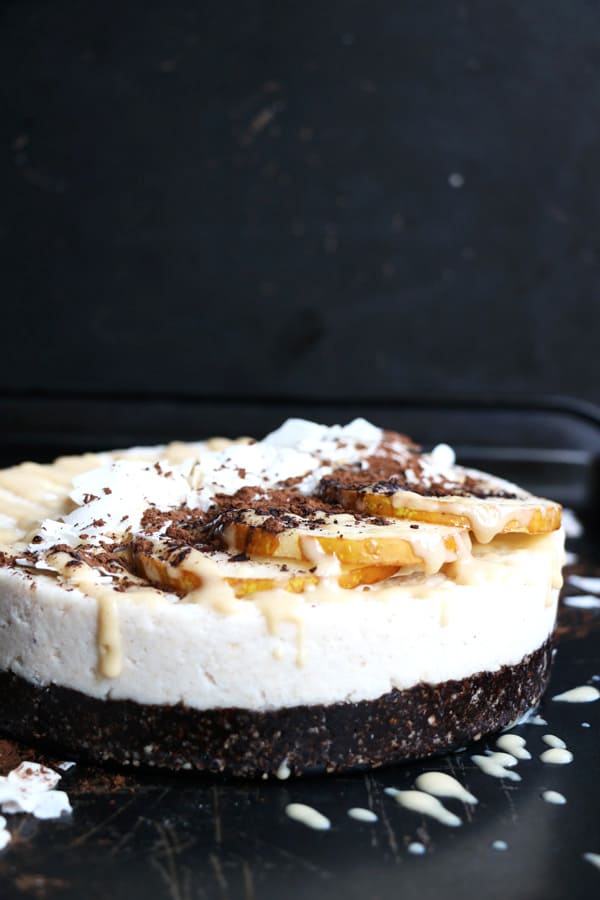 There are so many subtle flavours in this cake coming through at different times, the richness of coconut, carob, the hints of pear, it's a wonderful experience. The crust is made of almonds, carob, dates and coconut oil with a pinch of sea salt and cinnamon.
The top layer is a blend of creamed coconut, coconut oil, desiccated coconut and fresh pears. It's all finished off with some tahini drizzle to make it even more amazing. And on those occasions, if you don't fancy chocolate, and fancy something quite different, you absolutely have to try this!
Yield: 6" cake
Raw Carob, Coconut and Pear Cake (grain-free & vegan)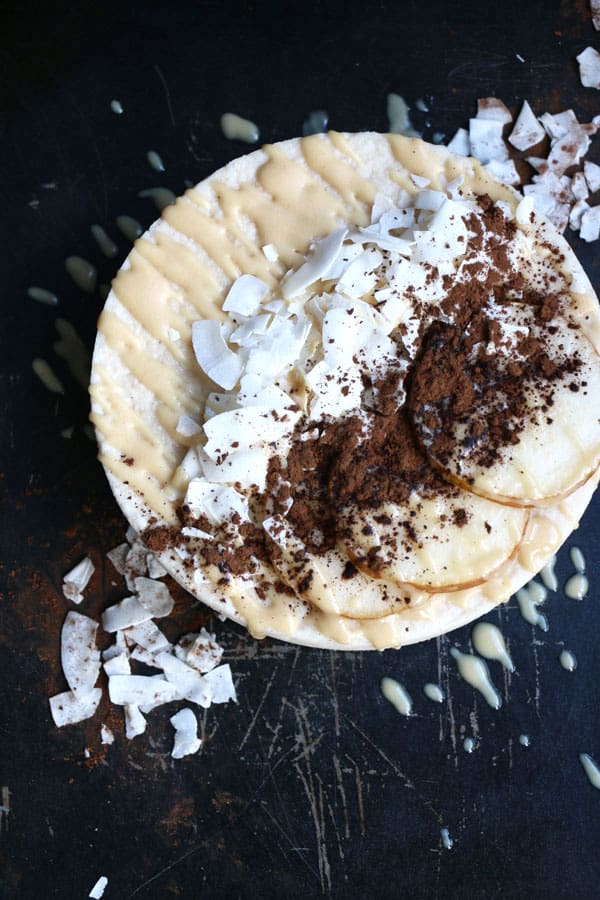 Ingredients
Crust layer:
100g almonds (3/4 cup)
2tbsp carob powder
1tsp cinnamon
pinch of sea salt
65g (about 6) medjool dates, pitted
1tbsp coconut oil
Pear and coconut layer:
200g bar creamed coconut or coconut butter (1 cup)
2tbsp coconut oil
2tbsp maple syrup
2 pears, peeled, cored and pureed
1/2tsp cinnamon
50g desiccated coconut (1/2 cup)
Tahini drizzle:
1tbsp tahini
1/2tbsp coconut oil, melted
1/2tbsp maple syrup
Topping:
fresh pear slices
flaked coconut
carob powder
Instructions
Grease base of 6" round cake tin.
Place all of the ingredients for the crust layer into a food processor and blend until the mixture comes together. Spoon the mix into the tin, spread evenly onto the base and press tightly down. Place into a fridge.
In a small pot gently melt creamed coconut with coconut oil. Stir in 2tbsp maple syrup, pear puree, cinnamon and desiccated coconut.
Spoon onto the crust layer and smooth out the top.
Place into a freezer for about 1 hour to set.
Once set gently remove from the tin and place onto a serving dish. Whisk the ingredients for the tahini drizzle. Drizzle the top and arrange your choice of topping on top of the cake.
Store in a fridge or freezer.
Enjoy!
Notes
To prevent the pears from browning soak freshly cut slices for 5 minutes in a cup of water with 1tbsp of lemon juice.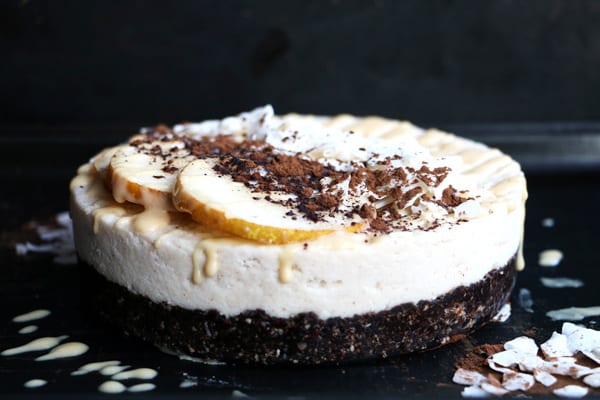 Similar Posts: