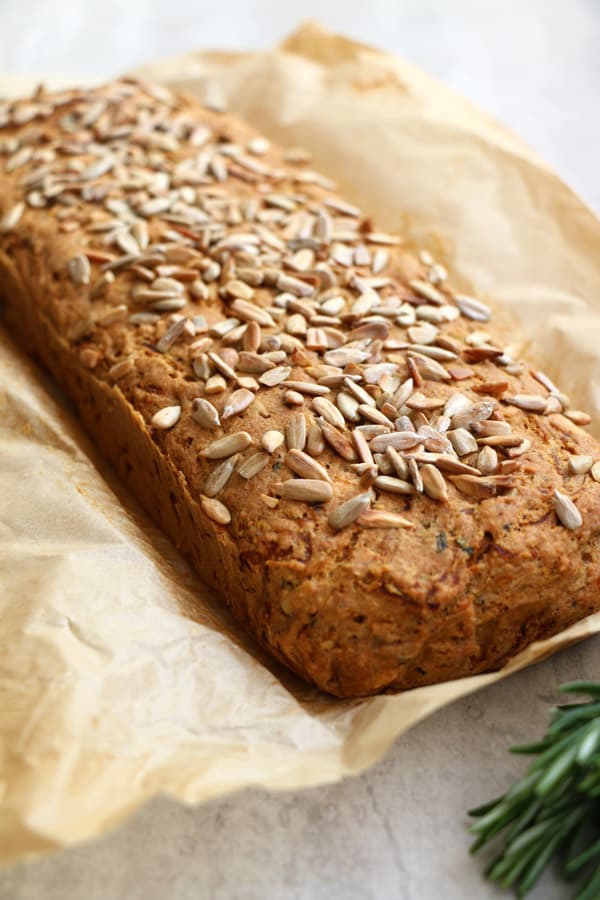 I often comfort bake when it's cold and since embarking on this healthy eating journey I don't have so much appetite for sweet baked things as I used too. In fact, I've got a long list of savory recipes in a queue and hardly any sweet ones! I'm going to have to work on that a bit in the next few days.
And so for today, I present you one yummy Butternut Squash Rosemary Bread that is perfectly comforting savory bake.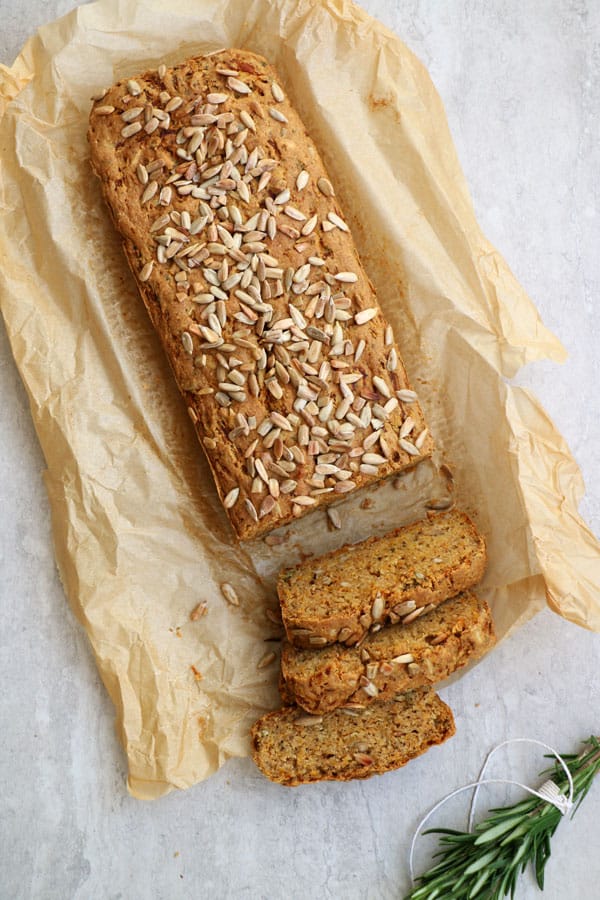 Baked with buckwheat, ground almonds and flaxseed it's a gluten-free bread and also vegan. The butternut squash binds it nicely together and makes a nice moist loaf.
I've added some fresh rosemary, dried oregano, and fresh garlic to the mix to create a nice fragrant bake. It's perfect for breakfast, afternoon snack and really great eaten with a nice big bowl of soup. Enjoy:)
Yield: 1 loaf
Butternut Squash Rosemary Bread (gluten-free & vegan)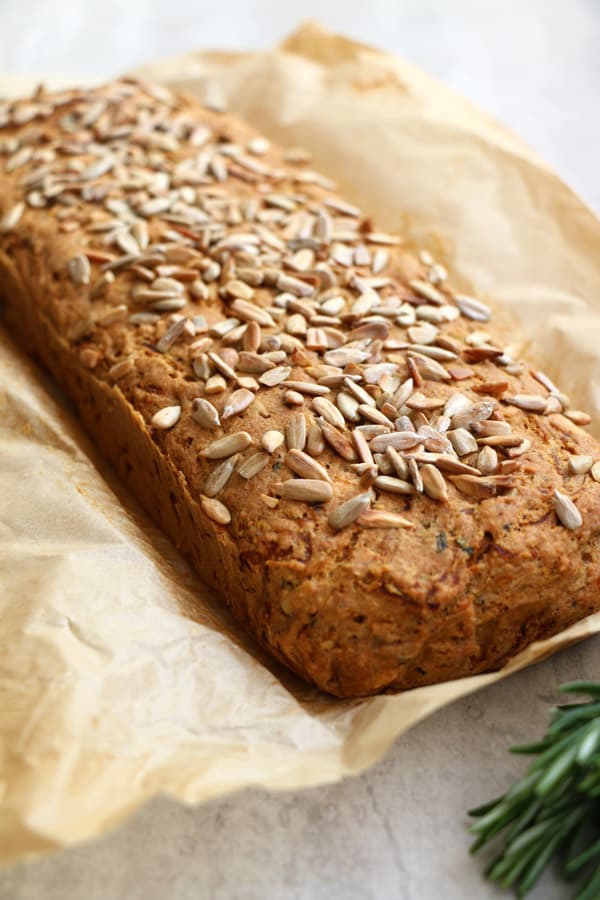 Ingredients
200g butternut squash, grated (2 cups)
1 garlic clove, crashed
140g buckwheat flour (1 cup)
100g ground almonds (1 cup)
2tbsp ground flaxseed
1tsp baking powder
1tsp bicarbonate of soda
1tsp sea salt
1tsp oregano
1tbsp chopped fresh rosemary
35g sunflower seeds (1/4 cup)
80ml olive oil (1/3 cup)
1tbsp apple cider vinegar
120ml almond milk (1/2 cup)
extra sunflower seeds for topping
Instructions
Preheat the oven to 200°C (180°C fan)
Line a 30x11cm tin with baking paper.
Peel and coarsely grate butternut squash, stir in crushed garlic and set aside.
In a large bowl whisk together buckwheat flour, ground almonds, flaxseed, baking powder, bicarbonate of soda, sea salt, oregano, chopped rosemary and sunflower seeds. Stir in butternut squash with garlic and set aside.
In a small bowl whisk together olive oil, apple cider vinegar and almond milk and stir in to the dry mix. The mix should be fairly thick, but if it feels too dry add another 2tbsp or so of almond milk.
Spoon the mixture into prepared tin, sprinkle with sunflower seeds and bake for about 45-50 min or until a cocktail stick comes out clean and the top is golden brown.
Leave to cool down for 15 min before removing from the tin.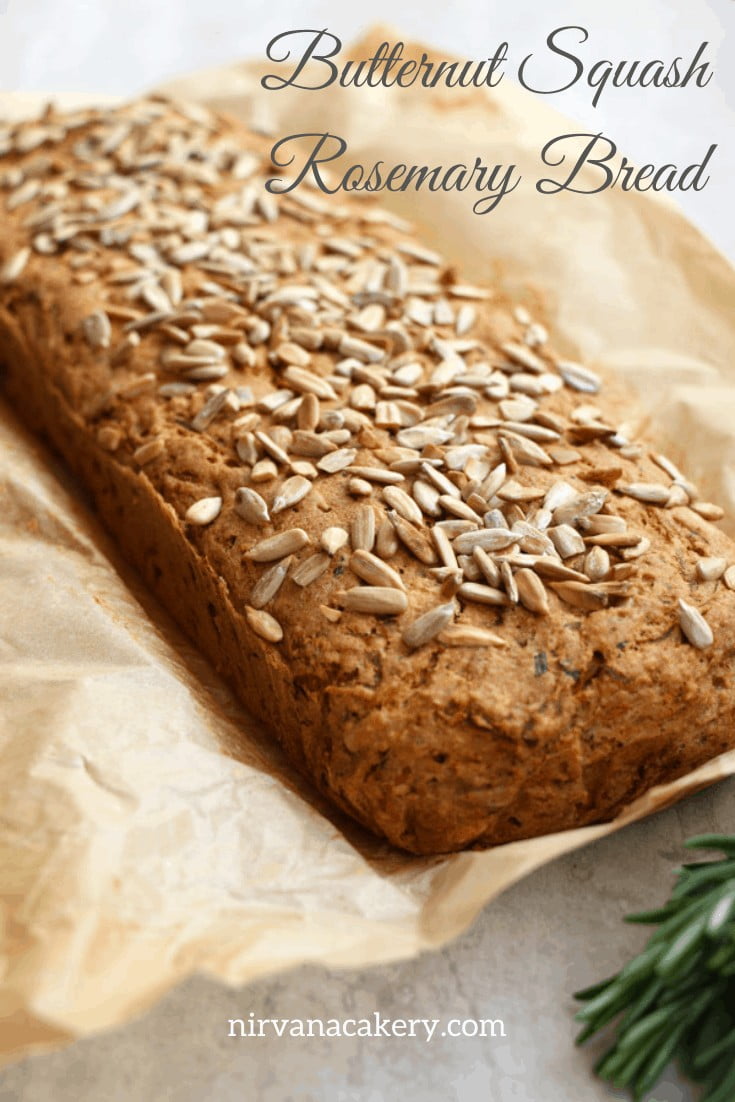 &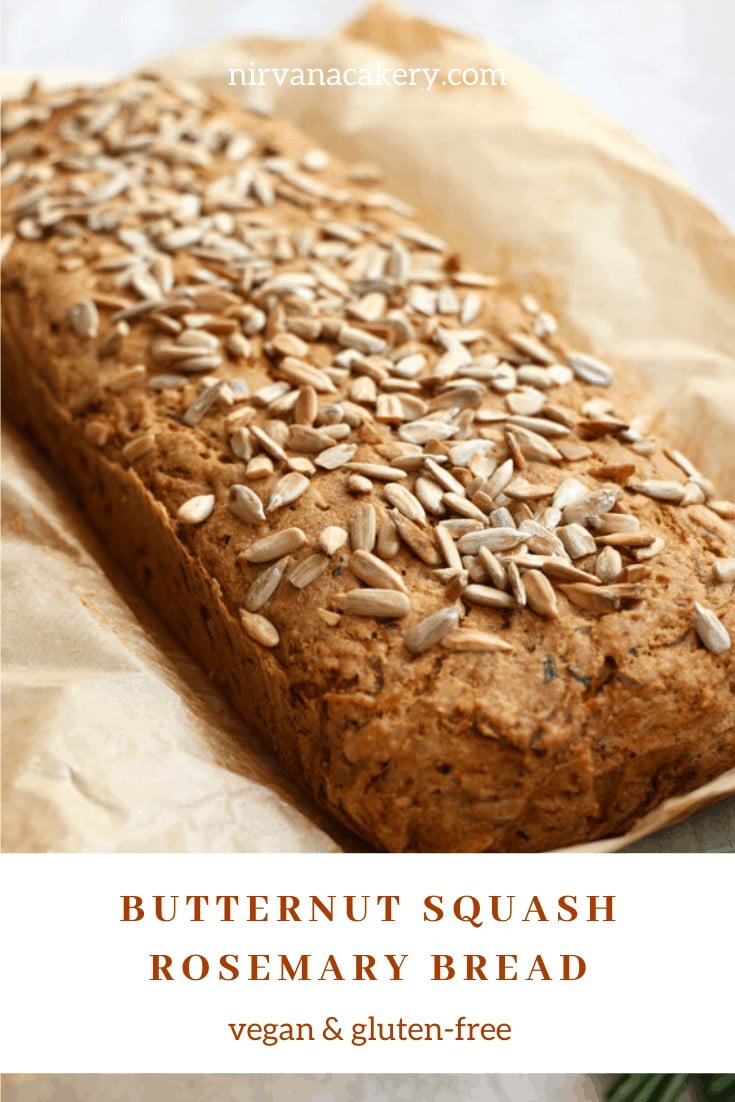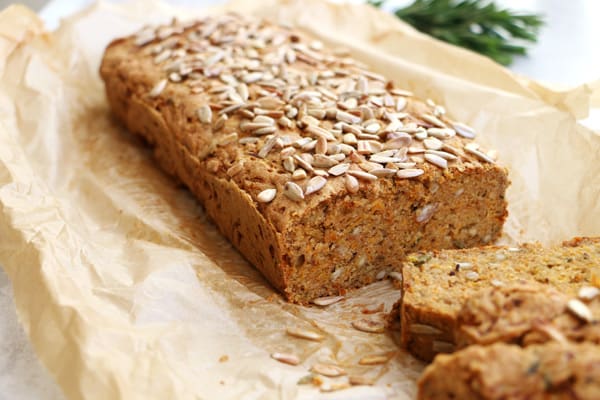 Similar Posts: