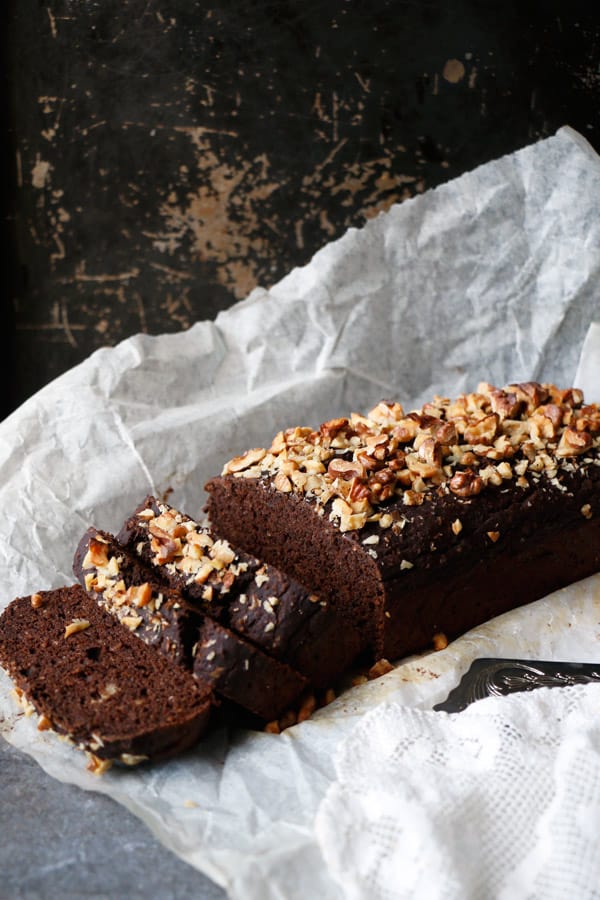 January calls for some comfort baking and banana bread is just the thing to make at this time of a year. I've made this Carob Banana Bread for the first time last summer during my holidays in Portugal, where carob is a local produce.
I've always loved the flavour of carob, it's so distinctive and quite different to cacao. It's also very good value, caffeine-free and makes an amazing addition to banana bread.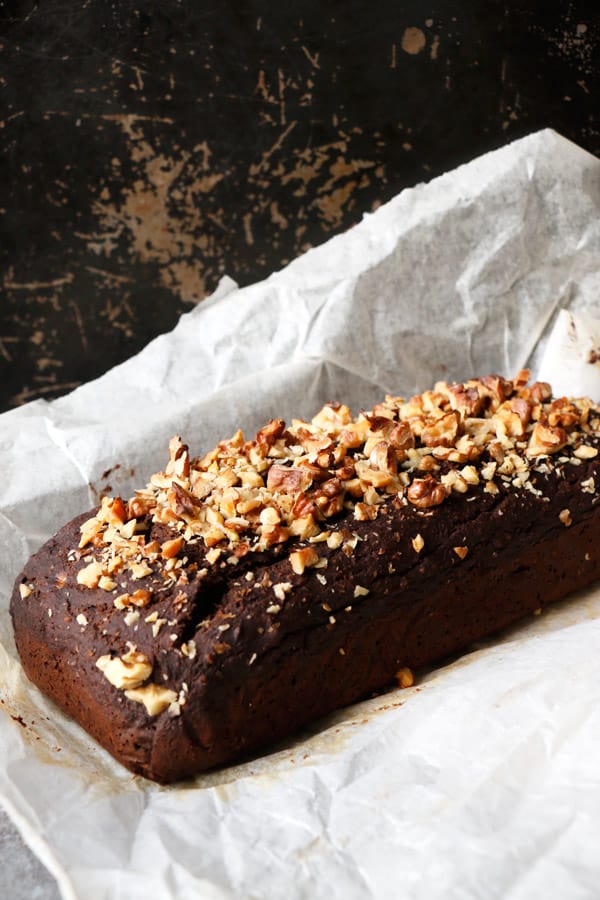 This carob banana bread is an easy recipe you can whip by hand. I've used a mix of buckwheat flour, oat flour, ground walnuts and carob powder for the dry mix and coconut oil, flax eggs and mashed bananas for the wet mix. I've added 2tbsp of maple syrup to add little more sweetness, but you can leave it out if you prefer. The combination of ripe bananas, cinnamon and carob creates enough sweetness in the recipe.
You could play around with substitutions for the dry mix, I think banana bread recipe is fairly forgiving. And if you prefer you can always use cacao instead of carob. Tastes amazing still warm from the oven. Enjoy:) x
Few more carob recipes you might like:
Carob, Walnut and Teff Muffins with Carob Tahini Frosting
Raw Carob, Coconut and Pear Cake
Carob, Fig and Almond Raw Balls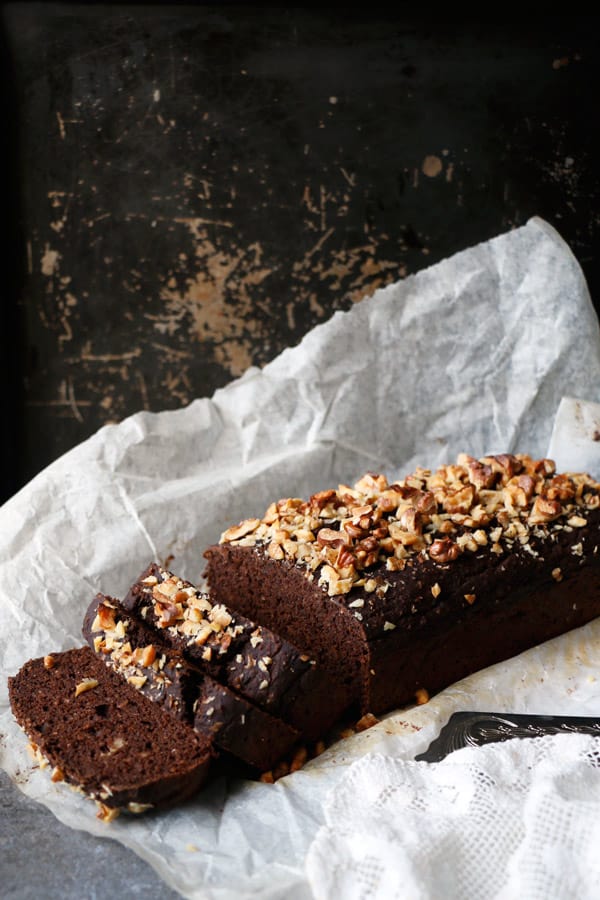 Yield: 1 banana bread loaf
Carob Banana Bread (gluten-free & vegan)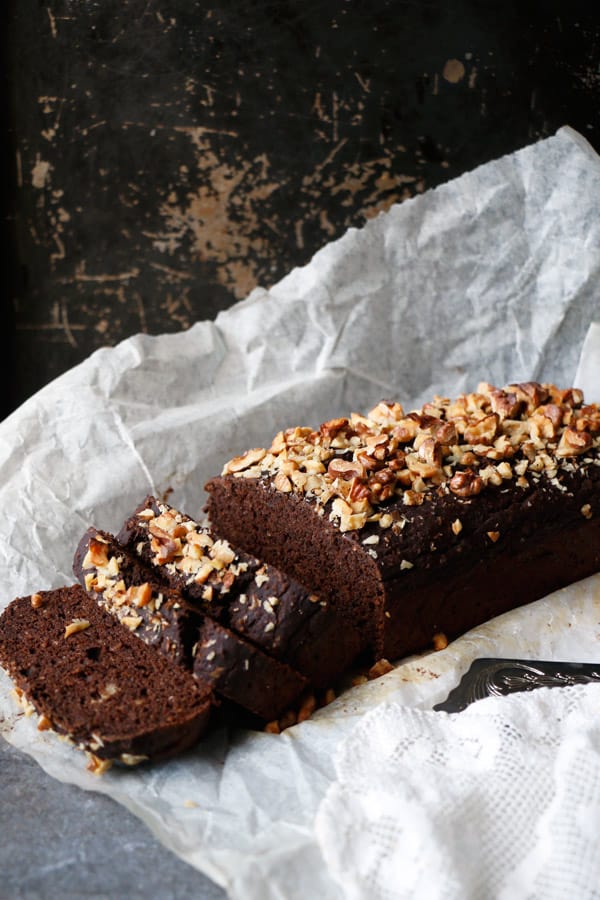 Ingredients
3 medium bananas
95g buckwheat flour (3/4 cup)
50g oat flour (1/2 cup)
50g ground walnuts (1/2 cup)
60g carob powder (1/2 cup)
1tsp baking powder
1tsp bicarbonate of soda
1tsp cinnamon
pinch of sea salt
2tbsp ground flaxseed + 6tbsp water
60ml melted coconut oil or olive oil (1/4 cup)
2tbsp maple syrup
2tsp apple cider vinegar
30g chopped walnuts for topping (1/3 cup)
Instructions
Preheat the oven to 180°C (350F)
Line 10" x 4½" loaf tin with baking paper.
Mix 2tbsp of ground flaxseed with water and set aside to thicken.
Peel and mash the bananas with a fork and set aside.
In a large bowl whisk together buckwheat flour, oat flour, ground walnuts, carob, baking powder, bicarbonate of soda, cinnamon and salt and set aside.
In a different bowl whisk flax eggs with melted and cooled coconut oil, maple syrup and apple cider vinegar. Have all of the ingredients at room temperature.
Add the wet mix together with the mashed bananas to the dry mix and mix until combined.
Spoon into your lined tin, level the surface and top with chopped walnuts.
Bake for about 35-45 min or until a cocktail stick comes out almost clean. Will be slightly sticky.
Remove from the oven and leave to cool down.
Enjoy warm or cold!
Notes
To make oat flour blend gluten-free oats in high speed blender or food processor into flour like consistency.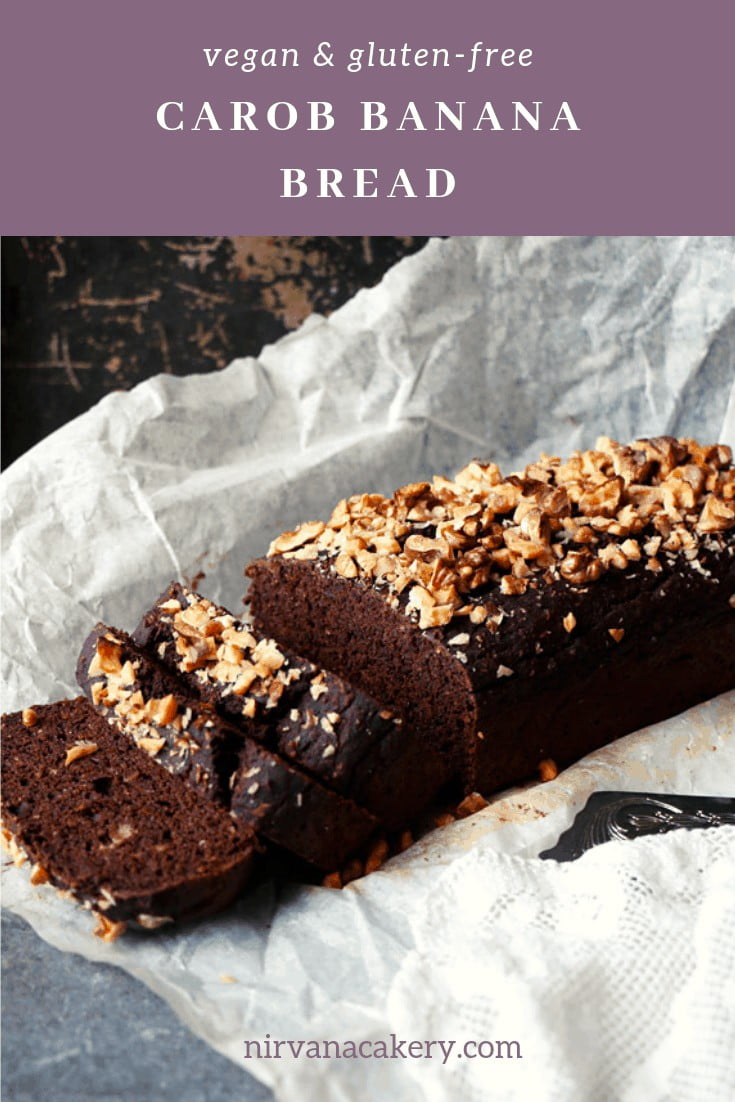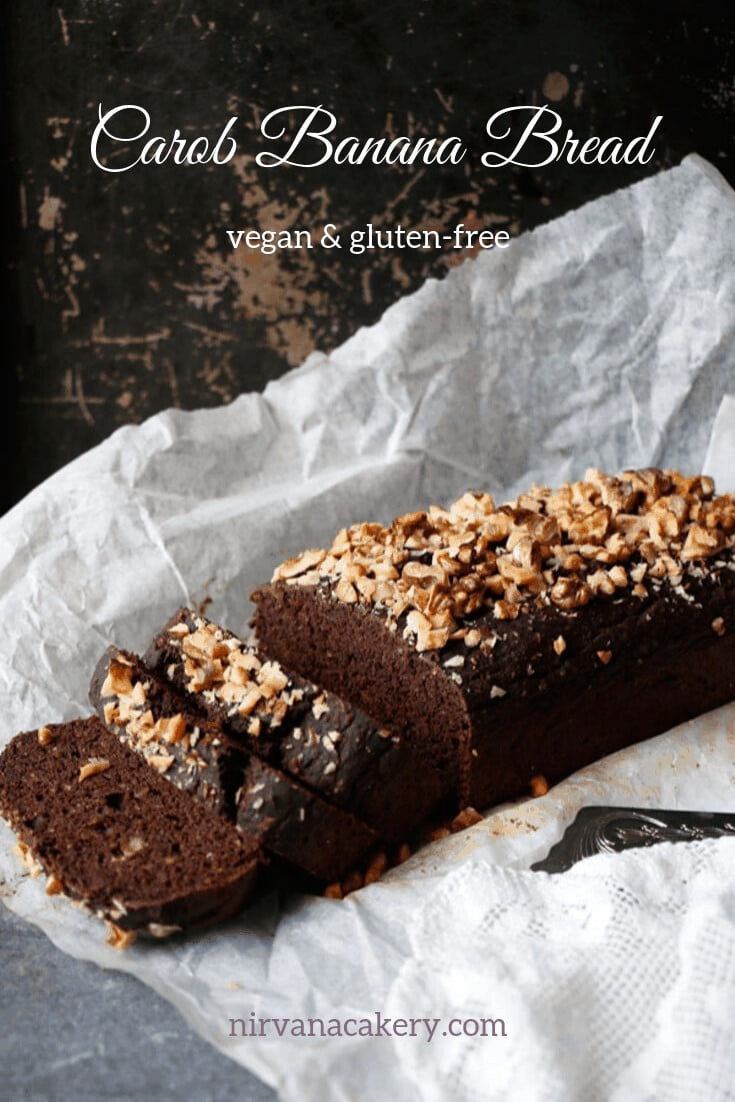 Similar Posts: