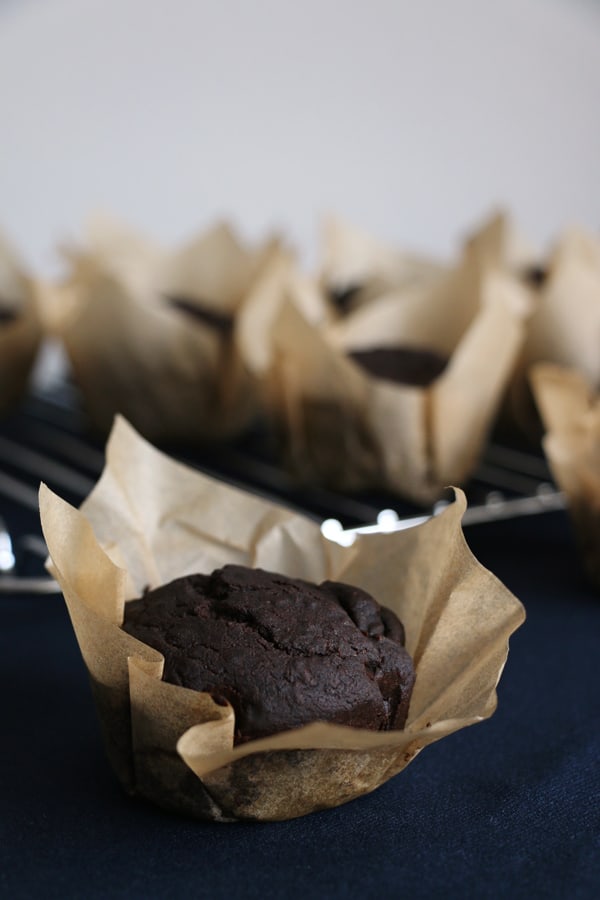 These Pear and Carob Muffins must be one of the best recipes I have made for a long time. They are amazingly good!
My mother in law has sent me some carob powder all the way from Portugal where carob trees grow wild in Algarve, the southern part of the country. I had to put it to a good use and what would be a better way than bake some muffins. It's the first time I have used carob in a recipe or have even tasted it, it has an unusual flavour and I really like it.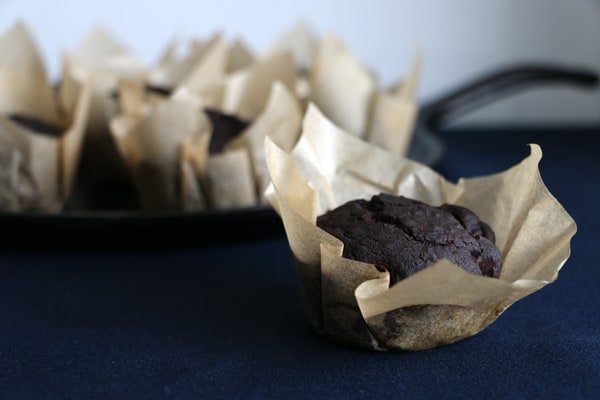 In fact, I like it so much that I've eaten three muffins as soon as they came out of the oven and so did my son! Well, had to taste them and then taste some more just to make sure! Love love these! I have even challenged myself to make them vegan and gluten-free and they are the real deal. So I really do hope you will give this recipe a try.
You will be able to find some carob powder in health food shops, it's often used as a chocolate substitute in recipes as it contains no caffeine.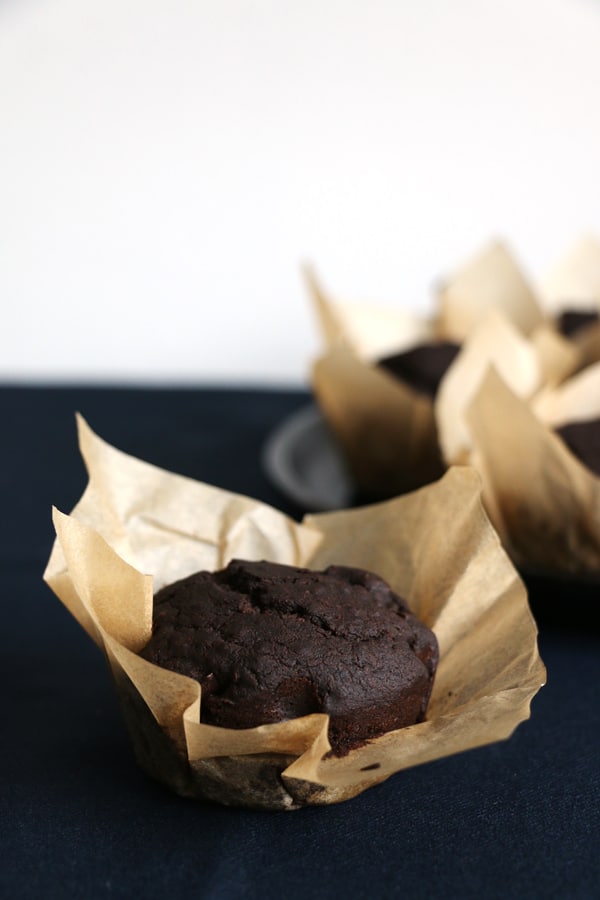 Yield: 12 muffins
Pear and Carob Muffins (vegan & gluten-free)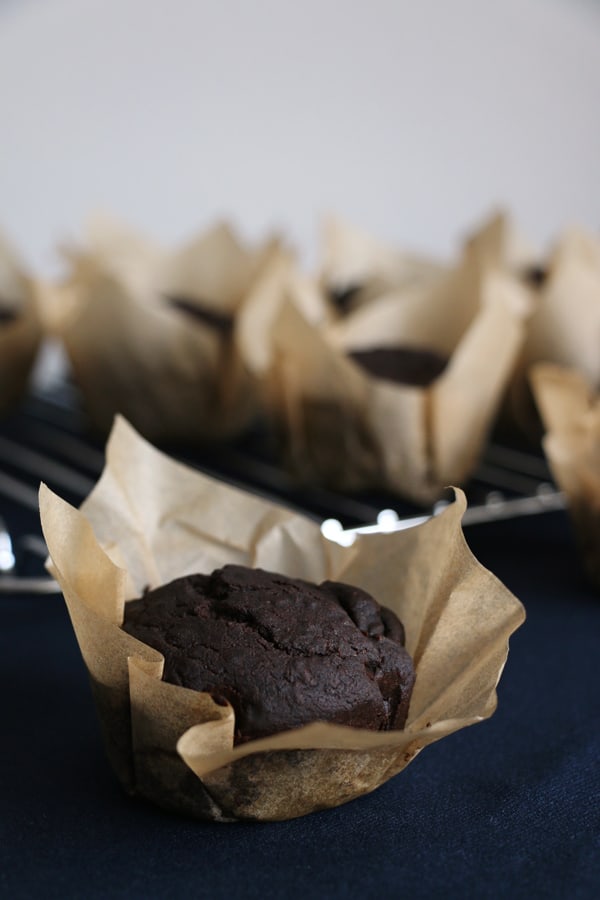 Ingredients
3 pears, peeled, cored and cut into small pieces
140g buckwheat flour (1cup)
30g arrowroot (1/4 cup)
30g carob powder (1/4 cup)
1tsp baking powder
1tsp bicarbonate of soda
1tsp cinnamon
pinch of salt
75g rapadura sugar (1/2 cup)
50g desiccated coconut (1/2 cup)
80ml melted and cooled coconut oil (1/3 cup)
240ml coconut milk (1 cup)
2tsp apple cider vinegar
1tsp vanilla
Instructions
Preheat the oven to 200°C (180°C fan)
Line 12 hole cupcake tin with cupcake size cases. I have used 5" squares cut from baking paper.
Peel, core and cut the pears into small pieces and set aside.
In a large bowl whisk together buckwheat flour, arrowroot, carob powder, baking powder, bicarbonate of soda, cinnamon, salt, rapadura sugar and desiccated coconut and set aside.
In a different bowl whisk together melted coconut oil, coconut milk, apple cider vinegar and vanilla. Add the wet mix to the dry mix and stir together until well combined.
Gently fold in the prepared pear pieces.
Spoon the mixture into the cases.
Bake for about 40 min or until a cocktail stick comes out clean.
Remove from the oven once ready, leave to cool down for 15 min before moving onto a wire rack.
Enjoy!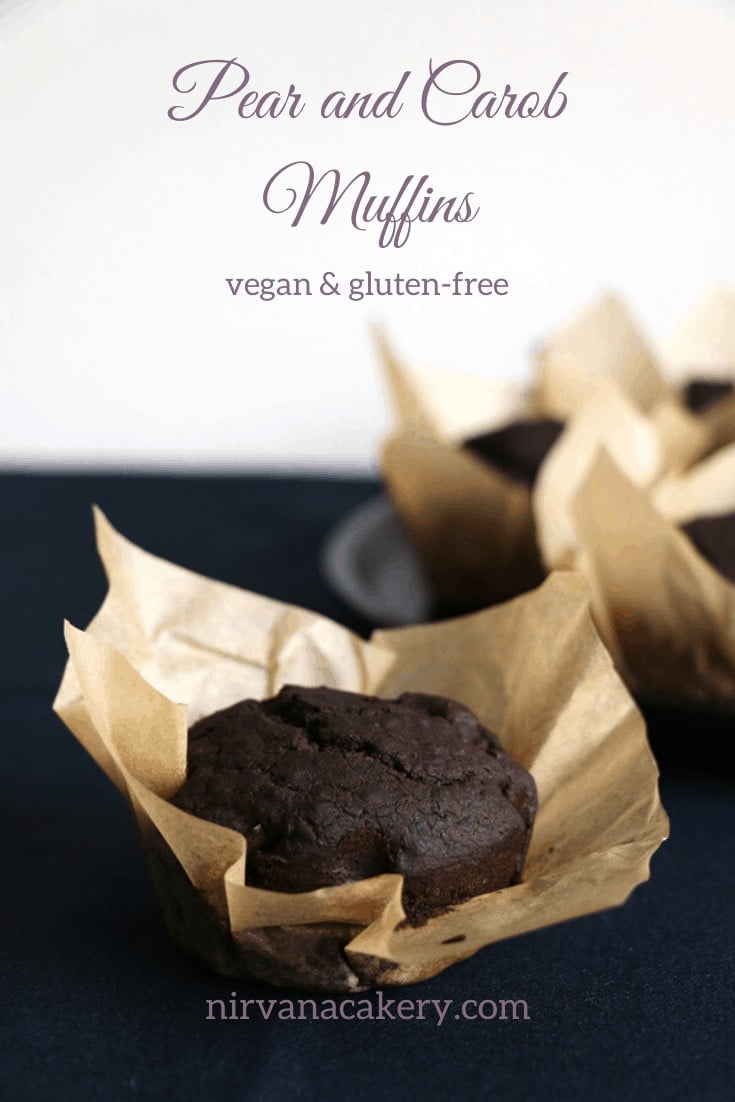 Similar Posts: