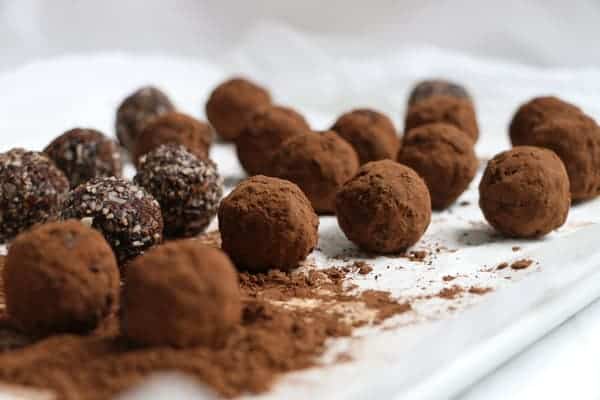 Every year after spending my summer holidays in Portugal I come back to London with bags of local dry fruit and nuts. I have brought some lovely dry figs this year putting them to a good use in these yummy Carob, Fig and Almond Raw Balls. I really wanted to keep this recipe very Portuguese and have used my main ingredients that are grown in the country.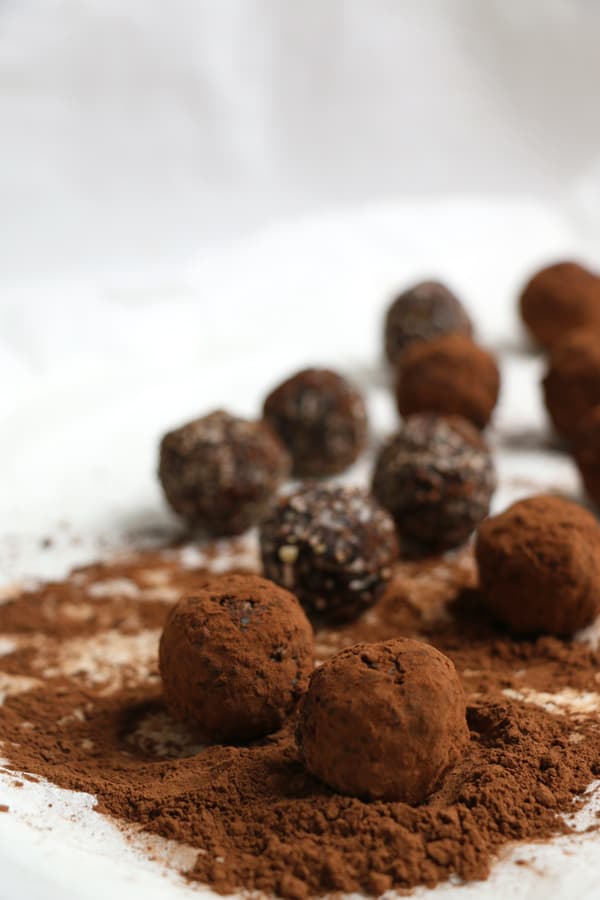 By using figs instead of the dates these raw balls are less sweet and the carob gives them such an unusual flavour that I really love. Carob works beautifully together with figs and it's a lovely alternative to cacao. Very simple to make and you can easily make your own version using different nuts and substituting carob with cacao if you prefer.
Carob, Fig and Almond Raw Balls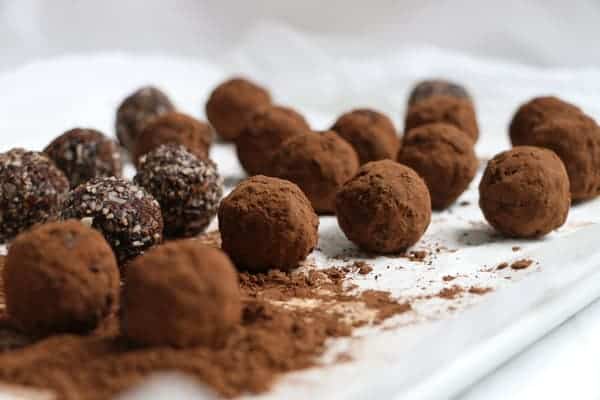 Ingredients
150g dry figs (1 cup)
100g almonds (3/4 cup)
50g desiccated coconut (1/2 cup)
2tbsp carob powder
1tsp cinnamon
pinch of sea salt
2tbsp coconut oil
Instructions
Soak the figs in some hot water for 10 min to soften.
Place figs with the rest of the ingredients into a food processor and blend until the mixture comes together.
Transfer the mixture into a bowl and roll into bite size balls using palm of your hands.
Roll the balls in some extra carob powder.
Transfer to an airtight container and place into a fridge for about an hour to firm up.
Store in a fridge for up to a week.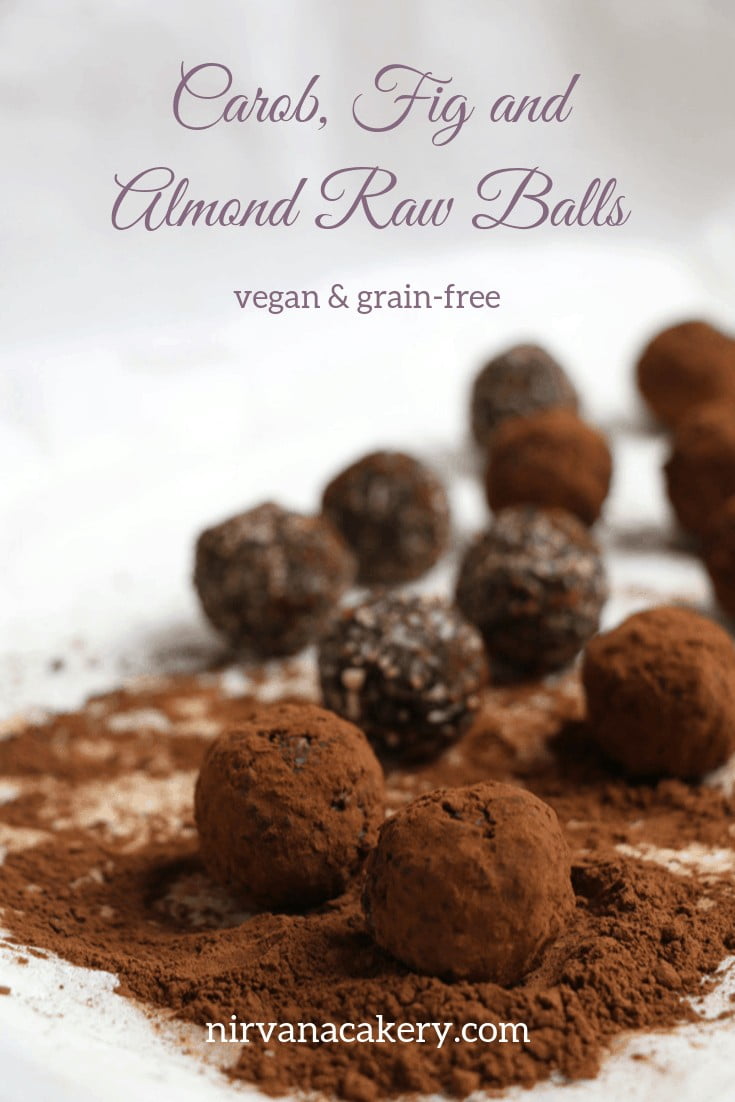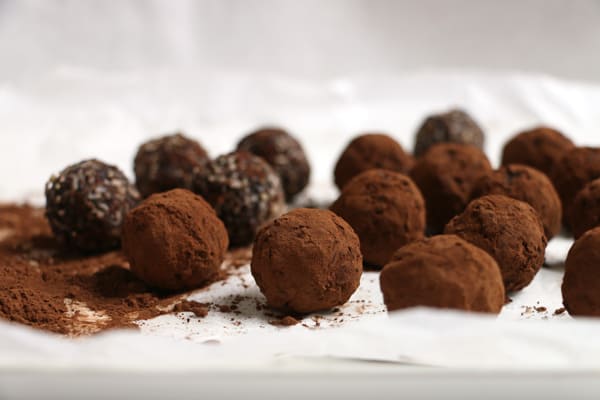 Similar Posts: