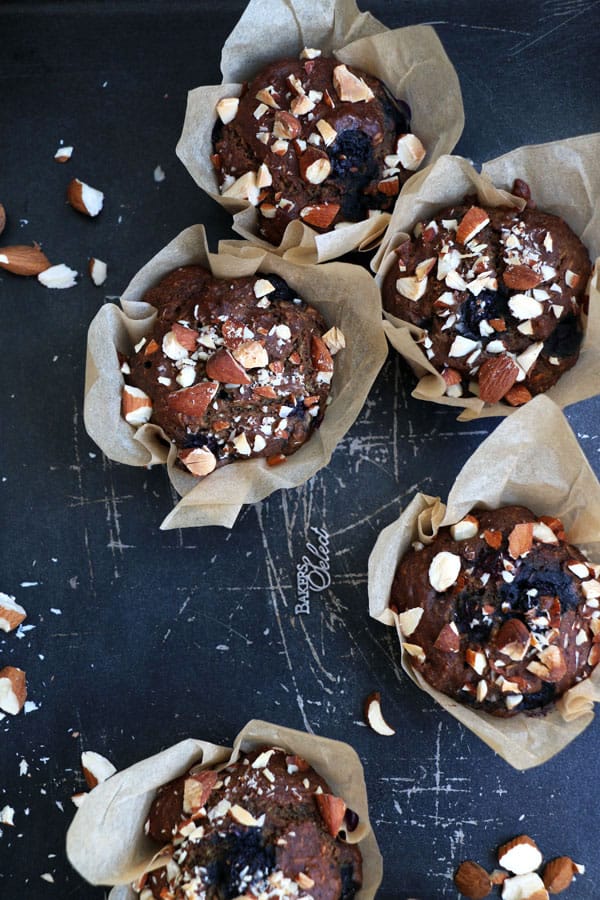 I've been continuing to experiment with teff flour this week and made my Banana Blueberry Muffins that I usually bake with spelt flour with a mix of teff and buckwheat flours. They came out really well and are such a wholesome, tasty and healthy looking muffins. The teff  flour together with blueberries gives them a lovely dark almost chocolate looking colour, really beautiful.
I've made them vegan as well and have used mashed bananas to bind the gluten-free flours. They are good sturdy muffins with quite unusual flavours coming through. The sweetness comes from bananas, coconut sugar and cinnamon, just enough without being too sweet. The chopped almonds on top give it a nice crunch.
I've used frozen blueberries that I've added frozen to the mix at the end. You can use fresh ones as well, but since blueberries are not in season now, I just tend to use frozen ones throughout the winter. They are best eaten fresh. Enjoy and let me know what you think :)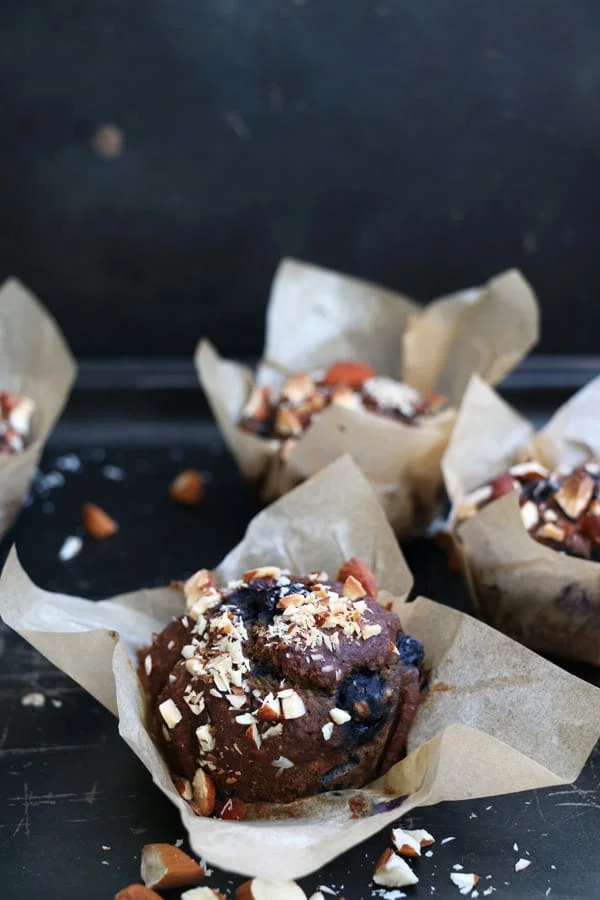 Yield: 12 muffins
Banana Blueberry Muffins ( gluten-free & vegan)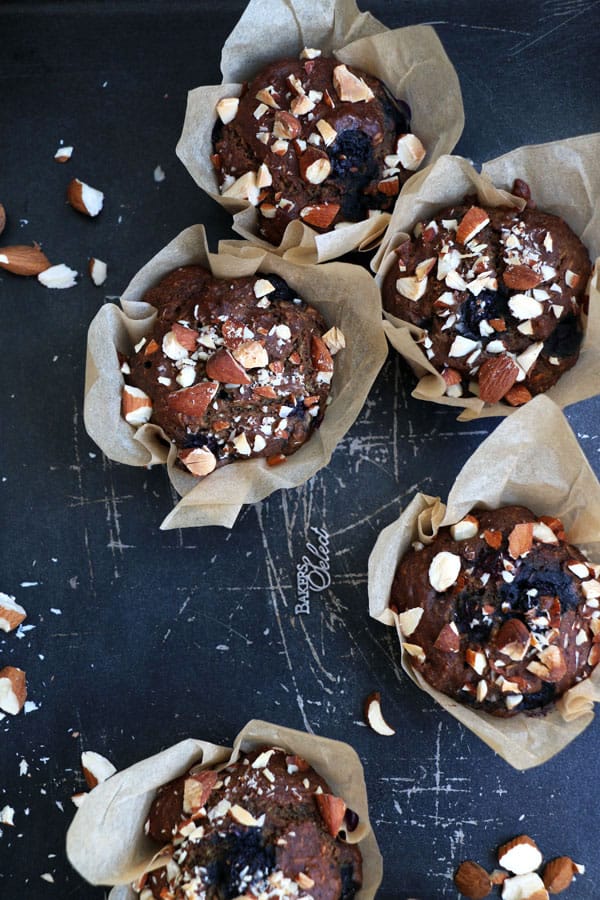 Ingredients
95g teff flour (3/4 cup)
70g buckwheat flour (1/2 cup)
50g desiccated coconut (1/2 cup)
75g coconut sugar (1/2 cup)
1tsp baking powder
1tsp bicarbonate of soda
1tsp cinnamon
pinch of sea salt
80ml olive oil (1/3 cup)
120ml almond milk (1/2 cup)
2tsp apple cider vinegar
2 medium bananas, mashed
1 1/2 cup blueberries
40g almonds for topping, chopped (1/4 cup)
Instructions
Preheat the oven to 200°C (390°F)
Prepare 12 hole cupcake size tin with cases.
Mash the bananas, chop the almonds for the topping and set aside.
In a large bowl whisk together teff flour, buckwheat flour, desiccated coconut, coconut sugar, baking powder, bicarbonate of soda, cinnamon and salt. Set aside.
In a small bowl whisk together olive oil, almond milk and apple cider vinegar.
Add the wet mix together with the mashed bananas to the dry mix and mix until well combined.
Finally gently fold in blueberries.
Spoon the mixture into the prepared cases and sprinkle with chopped almonds.
Bake for about 30min or until a cocktail stick comes out clean.
Remove from the oven once ready and leave to cool down for 10 min before moving onto a wire rack.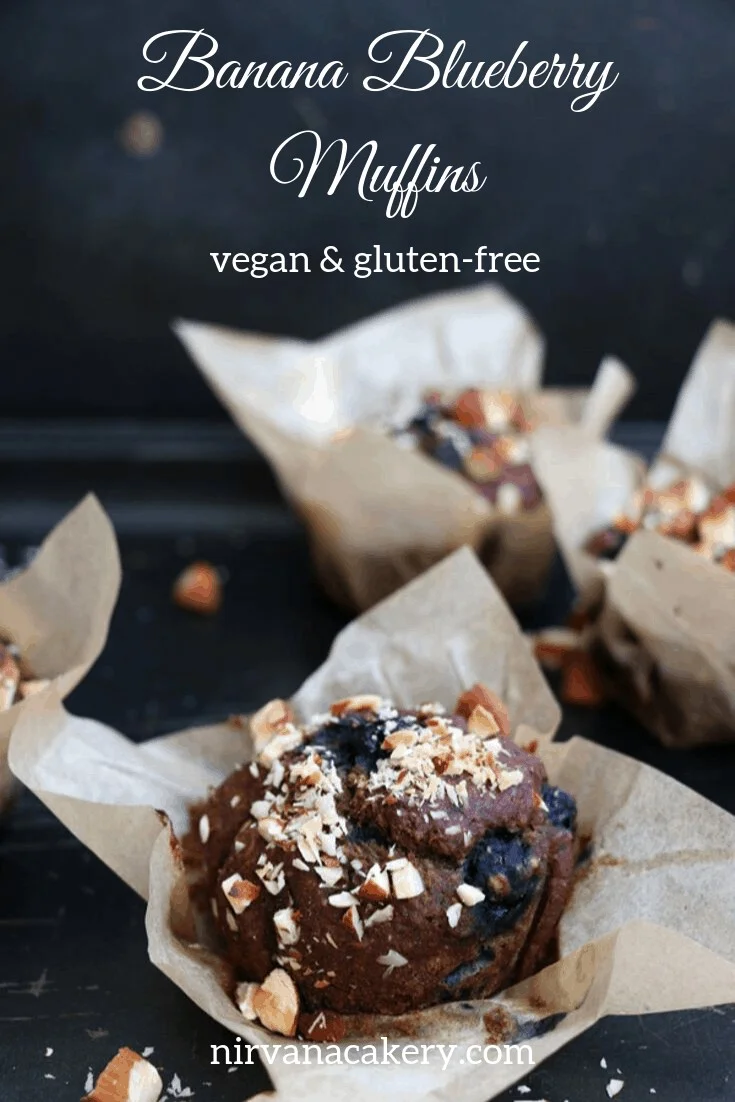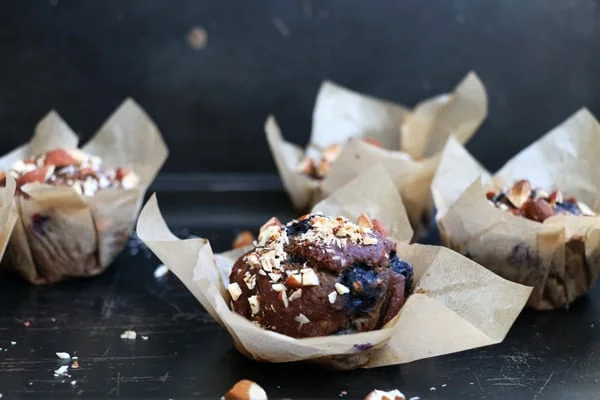 Similar Posts: