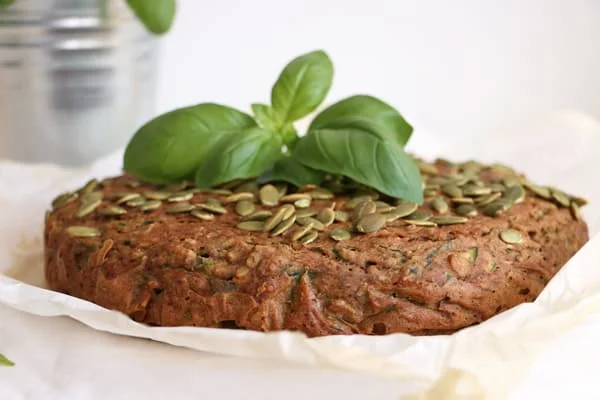 More and more I've been experimenting with gluten-free baking, mainly because of my own personal healing journey and also of having the satisfaction of baking something wholesome and good for me. The basic recipe for this Savory Courgette and Buckwheat Cake came from my auntie, who's always been my inspiration and who I've always admired so much.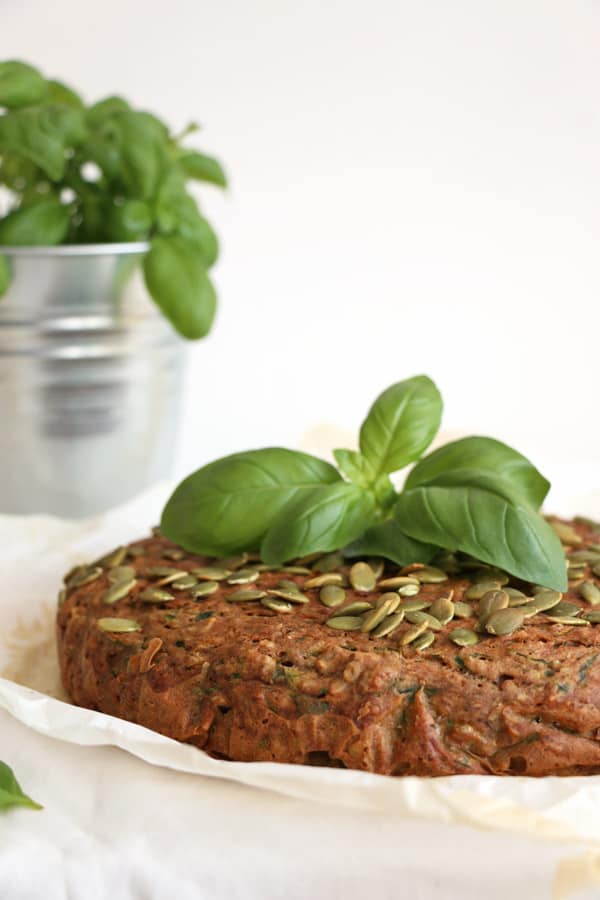 I've changed the recipe to fit gluten and dairy-free diet and have used mix of buckwheat and rolled oats. The recipe uses generous amount of courgette and it's flavored with garlic, olive oil, oregano and fresh basil. All the flavors blend beautifully in the oven and it's a lovely fragrant savory cake. Great recipe to try if you are looking for a gluten-free bread alternative. Lovely with thick vegetable soup, salad or just on it's own. I like a slice still warm from the oven.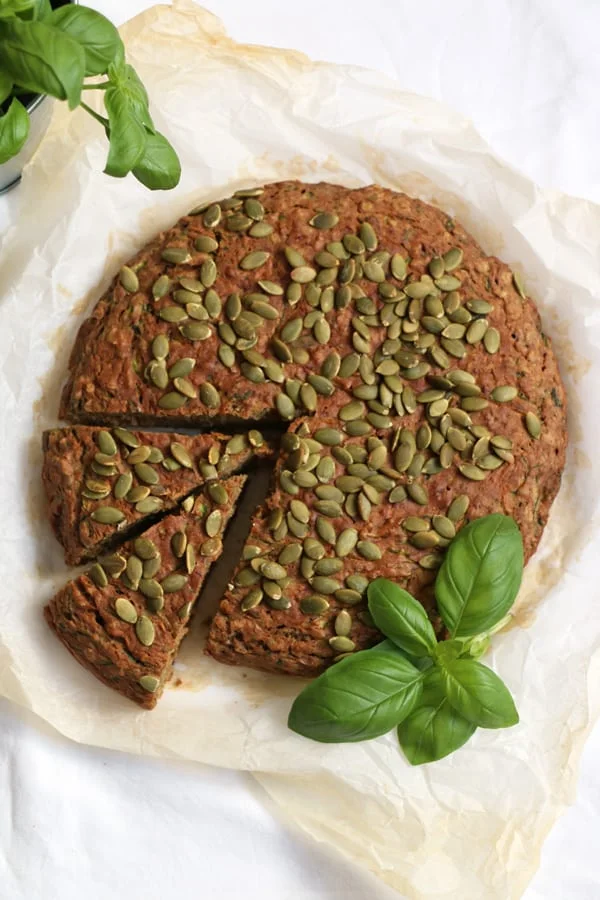 Yield: 9" cake
Savory Courgette and Buckwheat Cake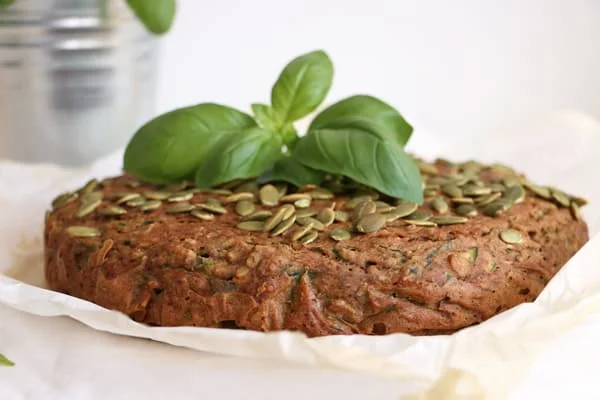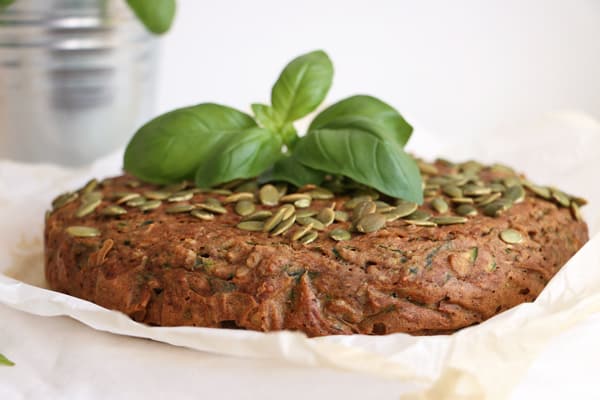 Ingredients
2 large courgettes
2 garlic cloves, crushed
200g buckwheat flour (1 1/2 cup)
100g oats (1 cup)
1tsp baking powder
1tsp bicarbonate of soda
1tsp sea salt
1tsp dried oregano
handful of fresh basil, chopped
2 eggs
80ml olive oil
40g pumpkin seeds (1/4 cup)
Instructions
Preheat the oven to 200°C (180°C fan)
Line 9" round cake tin with large piece of baking paper.
Wash and coarsely grate courgettes, stir in crushed garlic and set aside.
In a large bowl whisk buckwheat flour, oats, baking powder, bicarbonate of soda, sea salt and oregano.
Stir in courgettes, garlic and chopped basil.
In a small bowl whisk eggs with olive oil and mix in with the rest of the ingredients.
Spoon the mixture into cake tin, sprinkle with pumpkin seeds and bake for about 45 min or until a cocktail stick comes out clean.
Leave to cool down for 5 min before removing from the tin.
Enjoy!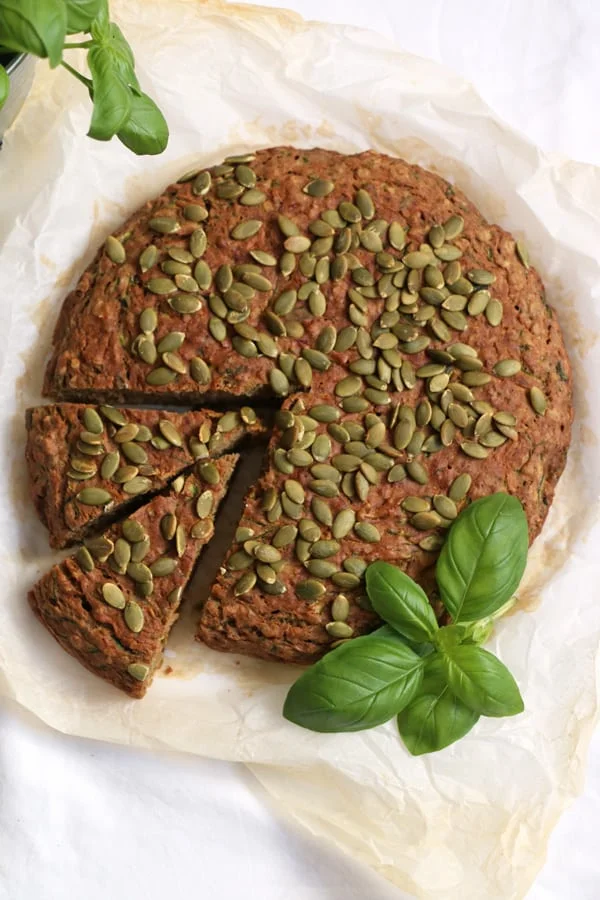 Similar Posts: