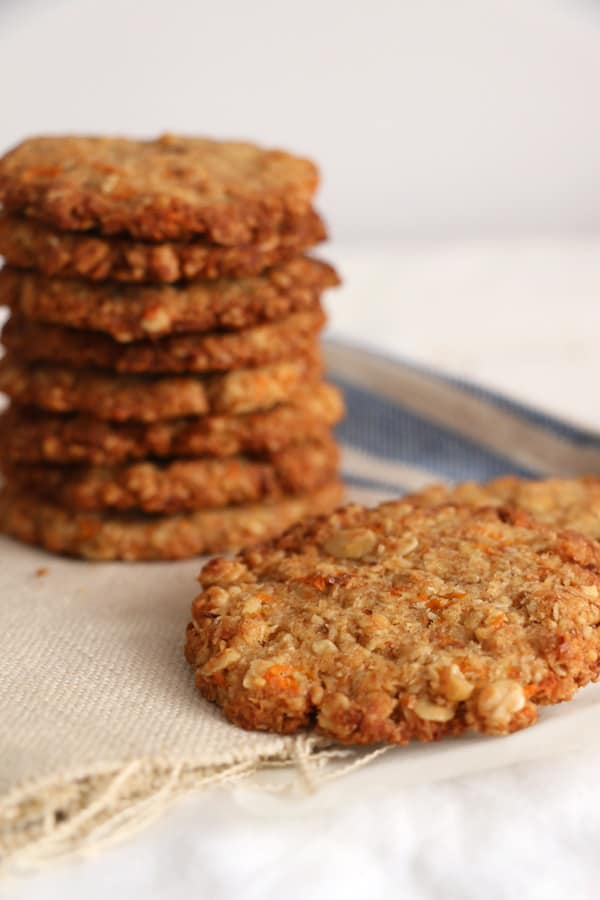 For all lovers of carrot cake I introduce you to Carrot, Walnut and Oat Cookies, yum. I always experiment with making healthy cookies, carrot cookies were on my list for a while now and yesterday I've finally wrote the recipe and the first batch is out. I've used a mix of oats, ground walnuts and coconut mix, spiced them up with some ginger and cinnamon and used coconut oil instead of butter to make them gluten-free and vegan for everyone to try.
They are sweeten with little maple syrup, but they might not even need it as the ingredients create enough sweetness in my opinion. When you're making the cookies press the dough tightly into balls, place onto lined baking sheet and flatten gently with your palms. Bake until they are golden brown around the edges and the base and leave to cool down on the baking sheet. They come out really lovely and crunchy from the oven, but they do soften after a while. You could bake them a little longer if you prefer your cookies more crispy. I really love the subtle flavour of these cookies and they make a lovely treat for anyone.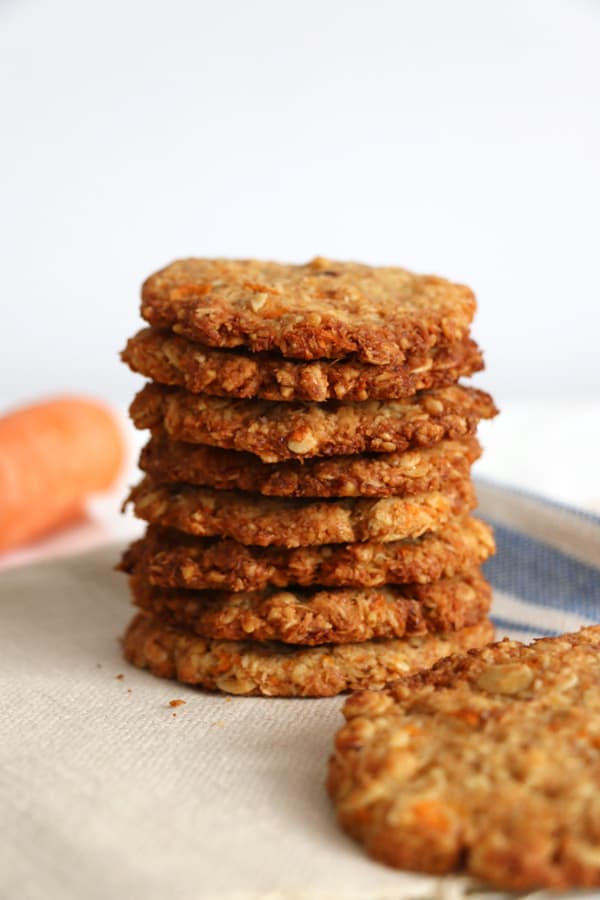 Yield: 16 cookies
Carrot, Walnut and Oat Cookies (gluten-free & vegan)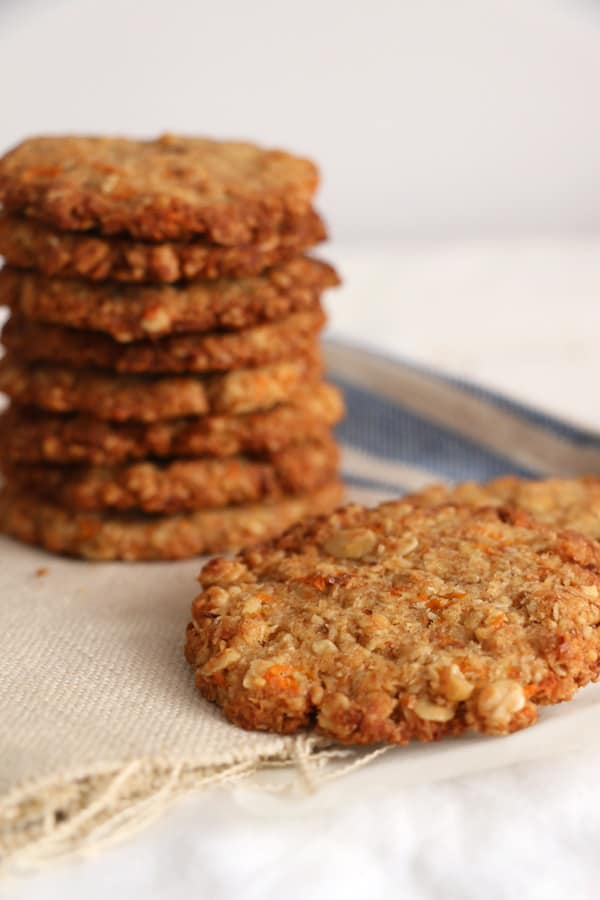 Ingredients
1 medium carrot (75g), finely grated (1/2 cup)
1/2tbsp grated fresh ginger
100g oats (1 cup)
100g ground walnuts (1 cup)
100g desiccated coconut (1 cup)
1tsp cinnamon
good pinch of bicarbonate of soda
pinch of sea salt
3tbsp coconut oil, melted
3tbsp maple syrup
1tsp vanilla
Instructions
Preheat the oven to 180°C (160°C fan)
Line 2 baking sheets with baking paper.
Peel and finely grate the carrot and ginger and set aside.
In a large bowl whisk together oats, ground walnuts, coconut, cinnamon, soda and salt. Add grated carrot and ginger and mix well.
Gently melt coconut oil, stir in maple syrup and vanilla and add to the rest of the ingredients.
Mix everything well together and leave to stand for 10 min. The dough should be moist and thick consistency.
With your hands make about 16 balls with a mixture (place the mixture tightly together) and place onto lined baking sheet. Flatten gently with palm of your hand. You can make them flat or more domed.
Bake for 15-20 minutes until golden brown around the edges and the base.
Leave to cool on the baking sheet.
Enjoy!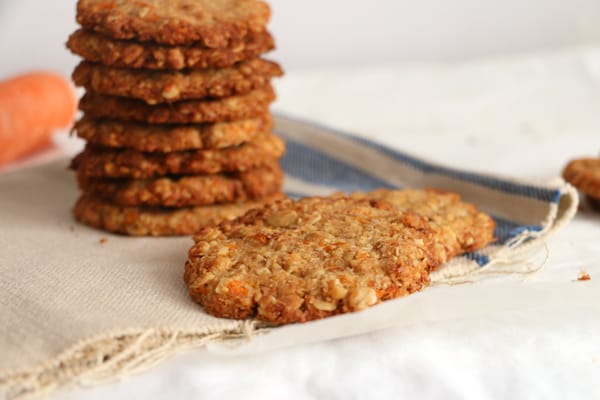 Similar Posts: