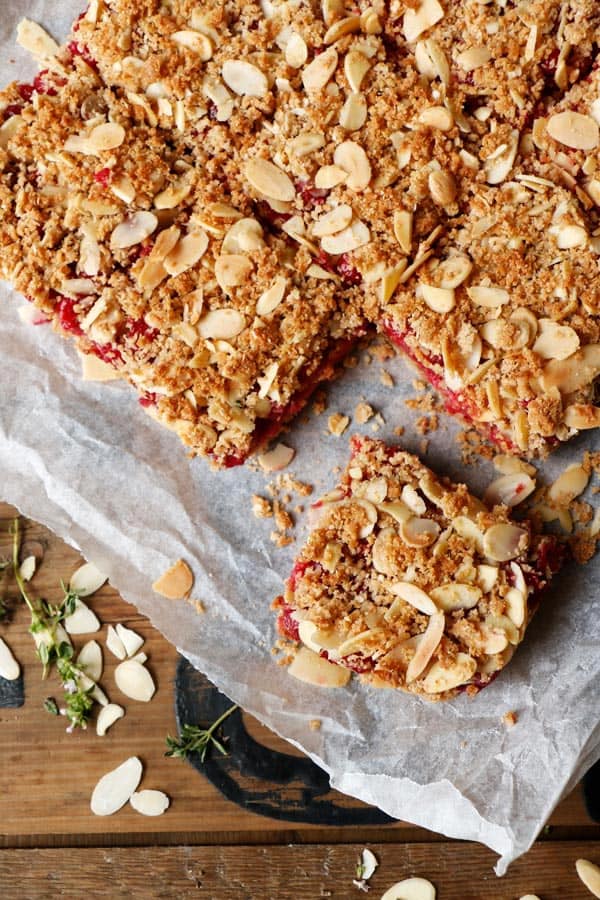 I've been trying to get this recipe to you for one week now, my computer crashed earlier this week and so far we had no luck bringing it back to life. I'm so upset about it, it's been with me since the beginning of my blog and I'm so attached to it. You will understand if you're a blogger! So right now I'm working on my husband's computer while he's out, but it's just not the same :(
These scrumptious Redcurrant Quinoa Crumble Bars happened after visiting our friends in their new home in countryside and coming back with a huge bowl of redcurrants from their garden. They are adapted from my Rhubarb Hazelnut Crumb Bars from last Spring that are equally amazing if you have't tried yet.
In this recipe I'm using quinoa flakes instead of oats and it's worked magically. I found that I've been eating way too many oats and so I've moved over to quinoa flakes for a change, I also find that they suit me better. Quinoa flakes are more pricey than oats, but little goes a long way and if you haven't tried making quinoa flakes porridge yet, you absolutely have to.
These crumble bars are super wholesome, very easy to make and you could happily adapt them to your liking and use any seasonal fruit to fill them with. In fact I'm already planning a savory version of these! Enjoy the recipe.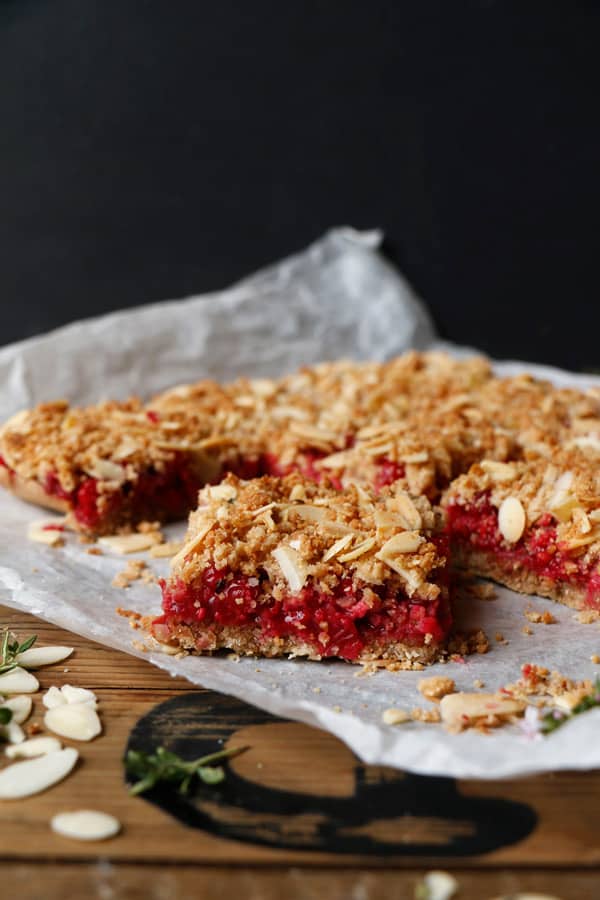 Yield: 9 bars
Redcurrant Quinoa Crumble Bars (gluten-free & vegan)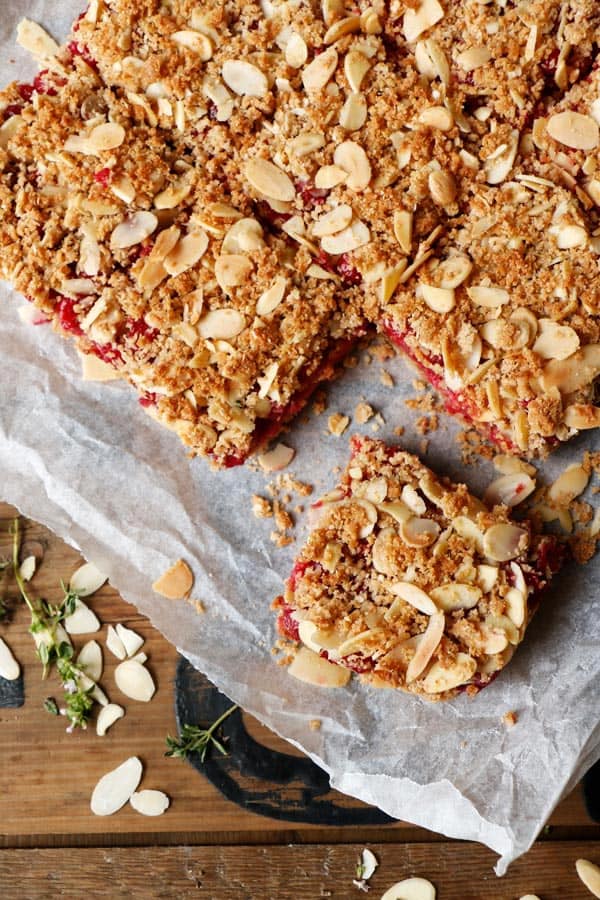 Ingredients
350g redcurrants (2 1/3 cups)
2tbsp coconut sugar
100g ground almonds (1 cup)
70g buckwheat flour (1/2 cup)
50g desiccated coconut (1/2 cup)
50g quinoa flakes (1/2 cup)
1tsp cinnamon
pinch sea salt
80ml coconut oil, solid (1/3 cup)
60ml maple syrup (1/4 cup)
Crumb topping:
50g flaked almonds (1/2 cup)
+1/4 mixture
Instructions
Preheat the oven to 180°C (350F)
Line 9"x 9" square baking dish with baking paper.
Toss redcurrants with 2tbsp of coconut sugar and set aside.
In a large bowl whisk together ground almonds, buckwheat flour, desiccated coconut, quinoa flakes, cinnamon and sea salt.
Add coconut oil and maple syrup to the dry mix and using your hands mix everything well together until you have crumbly sticky mixture.
Spoon ¾ of a mixture into your baking dish and press tightly down to make the base.
Arrange redcurrants evenly on top.
Add flaked almonds to the remaining mix and crumble on top of the redcurrants.
Place into the oven and bake for about 40 minutes until browned on top.
Leave to cool down before cutting into 16 bars.
Enjoy!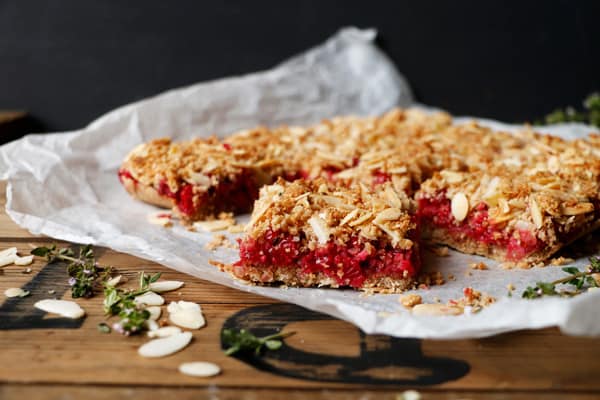 Similar Posts: