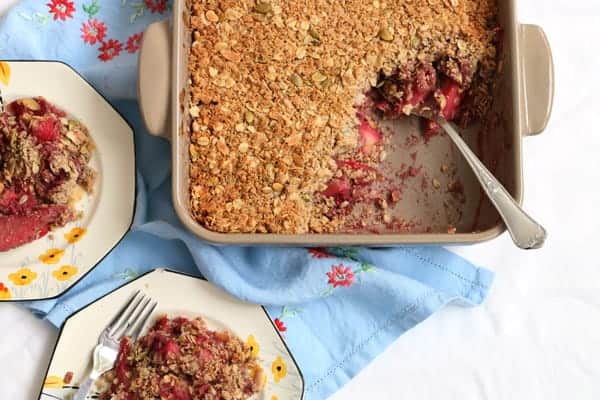 I love crumble anytime during the year, but during the cooler months is when I appreciate this warm and cozy dessert the most. Apple, Pear and Blackberry is my favourite crumble combination and I make it fairly often for my family. I always have some frozen blackberries in my freezer, which we usually pick during summer, that make a great addition to cakes, crumbles and smoothies in winter.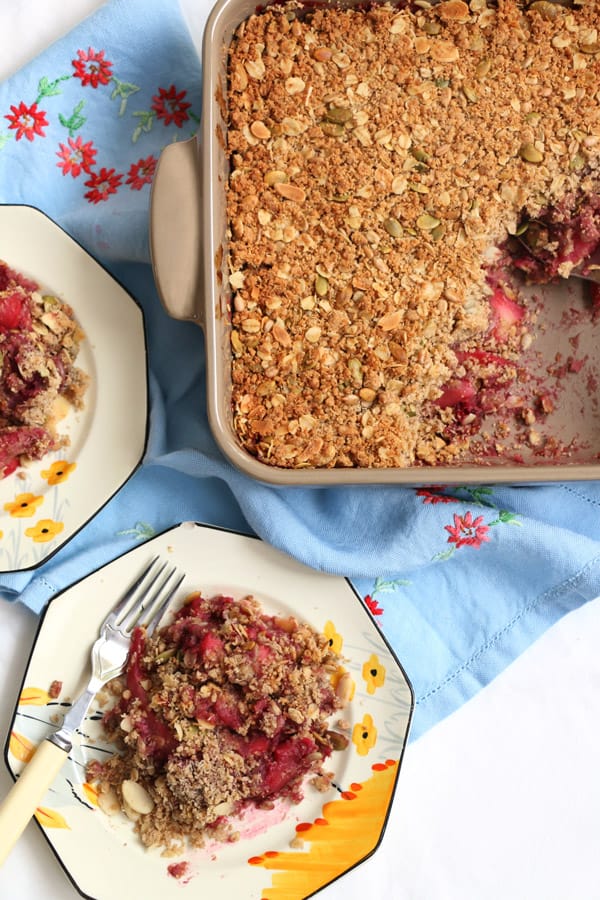 I usually tend to make this crumble with spelt flour, but this time I've used my favourite mix of buckwheat flour and ground almonds to make the recipe gluten-free. I've added pumpkin and sunflower seeds, coconut and only little sugar to make it into a lovely healthier dessert. Feel free to experiment with your favourite ingredients, nuts or seeds to add into the mix.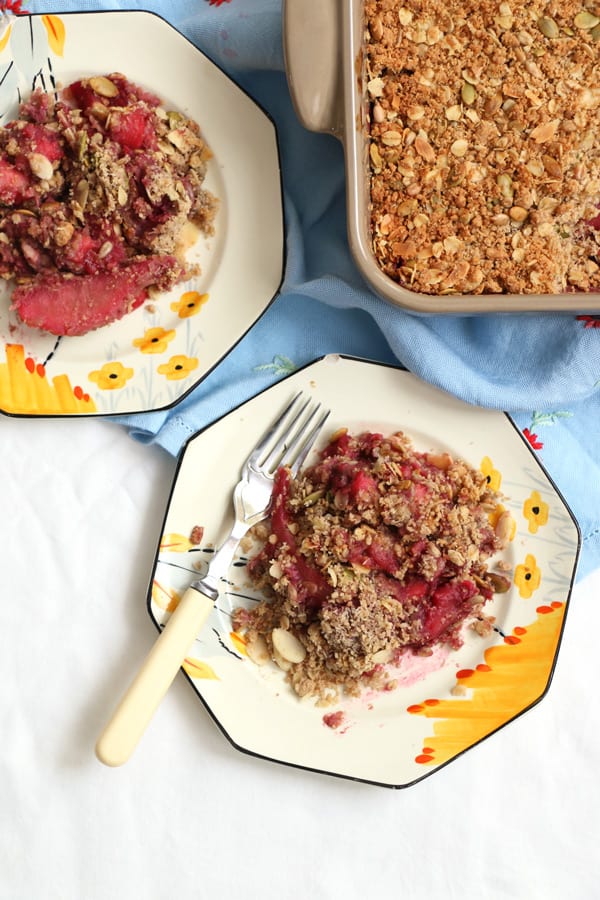 Yield: 6 servings
Apple, Pear and Blackberry Crumble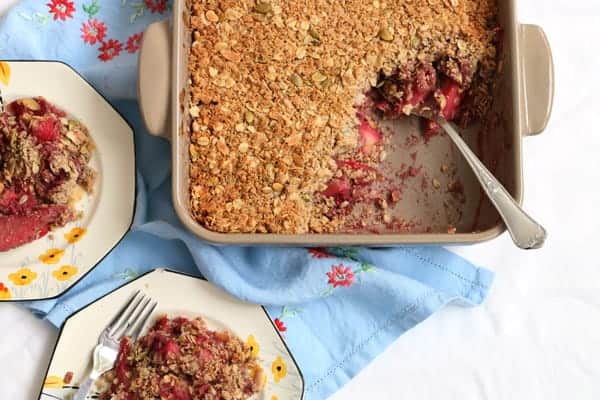 Ingredients
4-5 apples
2 pears
150g blackberries (1 cup)
1/2 lemon, juice
3tbsp raw sugar
1tsp cinnamon
Crumble topping:
70g buckwheat flour (1/2 cup)
100g ground almonds (1 cup)
30g desiccated coconut (1/4 cup)
50g oats (1/2 cup)
4tbsp raw sugar
1tsp cinnamon
100g unsalted butter (1/2 cup)
30g flaked almonds (1/4 cup)
40g pumpkin seeds (1/4 cup)
40g sunflower seeds (1/4 cup)
Instructions
Preheat the oven to 190°C (170°C fan)
Prepare 9" square baking dish.
Peel, core and quarter the apples and pears. If they are too large cut each quarter into half.
Place into a pot with lemon juice, sugar and cinnamon and gently warm up to soften the fruit on the stove for 5 min.
Add the blackberries and continue to cook for another 3-5 min.
To make the crumble topping place buckwheat flour, ground almonds, coconut, oats, sugar, cinnamon and butter into a large bowl and with your hands mix well together until you have crumbly mixture.
Mix in flaked almonds, pumpkin and sunflower seeds.
Place the soften fruit onto bottom of your baking dish and evenly top with the crumble mix.
Bake for about 30 min or until golden brown.
Leave to cool down for 10 min and serve warm with coconut cream, greek yoghurt or traditionally with custard.
Notes
Replace the buckwheat flour and ground almonds with 180g of spelt flour for gluten option.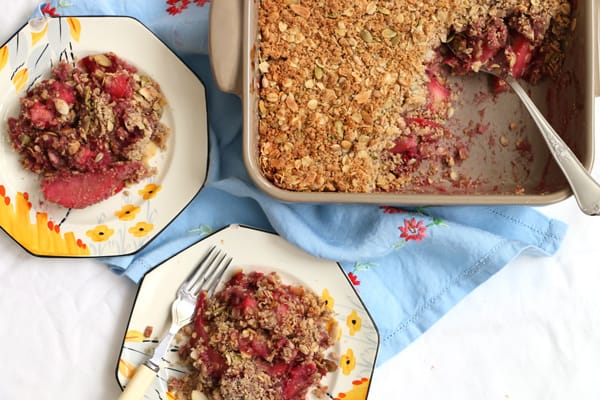 Similar Posts: