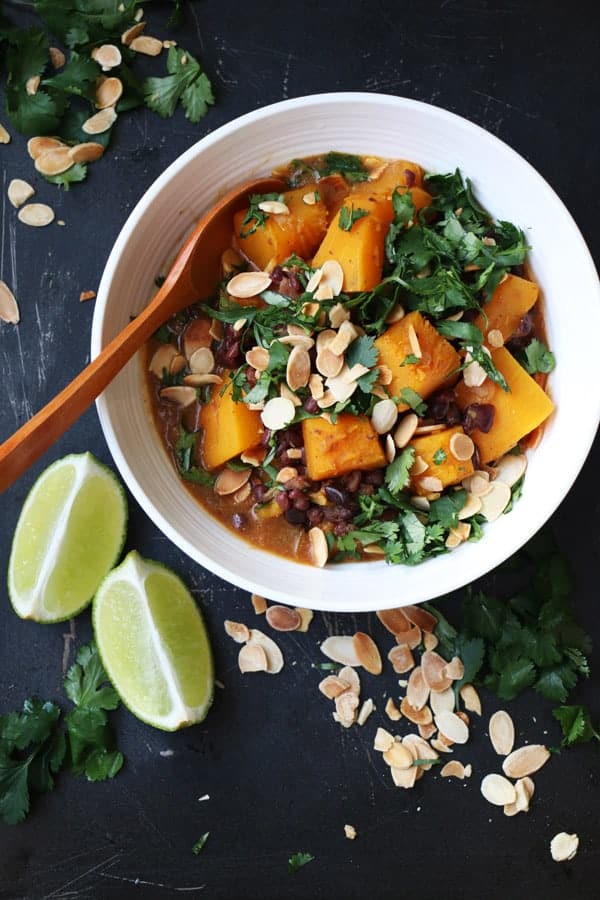 Sometimes I need a good hearty bowl of curry, like quite often actually and I make a big pot once a week enough for few meals. Unfortunate to my husband and my son who have to patiently eat them, even though they are not the biggest fans. This curry is inspired by my Pumpkin and Adzuki Bean Dip, which I love. It's hearty and wholesome with fresh pumpkin, adzuki beans, coconut milk and garam masala seasoning. Utterly perfect for this time of a year.
I tend to spice my curries gently, I don't often use chilies, but do feel free to add them in if you like a bit more heat. I've used traditional pumpkin in this recipe, but any squash will be great. If you prefer do soak and cook your own adzuki beans, it will taste even better. For the convenience I've just used canned ones from Biona in this recipe. You could also add in some leafy greens towards the end like spinach or kale for even more goodness. Serve on it's own or with your favourite grain. Enjoy!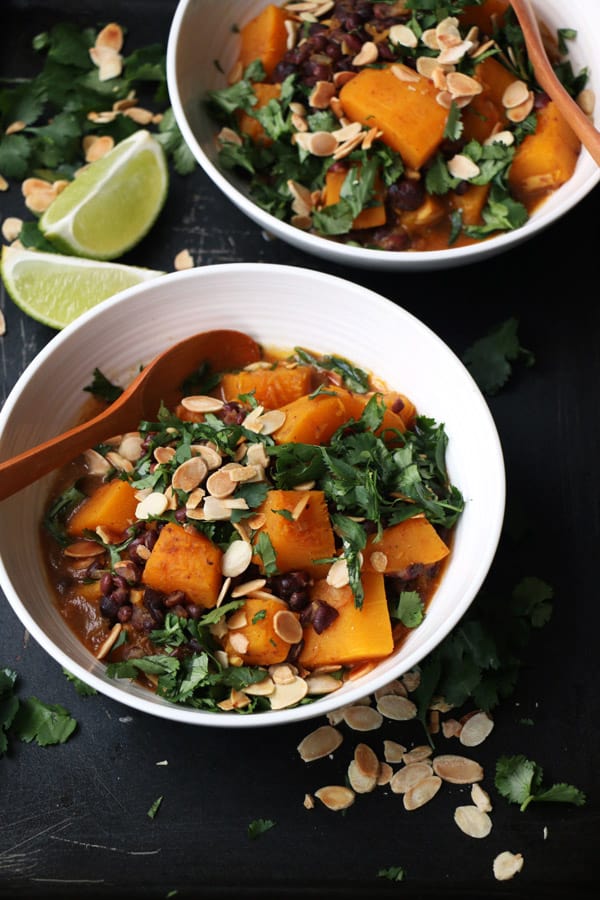 Yield: 4-6 servings
Pumpkin and Adzuki Bean Masala Curry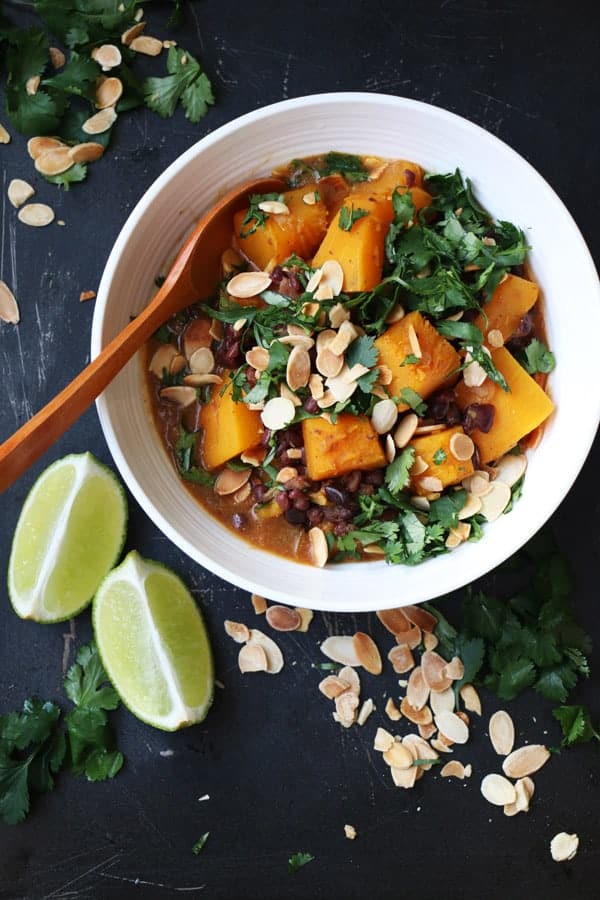 Ingredients
800g pumpkin (6 cups)
2x400g cans adzuki beans (3 cups)
2tbsp coconut or olive oil
1 onion, chopped
2 garlic cloves, finely chopped
1tbsp finely chopped ginger
2tsp garam masala powder
1/2tsp turmeric powder
2tbsp tomato paste or 1 tomato
1x400ml can full fat coconut milk
sea salt & pepper
To serve:
lime wedges
toasted flaked almonds
fresh coriander
Instructions
In a large pot fry chopped onions with coconut oil for 5 minutes until translucent.
Add garlic and ginger and fry for another 3 min.
Add garam masala, turmeric powder and tomato paste and cook for another minute.
Add coconut milk and bring to a boil.
Peel the pumpkin, remove the seeds, chop into wedges and add to the pot. Add a little extra water if needed.
Leave everything to simmer for about 20 minutes until the pumpkin is soft. Now add drained adzuki beans and leave to cook for further 5 minutes.
Take off the heat and season with salt and pepper to taste.
Serve with plenty of chopped fresh coriander, toasted flaked almonds and lime wedges.
Enjoy!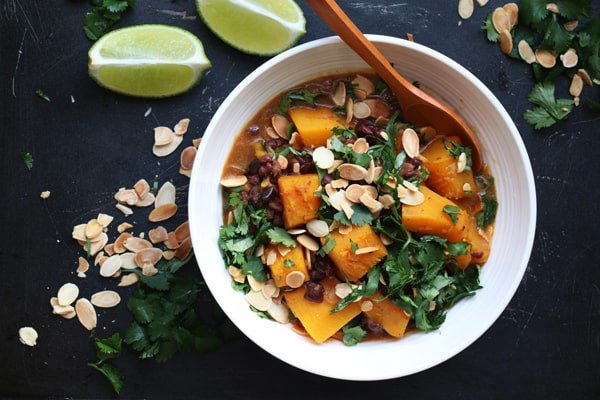 Similar Posts: