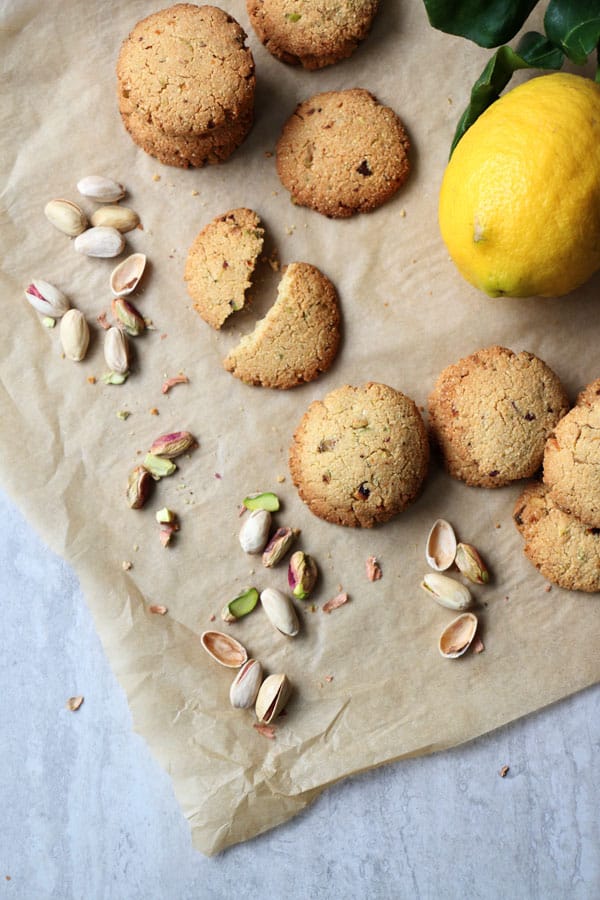 You are in for a treat today, these Millet, Almond and Pistachio Cookies are so scrumptious. They taste like biscotti and are really crunchy. Millet and almonds work so well together and by adding pistachios, lemon zest and cardamom to this mix makes it even more incredible.
I've loosely adapted the recipe from my Buckwheat, Almond and Cardamom Cookies that you all love so much and I wanted to make an alternative recipe that could be equally amazing.
I've used millet grain for this recipe that I've blended into a flour using my high speed blender. It took about couple of minutes stirring in between. It doesn't need to be completely fine for this recipe, a bit of texture is good. It's a great option if you just want to try millet flour and it works out much cheaper.
I've used coconut oil to keep the recipe dairy-free and a little bit of maple syrup as a sweetener. Once you mix all of the ingredients together you should end up with a nice dough consistency that you then make into cookies. Enjoy:)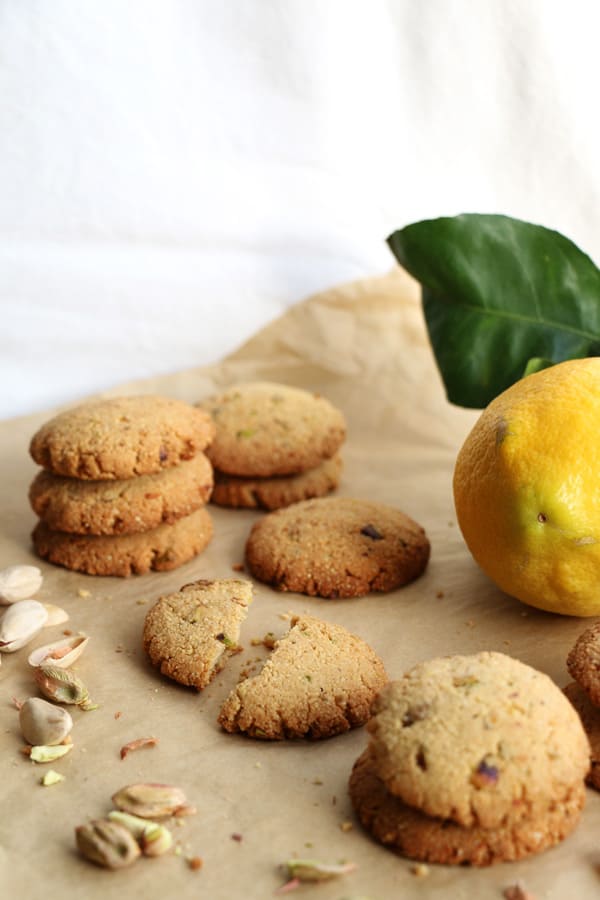 Yield: 16 cookies
Millet, Almond and Pistachio Cookies (gluten-free & vegan)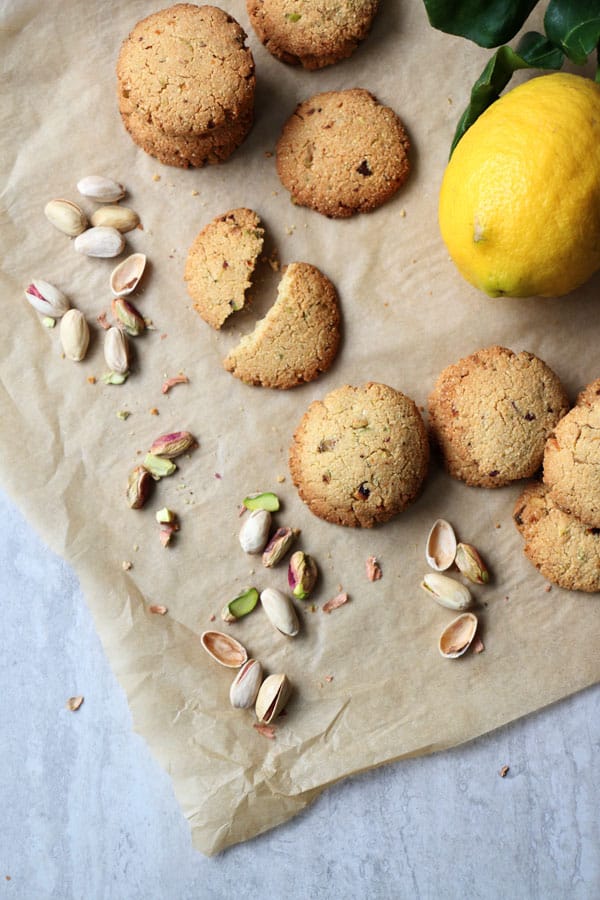 Ingredients
100g millet (1/2 cup)
100g ground almonds (1 cup)
40g pistachios, chopped (1/3 cup)
1/2tsp cardamom
pinch of bicarbonate of soda
pinch of sea salt
1/2 lemon, zest
3tbsp coconut oil, melted
3tbsp maple syrup
1tsp vanilla
1tsp lemon juice
Instructions
Preheat the oven to 180°C (160°C fan)
Line 1 baking sheet with baking paper.
Place millet into high speed blender and blend until you have more less flour like consistency.
In a large bowl whisk together millet flour, ground almonds, cardamom, soda and salt. Mix in chopped pistachios and lemon zest and set aside.
In a small bowl whisk melted coconut oil with maple syrup, vanilla and lemon juice and pour over the dry mix.
Mix everything together to form a dough. Leave to stand for 10 min.
With your hands form about 16 small balls with a mixture and place onto lined baking sheet. Flatten gently with palm of your hand.
Bake for about 15 minutes until light golden brown.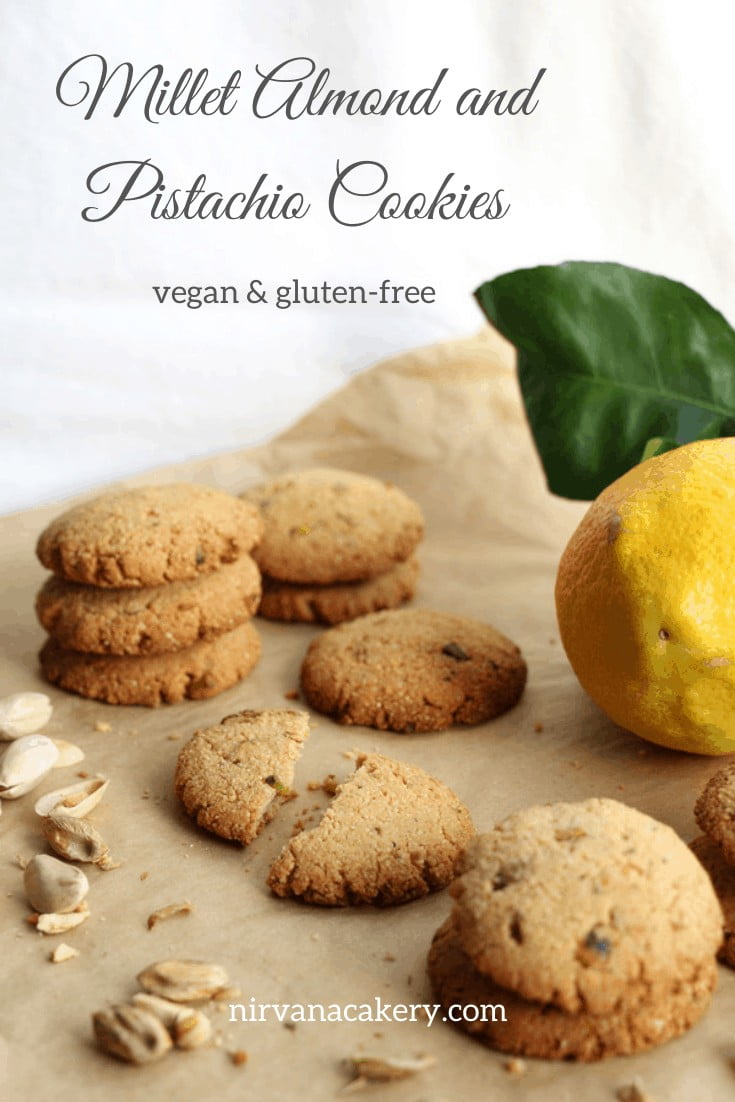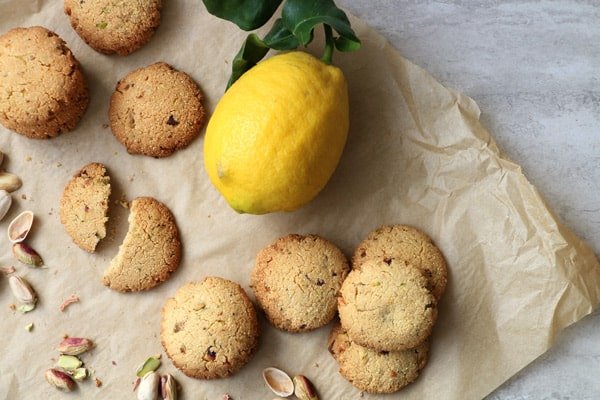 Similar Posts: