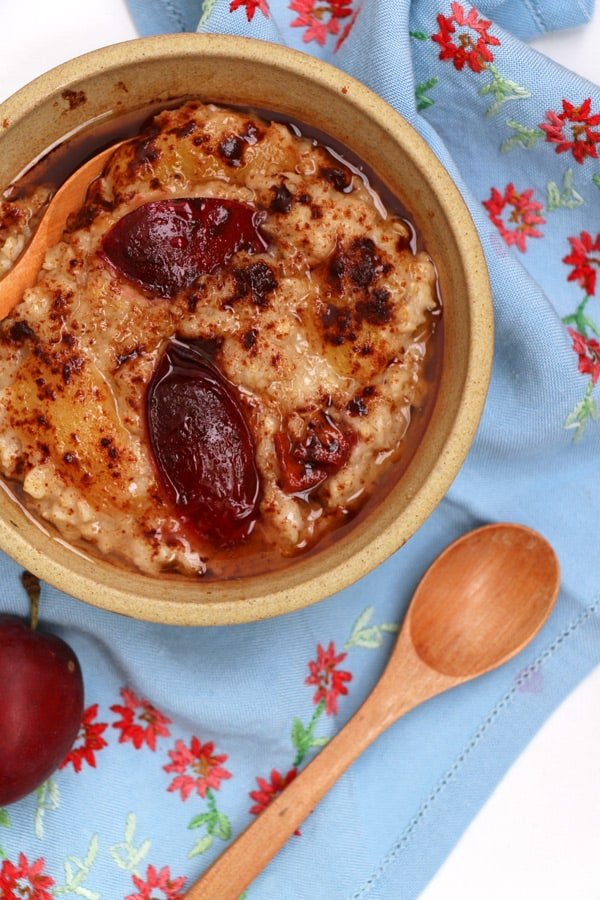 This delicious cozy Plum and Cinnamon Porridge has been my breakfast for the past few weeks. I'm absolutely in love with it, it's such a perfect start to my day in these early September days when I'm craving something warm and cozy in the  morning. The plums work so well in a porridge and if you're a fan, you absolutely have to try this one! Farmers markets and shops are full of plums at the moment, they are so sweet and juicy and great price.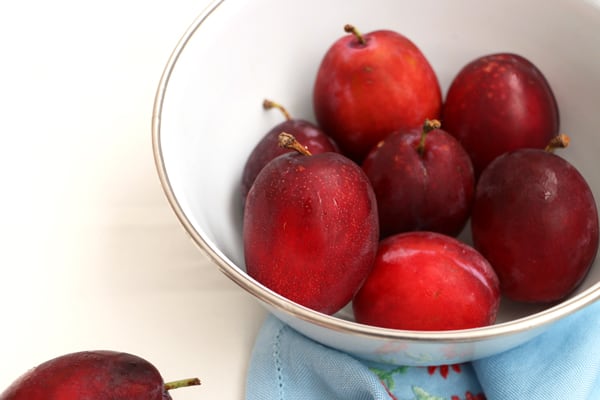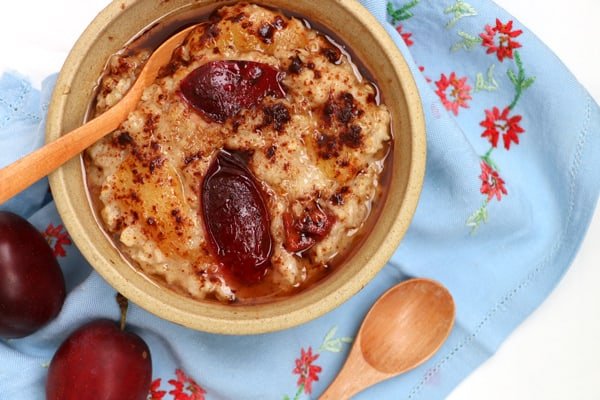 This porridge is quick to make and very filling, you can definitely fit it into your morning routine. I sometimes get the porridge going on the stove while brushing my teeth to save time as I absolutely have to eat a good breakfast in the morning. Make one large pot for all the family, I'm sure you will all love it. You can substitute the plums with other seasonal fruit, I sometimes add frozen berries, top with coconut, nuts, seeds…but for this one the simplicity is the key.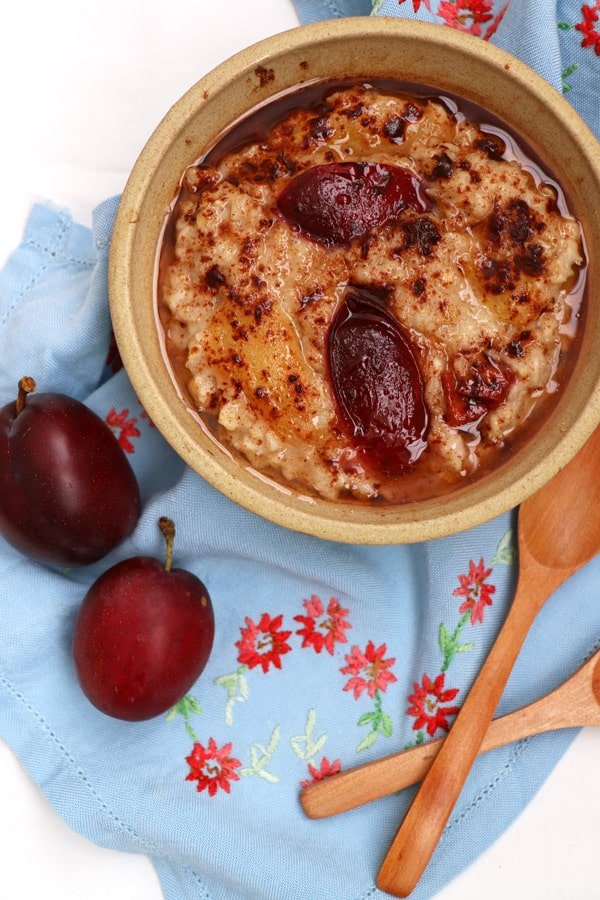 Yield: 1-2 portions
Plum and Cinnamon Porridge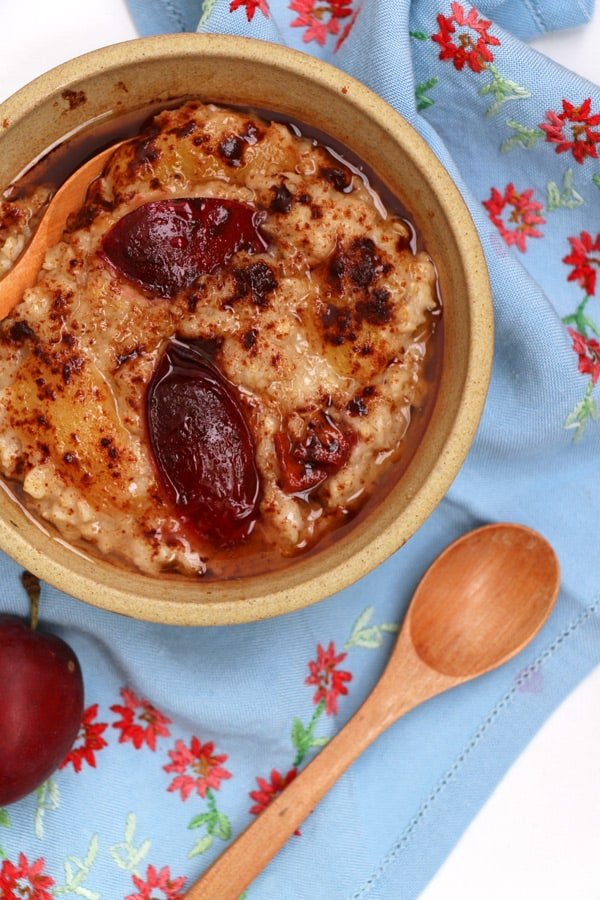 Ingredients
2 plums, cut in quarters
90g oats (1 cup)
pinch of sea salt
240ml water (1 cup)
240ml almond milk (1 cup)
2tsp coconut oil
1tsp raw honey
1/4tsp cinnamon
Instructions
Place oats with pinch of salt, water and almond milk into a small pot and bring to a boil.
Simmer for 4-5 min stirring in between.
Add quartered plums and boil for another 1 min until they warm through and soften.
Scoop your cooked porridge into a serving bowl, top with coconut oil, drizzle of honey and sprinkle of cinnamon.
Enjoy right away!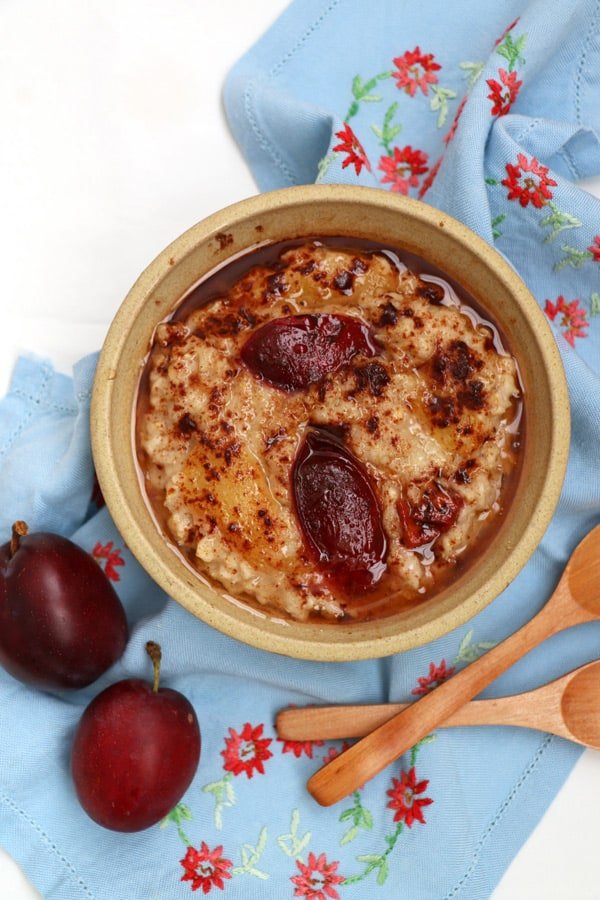 Similar Posts: