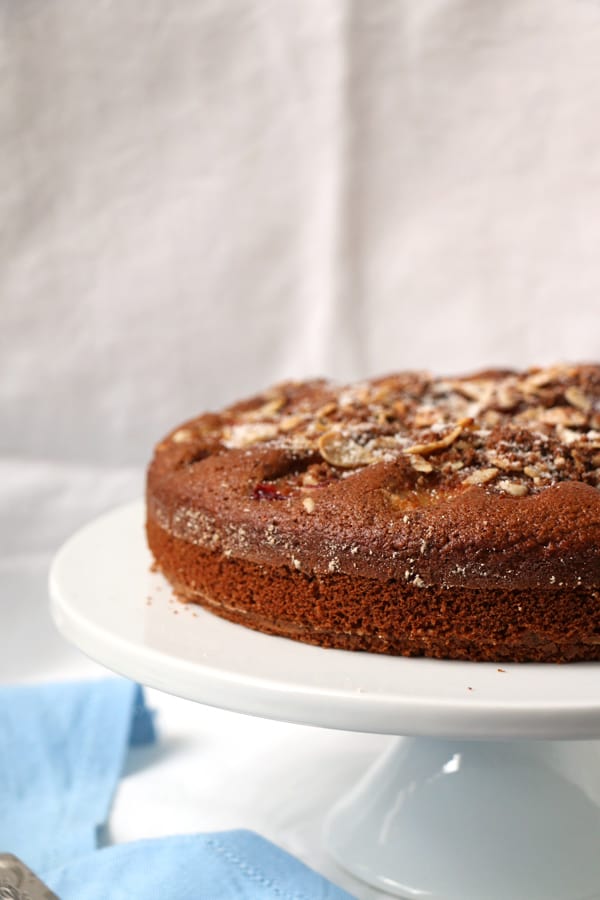 This Plum and Almond Spelt Cake is simply amazing. A lovely moist sponge topped with juicy plums and crumble topping baked with a mix of spelt and almond flour, olive oil and sweetened with little rapadura sugar. The plums work beautifully with the mix and it's a perfect seasonal cake. Wonderful to enjoy on a Sunday afternoon with your family and friends.
The recipe is fairly simple and easy to make. Plums are in season at the moment and they are so many delicious plums available at fantastic price. And if you fancy some baking this weekend this is a lovely recipe to try:)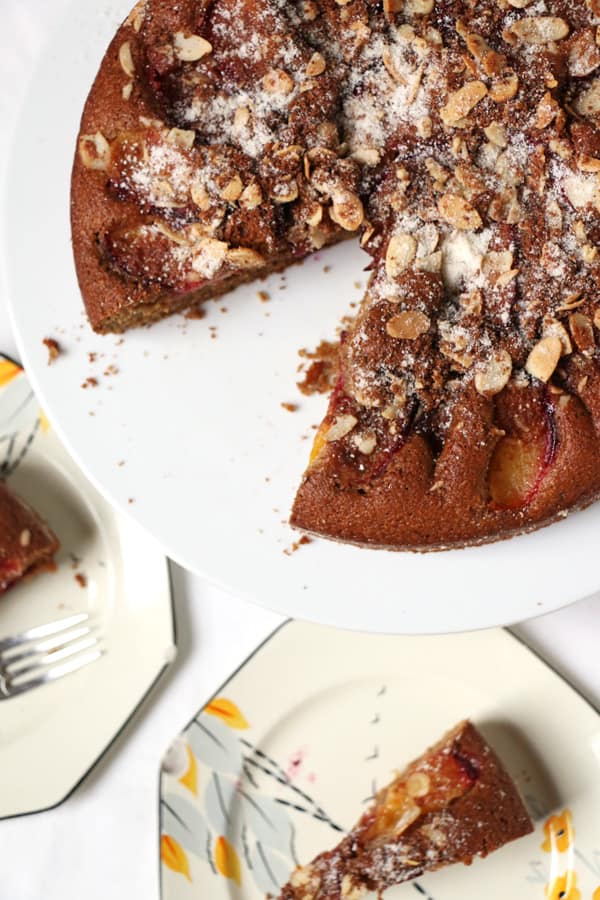 Yield: 9"cake
Plum and Almond Spelt Cake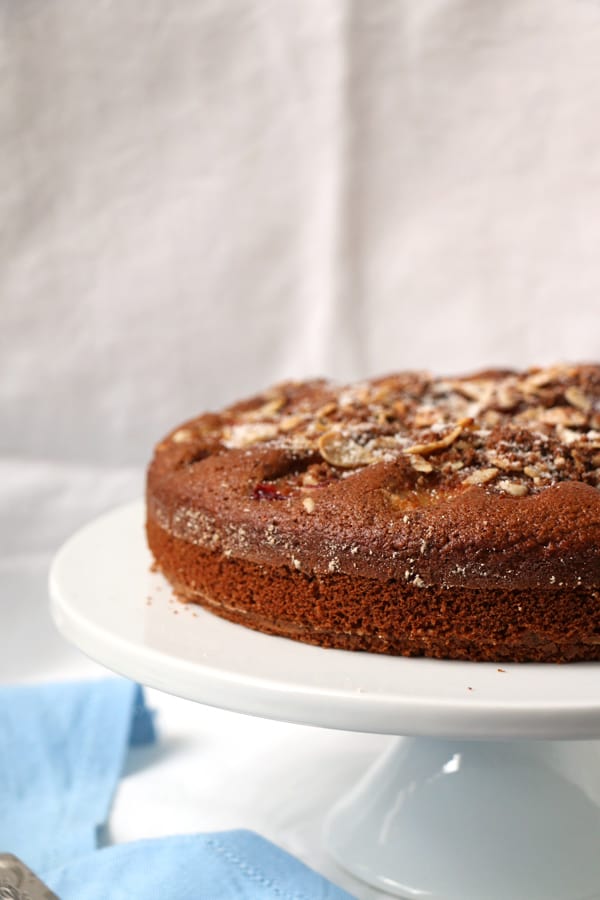 Ingredients
3 large red plums or 5 smaller ones
140g spelt flour (1 cup)
100g ground almonds (1 cup)
1tsp baking powder
1/2tsp bicarbonate of soda
1tsp cinnamon
pinch of sea salt
100g rapadura sugar (3/4 cup)
3 eggs
80ml olive oil (1/3 cup)
1tsp vanilla
60ml almond milk (1/4 cup)
Crumble topping:
2tbsp flaked almonds
1tbsp spelt flour
1tbsp rapadura sugar
1/2tsp cinnamon
1tsp olive oil
Instructions
Wash plums and cut each into 8 slices. Set aside.
To prepare the crumble topping mix all the ingredients and set aside.
Preheat the oven to 180°C (160°C fan)
Grease and line 9" round spring form cake baking tin.
In a bowl whisk together spelt flour, ground almonds, baking powder, bicarbonate of soda, cinnamon and salt and set aside.
In a electric hand or stand up mixer whisk eggs and sugar for about 5 min, add olive oil and vanilla and mix for 2 more min.
Slowly add dry mix and almond milk bit by bit to the wet mix and mix until combined.
Spoon the mixture into your prepared tin and level the surface.
Arrange plums on top and sprinkle with crumble topping.
Bake for about 35 min or until a cocktail stick comes out clean.
Remove from the oven once ready and leave to cool down for 20 min before removing from the tin.
Enjoy!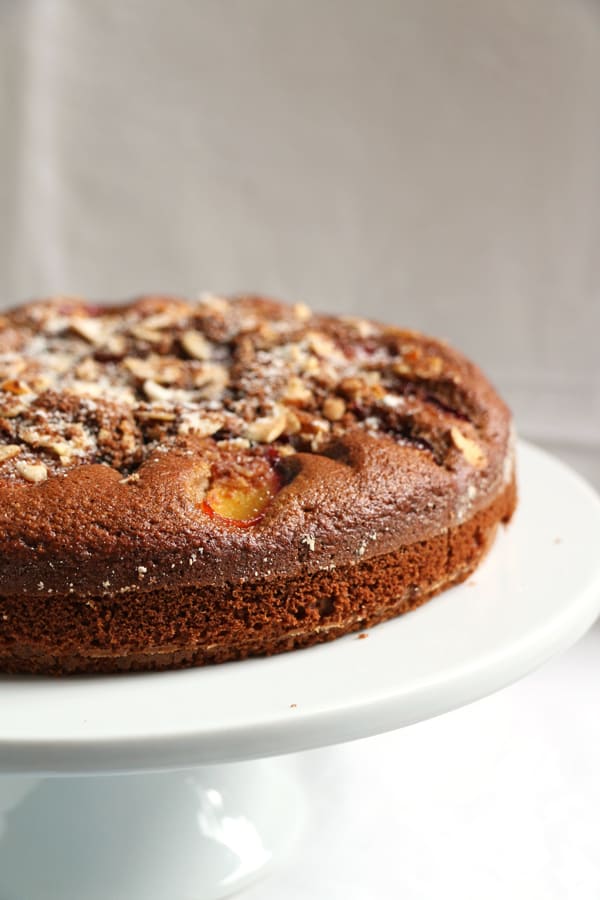 Similar Posts: