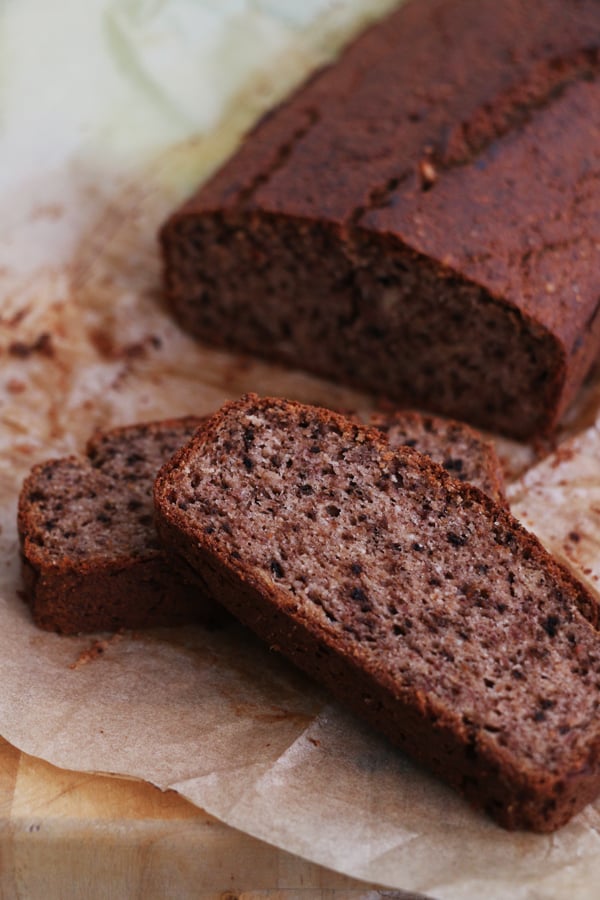 I have baked lots of banana bread in the past four weeks during our grain free diet and this one is the best grain free bread I have made. The beautiful mix of chestnut flour, walnuts and bananas is just match made in heaven. I screamed with delight when this one came out of the oven!
Chestnut flour is rich in minerals, vitamins and phytonutrients; is naturally sweet and together with the walnuts, bananas, cinnamon and vanilla create delicious sweet flavour so there is not much need to add other sweeteners. I have made it with and without maple syrup, if you prefer less sweetness you might omit the maple syrup.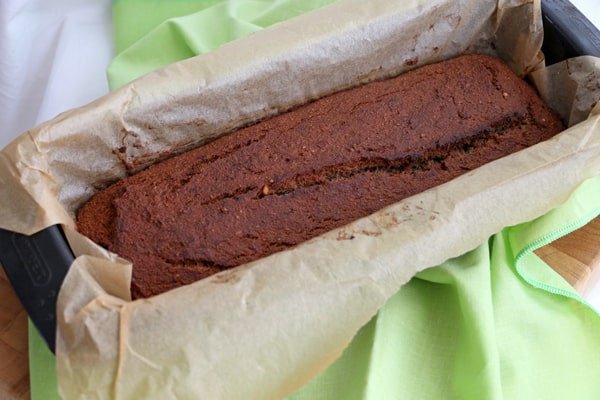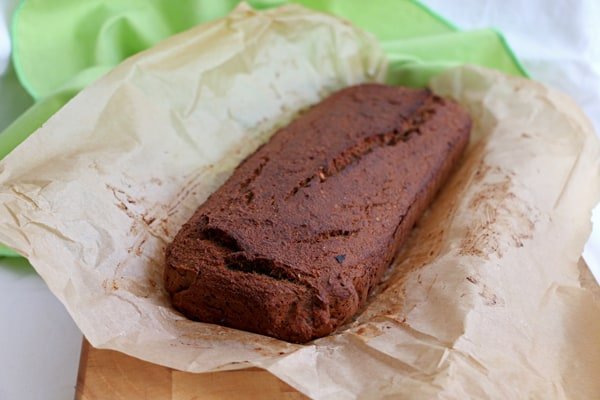 I love simple baking and this recipe is just that, easy, simple and delicious. Perfect if you are following grain free or Paleo style diet or just fancy experimenting with new flour and flavours. Definitely a great way to include less grains in your diet and for me one of those recipes I will be making at least couple of times every month.
This banana bread tastes wonderful toasted with butter for healthy nutritious breakfast or anytime snack. You will be amazed how good this one tastes!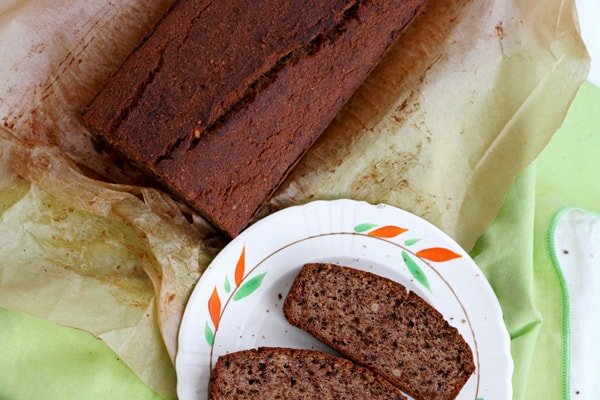 Yield: 1 loaf
Grain free banana bread with chestnut flour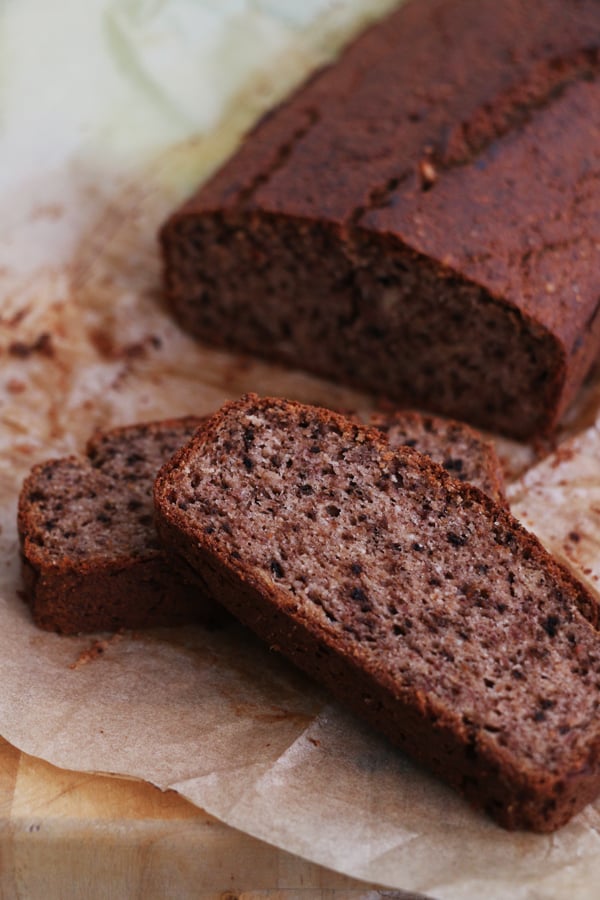 Ingredients
3 medium bananas
150g chestnut flour (1 cup)
100g ground walnuts (1 cup)
1 tsp bicarbonate of soda
2 tsp cinnamon
pinch of salt
1 tsp vanilla
43g butter (3tbsp melted) or coconut oil
2 eggs
1tbsp maple syrup
2 tsp apple cider vinegar
Instructions
Preheat the oven to 200°C (180°C fan)
Line a 30x11cm tin with baking paper.
Peel and mash the bananas with a fork and set aside.
Ground the walnuts.
In a bowl whisk together chestnut flour, ground walnuts, bicarbonate of soda, cinnamon and pinch of salt and set aside.
Melt the butter and set aside.
Whisk the eggs, maple syrup, vanilla and apple cider vinegar and fold into your dry mix.
Now stir in the mashed bananas.
Finally fold in the melted butter.
Spoon the mixture into your lined tin and bake for 50 min or until a cocktail stick comes out clean.
Remove from the oven and leave to cool down.
Store in a fridge in an airtight container for up to a week.
Enjoy!
Notes
The baking time will vary if the tin you use is different size.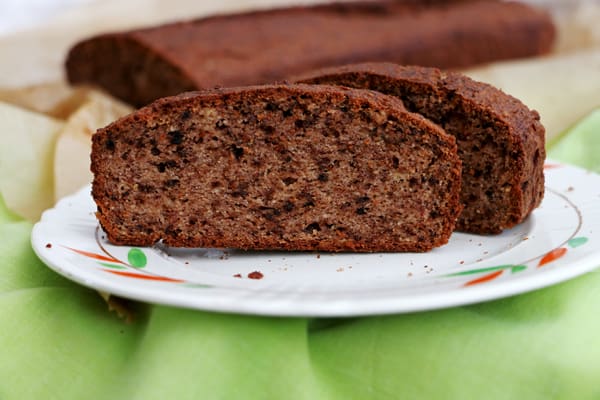 Similar Posts: