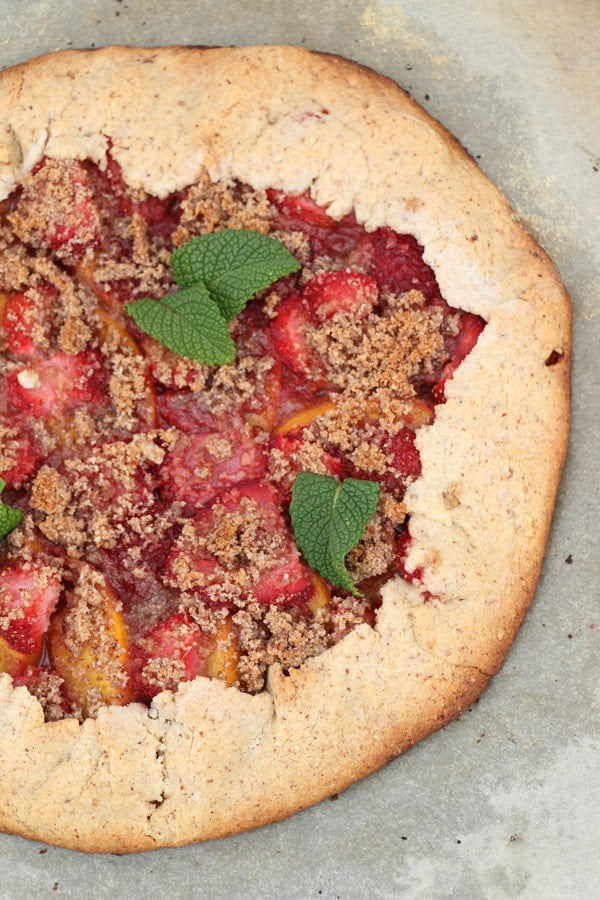 I've made this Peach and Strawberry Rustic Tart while staying at my mother in law's house in Portugal last month. It's only just making it's way onto a blog as I had to take some time out to heal and rejuvenate due to some unexpected circumstances. Apologies for the lack of posts, but I'm back now and so looking forward to creating some new delicious recipes for you.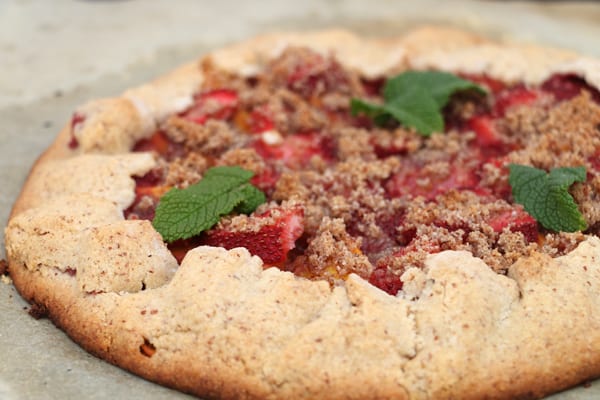 I've never made a gluten-free pastry before and was really surprised how well it turned out. The peaches and strawberries create an amazing combination of flavours and I love the crumble topping. Mind you the local peaches are really tasty! I've made the dough by hand, but you could use the food processor if you prefer. You could also use different seasonal fruit, I've made one with pears which was equally delicious.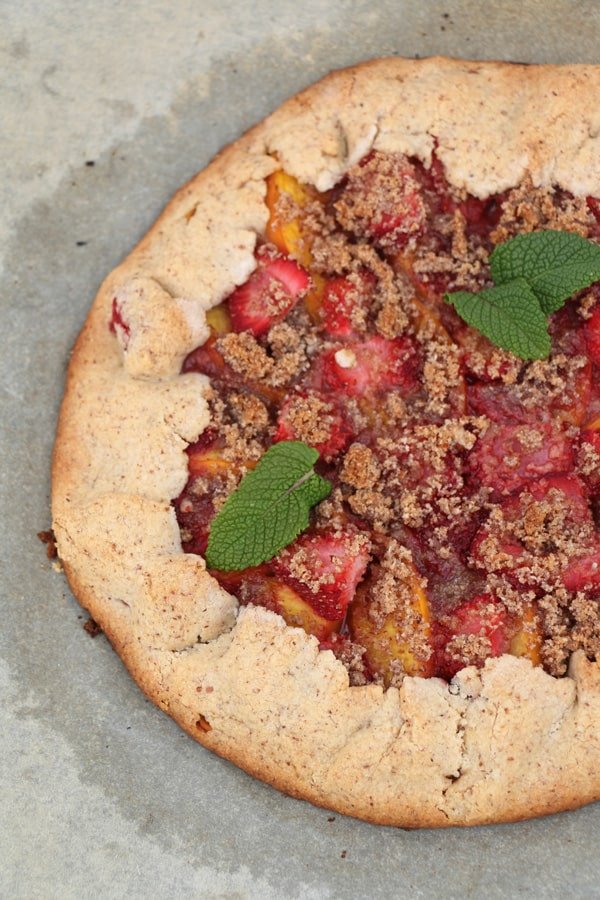 Yield: 2 Tarts
Peach and Strawberry Gluten-Free Rustic Tart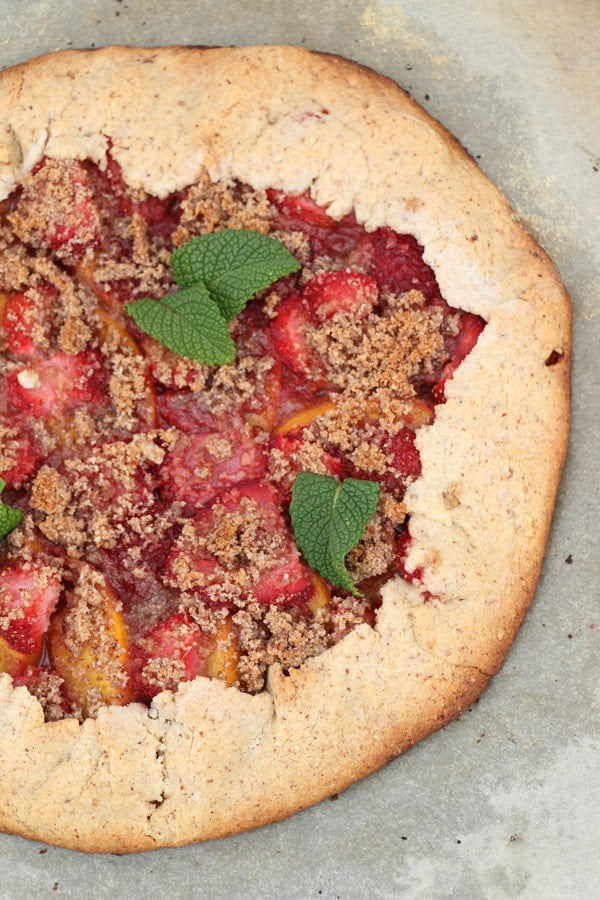 Ingredients
4 peaches
250g strawberries (2 cups)
Gluten-free pastry:
140g brown rice flour (1 cup)
100g ground almonds (1 cup)
35g oats, blended (1/4 cup)
25g cornflour (1/4 cup)
35g raw sugar, blended (1/4 cup)
125g cold butter, cut into 1cm cubes (1/2 cup)
1 egg
1-2tsp cold water if needed
Crumble topping:
25g ground almonds (1/4 cup)
1tbsp raw sugar
1/2tsp cinnamon
1/2tbsp butter
Instructions
To prepare the pastry in a large bowl whisk together brown rice flour, ground almonds, blended oats, cornflour and blended sugar.
Add butter cubes and with your hands work the butter into the dry mix until you have crumbly mixture.
Add egg and bring together into a smooth dough. Add water only if the dough feels too dry. Add more rice flour if not smooth enough.
Once you have a nice smooth dough, divide it into two balls and wrap each in a cling film and chill in a fridge for an hour.
To prepare crumble topping place ground almonds, sugar, cinnamon and butter into a small bowl and with hands bring it together into crumb consistency.
To prepare fruit, wash and cut peaches into 1,5cm thick slices. Wash, hull and quarter strawberries. Set aside.
Preheat the oven to 180°C (160°C fan)
Dust a sheet of baking paper with white rice flour and roll out one ball of dough into a 3mm thick circle.
Transfer onto a baking sheet with the baking paper.
Arrange half of the peach slices on top leaving about 5cm border around the edge.
Top with half the strawberries and dust with half the crumble topping.
Fold over the sides of the pastry.
Place the whole tray into freezer for 10 min to firm up before baking.
Bake for 35 minutes or until golden brown.
Repeat with the rest of dough.
Enjoy warm straight from the oven or leave to cool down.
Best eaten the same day.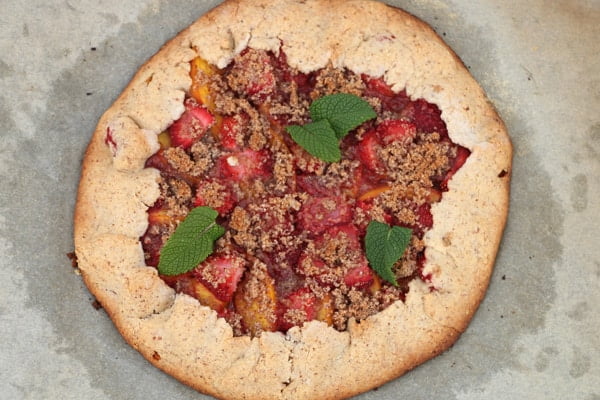 Similar Posts: