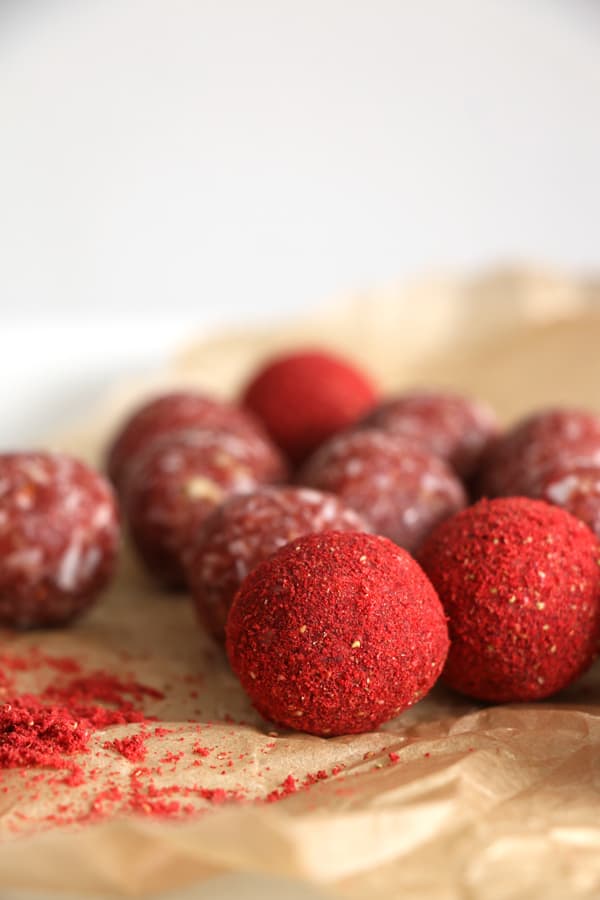 Look at these beautiful red balls of bliss! I have created this recipe for a healthy special treat for my son and his friend's playdate. Oh boy were they successful! All the kids really do love strawberries, but as strawberry season is so short, freeze dried strawberry powder that I have used for these bliss balls really comes in handy. Freeze dried strawberry powder is a pure 100% fruit which has been freeze dried and then powdered retaining all of its nutrients. Think natural colour without all of the artificial ingredients that you really don't want in your child's diet.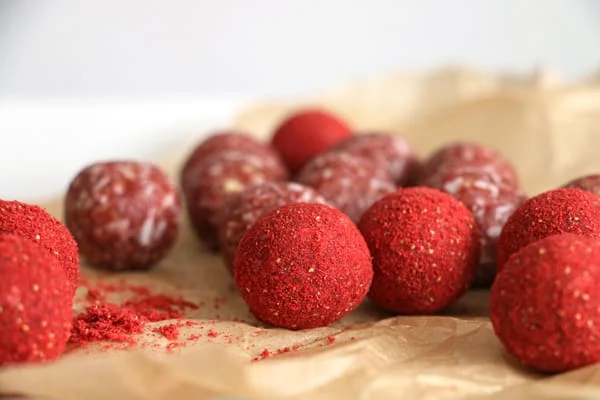 I am almost 100% sure that my son reacts to artificial colours and dyes in food and I am doing my best to avoid them in his diet. I discovered freeze dried powders just over a year ago and use them to naturally colour frostings when needed. You could also add them to smoothies, lollies and mix with plant milk to make a yummy strawberry milk. My favourite ones are strawberry, raspberry and blueberry powders, but you can also find blackberry, blackcurrant and cranberry flavours from Lio-Licious on Amazon. So If you are looking for natural colouring for cakes and frostings this one is for you.
I have used cashews in this recipe and if a nut allergy is of concern you could replace the cashews with some oats or sunflower seeds or a mixture of both. You could also omit the strawberry powder and just add some lemon zest or experiment with other flavours, the combinations are endless.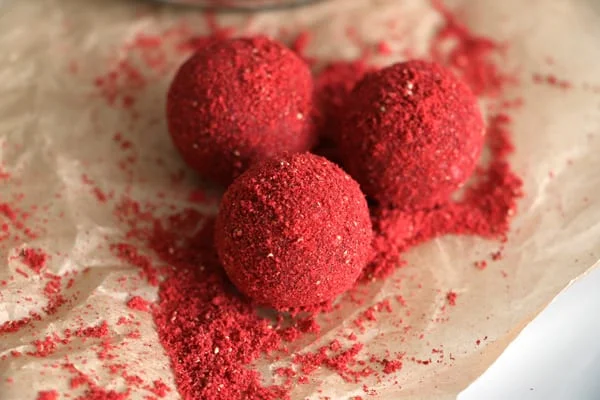 Yield: 25 bite size balls
Strawberry Bliss Balls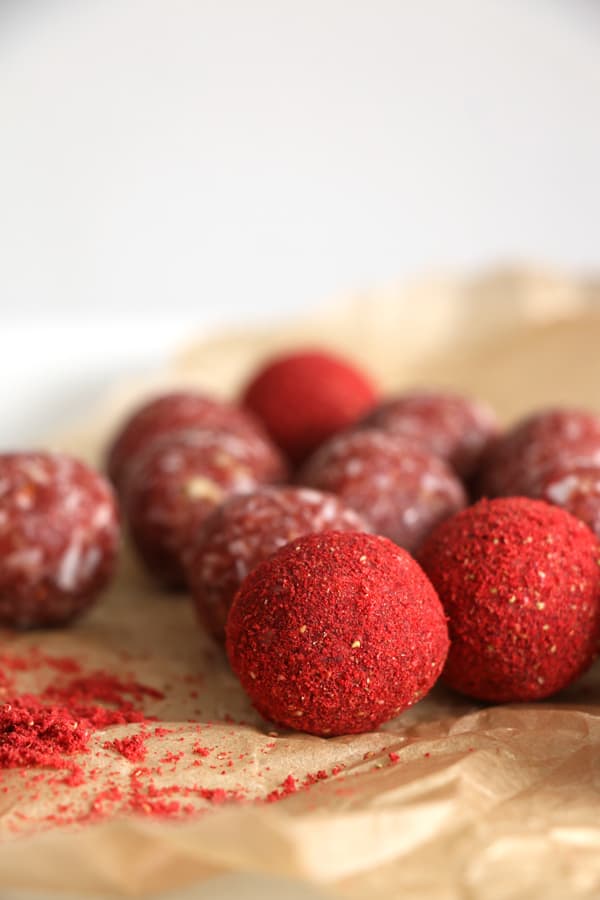 Ingredients
75g cashews (1/2 cup), soaked for 3 hours
100g desiccated coconut (1 cup)
100g medjool dates (3/4 cup), about 6 dates, pitted
2 tbsp freeze dried strawberry powder
1 tbsp coconut oil
1/2 lemon, juice
Instructions
Soak the cashews for 3 hours in some water, rinse and drain well.
Place all of the ingredients into a food processor and blend until the mixture comes together.
Transfer the mixture into a bowl and roll into bite size balls using palm of your hands.
Roll the balls in some extra strawberry powder.
Transfer to an airtight container and place into a fridge for about an hour to firm up.
Store in a fridge for up to a week.
Enjoy!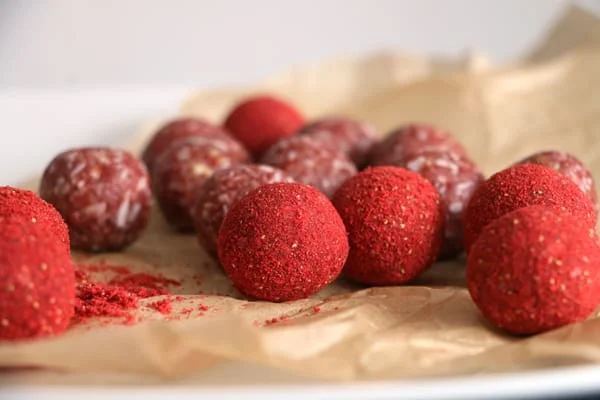 Similar Posts: