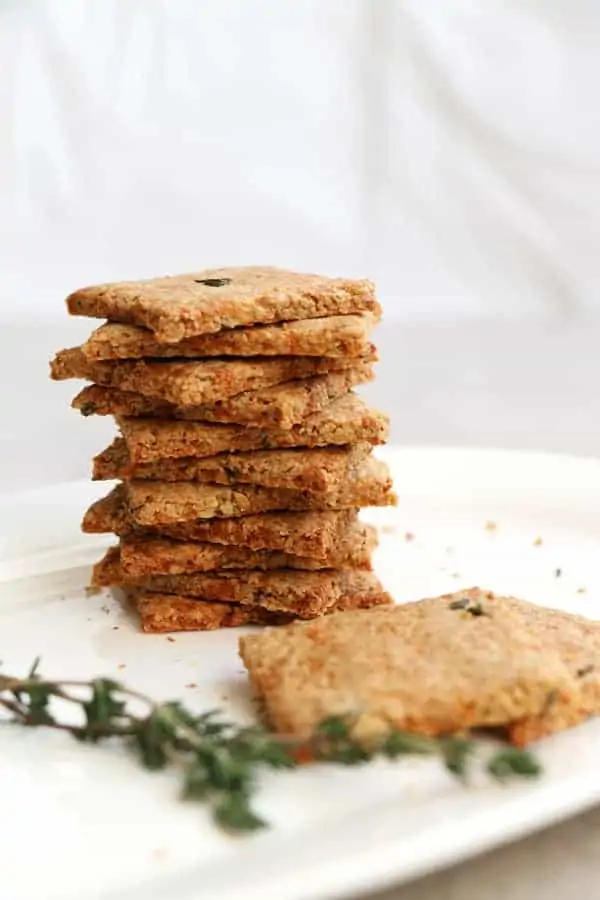 Today I'm reposting one of my most favourite recipes on my blog – Parsnip and Thyme Grain Free Crackers. This was my very first post on my blog, I've slightly updated the recipe and refreshed the pictures as it's just such a great recipe that I believe deserves more limelight. Plus it's always good to have some great crackers around the house. They are made with a blend of sunflower seeds, hazelnuts, flaxseed, grated parsnips and fresh thyme. There's no fat needed in the recipe, the parsnips bind everything beautifully together and they are everything crackers out to be.
They are simple enough to make, you will need food processor or high speed blender to ground the sunflower seeds and hazelnuts. If you're making fresh flaxseed, blend it separately. Then grate the parsnips and gently mix everything together just until it comes together into a dough. Roll it out between two sheets of baking paper, this part is a little fiddly, so have patience and try to roll it into a rectangle shape. Keep an eye on them while in the oven as they will bake unevenly. Enjoy and eat with anything:)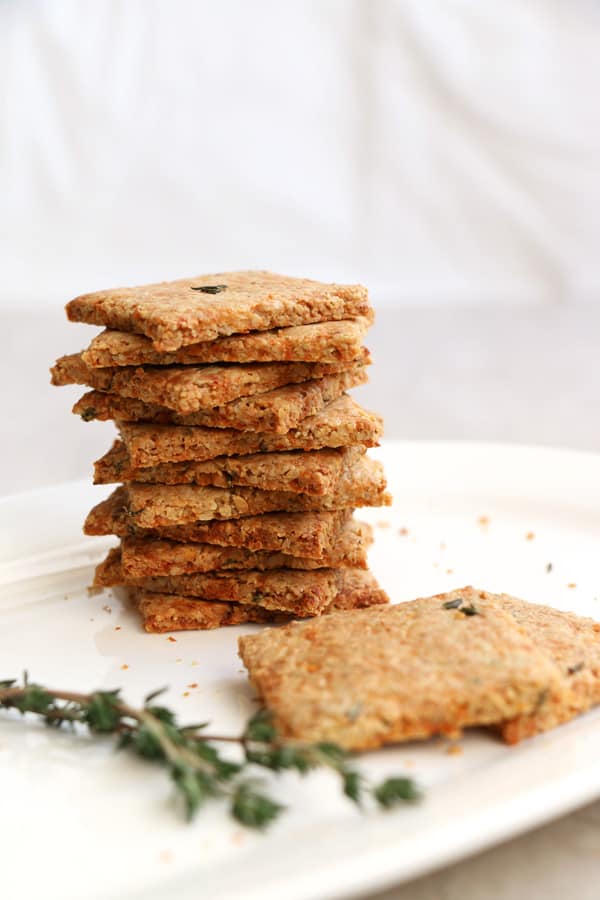 Yield: 30
Parsnip and thyme grain free crackers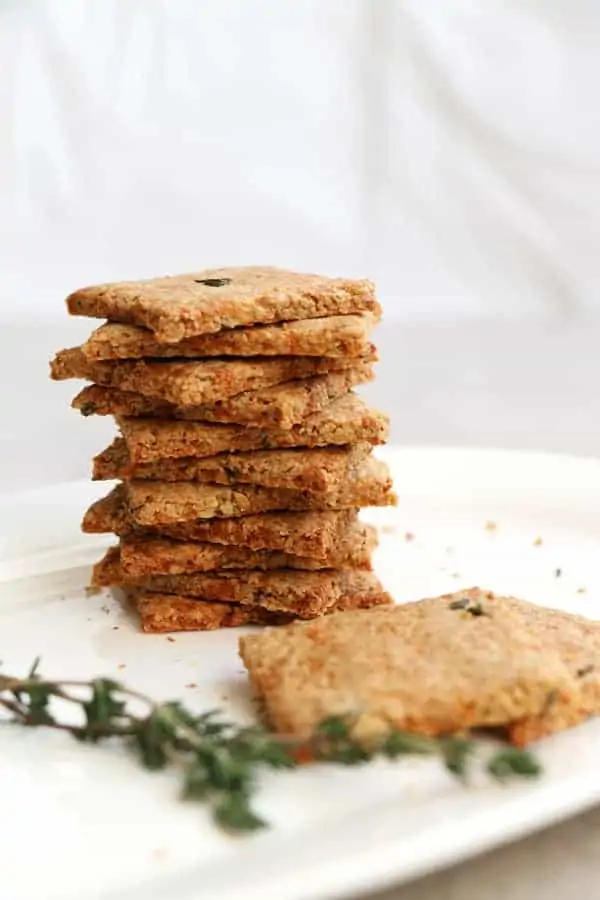 Ingredients
80g parsnips, peeled and grated (1/2 cup)
1tsp lemon juice
1 tbsp fresh thyme
120g sunflower seeds (1 cup)
60g hazelnuts (1/2 cup)
30g flaxseed (1/4 cup)
1/4 tsp sea salt
Instructions
Preheat your oven to 200°C (180°C fan)
Peel and grate parsnips, squeeze lemon juice over, add thyme and set aside.
Place the sunflower seeds and hazelnuts into a food processor or high speed blender and process until blended into a fine crumb.
Scrape into a bowl, add the flaxseed and sea salt and whisk until combined.
Add the parsnip mixture and using your hands mix until it just comes together into a dough.
Roll the dough into a rectangle shape between two sheets of baking paper until about 3mm thickness. This part is a bit fiddly, so have patience with it.
Cut the dough into small squares and transfer with the bottom baking paper onto a tray.
Bake for about 12 min.
After 12 min check them, the ones on the edges should be ready by now, so snap them off. If you like you can separate the rest of the crackers at this point to bake more evenly and return them to the oven. Check every couple of minutes, it shouldn't take more than 5-10 minutes for the rest to be ready.
Once ready leave to cool down.
Store in a fridge in an airtight container for up to a week.
Enjoy!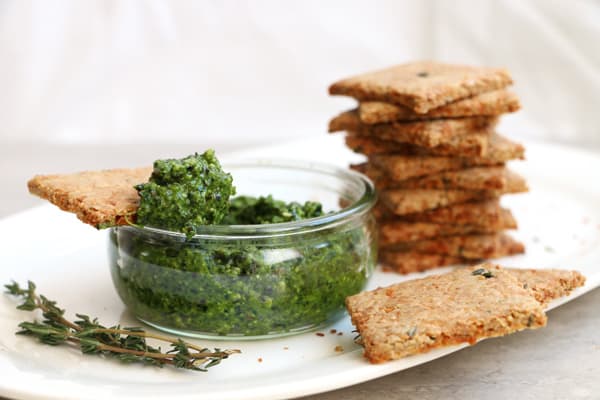 Similar Posts: