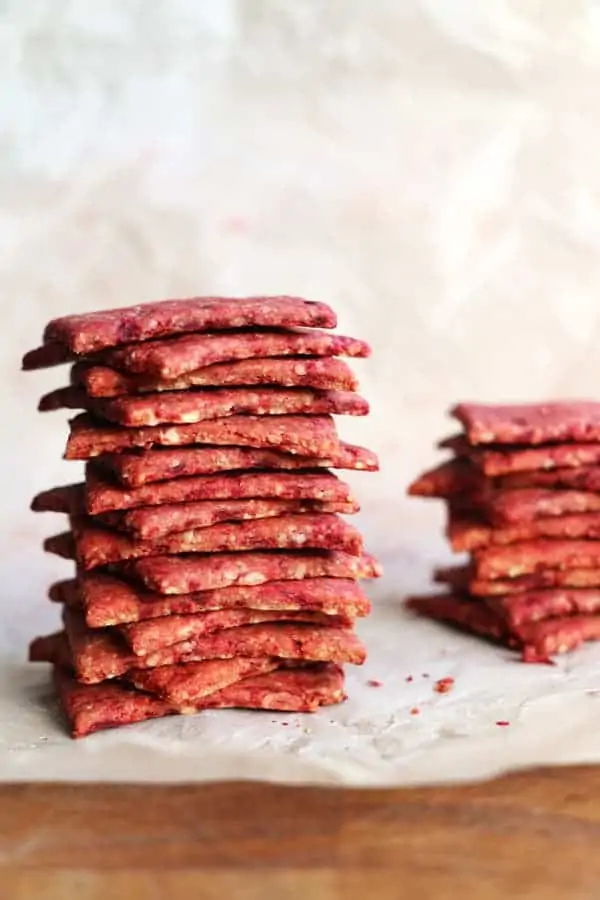 Hope all of you have had wonderful Christmas! I've spent mine with my family and friends on Kent's coast. It was lovely being out of London, breathing some fresh sea air and just taking it easy. I certainly needed a little break after the busy time leading up to Christmas and I feel quite refreshed and ready for the New Year. New Year's Eve is in couple of days and so I've played around with new cracker recipe today that would be great for party food table. I've come up with these Beetroot and Buckwheat Crackers that I have to say are pretty scrumptious.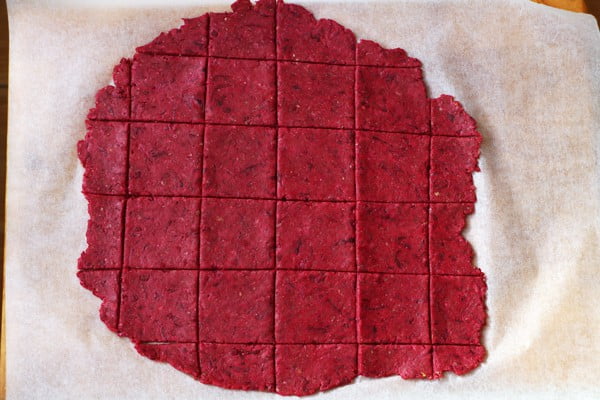 It's a fairly simple and quick recipe with grated beetroot, buckwheat flour, sunflower seeds, flaxseed and cumin. To make the dry mix blend the sunflower seeds into flour like consistency and then mix with buckwheat flour and flaxseed. Then add finely grated beetroot, olive oil and a little water to make it into a dough. The dough should be fairly smooth, not sticky so you can easily roll it out on a piece of baking paper. Buckwheat tend to absorb more liquid so the dough will dry a little bit more after mixed. The baking time may vary depending on the oven and thickness of the crackers, but it should be about 20 minutes. I've rolled mine into about 3mm thickness, but you could go even thinner if you like, the dough is fairly easy to work with.
Yield: 35 crackers
Beetroot and Buckwheat Crackers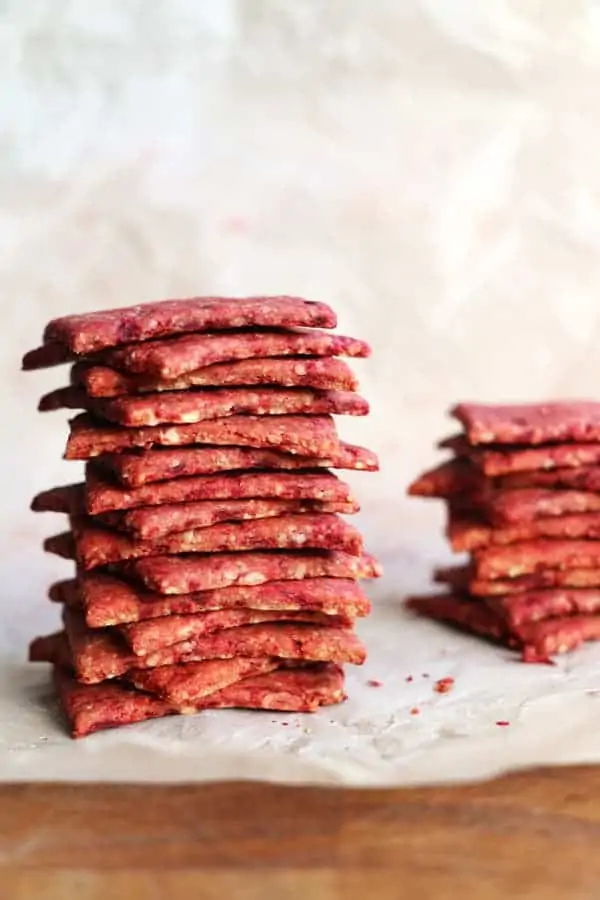 Ingredients
90g beetroot, peeled and finely grated (1 cup)
1tsp lemon juice
60g sunflower seeds (1/2 cup)
140g buckwheat flour (1 cup)
2tbsp flaxseed
1/2tsp sea salt
1tsp cumin
2tbsp olive oil
3tbsp water
Instructions
Preheat your oven to 200°C (180°C fan)
Peel and finely grate beetroot, squeeze lemon juice over and set aside.
Place the sunflower seeds into a food processor or high speed blender and process until blended into a flour like consistency.
In a large bowl whisk together blended sunflower seeds, buckwheat flour, flaxseed, sea salt and cumin until combined. Mix in the grated beetroot with lemon juice.
In a small bowl whisk olive oil with water and add to the mix bit by bit until the mixture comes together into a dough. Use your hands to make into a smooth dough, you might don't need all the water or need a little extra. It should be smooth, not sticky.
Separate the dough into 2 balls.
Roll each of the dough into a rectangle shape on top of one sheet of baking paper until about 3mm thickness.
Cut the dough into squares and transfer with the baking paper onto a baking tray.
Bake for about 15 min.
After 15 min check them, the ones on the edges should be ready by now, so snap them off. You can separate the rest of the crackers to bake more evenly and return to the oven.
Bake for another 5-10 minutes until ready. They will lighten in colour once ready and feel crispy, but don't let them brown.
Leave to cool down and enjoy!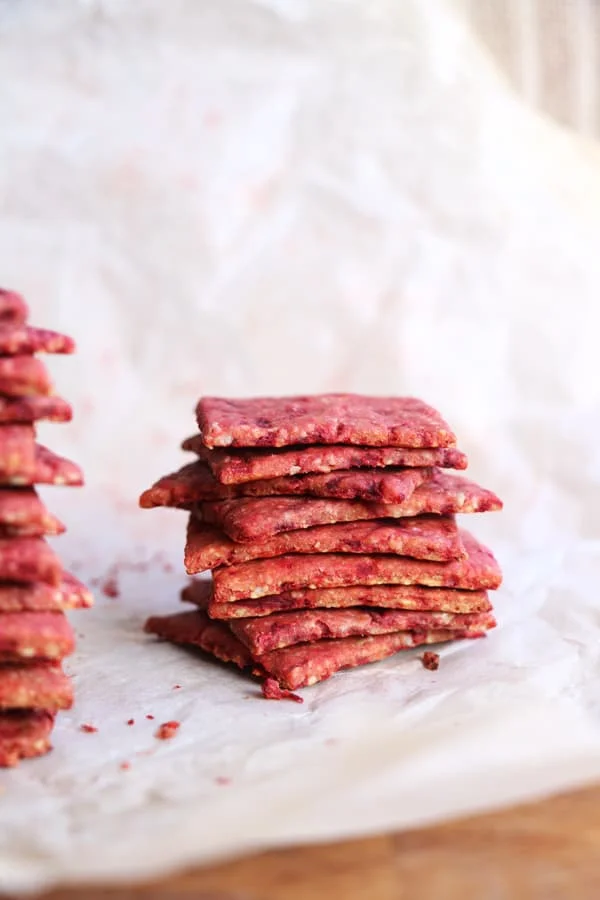 Similar Posts: