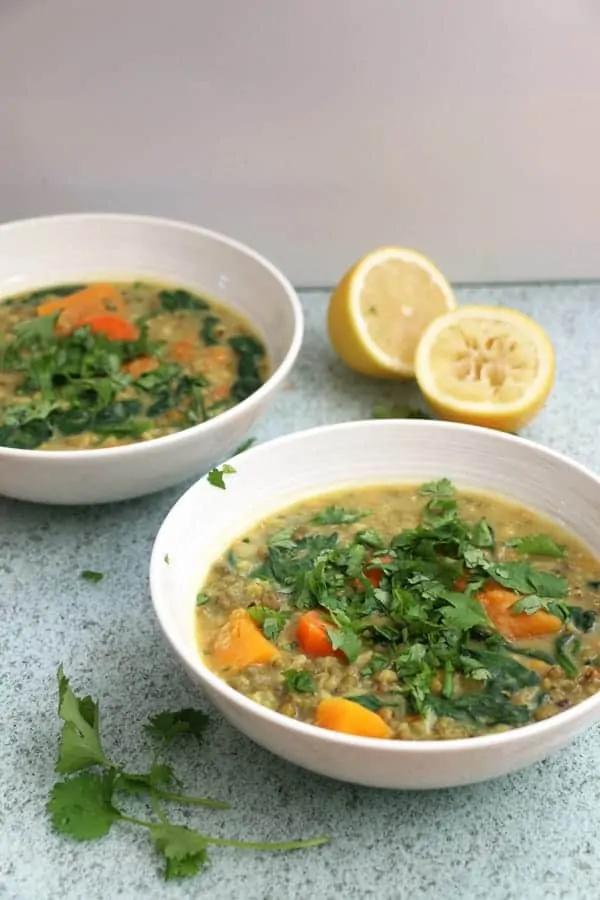 Last week I've done a 4 day gentle detox and this Mung Bean, Squash and Spinach Soup has been my dinner for 3 days. I absolutely loved it, so I've made it again this week to share the recipe with you. I've followed 4 day food based cleanse from a book called Woman Code by Alisa Vitti. She has included a mung bean minestrone recipe in the book to have during the cleanse, which I have slightly adapted.
It's a lovely warming nutritious bowl of goodness bursting with flavours, perfect for dinner during those cooler days. I'm becoming a big fan of mung beans really, they cook quickly, are very tasty and make a great curry. This recipe makes a large pot and hopefully you'll have plenty of leftovers for couple of days. You can play and add different spices – turmeric, cumin or coriander to your taste. You can also make it thicker and serve it with rice for a more substantial meal.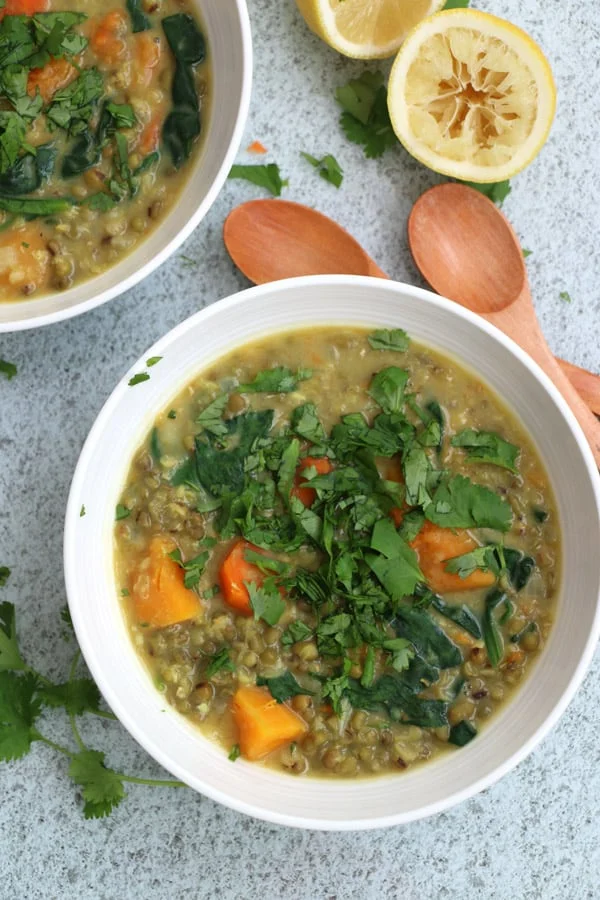 Yield: 4-6 servings
Mung Bean, Squash and Spinach Soup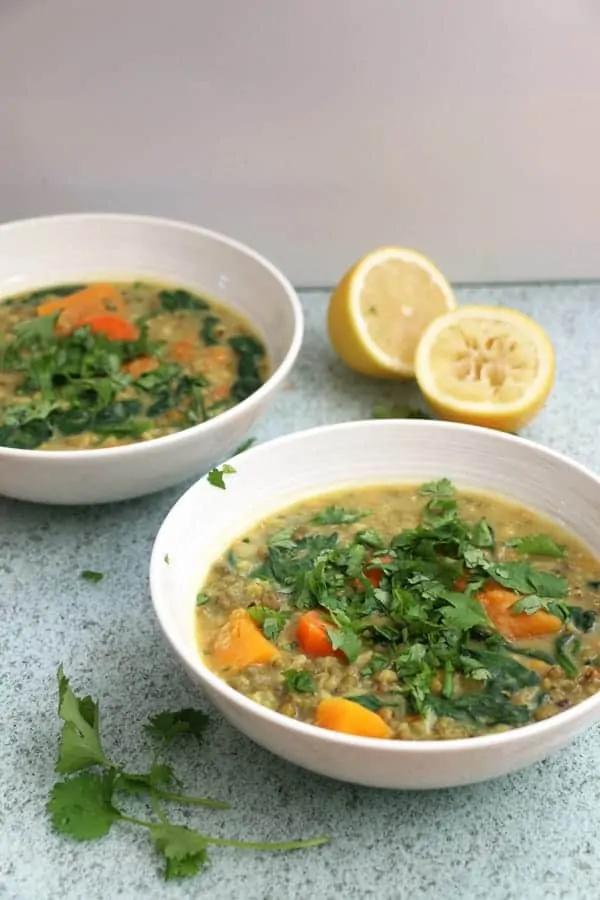 Ingredients
250g mung beans (1 1/2 cups), soaked overnight
2tbsp olive or coconut oil
1 onion, chopped
2 garlic cloves, finely chopped
1tbsp finely chopped ginger
1tbsp finely chopped turmeric
2 carrots, chopped
1 small squash, peeled and chopped
100g spinach, about 3 handfull
sea salt & pepper
1/2 lemon or lime
bunch of fresh coriander
Instructions
Place mung beans in to a pot, cover with plenty of water, splash of apple cider vinegar and leave to soak overnight.
When ready to cook, rinse with plenty of water, add 1,25l (5 cups) of water, bring to a boil and leave to simmer for 15min.
In a pan fry chopped onions with oil for 5 minutes until translucent.
Add garlic, ginger and turmeric and fry for another 5 min.
Chop carrots and squash and once the mung beans boiled for 15min add to the pot together with fried onion mixture and another 1-2 cups of water if needed.
Simmer for further 20-30 min until everything is well cooked through.
Turn off the heat and stir in spinach.
Season with salt and pepper and juice of half a lemon.
Serve with a generous amount of chopped fresh coriander.
Enjoy!
Notes
You can make it thinner or thicker to suit your taste. It will thicken once cooled.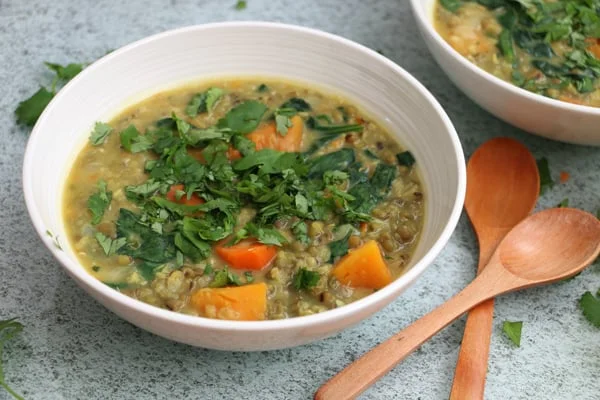 Similar Posts: