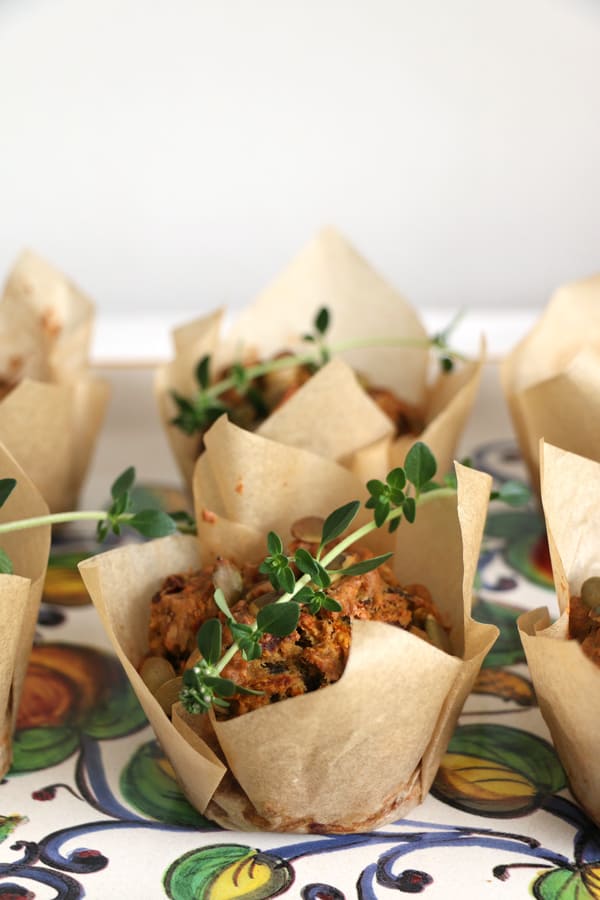 For a while I've wanted to make some great tasting savory muffins and I think I've just done it. Happy:) I absolutely love the flavor of these Beetroot, Carrot and Thyme Savory Muffins that gets developed in the oven. I've added some red onion to the mix and that brings it together in such a lovely way. They are so to my taste, I just love beetroot.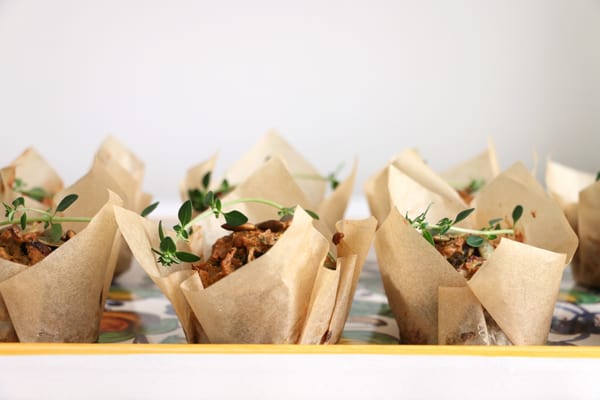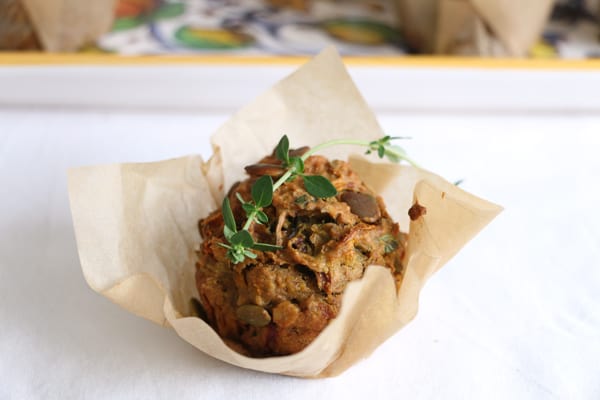 I've made these muffins twice over the last couple of days to refine the recipe and have eaten way too many of them, that's how good they are. You could eat these for a quick lunch with some salad, light dinner to accompany a soup or for breakfast.
As I've made two batches, I've put some to freezer to save some for quick snacks during the week. When making these, the dough should be fairly thick, do adjust the coconut milk as needed. The dough is also very pretty, the beetroot colors it into a beautiful pink color. Very girly recipe.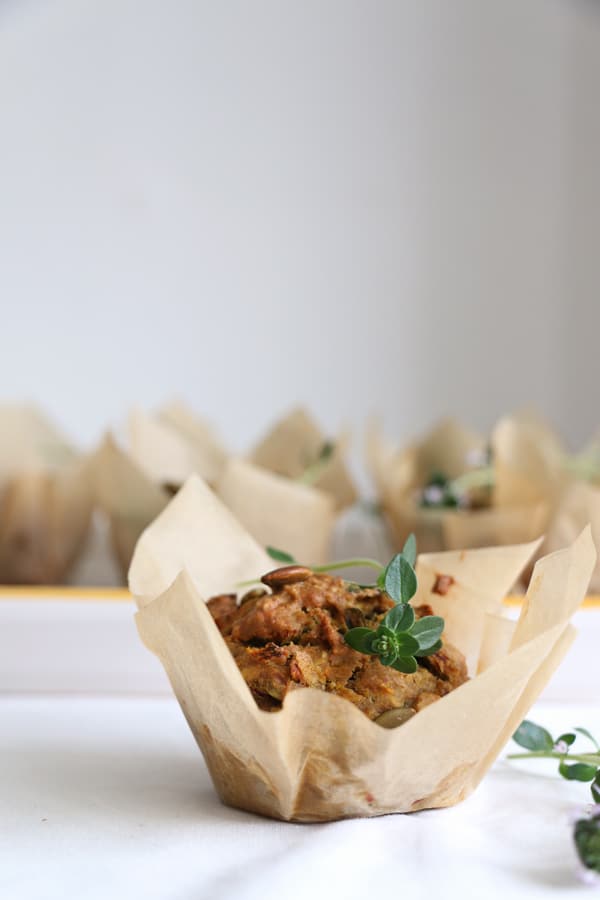 Yield: 12 muffins
Beetroot, Carrot and Thyme Savory Muffins (vegan)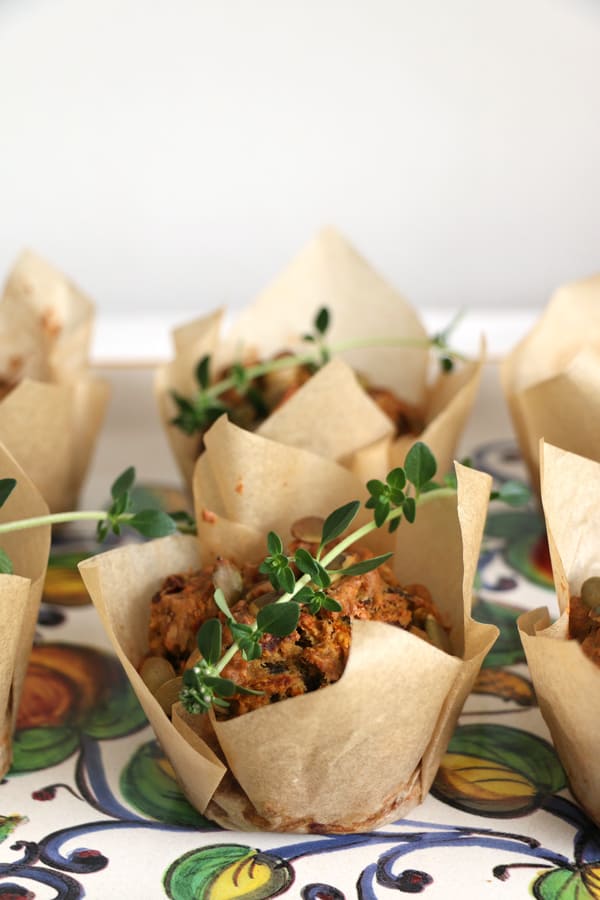 Ingredients
200g mix of beetroot and carrot, peeled and grated, about 1 medium beetroot and carrot each, (1 1/2 cups)
1tbsp fresh thyme
1/2 red onion, sliced
1tbsp olive oil
220g spelt flour (1 1/2 cups)
1tsp baking powder
1tsp bicarbonate of soda
1tsp salt
50g oats (1/2 cup)
150ml coconut milk (1/2 cup plus 2tbsp)
1tbsp apple cider vinegar
80ml olive oil (1/3 cup)
40g pumpkin seeds (1/4 cup) plus extra to sprinkle on top
Instructions
Preheat the oven to 200°C (180°C fan)
Line 12 hole cupcake tin with cupcake size cases. I have used 5" squares cut from baking paper.
Finely slice red onion and sauté with a bit of olive oil for about 5 minutes. Take off the heat and leave to cool down.
Peel and coarsely grate beetroot and carrot and set aside.
In a large bowl whisk together spelt flour, baking powder, bicarbonate of soda and salt.
Add oats, beetroot, carrot and thyme and mix well together.
In a small bowl whisk together coconut milk, apple cider vinegar and olive oil. Add to the dry mix and stir together until just combined. It should be a thick dough consistency.
Fold in onion and pumpkin seeds.
Spoon the mixture into your prepared cases and sprinkle with extra pumpkin seeds.
Bake for about 40 to 45 min or until a cocktail stick comes out clean.
Remove from the oven once ready, leave to cool down for 15 min before moving onto a wire rack.
Enjoy!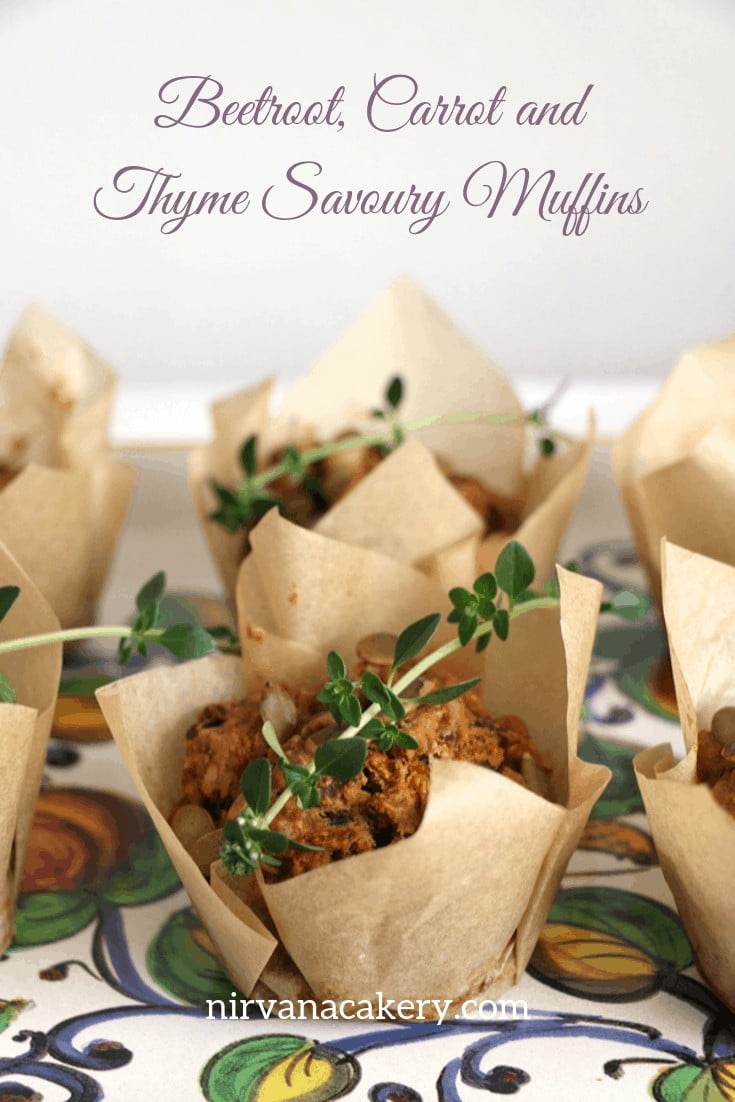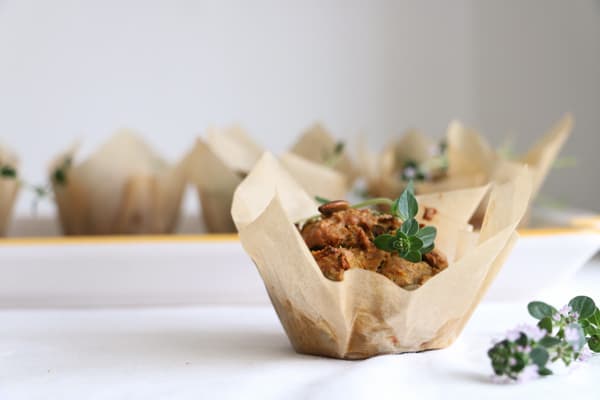 Similar Posts: