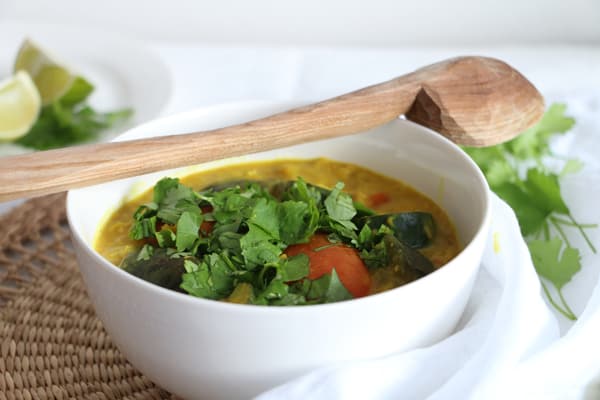 So excited to share this recipe for this Aubergine, Courgette and Lentil Curry with you today, it's just amazing! Just what we need as the autumn approaches, warm and cozy bowls of goodness. This curry is bursting with nutrition from all the vegetables, spices and herbs and if you enjoy the taste as much as me, you will want to make it over and over again.
I have adapted this recipe from The Art of Eating Well by Hemsley Hemsley, only have changed few things to suit my needs and my style of cooking. It's a simple recipe, all of the ingredients cook quickly and it will only take at most an hour to be ready.
You could even add few leafy greens towards the end if you'd like to make it even more healthy. Serve the curry on it's own with lots of fresh coriander and lime or with your favourite grain or bread.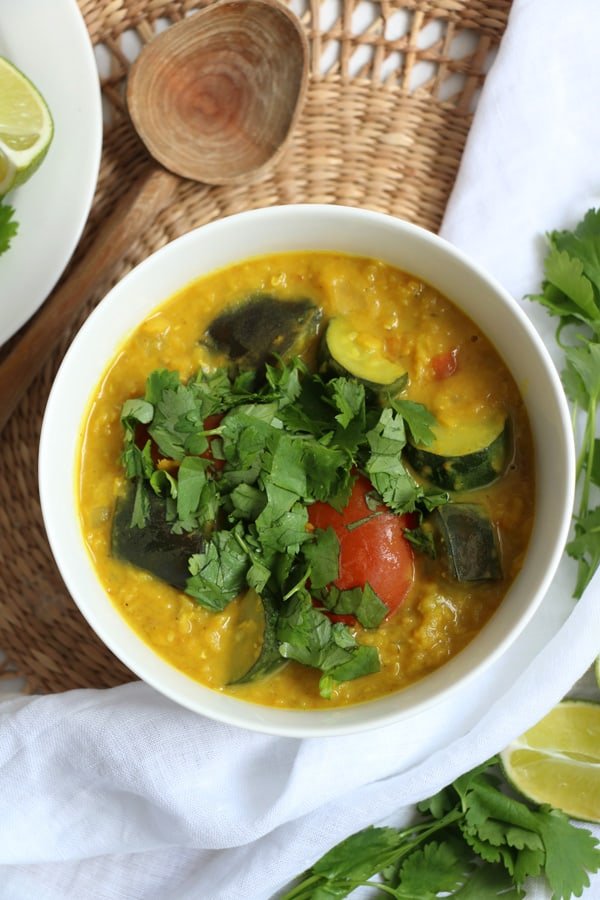 Yield: 4-6 servings
Aubergine, Courgette and Lentil Curry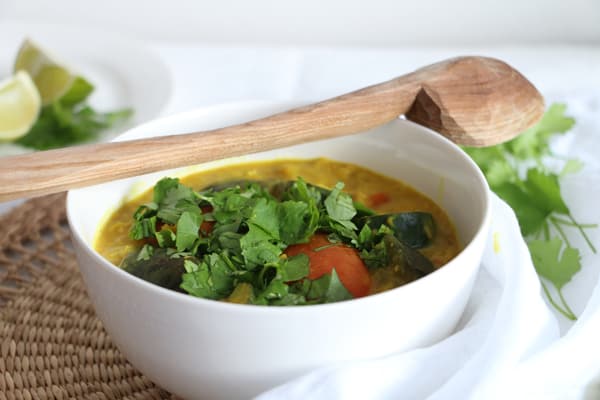 Ingredients
2tbsp coconut oil
2 onions, chopped
4 garlic cloves, finely chopped
1tbsp finely chopped ginger
1tbsp finely chopped turmeric (optional)
2tsp curry powder
2tsp turmeric powder
250g red split lentils (1 1/2 cups)
1 can full fat coconut milk
1 aubergine, chopped
2 courgettes, chopped
4 tomatoes, quartered
sea salt & pepper
bunch of fresh coriander
1 lime
Instructions
In a large pot fry chopped onions with coconut oil for 5 minutes until translucent.
Add garlic, ginger and turmeric and fry for another 3-5 min.
Add curry and turmeric powders and cook with the spices for another minute.
Add 1 can of coconut milk, 1 can of water and thoroughly washed lentils.
Bring to a boil and leave to cook for 5 minutes.
After 5 minutes add chopped aubergine and leave to cook for 10 minutes adding more water if necessary.
After 10 minutes add chopped courgettes and quartered tomatoes and leave to cook for final 10-15 minutes until all the vegetables are cooked through.
Finally season with salt and pepper.
Serve with generous amount of chopped fresh coriander and lime wedges.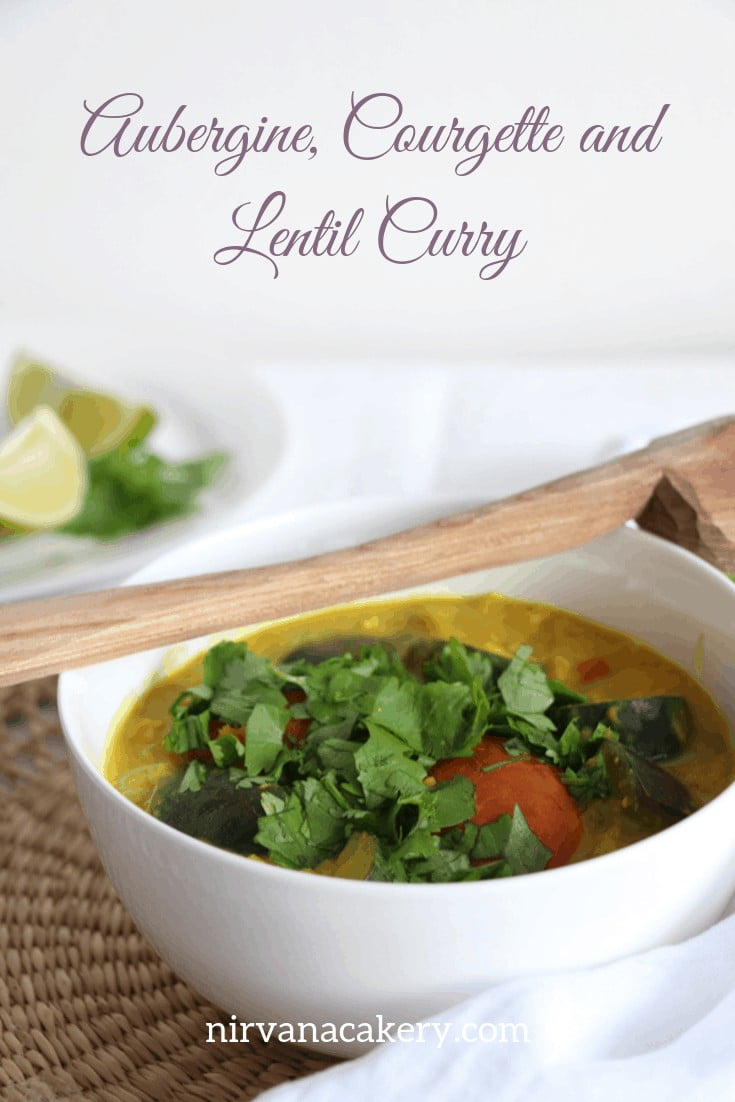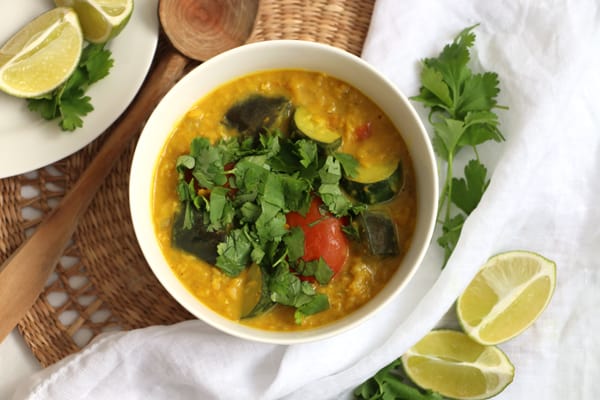 Similar Posts: