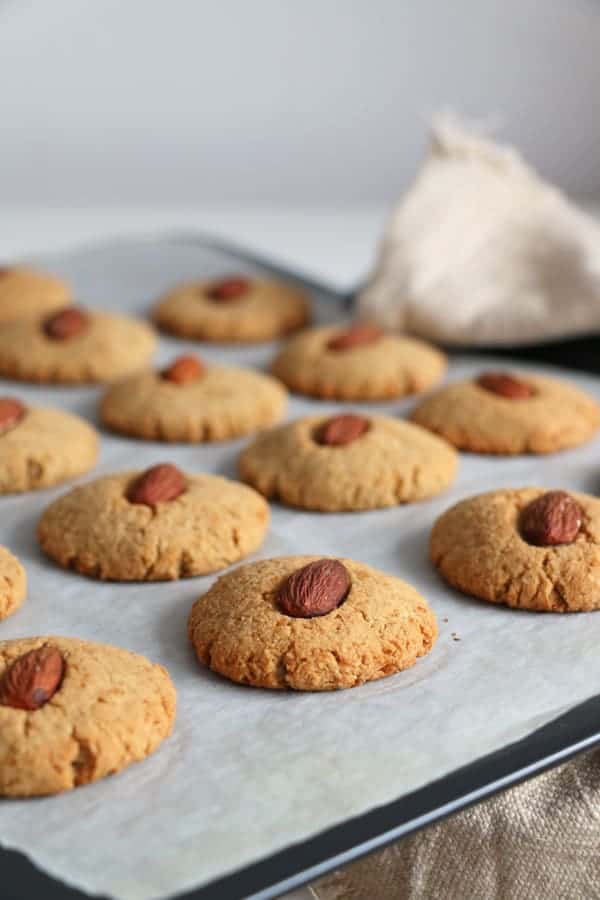 These chickpea and almond cookies are inspired by something my mother in law has made for us when visiting this summer. She's made these incredibly tasty fried pastry parcels with chickpea and almond paste, absolutely delicious. A recipe I absolutely have to recreate a healthier version off in the future, but for now I've got these lovely cookies for you.
They are high in protein and perfect for a quick slightly indulgent snack. Chickpeas and ground almonds work so beautifully together and create such a lovely flavour in these cookies. I've kept the recipe fairly simple with just a few ingredients, you can use food processor or just hand blender to blend the chickpeas with the rest of the ingredients and then stir in the ground almonds by hand. You will have a smooth dough to make into cookies. They do need a little more baking than more traditional cookies as they have a lot more moisture from the chickpeas, but the result are truly scrumptious healthy cookies.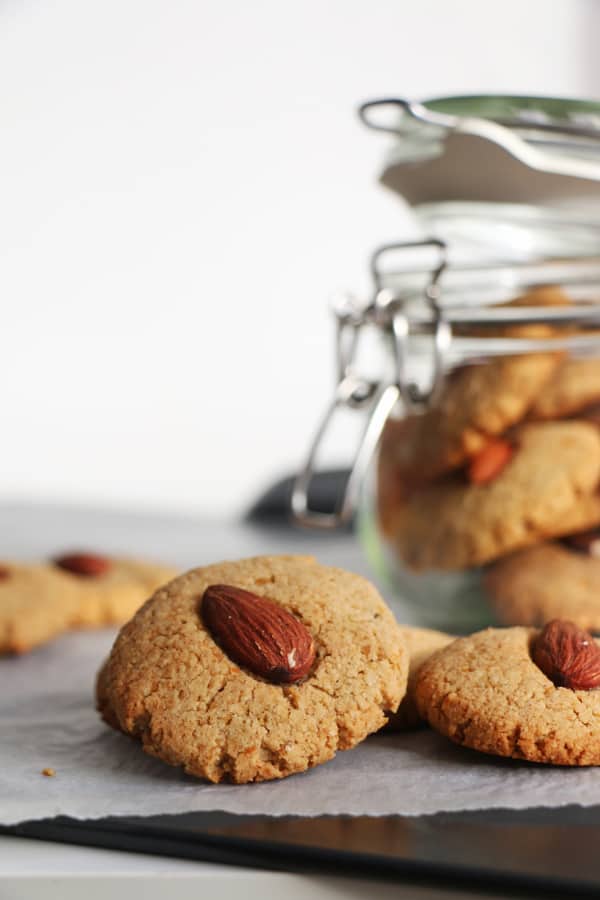 Yield: 20 cookies
Chickpea and Almond Cookies (gluten-free & vegan)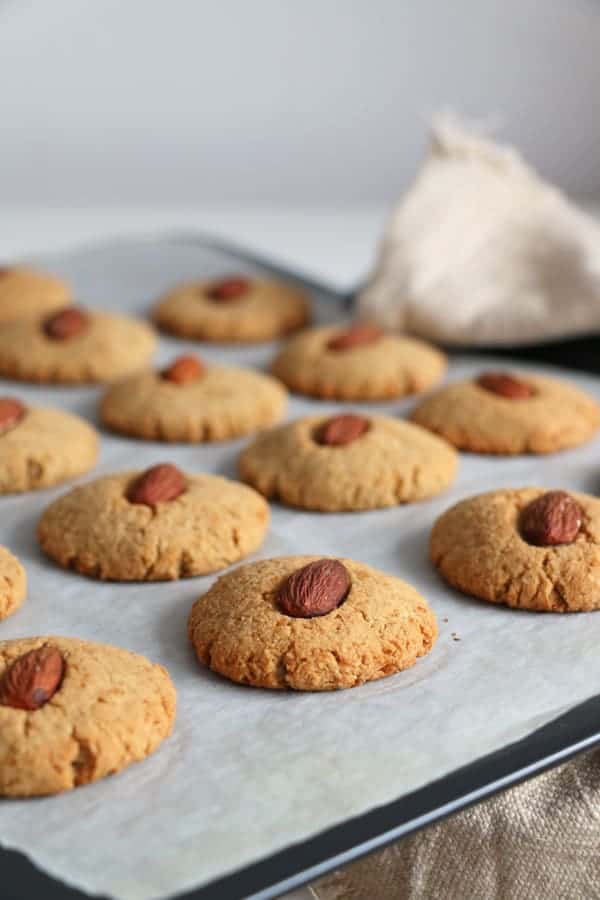 Ingredients
1 can chickpeas (1 1/2 cups)
4tbsp maple syrup
2tbsp coconut oil
1tsp cinnamon
pinch of bicarbonate of soda
pinch of sea salt
1/2 lemon, zest
100g ground almonds (1 cup)
20 whole almonds
Instructions
Preheat the oven to 200°C (180°C fan)
Line a baking sheet with baking paper.
Drain the chickpeas well.
Place chickpeas, maple syrup, coconut oil, cinnamon, bicarbonate of soda, sea salt and lemon zest into food processor and blend until combined into a smooth paste. You can use hand blender as well.
Stir in ground almonds to form a smooth dough.
With a hand form small balls, about table spoon full with a mixture and place onto lined baking sheet. Flatten gently with palm of your hand.
Press whole almond onto the top of each cookie.
Bake for about 25 minutes or until light golden brown.
Enjoy!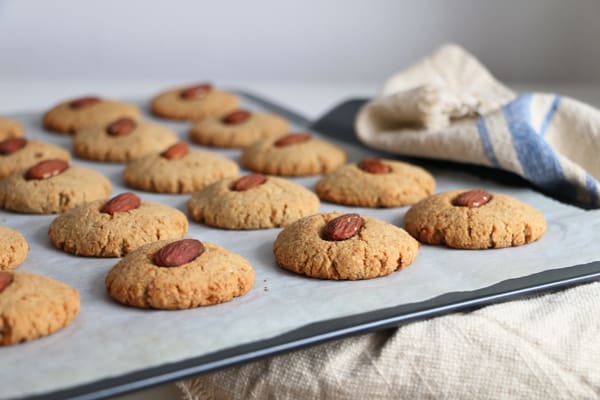 Similar Posts: