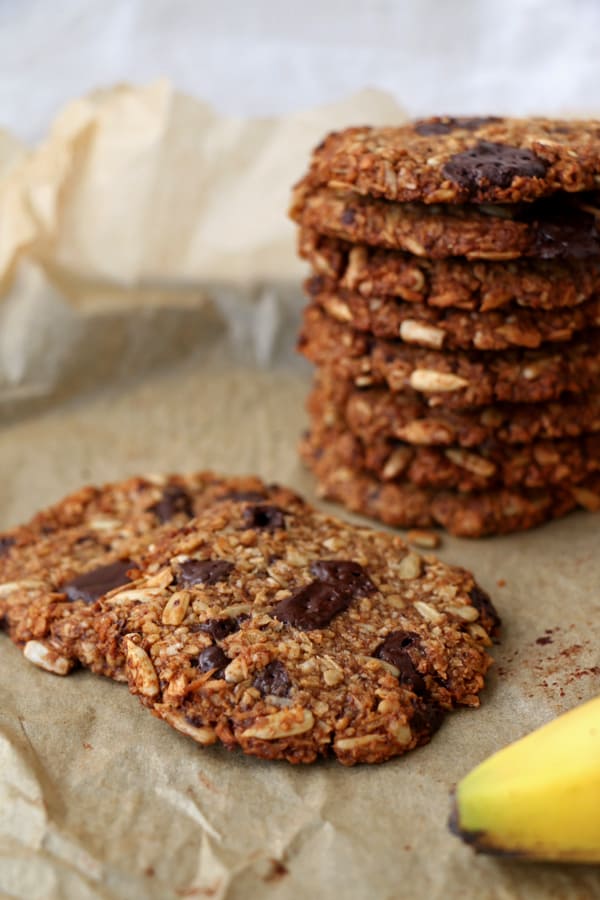 My son has a really sweet tooth and I'm always experimenting with healthy cookie recipes. With these Healthy Banana, Walnut and Oat Cookies I wanted to make them really nutritiously dense and packed with vitamins and minerals, but still be a really tasty biscuit.
I added some molasses sugar as I find it's the sugar and fat that makes that nice satisfying crunch in a biscuit. As much as I'm trying to avoid too much sugar, especially the refined type, I believe that there is a space and necessity for sweetness in our lives. I always choose unrefined sugar varieties in my recipes and always cut the amount to a bare minimum to make the recipes taste great and worth it.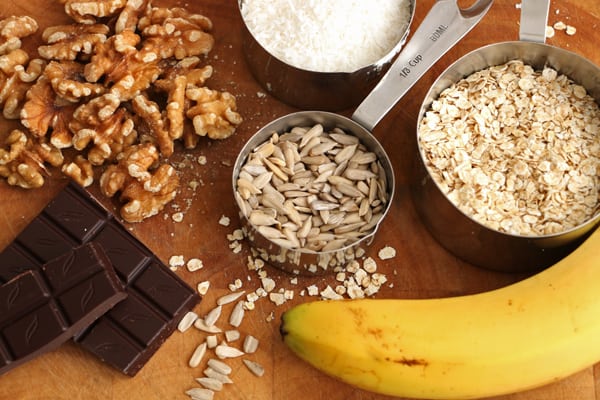 With these Anzac style biscuits I am really exploring how much goodness I can pack in and still make it taste great and appeal to the kids. They were a massive hit with my son and my husband and let me tell you these two are fussy ones!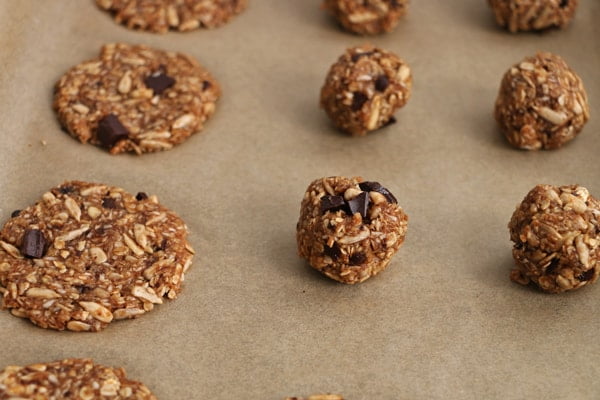 So I might say these are kids approved cookies! The dark chocolate pieces are really there just for me. So give these a try and do let me know how you like them.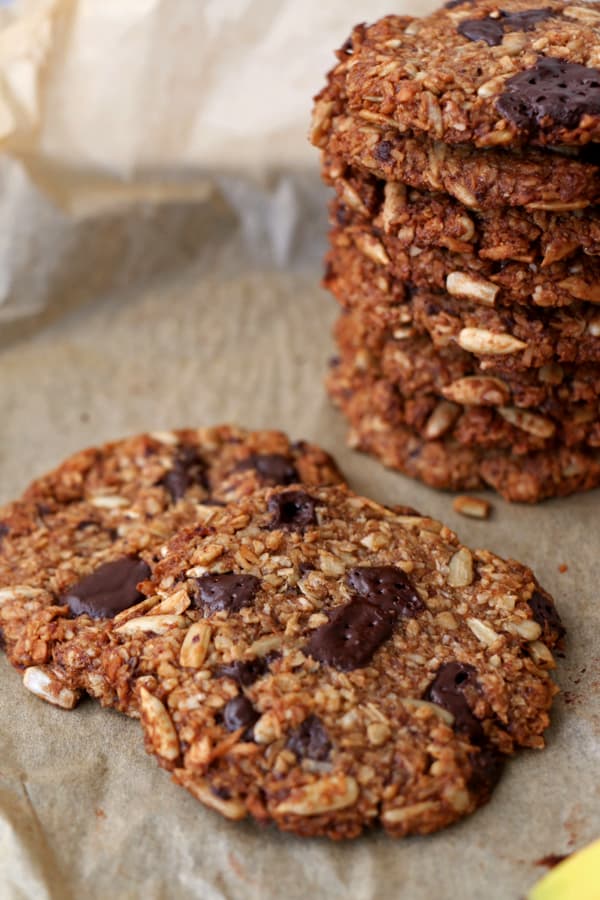 Yield: 24
Healthy banana, walnut and oat cookies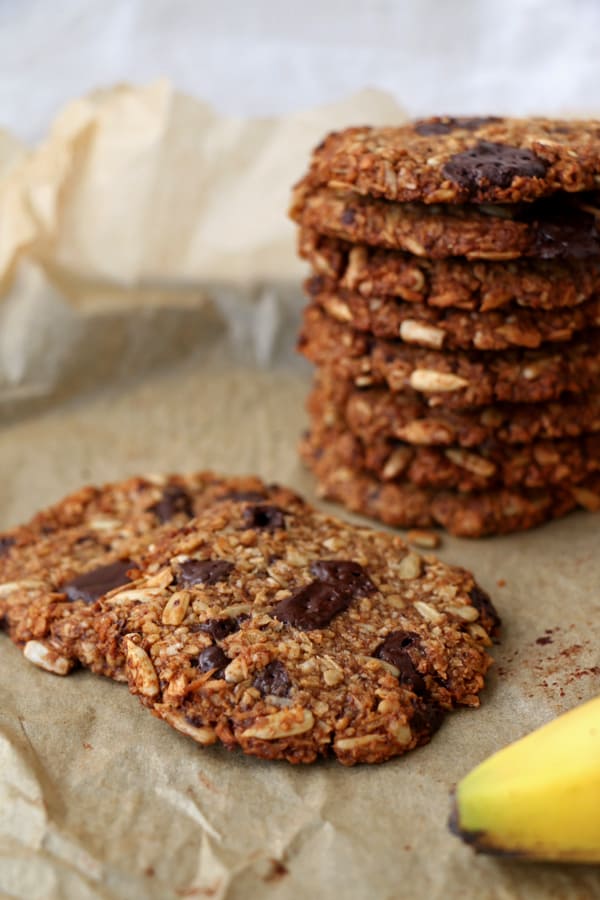 Ingredients
100g ground walnuts (1 cup)
75g desiccated coconut (1 cup)
55g molasses sugar (1/3 cup)
90g oats (1 cup)
80g sunflower seeds (1/2 cup)
1 tsp cinnamon
pinch of sea salt
pinch of bicarbonate of soda
1 medium banana, mashed
3 tbsp coconut oil, melted
1tsp vanilla
50g dark chocolate, chopped
Instructions
Preheat the oven to 180°C (160°C fan)
Line 2 baking sheets with baking paper.
Ground the walnuts if you haven't done so already and put into a mixing bowl.
Add desiccated coconut, molasses sugar, oats, sunflower seeds, cinnamon, sea salt and bicarbonate of soda and mix all together until well combined. The molasses sugar is often lumpy so you might have to break it down with your hands.
Mash the banana, add the melted coconut oil and vanilla and mix together.
Add the banana mixture to the dry ingredients and mix well.
Finally add the chopped dark chocolate and stir gently in.
Either with a hand or a scoop form small balls with a mixture onto lined baking sheet.
Flatten gently with back of a fork or palm of your hand. I always use my hand as I like them nicely round and quite flat.
Depending on the size you should have about 24 cookies.
Bake for about 12 minutes or until golden brown.
Enjoy!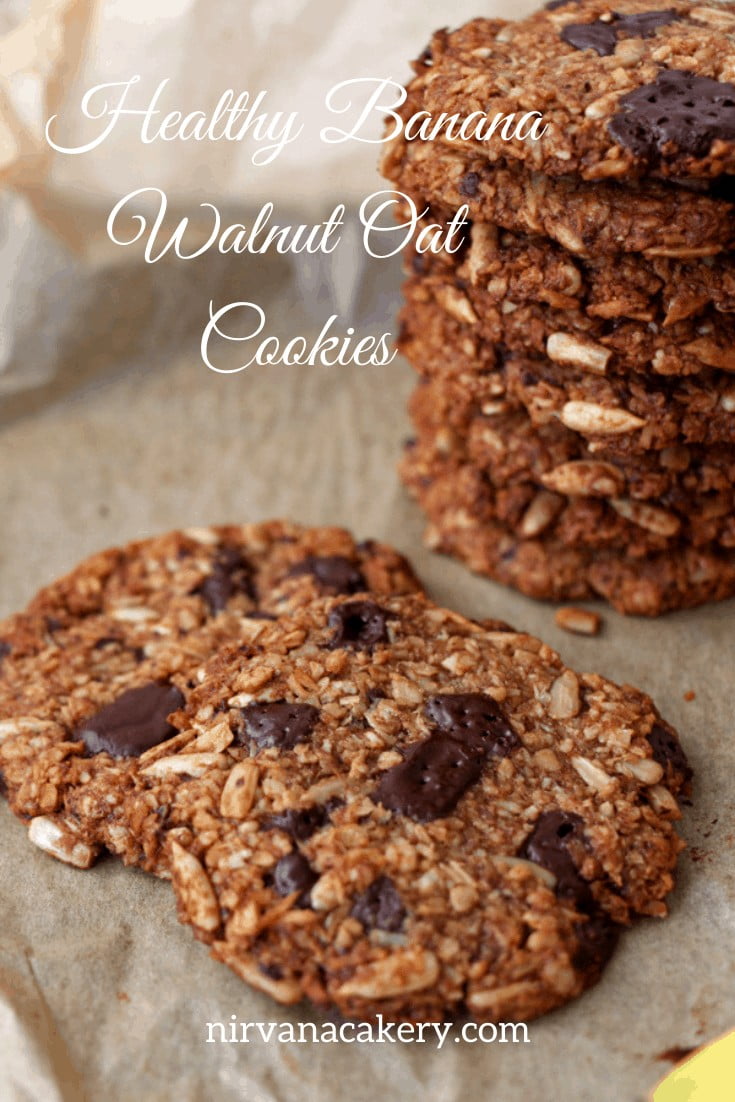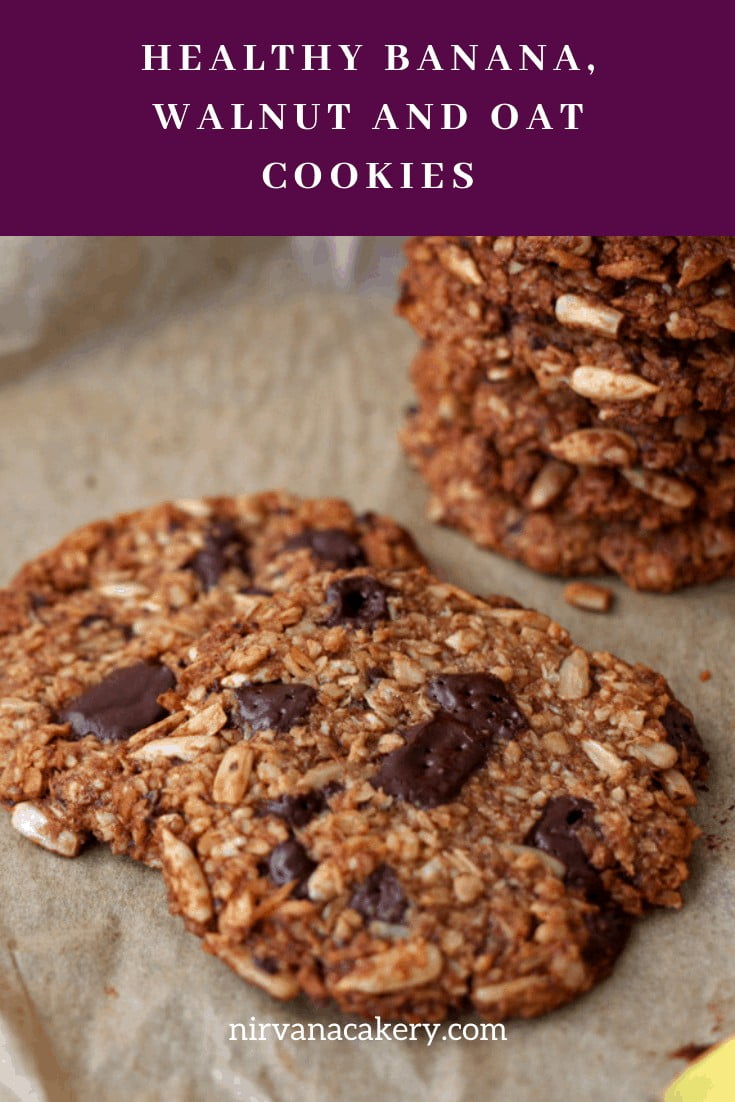 Similar Posts: