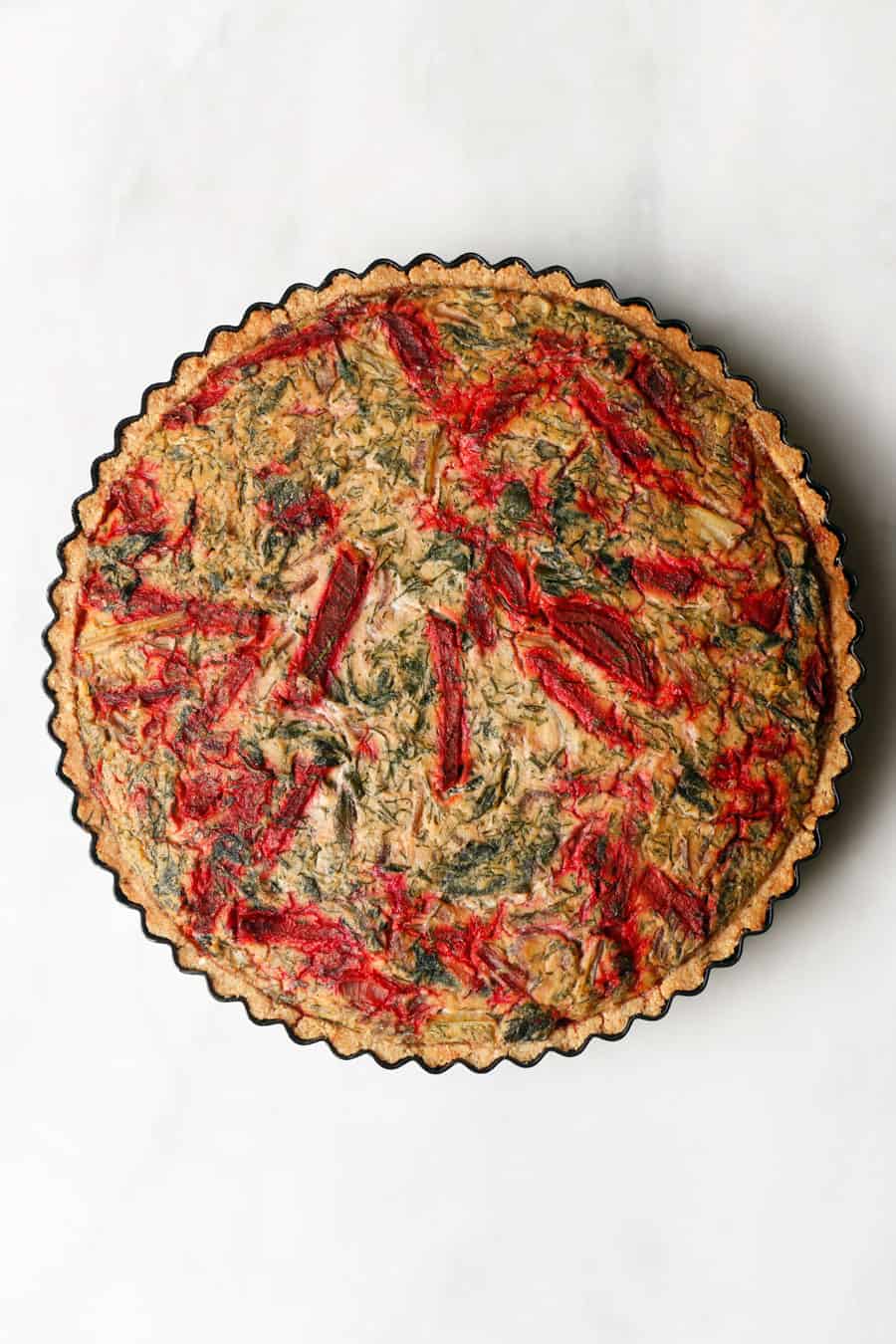 Happy August! Sending lots of love your way.
After a long time, I have a savory recipe for you! This Beetroot Chard Vegan Quiche recipe has been on my mind since January and it finally made it to the blog. I've baked it twice in the last couple of weeks and I loved it.
The flavors in this quiche are beetroot, chard and dill. I don't know if that will be to everyone taste, but it's one of my favourite combinations and I use it really often. I make a curry that I love with these flavors too.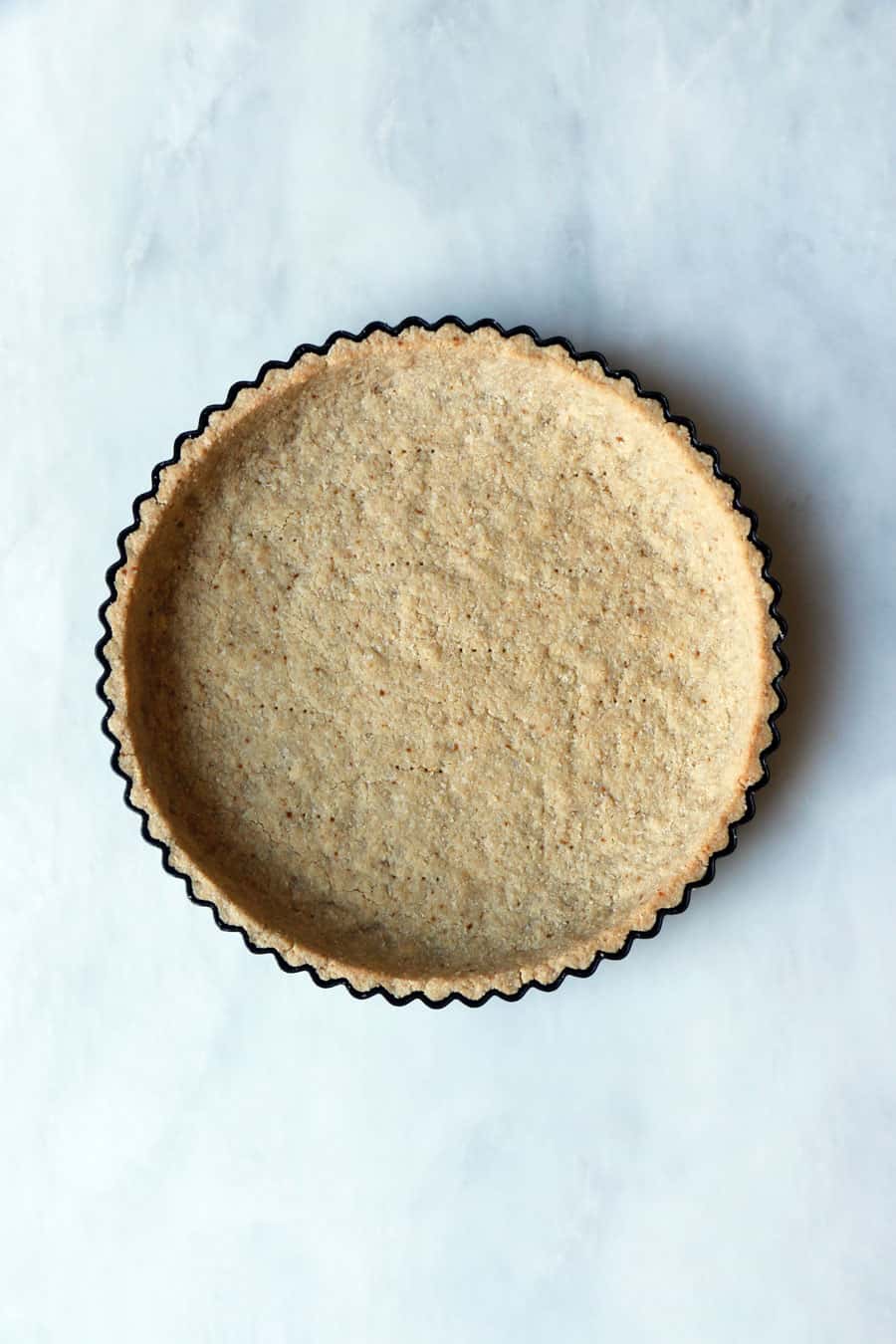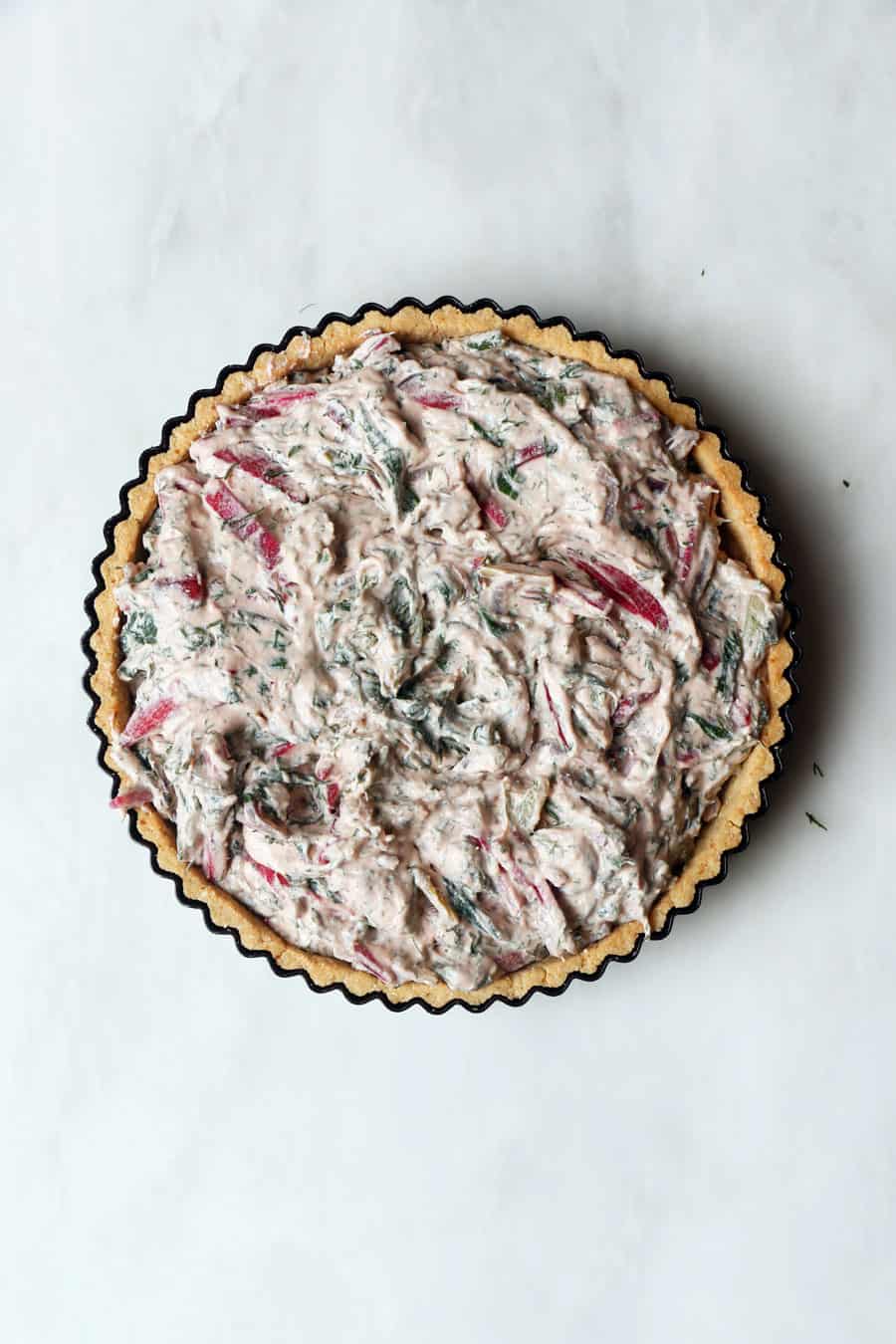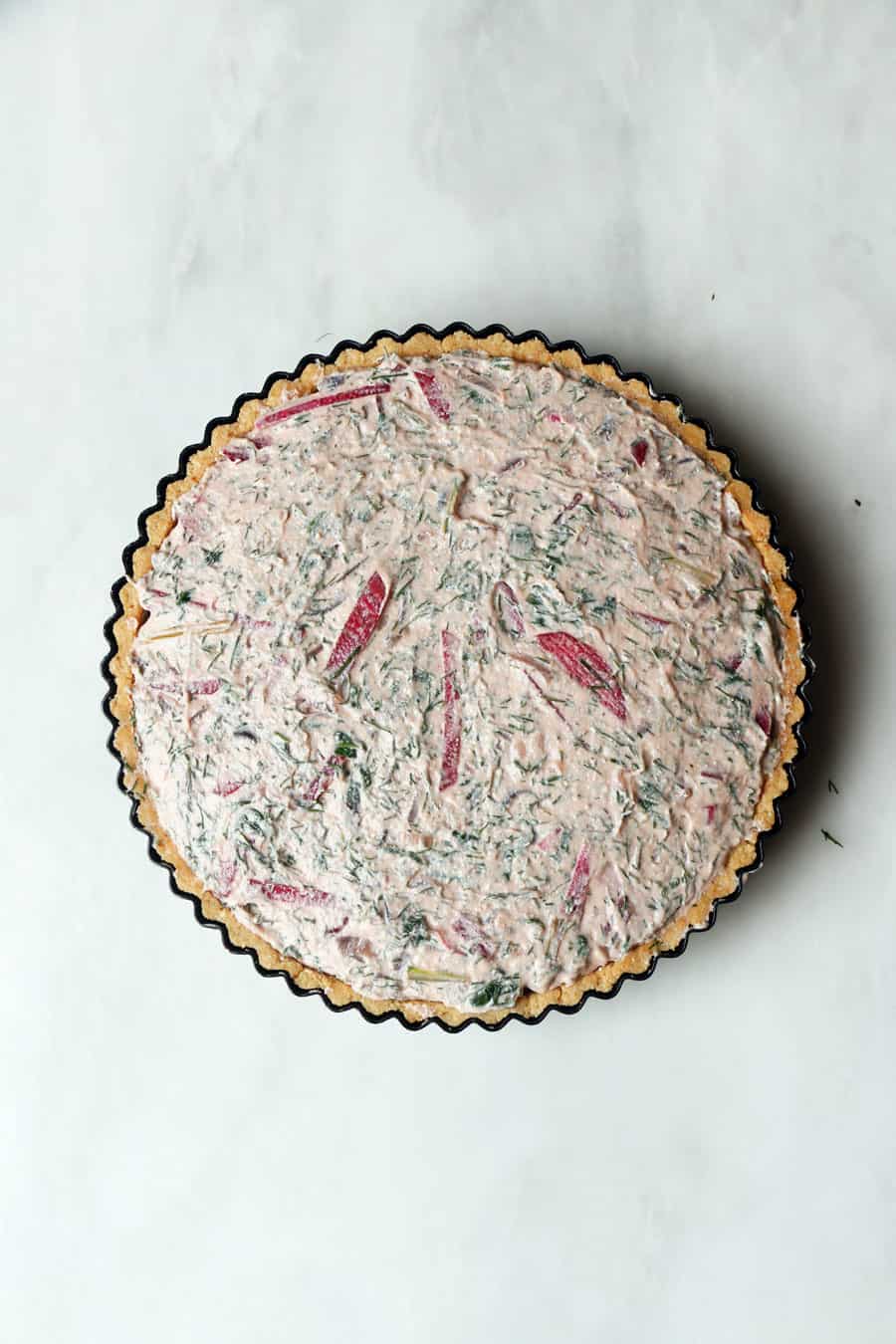 For the crust, I've used a variation from my Apricot Frangipane Tart, I really like the texture and flavor of this crust and I wanted to try it in a savory recipe too.
For the filling, I've opted for a mix of firm tofu, vegan creme fraiche and chickpea flour. I've used 1tbsp of chickpea flour in my mix, for me that was perfect. But if you prefer denser filling then you could add a little extra.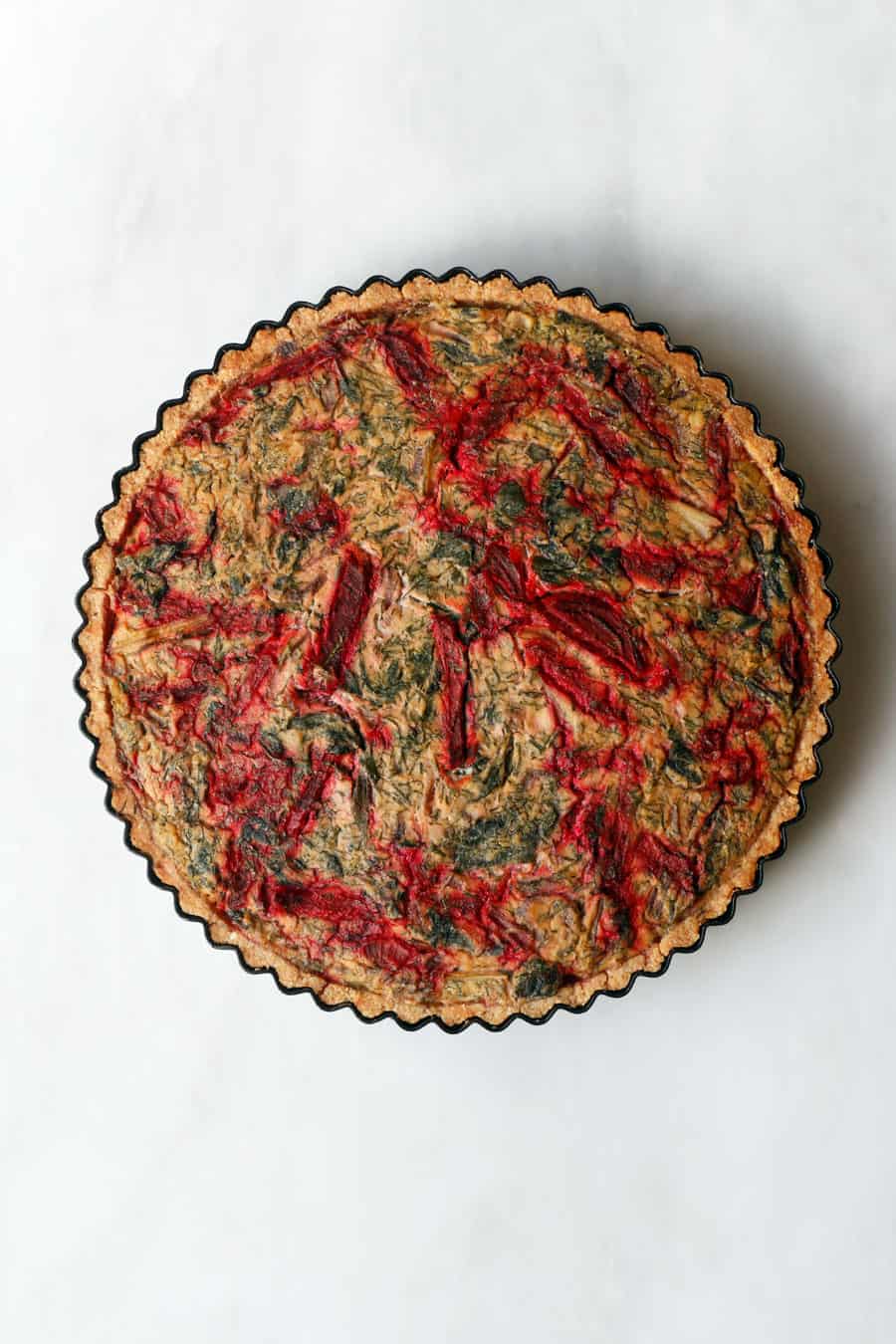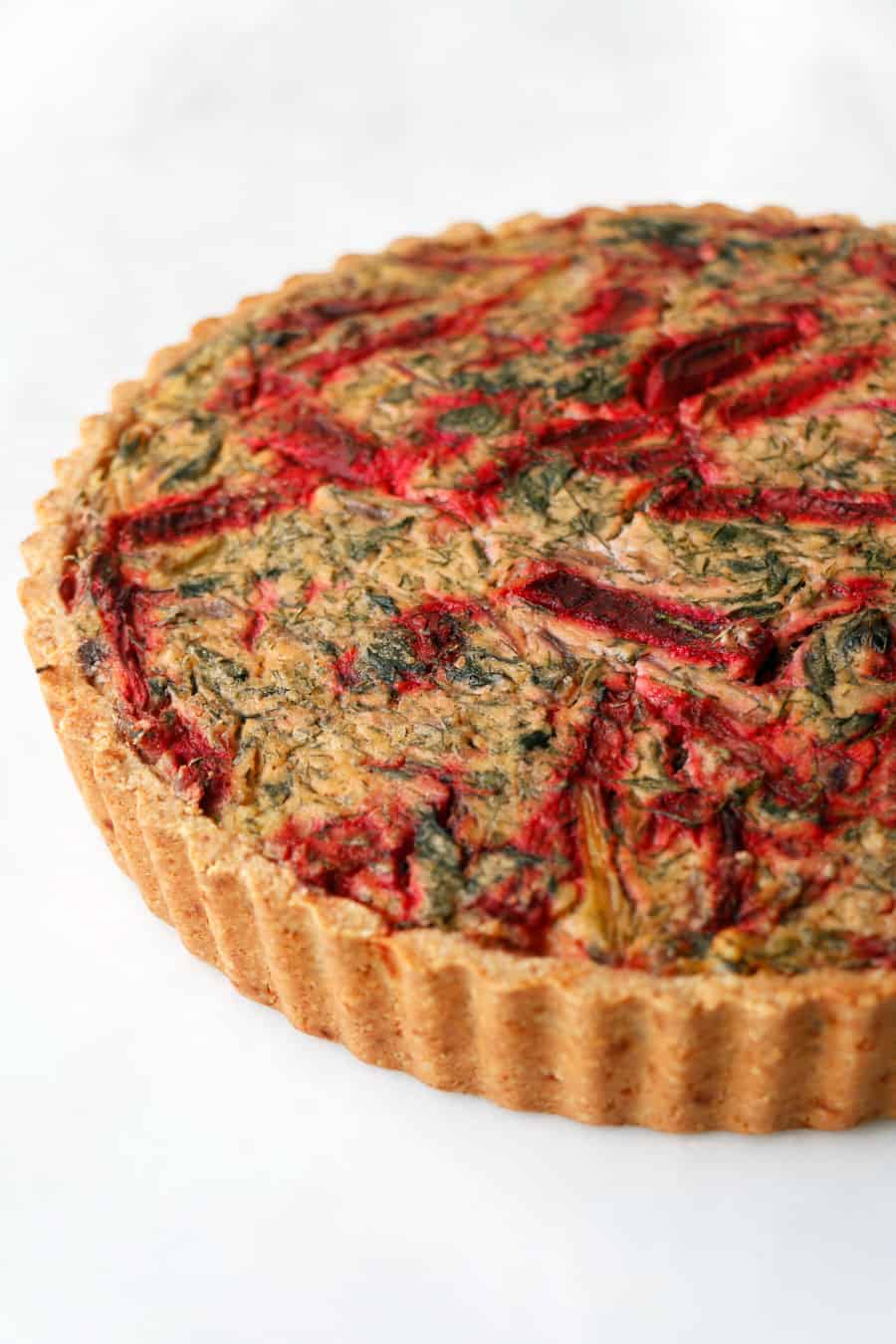 If you have beetroot with the greens you could use it instead of the chard or use a mix of both. They work really well together. Alternatively, you could even use kale or spinach. I've added quite a bit of dill, you don't have to use as much.
The recipe is straight forward, the flavours are easily adaptable and you could add your own spin to the recipe depending on what you have available.
Let me know how you like it :)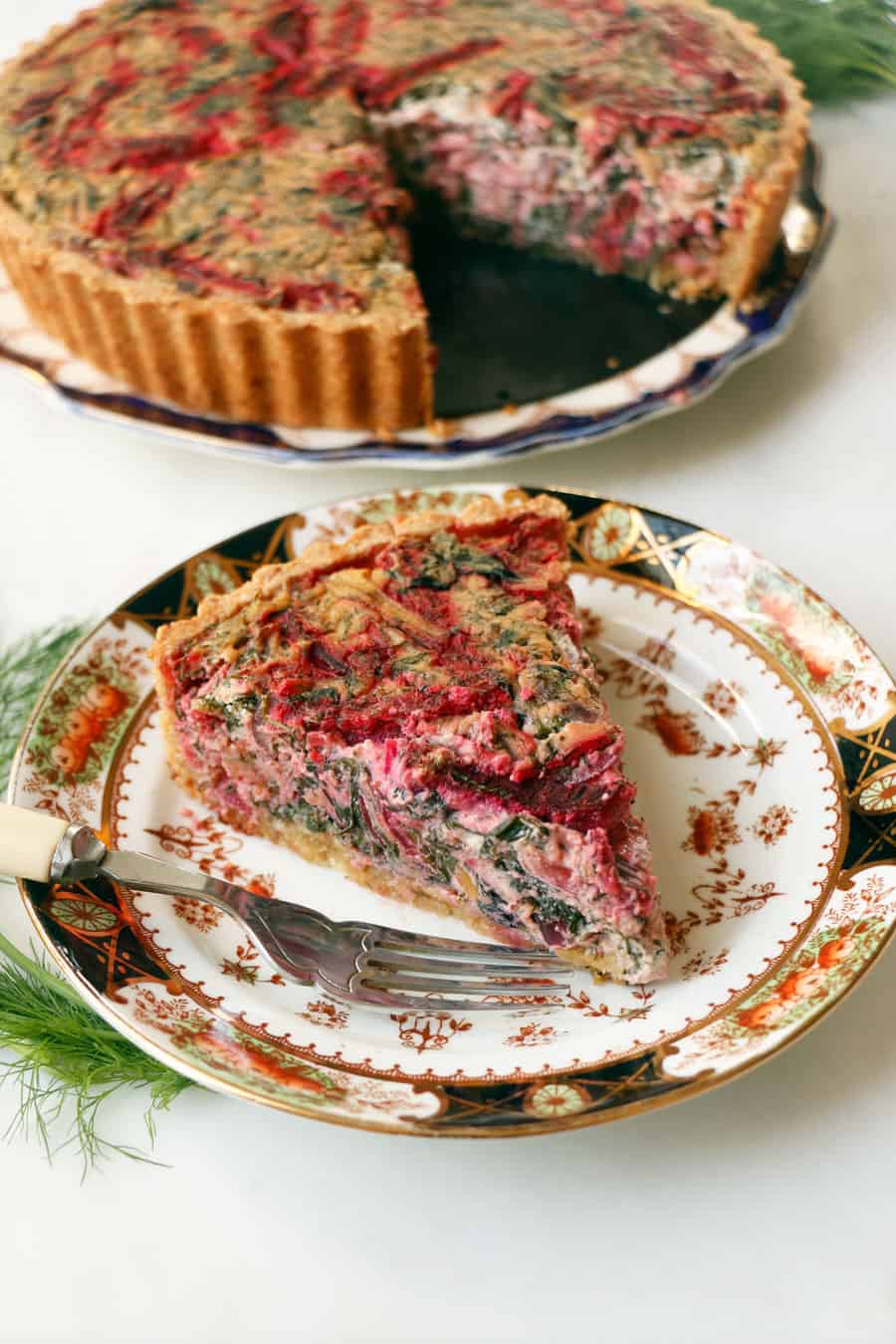 Yield: 9" tart
Beetroot Chard Vegan Quiche (gluten-free)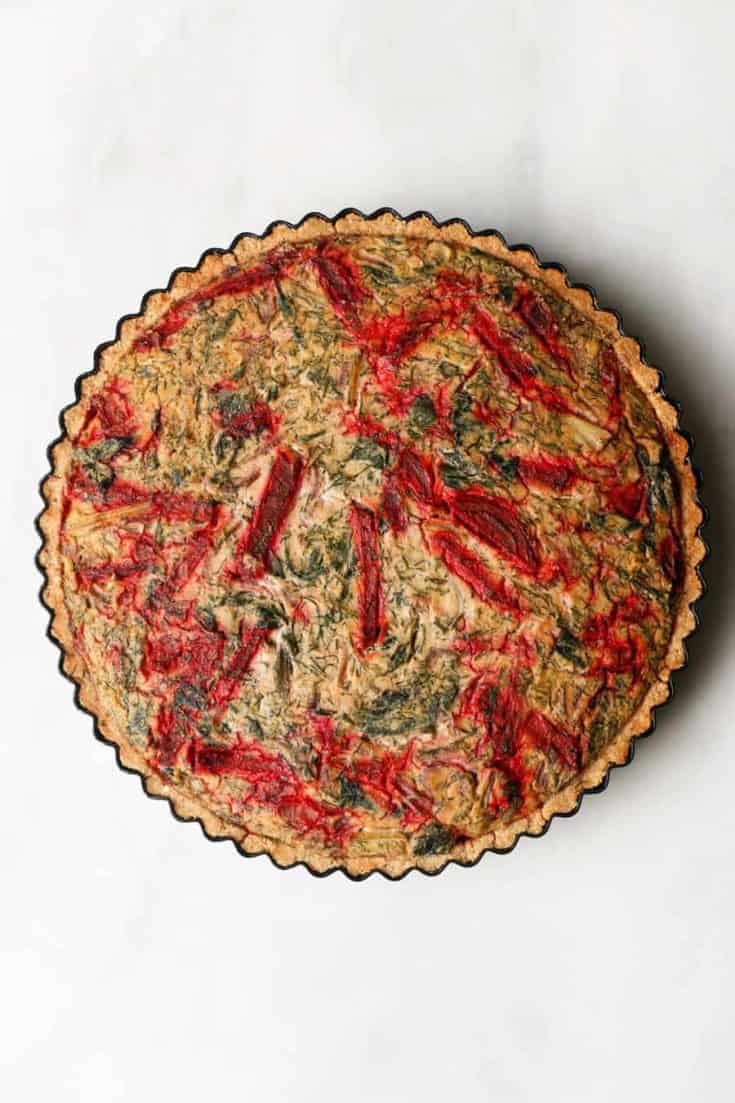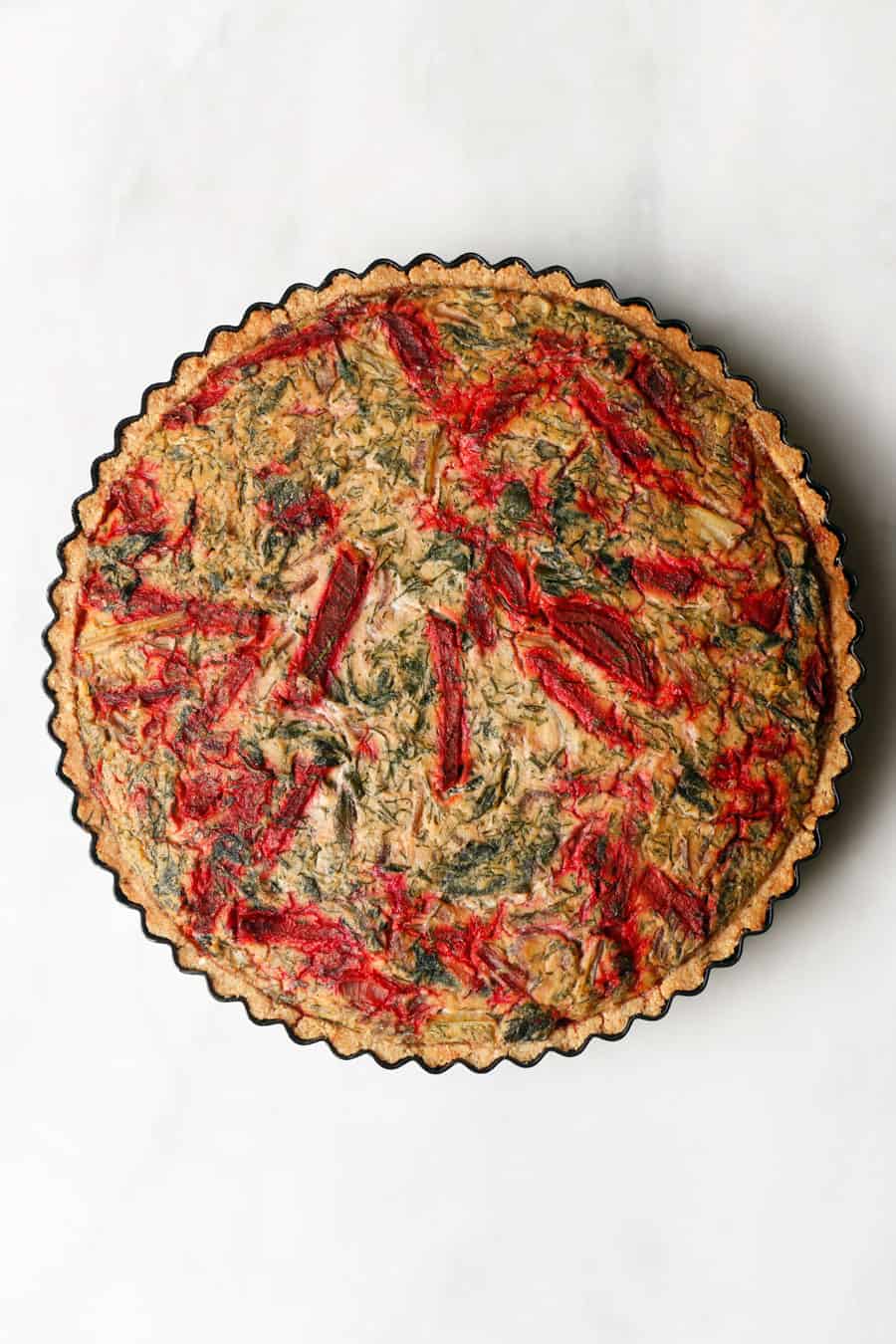 Ingredients
Crust:
150g ground almonds (1 1/2 cups)
60g chickpea flour (1/2 cup)
30g tapioca flour (1/4 cup)
1tbsp coconut sugar
good pinch sea salt
4tbsp solid coconut oil
2-3tbsp water as needed
Filling:
300g firm tofu (10.5oz)
200ml vegan creme fraiche (3/4 cup)
1-2tbsp chickpea flour
sea salt & black pepper to taste
1 large red onion
200g chard (large bunch, 3 cups)
200g beetroot (about 2 medium)
30g dill or to taste
Instructions
Preheat the oven to 180°C (350F)
Prepare 9" tart tin with removable base. You can grease and line the base, but the pastry is quite greasy and it's not necessary. It will easily come out.
In a medium bowl whisk together ground almonds, chickpea flour, tapioca flour, coconut sugar and sea salt.
Using your hands rub in the coconut oil until mixed in. Now add 1tbsp of water at time until you have a smooth soft dough. Don't overwork it, rather just bring it together.
Press the dough directly into the tart tin and work your way around the base and up the sides to form a crust.
Pierce the base few times with a fork and bake for 10 minutes.
Remove from the oven and leave to cool down. If the base puffed up gently press it down.
Filling:
Place well drained tofu into large bowl, add creme fraiche, chickpea flour, sea salt and freshly ground black pepper and blend until smooth. Set aside.
Peel and thinly slice red onion.
Wash and cut chard into smaller pieces.
In a large pan saute red onion with little oil for about 5 minutes. Add chard and saute just until wilted, about 5 minutes. Leave to cool down. If there is any liquid in a pan from the chard drain it before adding to the tofu mix.
Peel, wash and cut the beetroot into small pieces. Set aside.
Rinse and finely chop the dill.
Mix all the filling ingredients together. Check for seasoning. Add extra tbsp of chickpea flour if needed. I've used 1tbsp in my mix but if you like more denser quiche you can add little more.
Spoon into the crust and smooth out the top.
Bake for about 45 minutes until set.
Remove from the oven and leave to cool down for about 20 minutes before removing from the tart tin.
Serve warm or cold.
Notes
If you have beetroot with the greens you could use it instead of the chard or use a mix of both.
If you can't find creme fraiche you can use little extra tofu and add 2tbsp or so plant-based milk to help with the blending.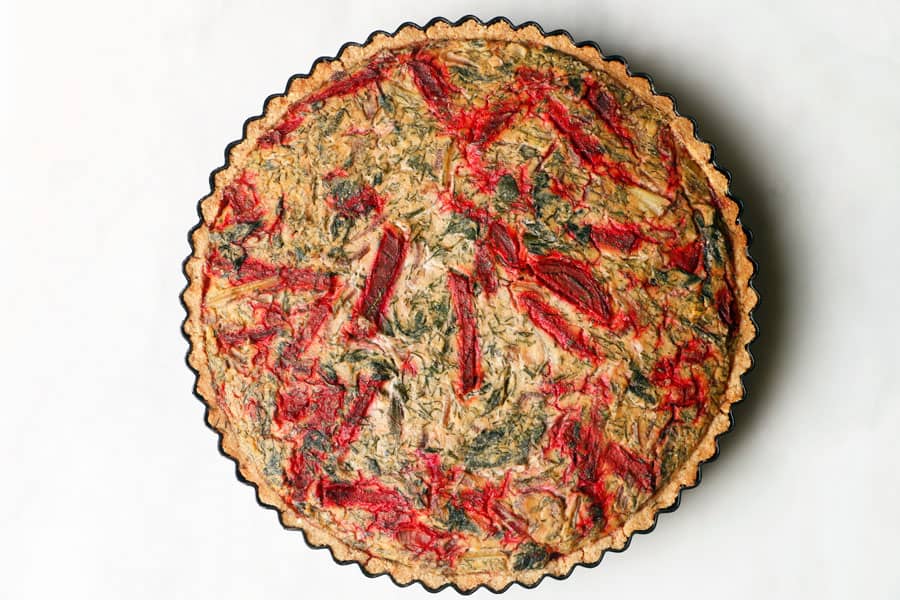 Similar Posts: