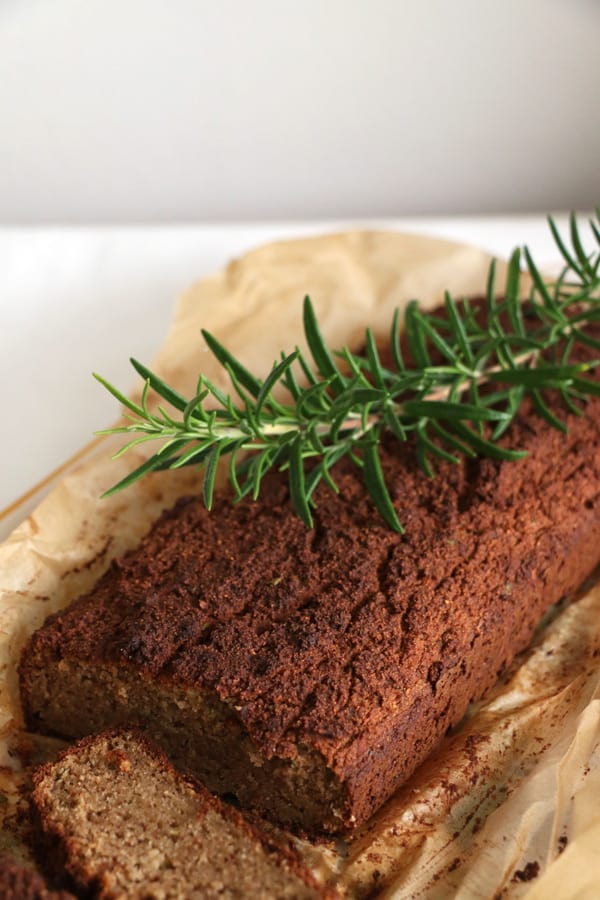 Making apple and rosemary bread has been on my to try recipes list for a while now and I finally got to make the recipe today. Adapted from my Grain Free Banana Bread recipe it's a lovely moist bread made with chestnut flour and ground almonds, perfect if you're on a grain-free diet or just fancy trying something quite different.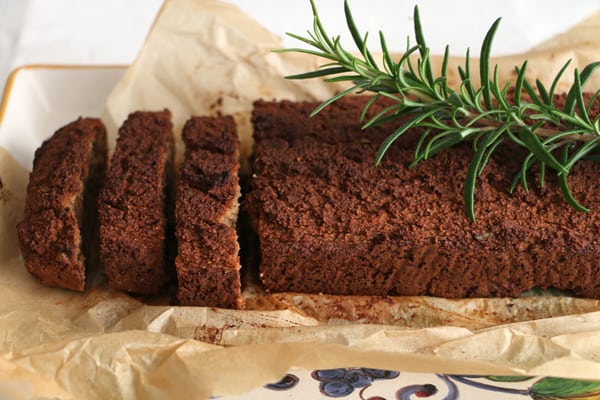 Chestnut flour is a sweet tasting flour made from milled chestnuts; although it can be a little pricey, it's well worth having as an occasional treat. You can experiment by adding chestnut flour to breads, cakes and pancakes to create some tasty new recipes with a difference. Enjoy this apple and rosemary bread for breakfast, as a healthy snack… I love it spread with some almond butter.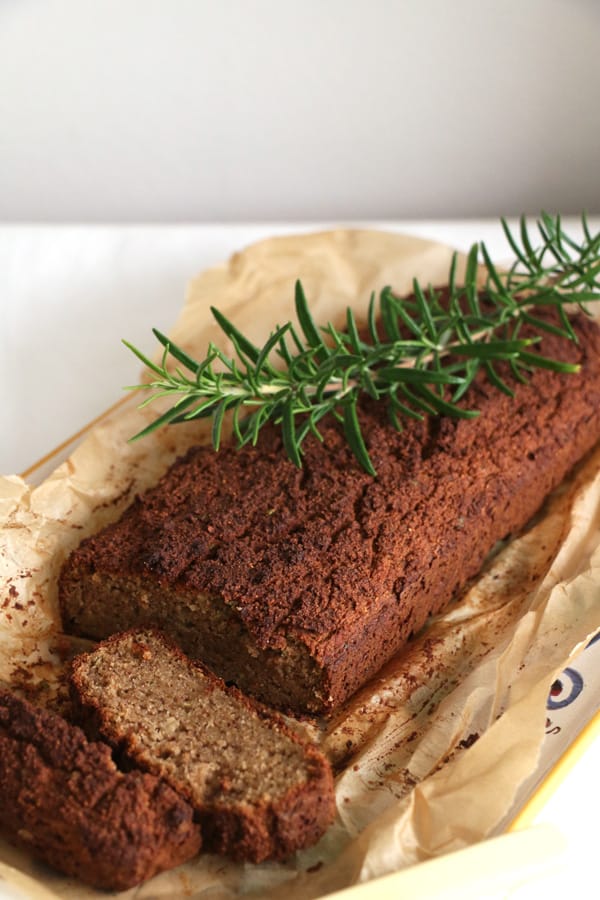 Yield: 1 loaf
Apple and Rosemary Grain Free Bread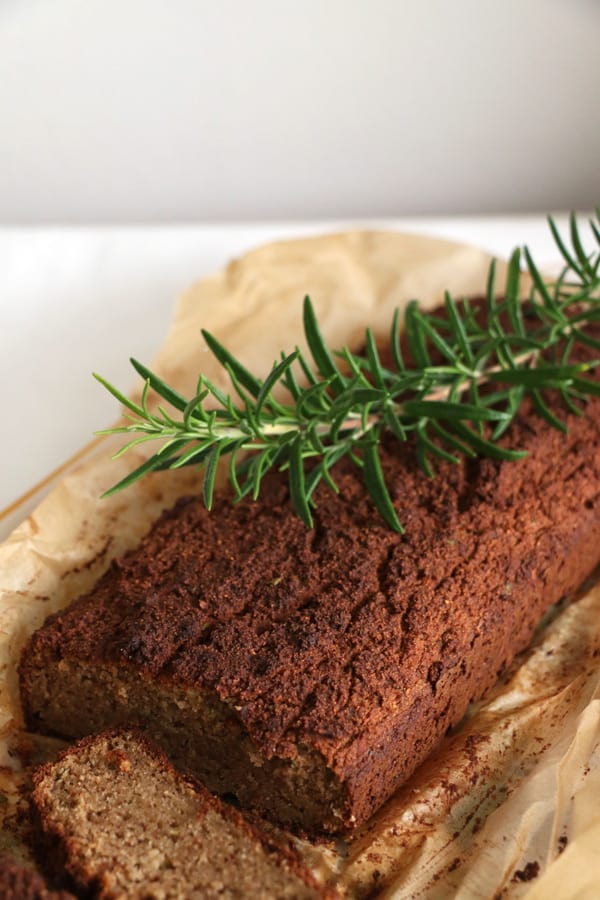 Ingredients
2 apples, peeled, cored and coarsely grated
2tsp lemon juice
2tsp fresh rosemary, finely chopped
150g chestnut flour (1 cup)
100g ground almonds (1 cup)
1tsp bicarbonate of soda
1/4tsp sea salt
2 eggs
60ml olive oil (1/4 cup)
2tbsp maple syrup
Instructions
Preheat the oven to 200°C (180°C fan)
Line a 30x11cm tin with baking paper.
Peel, core and coarsely grate apples, add lemon juice and set aside.
In a bowl whisk together chestnut flour, ground almonds, bicarbonate of soda and salt.
Stir in finely chopped rosemary and grated apples.
In a separate bowl whisk eggs, olive oil and maple syrup and fold into the dry mix.
Spoon the mixture into lined tin and bake for 50 min or until a cocktail stick comes out clean.
Remove from the oven and leave to cool down.
Store in a fridge in an airtight container for up to 5 days.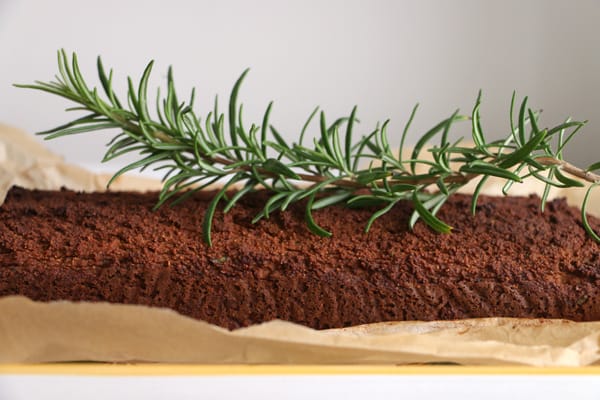 Similar Posts: