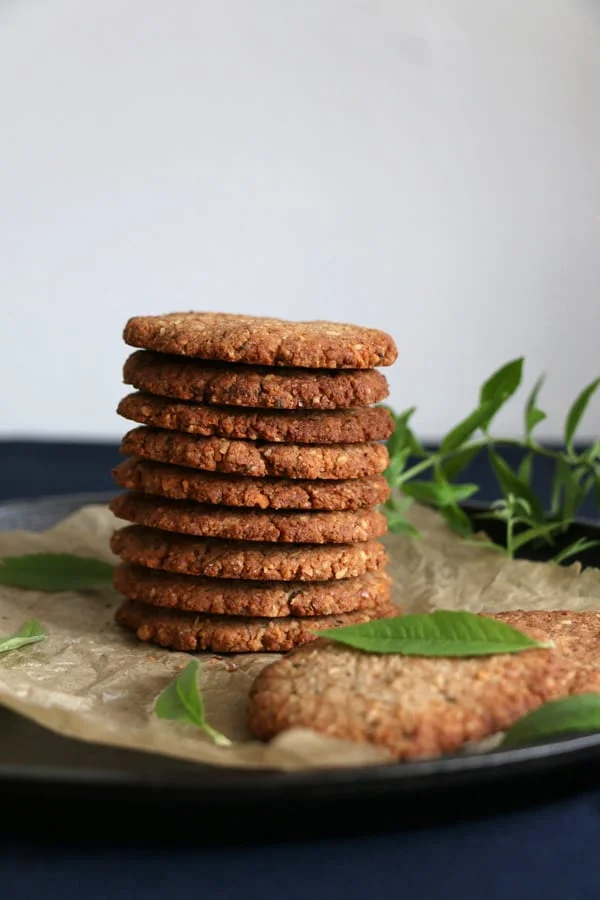 My lovely friend has a beautiful lemon verbena plant and has brought some over this week for me to make something for my blog. It's the first time that I've used a lemon verbena, it's  such a wonderfully fragrant plant and a pleasure to cook with. Naturally I had to bake something with it and because I had so much positive feedback from all of you about my Buckwheat, Almond and Cardamom Cookies I have decided to make a different version of them.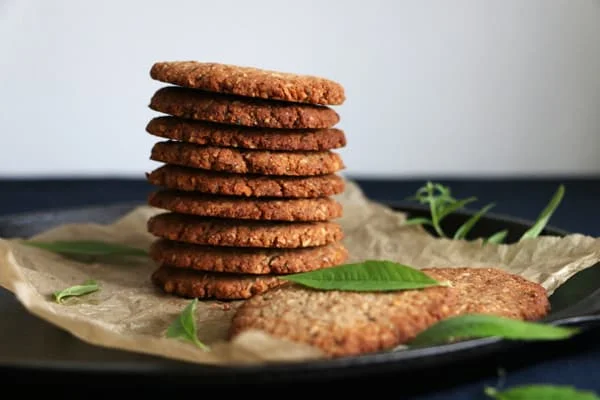 This time I have used a mix of ground walnuts, buckwheat, coconut, lemon zest and the lovely fresh lemon verbena leaves. The cookies are very lightly sweetened, fragrant and nicely crunchy. If you can't find any fresh lemon verbena, you could add some dried or just add lots more lemon zest to the dough. I do hope you will enjoy these:)
Yield: 24 cookies
Lemon Verbena and Walnut Cookies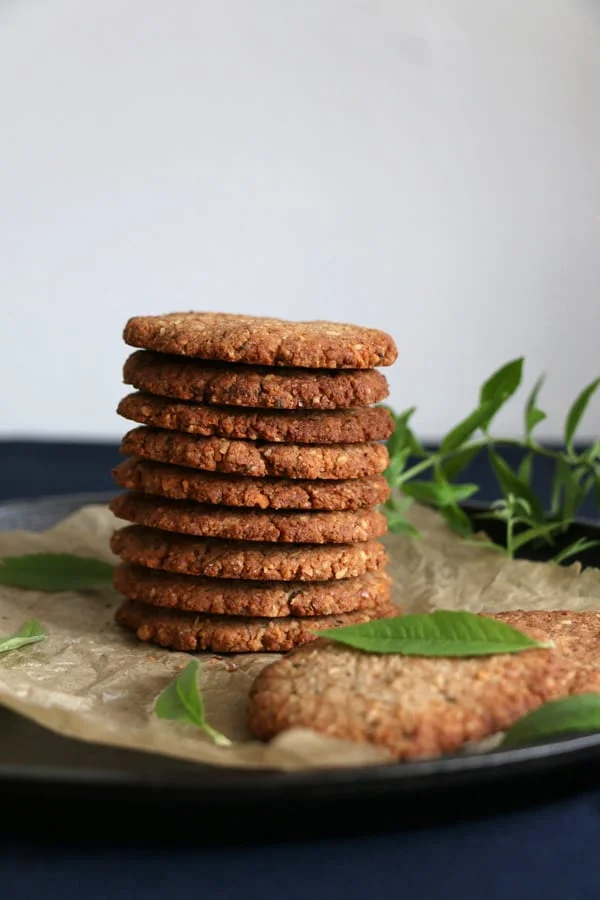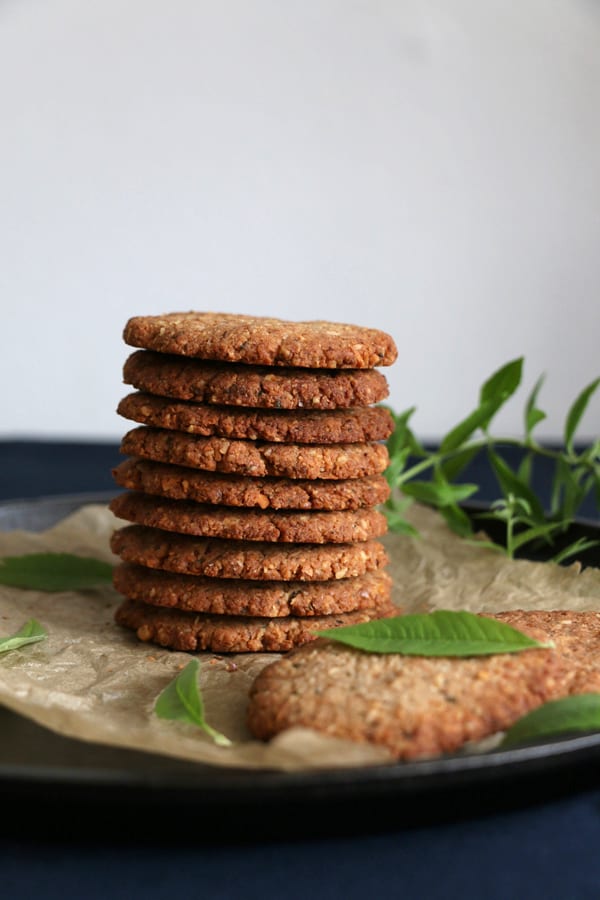 Ingredients
140g buckwheat flour (1 cup)
100g ground walnuts (1 cup)
100g desiccated coconut (1 cup)
1tbsp coconut sugar
pinch of bicarbonate of soda
pinch of salt
2tbsp finely chopped fresh verbena leaves
1tsp lemon zest
125g organic butter (1/2 cup)
3tbsp maple syrup
1tsp vanilla
Instructions
Preheat the oven to 180°C (160°C fan)
Line 2 baking sheets with baking paper.
In a large bowl whisk together buckwheat flour, ground walnuts, coconut, coconut sugar, bicarbonate of soda, salt, lemon verbena and lemon zest and set aside.
In a small pot melt butter, maple syrup and vanilla and pour over the dry mix.
Mix everything well together and leave to stand for 10 min.
Either with a hand or a scoop form small balls with a mixture onto lined baking sheet.
Flatten gently with back of a fork or palm of your hand. I always use my hand as I like them nicely round and quite flat.
Depending on the size you should have about 24 cookies.
Bake for about 12-15 minutes or until light golden brown.
Enjoy!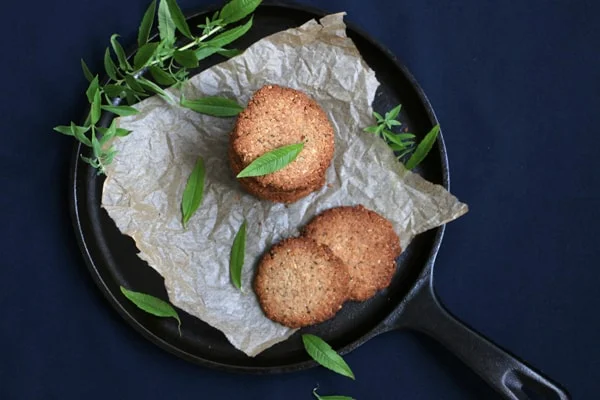 Similar Posts: