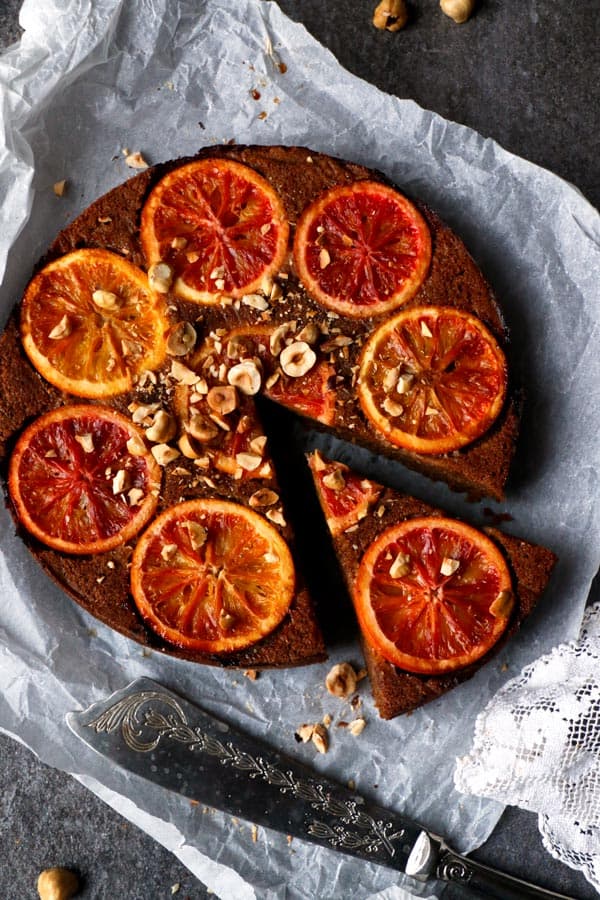 Last Saturday when I woke up I really felt like baking a good old fashioned cake, well sort of, this Blood Orange Upside Down Cake is grain-free, vegan and doesn't have many traditional ingredients, but it looks the part and in my eyes is the perfect winter cake for cozy days in.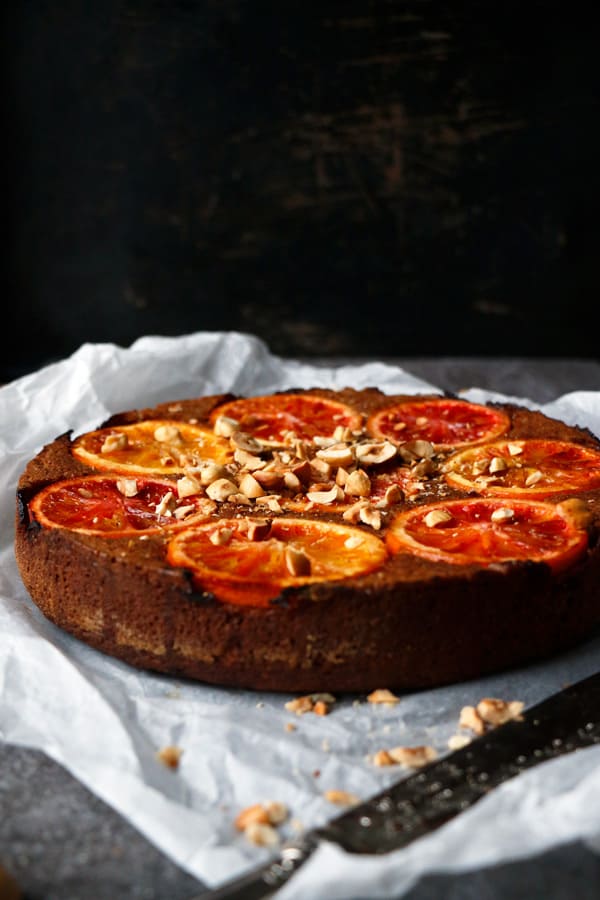 A grain-free vegan cake is always quite a challenge to make, but I feel I've nailed a great recipe with my Gingerbread Christmas Mini Cakes using chestnut flour so I wanted to see how the recipe works in a larger cake.
I've adjusted the spices and used ground hazelnuts, but kept the recipe very similar. The result is a beautifully moist cake with lots of interesting wholesome flavours. The oranges add extra moisture and zing and make this cake such treat for senses.
I'm really happy how it turned out, it looks beautiful, tastes beautiful, now I'm waiting to hear how you like it :)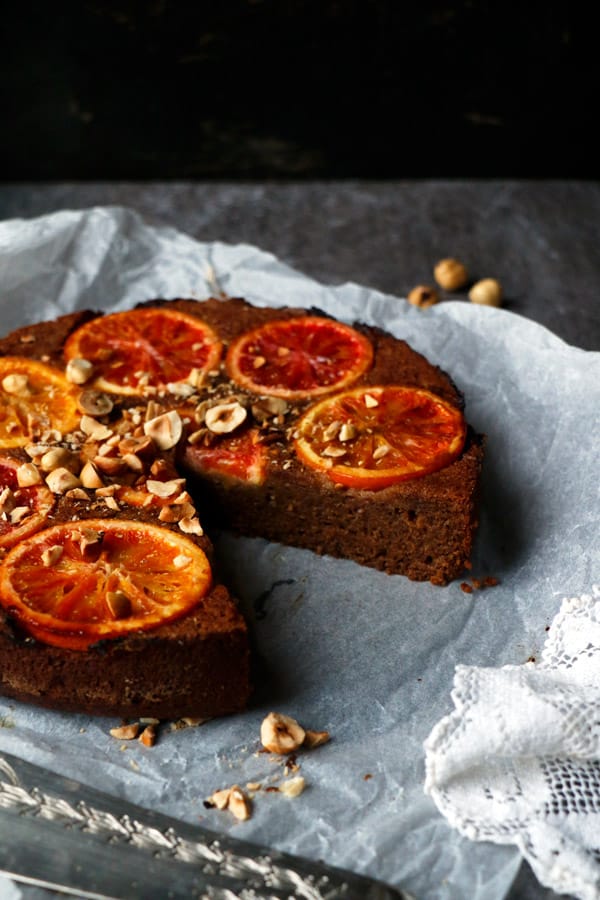 Yield: 8" cake
Blood Orange Upside Down Cake (grain-free & vegan)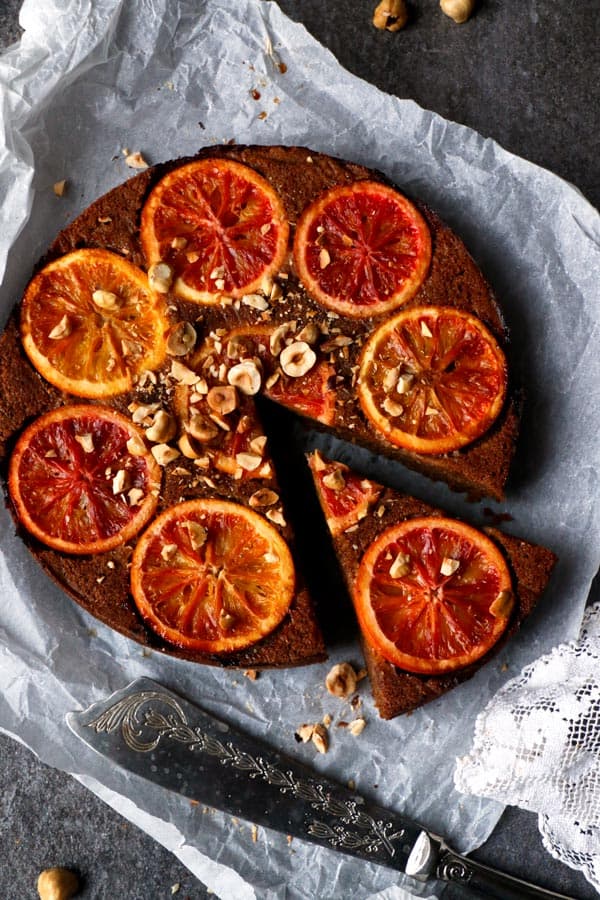 Ingredients
2 smaller size blood oranges
75g chestnut flour (1/2 cup)
100g ground blanched hazelnuts (1 cup)
30g arrowroot (1/4 cup)
1tsp baking powder
1tsp bicarbonate of soda
1tsp cinnamon
1/8tsp ground cloves
pinch sea salt
75g coconut sugar (1/2 cup)
2tbsp ground flaxseed + 6tbsp water
120ml apple sauce (1/2 cup)
2tbsp maple syrup
60ml olive oil (1/4 cup)
2tsp apple cider vinegar
1/2 blood orange, zest
toasted chopped hazelnuts for topping
Instructions
Mix 2tbsp ground flaxseed with 6tbsp water and set aside to thicken.
Preheat the oven to 180°C (350F)
Grease and line the base of 8" springform cake baking tin and dust the sides.
Slice blood oranges and lay the slices onto the base of the tin. Set aside.
In a large bowl whisk together chestnut flour, ground hazelnuts, arrowroot, baking powder, bicarbonate of soda, cinnamon, cloves, salt and sugar and set aside.
In a small bowl whisk together flax eggs, apple sauce, maple syrup, olive oil, apple cider vinegar and zest.
Add the wet mix to the dry mix and mix until well combined. You should have muffin consistency.
Spoon the mixture into your prepared tin and level out the surface.
Bake for about 40-45 min or until a cocktail stick comes out almost clean. It will be slightly sticky.
Remove from the oven once ready and leave to cool down for 20 min before removing from the tin.
Carefully turn upside down onto a serving dish.
Peel off the baking paper and top with few chopped hazelnuts.
Enjoy!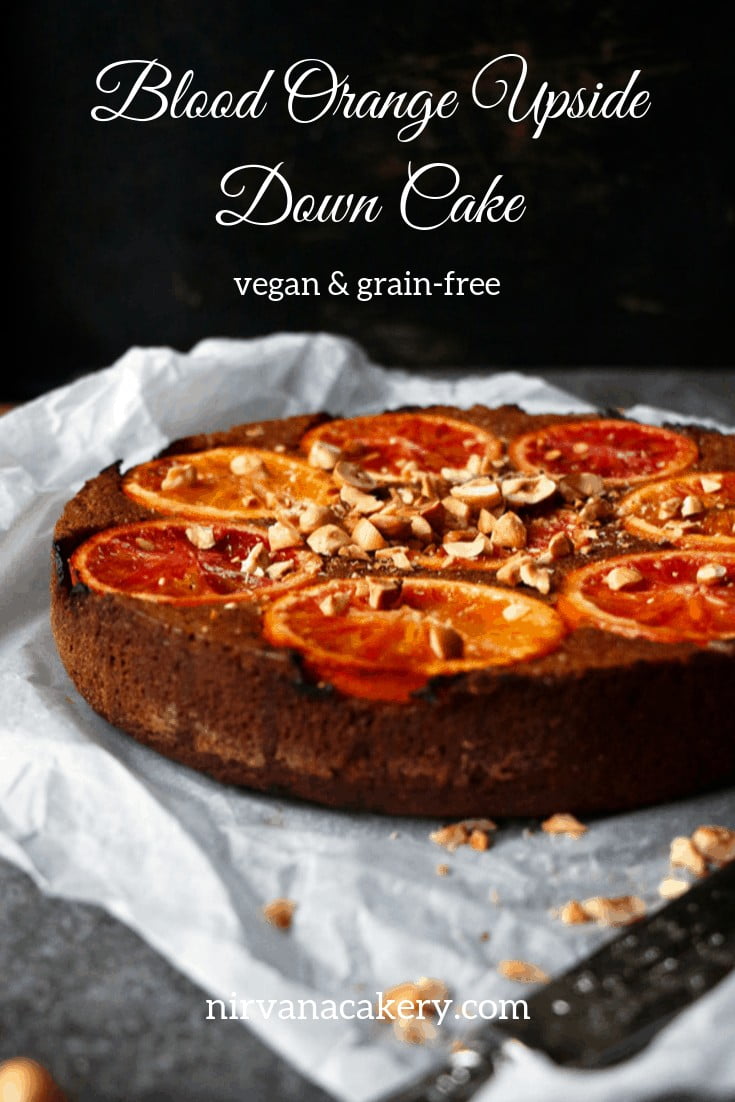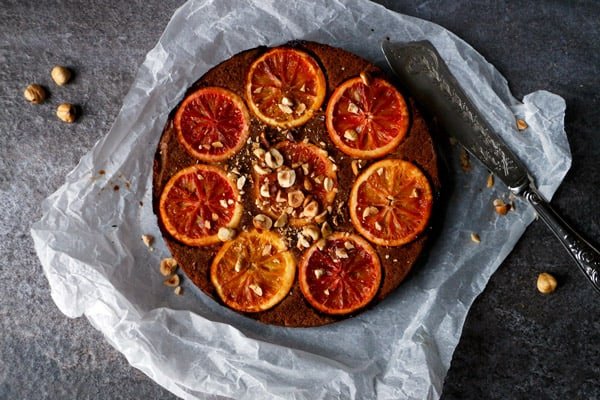 Similar Posts: