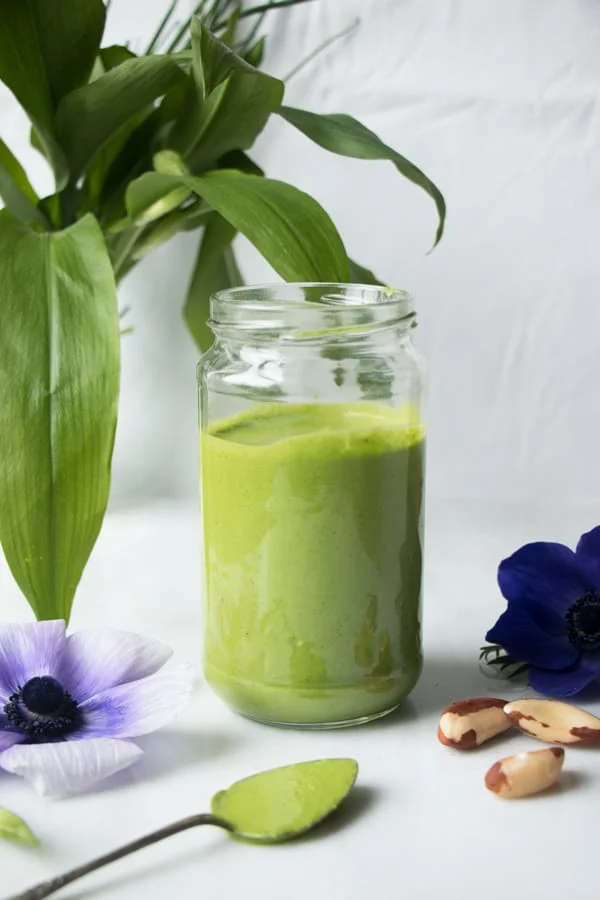 This little number happened after I've tried making my Wild Garlic Spring Greens Brazil Nut Pesto that I was making to use in muffins in my new NutriBullet.
As you can see pesto didn't quite make it, but to save the day, I've decided to call this Wild Garlic Sauce, took some gorgeous photos, made a super simple yummy salad to go with it, took more photos and here you go – two lovely recipes for you to enjoy Spring in style!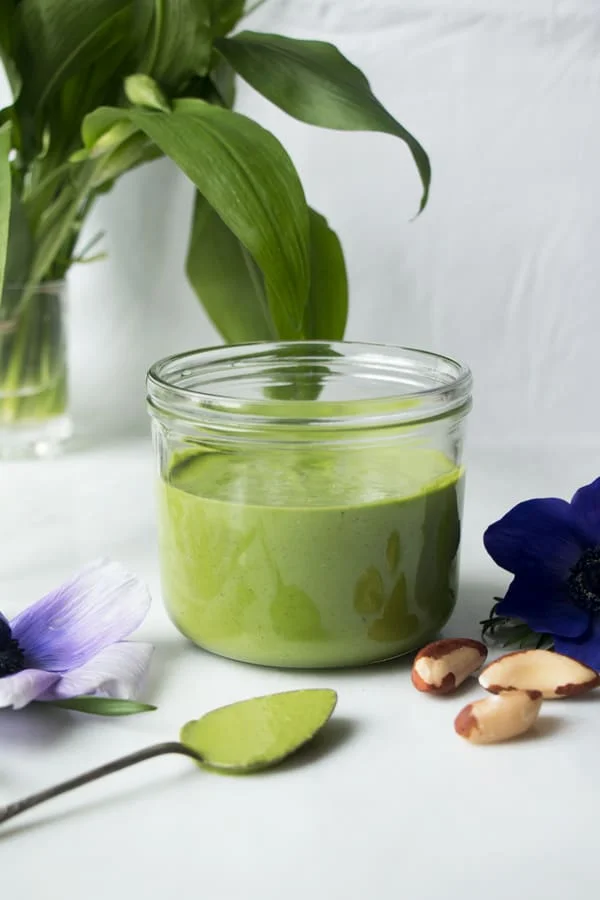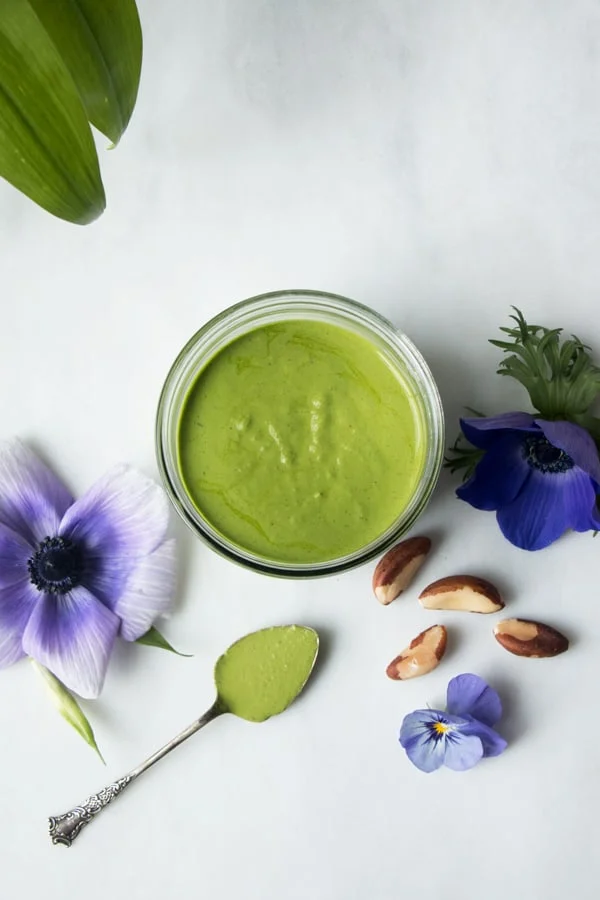 You do have to love garlic to make this sauce and it might be too strong for some, but it tastes absolutely amazing and fantastic on salad, pasta or anything you could think off.
You could substitute the spring greens with any other seasonal leafy greens or use wild garlic only. Brazil nuts could be substituted with cashews if you prefer.
It's a real seasonal treat and also a nice change to a pesto that I would normally make with wild garlic. Serve with Spring Goddess Salad. Enjoy!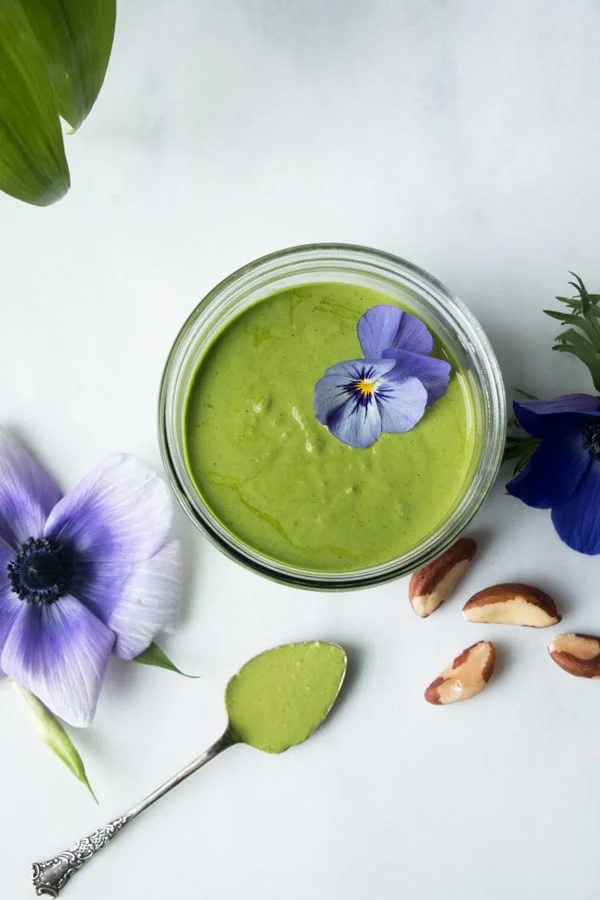 Yield: 4 servings
Wild Garlic Sauce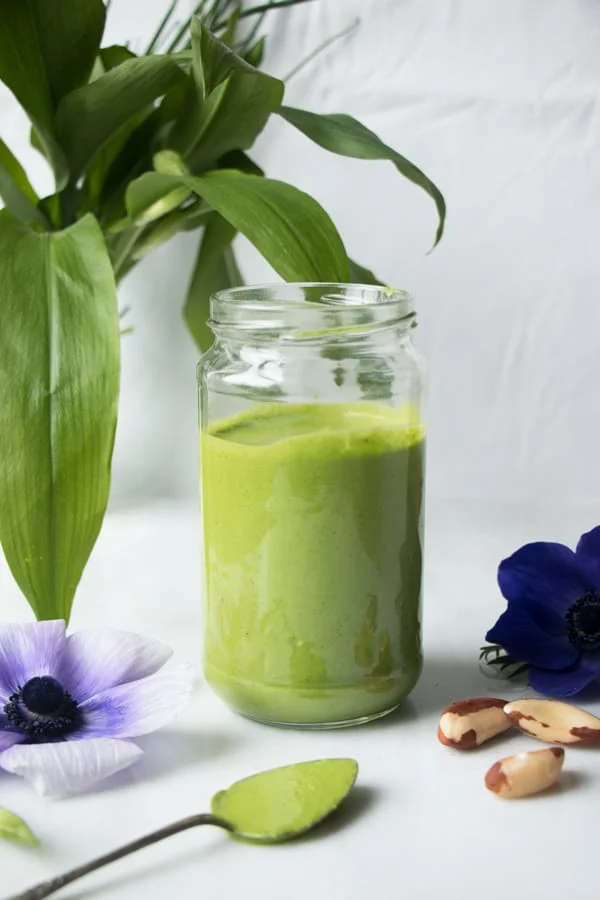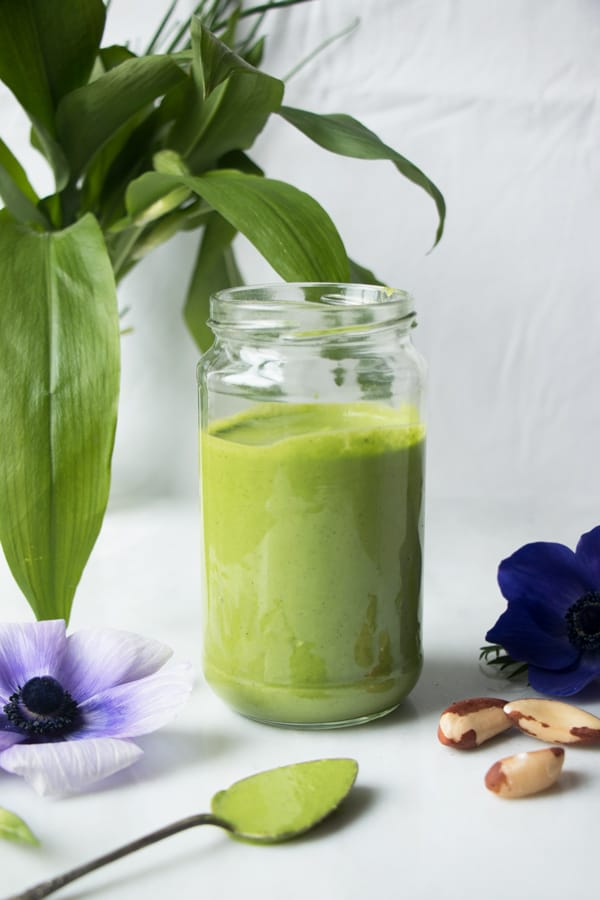 Ingredients
50g wild garlic (1/2 cup tightly packed)
50g spring greens (1/2 cup tightly packed)
100g brazil nuts (3/4 cup)
sea salt & black pepper to taste
80ml extra virgin olive oil (1/3 cup)
2tbsp lemon juice
3tbsp water
Instructions
Rinse wild garlic and spring greens and place into high speed blender.
Add brazil nuts, sea salt, black pepper, olive oil, lemon juice and water and blend until smooth creamy consistency. Add extra water if desired.
Store in a fridge in an airtight jar.
Enjoy with everything!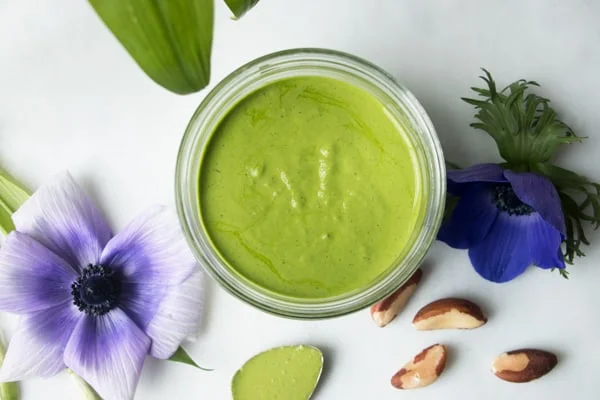 Similar Posts: