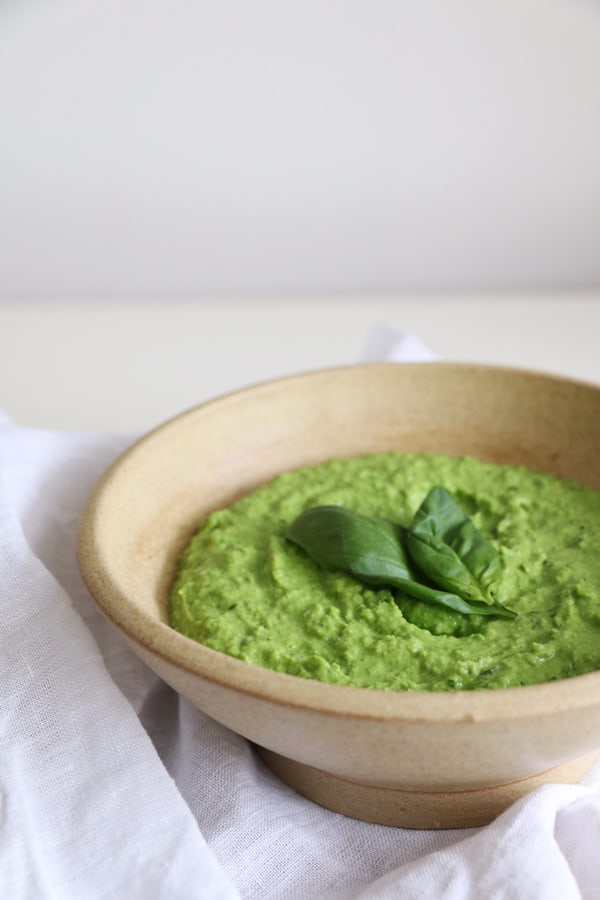 I am always on a lookout for tasty healthy protein snacks and this Green Pea and Basil Dip just fits the bill. What a good way to add more plants into your diet, just look at this beautiful green colour. Green pea has started appearing on Farmer's markets this month and they are super tasty.
I absolutely love sweet peas and I always used to grow them as a child in our garden; peas and radishes were my two favourite spring vegetables and I would eat tones of them.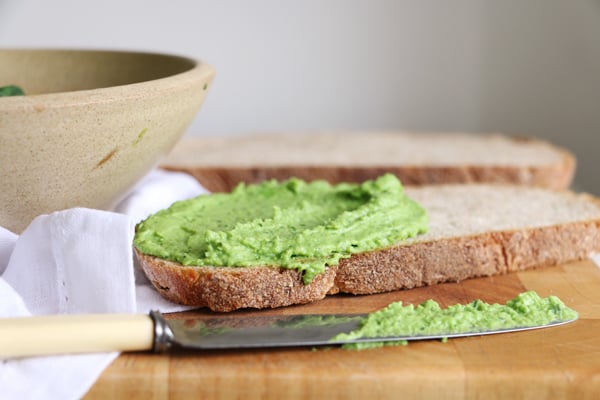 This dip is quick and very easy to make, whether you are using fresh or frozen peas, it will be equally delicious. You could use food processor or hand blender, both get the job done perfectly. Use it as a dip, spread, sandwich filling or instead of a pesto on your favourite pasta.
Try it with your kids, although I find that my son actually prefers the peas in the pod. It must be the sense of surprise when you open the pod and it's filled with tiny little peas, just perfect for the little fingers.
Adapted from lovely My New Roots.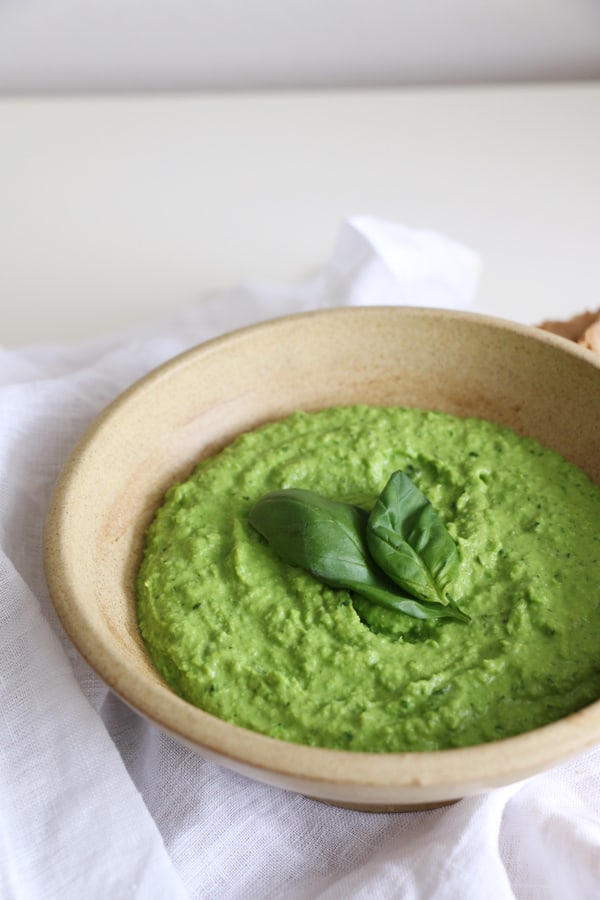 Green Pea and Basil Dip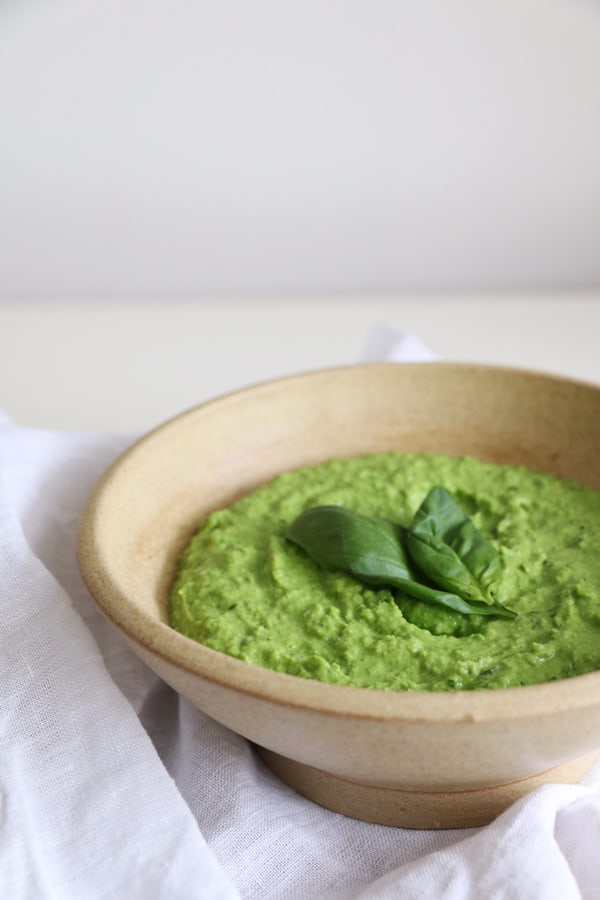 Ingredients
1 1/2 cup frozen or fresh peas, shelled
1 garlic clove
handful of basil
1 tbsp tahini
1 tbsp olive oil
1/2 lemon, juice
sea salt
Instructions
If using frozen peas, place into a pan with water, bring to a boil and simmer for 3 min. Rinse with cold water and drain well.
Place the peas into a food processor with garlic, basil, tahini, olive oil, lemon juice and salt and blend until creamy.
Place into a fridge until ready to serve.
Enjoy as a dip, spread or use instead of a pesto on top of your favourite pasta.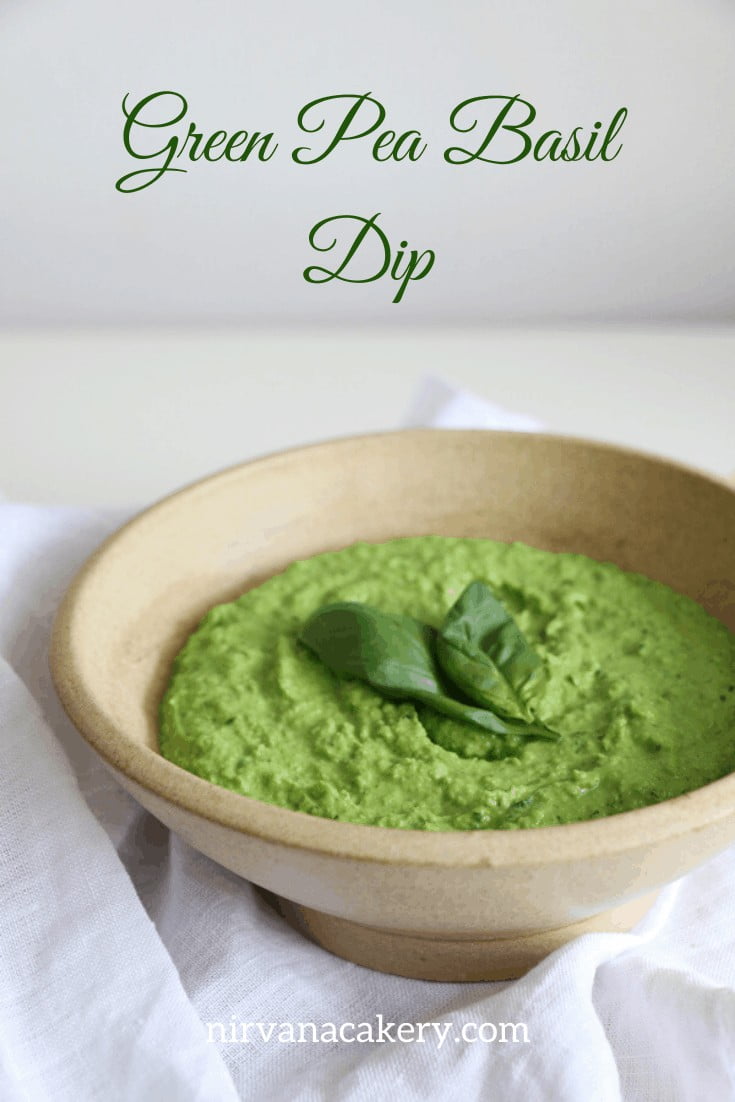 Similar Posts: