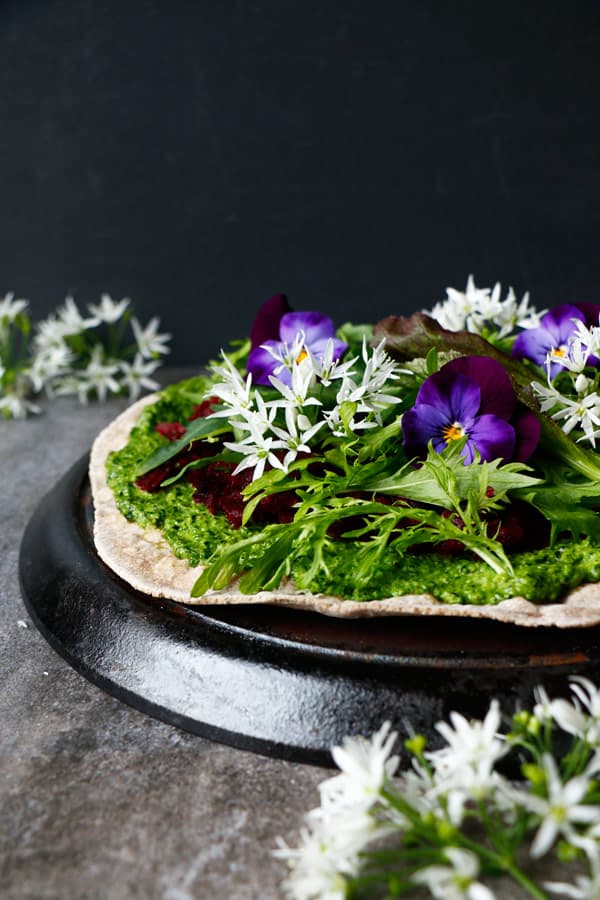 Happy May! Spring is in full swing, the nature is showering us with abundance and I can't help, but feel inspired. Love this feeling & I hope you feel the same.
Recently I've made gorgeous Niki's from Rebel Recipes Buckwheat FlatBread and I got quite addicted to it, it's just such simple and quick recipe to make and so I've made my version using a mix of buckwheat and teff flours.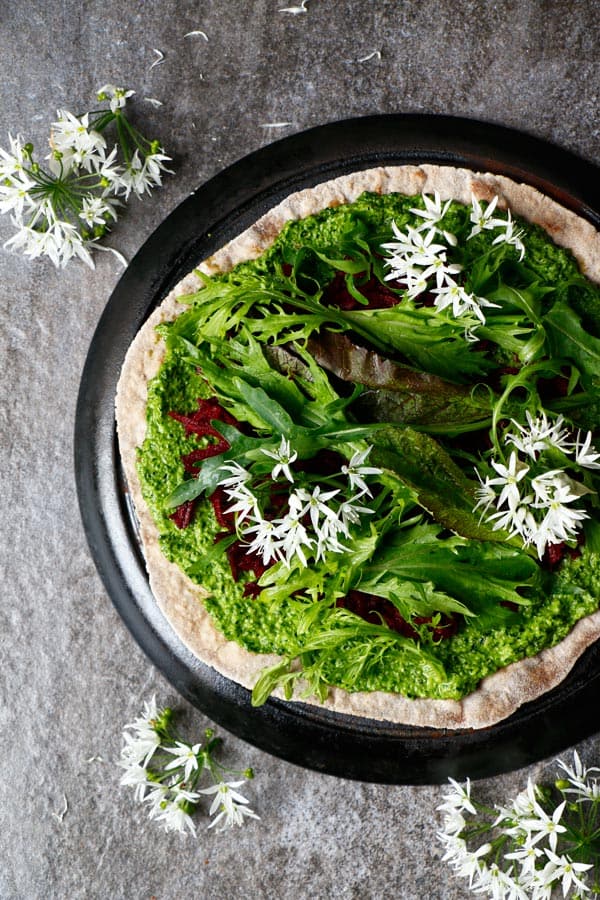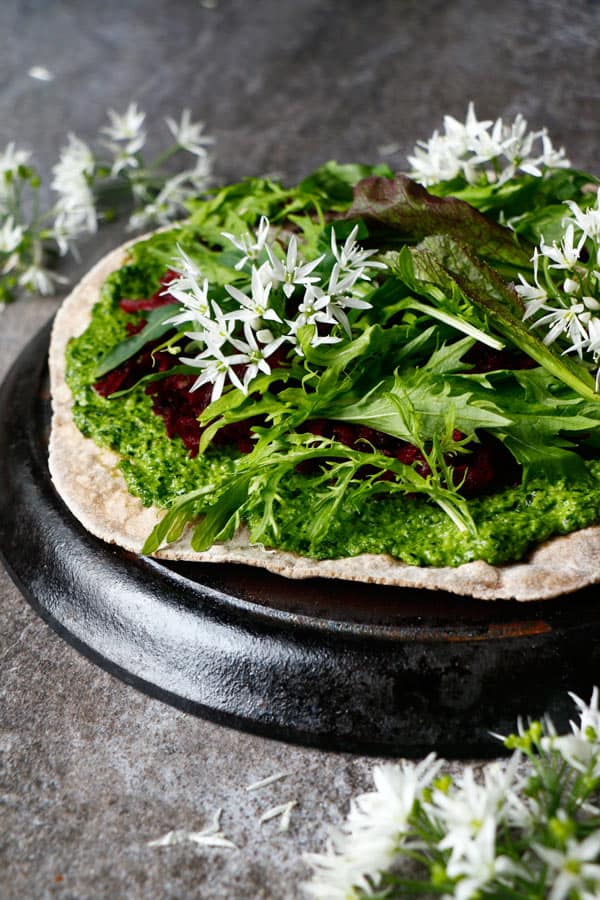 The recipe is a variation to my Buckwheat Teff Wraps with Beetroot Dip which you might have tried already. And because wild garlic is still in season, I'm using my recent Wild Garlic Spring Greens Brazil Nut Pesto recipe for the topping. This time I've used some tuscan kale instead of spring greens and it tastes amazing too.
The flatbread is very quick to make and if you have the pesto ready in the fridge, it makes a really quick lunch or dinner. I love to grate some beetroot on top and add leafy greens or sprouts. You could use so many different toppings, I also love mashed avocado, red pepper and rocket leaves with drizzle of olive oil, lemon juice and sprinkle of cayenne. Enjoy!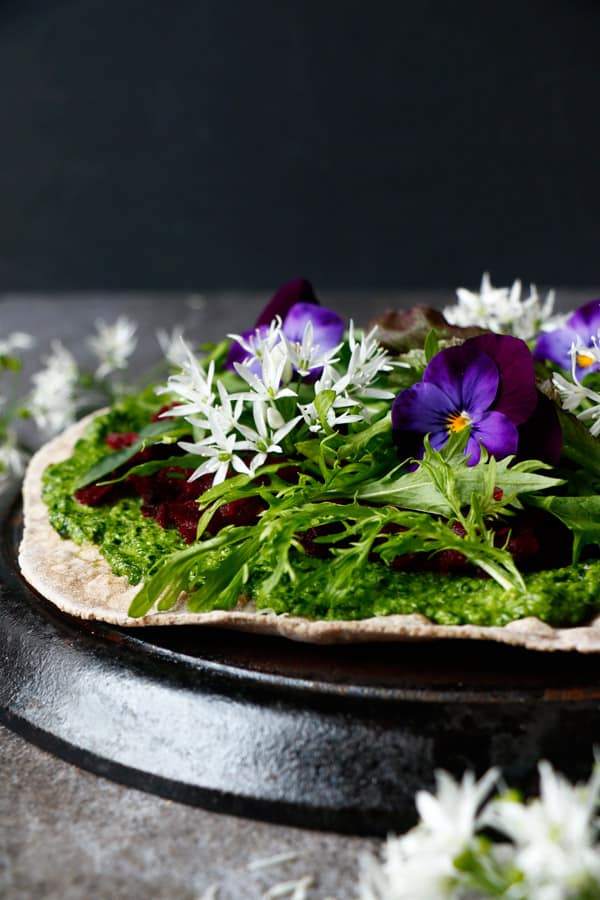 Yield: 1-2 servings
Buckwheat Teff Flatbread Pizza with Wild Garlic Pesto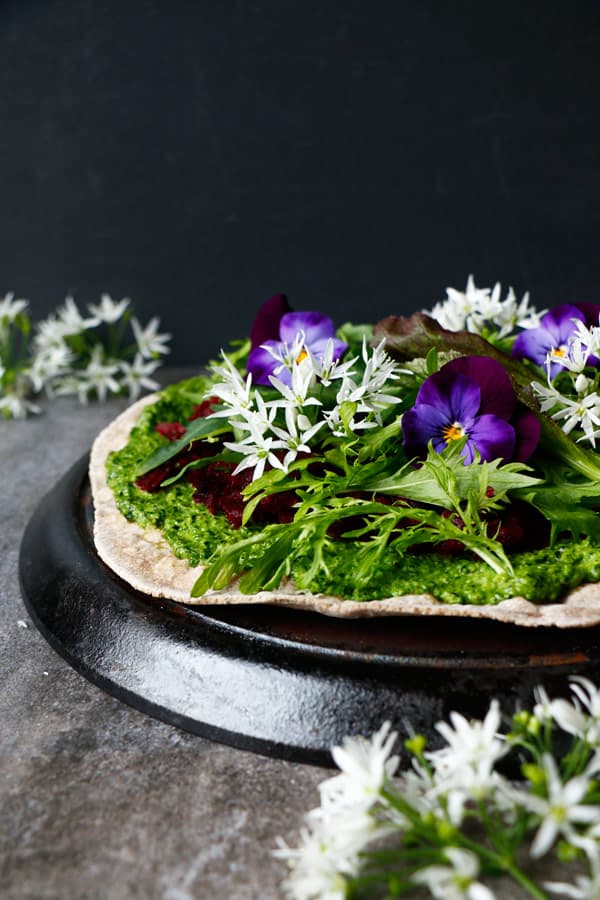 Ingredients
35g buckwheat flour (1/4 cup)
35g teff flour (1/4 cup)
pinch sea salt
1tsp olive oil
65ml water (1/4 cup + 1tsp)
Topping:
1 medium beetroot, grated
handful of leafy greens
wild garlic & edible flowers
Instructions
In a medium bowl whisk together buckwheat flour, teff flour and sea salt.
Mix olive oil together with water and add to the dry ingredients.
Bring together into a dough and knead on a surface until smooth. You can add a little water or flour, the dough should be nice and smooth, not sticky or too dry.
Shape into a ball, dust a clean surface with little buckwheat flour and roll out your dough into about 9" round shape.
Heat 10" iron cast skillet on a medium to high heat and cook your flatbread on each side for couple of minutes.
Place onto a serving dish and spread with generous amount of wild garlic pesto. Top with grated beetroot, leafy greens and edible flowers.
Serve right away.
Notes
In this recipe I've used a variation of my Wild Garlic Spring Greens Brazil Nut Pesto and have used some tuscan kale instead of the spring greens.
You can also try my Tuscan Kale, Hemp and Pumpkin Seed Pesto.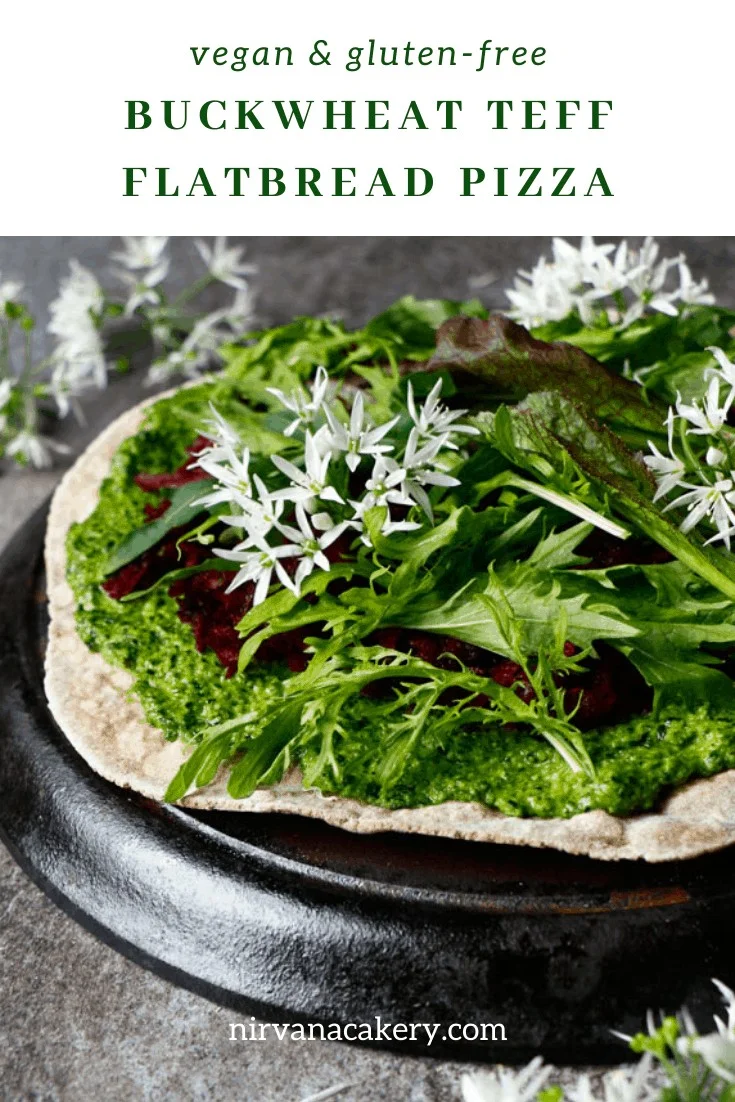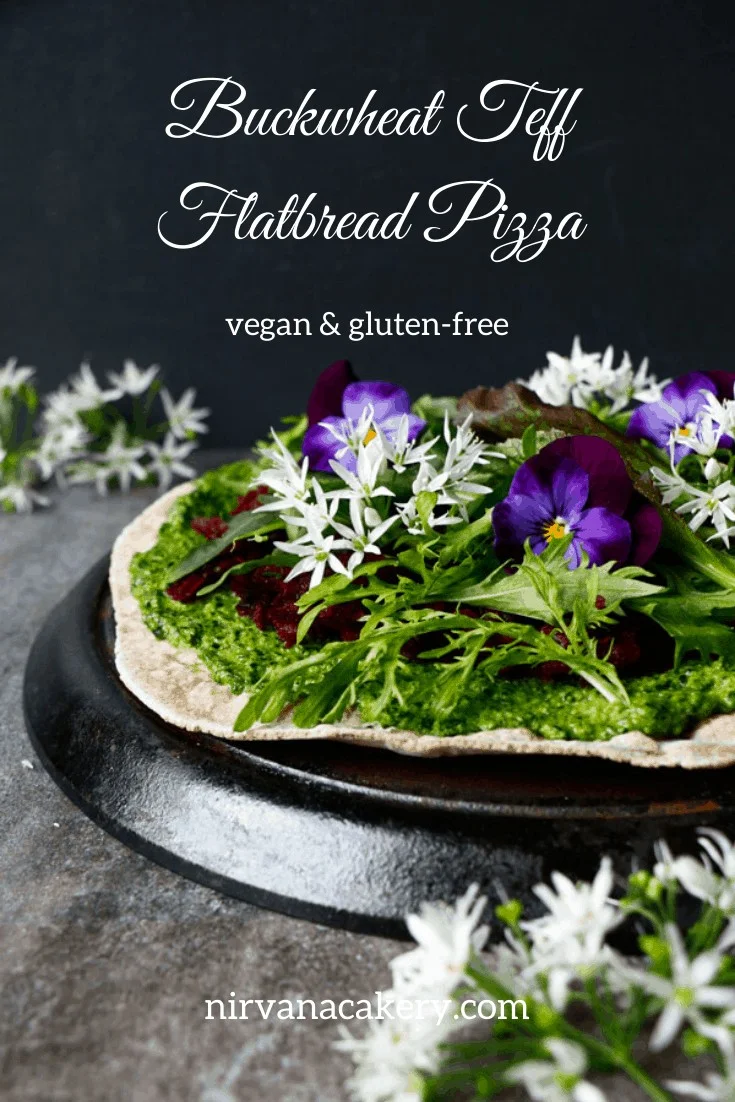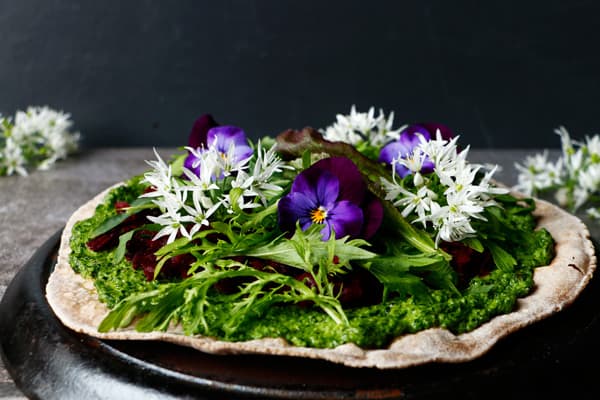 Similar Posts: