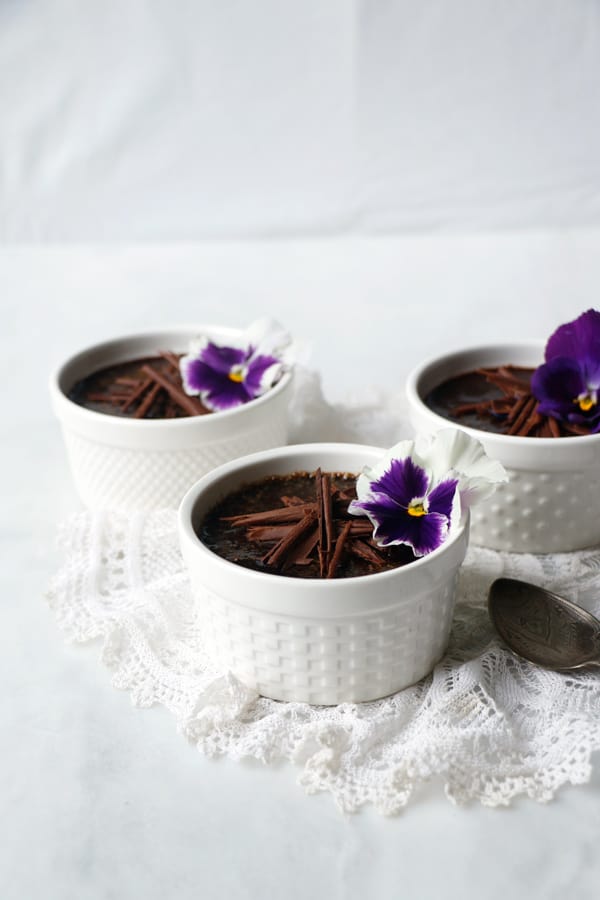 Special thank you to Amore di Mona for sponsoring this post.
My Vegan Chocolate Crème Brûlée is one of the most simple delicious chocolate recipes I've created. With only four ingredients it might be even more simple to make than traditional crème brûlée.
I've made few versions of this recipe and this one is my favourite with lovely texture and I hope close resemblance to the traditional one.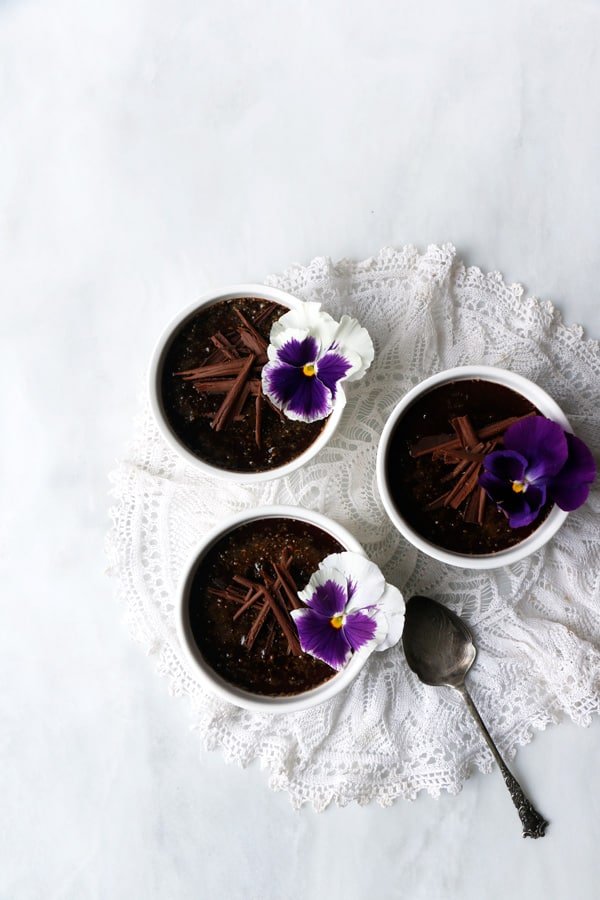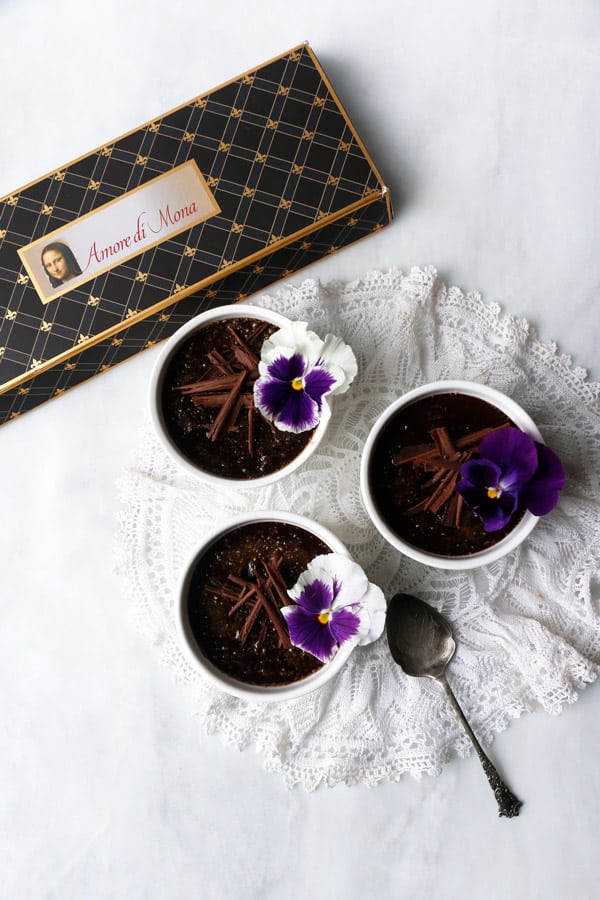 To create the perfect pudding texture I've used agar flakes which have recently become one of my favourite ingredients. They are just so versatile in vegan desserts.
It took me a while to start using agar; firstly I was put off by price, second just too strange sounding, maybe? But if you haven't tried this vegan gelatin substitute yet, please do! It's delicious and has so many health benefits. I tend to use agar flakes, you can also buy agar powder, which is more concentrated and you will need to use slightly less in the recipes. In this recipe I've used slightly less than you would need to set 2 cups of liquid to get lighter texture.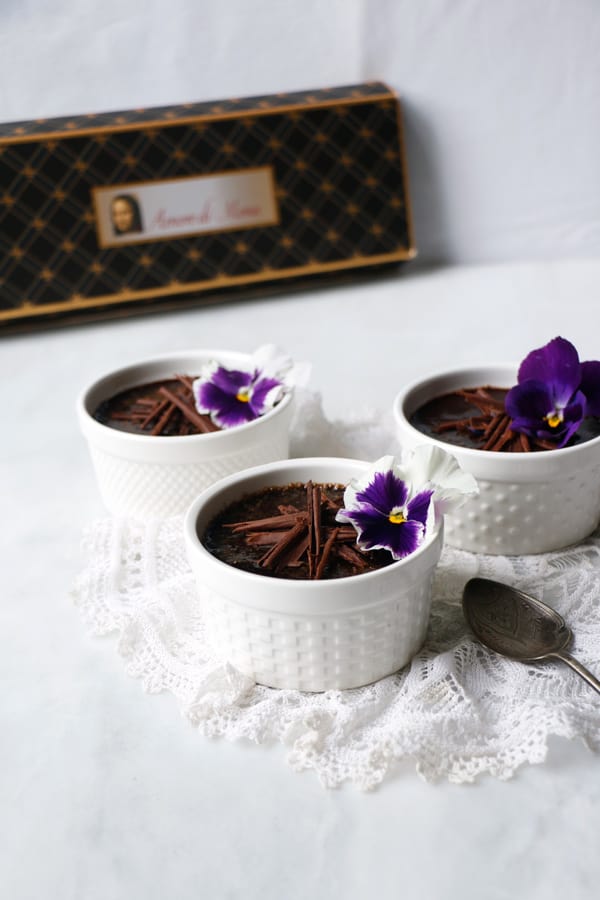 If you can't find oat cream, you should be able to replace it with coconut cream if you can tolerate coconuts.
Finally you need great dairy-free dark chocolate, I'm using Amore di Mona vegan chocolate, to make this the ultimate chocoholic treat! Enjoy!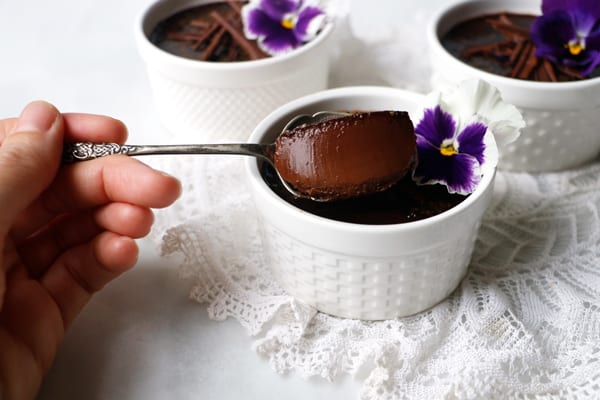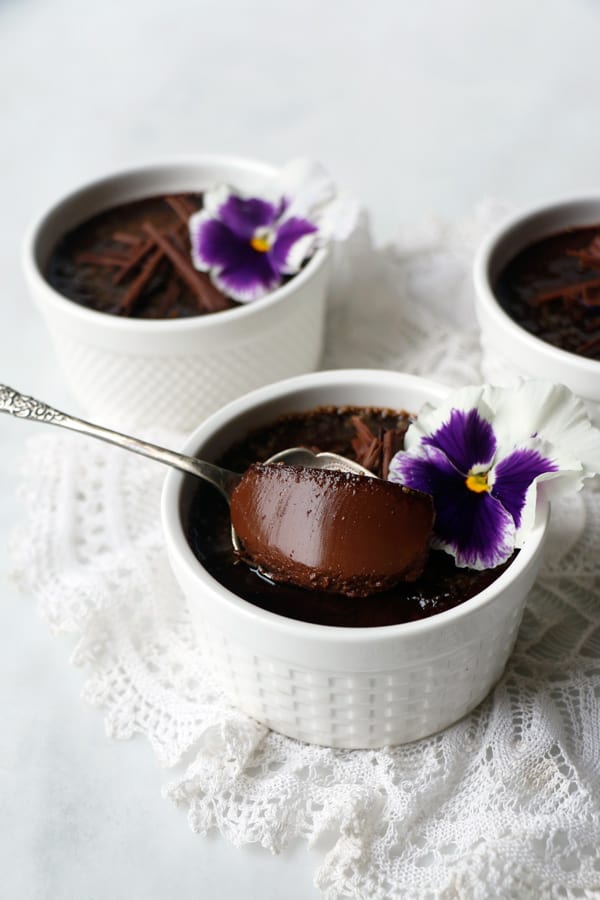 Yield: 4 to 6 servings
Vegan Chocolate Crème Brûlée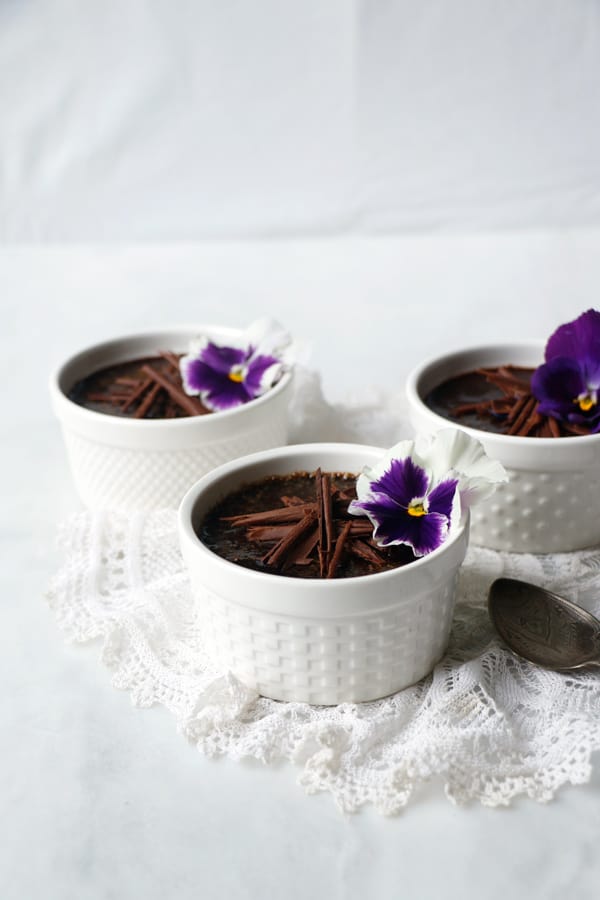 Ingredients
150g chocolate or dark vegan chocolate (5.3oz)
480ml oat cream (2 cups)
2tbsp raw sugar plus extra to caramelise on top
1 1/2tbsp agar flakes
Instructions
Finely chop dark chocolate and set aside.
Pour oat cream into a small pot, stir in sugar and agar flakes, bring to a boil and leave to simmer for about 5 to 10 minutes stirring frequently until the flakes have dissolved.
Take off the heat, stir in chopped chocolate and mix until completely melted.
Pour evenly into each ramekin and place into fridge for about 1 hour until set.
Sprinkle with some sugar over each ramekin and use a blow torch to caramelise the top.
Serve and enjoy!
Notes
You can use any sugar of your choice in this recipe, I've used rapadura sugar.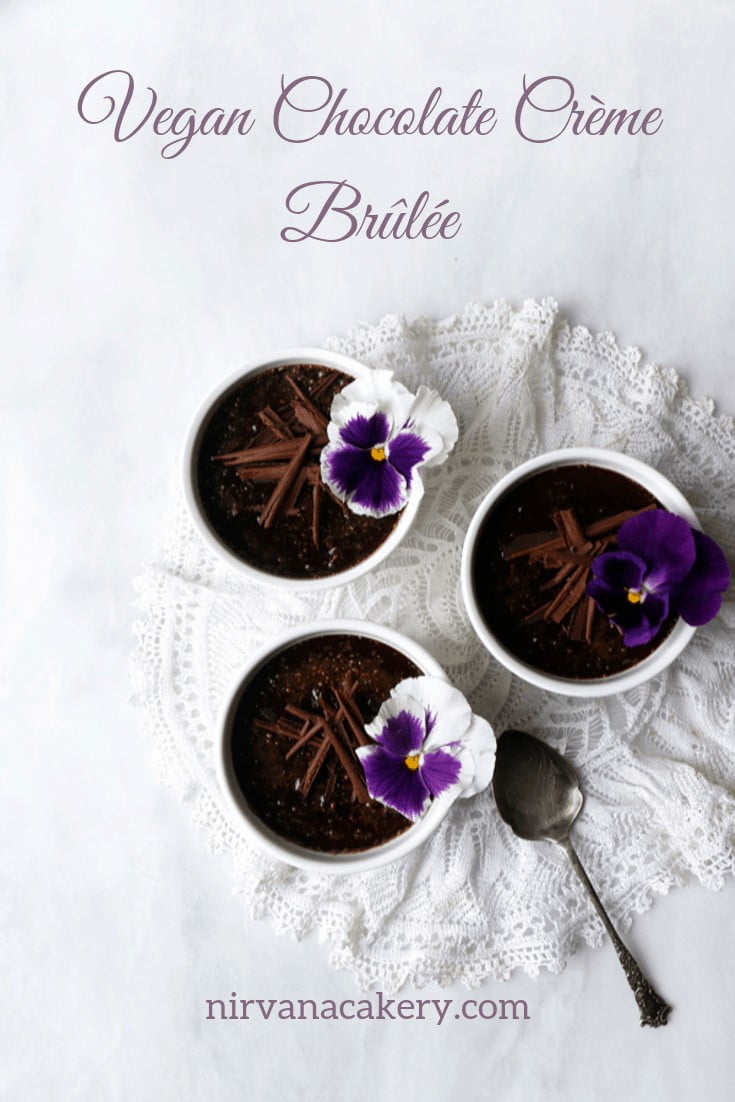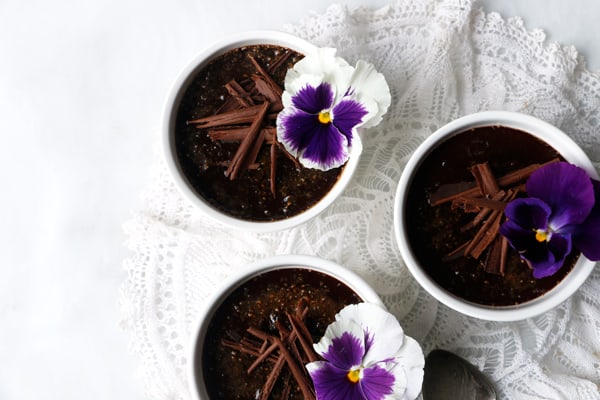 Similar Posts: