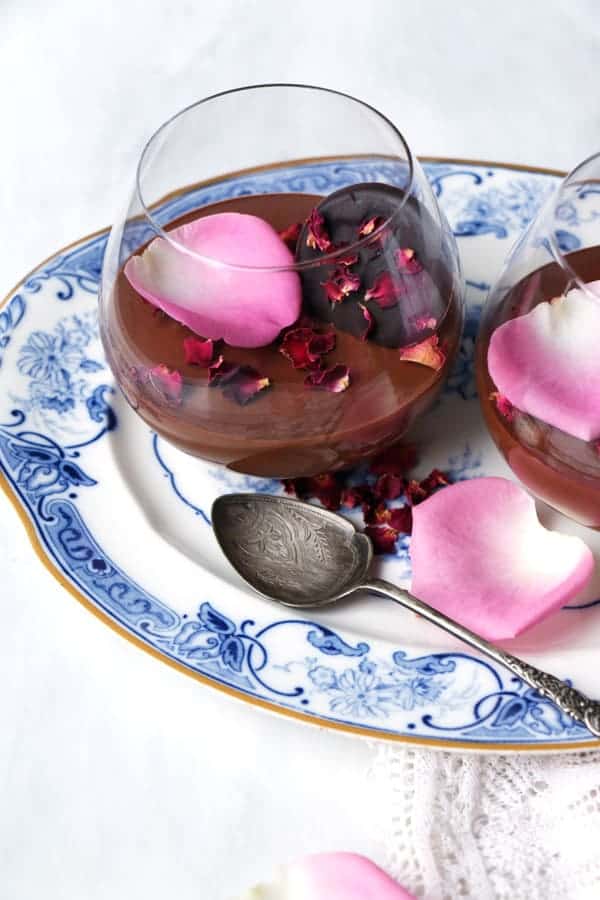 Special thank you to Amore di Mona for sponsoring this post.
We are entering Valentines week and I have suddenly decided to get all romantic and create some last-minute recipes for you. My inspiration is rose and cardamom and I've created two recipes with these ingredients, this lovely Rose Cardamom Chocolate Mousse and Rose Cardamom Chocolate Cheesecake coming in my next post.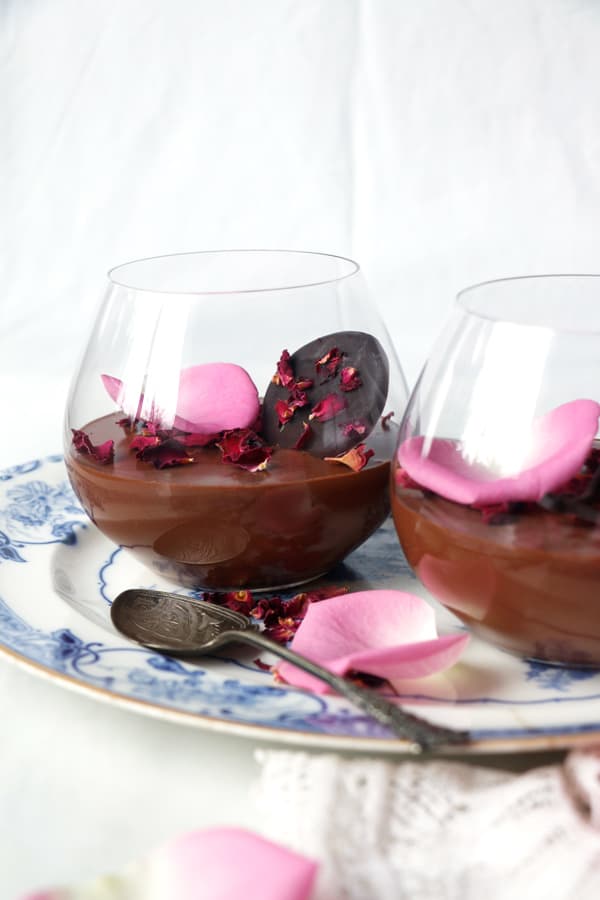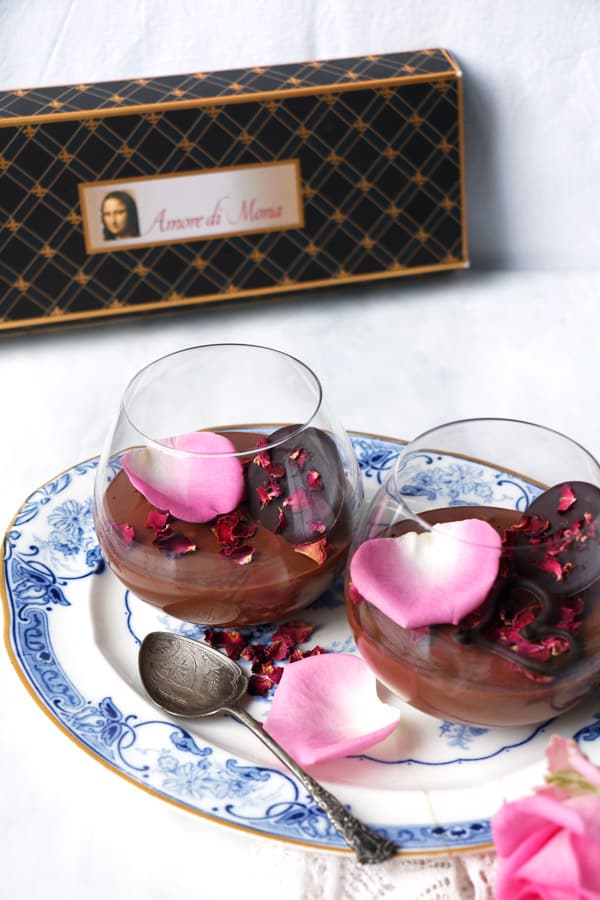 This recipe is adapted from my Vegan Chocolate Crème Brûlée that I have also created for Amore di Mona vegan chocolate. I really loved the flavour, texture and the simplicity of the recipe and always wanted to create a different version of it. And now with Valentines Day coming up, it couldn't be a better time to make a new chocolate dessert.
I've used an oat cream in here to keep the recipe coconut-free. If you can't find it, please use another vegan single cream consistency cream. The agar flakes add that really lovely texture and make it lighter. I've made few chocolate disks that I've sprinkled with dried rose petals and also piped some chocolate hearts for an extra special touch.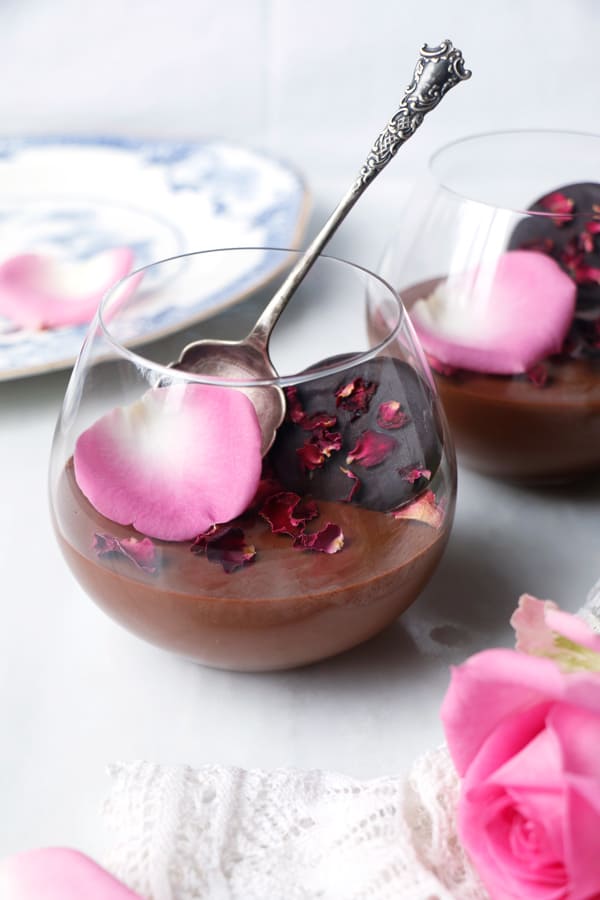 This Rose Cardamom Chocolate Mousse is quick to make, rich, chocolatey, sexy, looks beautiful. I hope you love it!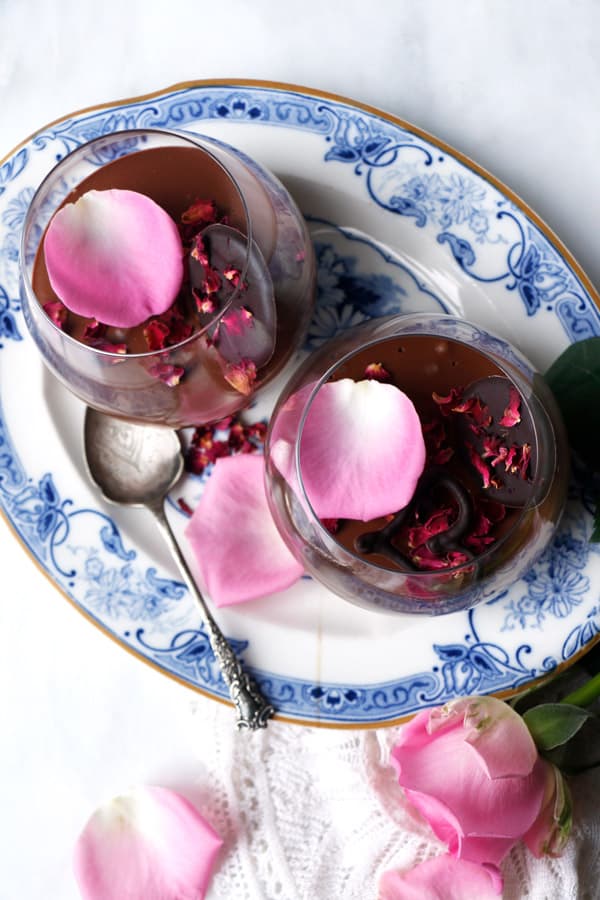 Yield: 4 servings
Rose Cardamom Chocolate Mousse (vegan)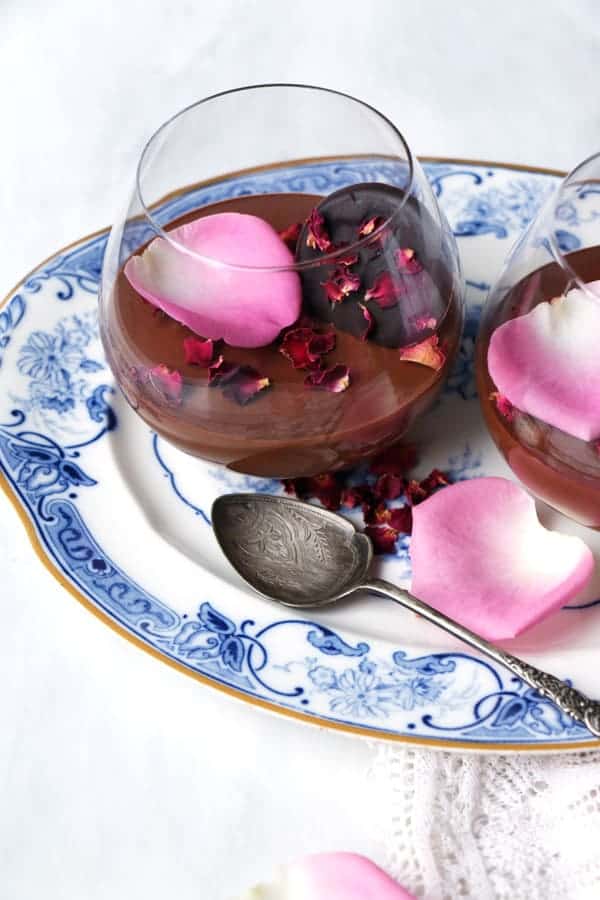 Ingredients
150g chocolate or dark vegan chocolate (5.3oz)
480ml oat cream (2 cups)
2tbsp maple syrup
1/2tsp vanilla extract
5 cardamom pods
1 1/2tbsp agar flakes
1tsp rose water
Topping:
50g chocolate or dark vegan chocolate (1.7oz)
edible dried rose petals
fresh rose petals
Instructions
Finely chop dark chocolate and set aside.
Pour oat cream into a small pot, stir in maple syrup, vanilla, cardamom and agar flakes, bring to a boil and leave to simmer for about 10 minutes stirring frequently until the flakes have dissolved.
Take off the heat, remove the cardamom pods and add rose water. Stir in chopped chocolate and mix until completely melted.
Pour evenly into 4 serving glasses and place into a fridge for about 1 hour until set.
In double boiler gently melt the chocolate for the topping.
Place sheet of greaseproof baking paper on top of a baking sheet. Using a small spoon make little disks with the melted chocolate and sprinkle with some dried rose petals. You can also use a piping bag with a small nozzle and make small hearts if you like. Place into a freezer to set.
Before serving sprinkle mousse with dried rose petals, add the chocolate disks and fresh rose petals if you like.
Serve and enjoy!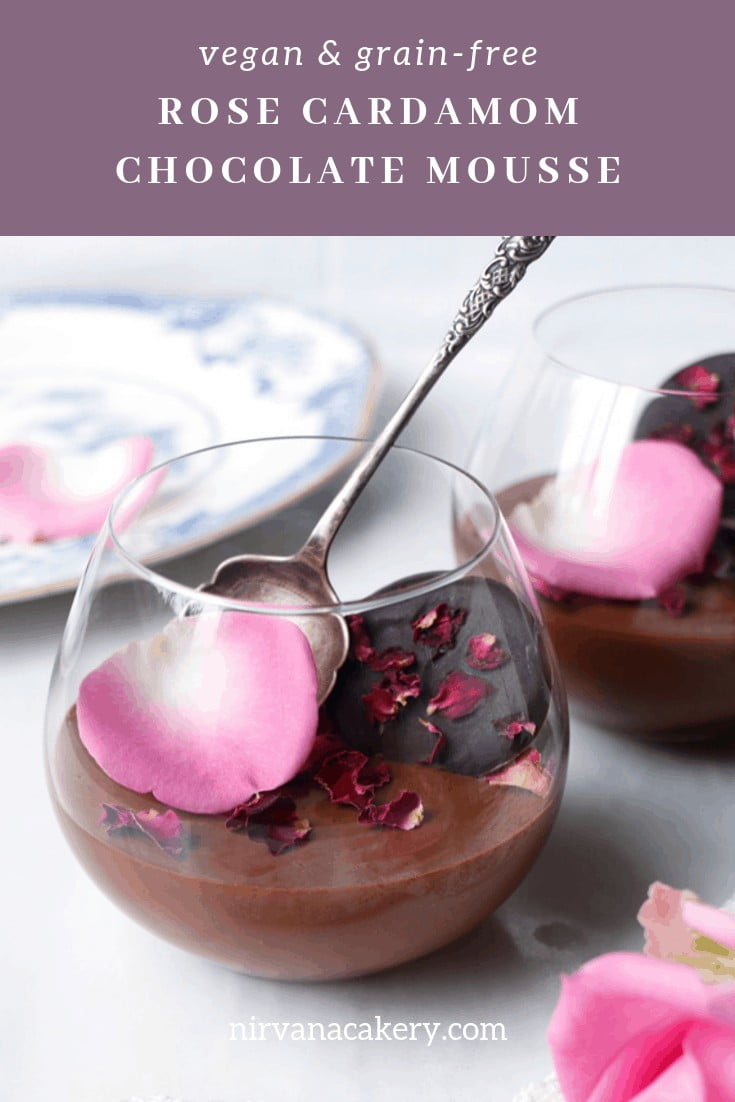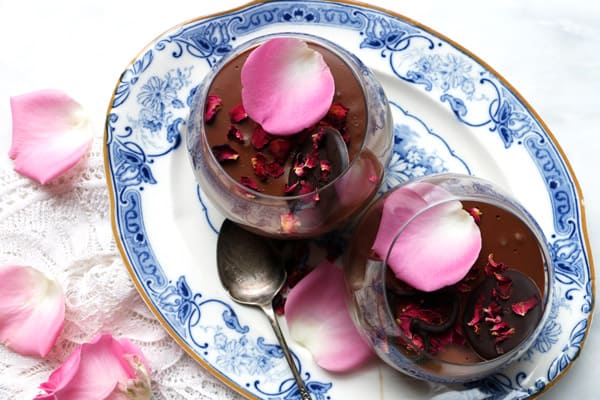 Similar Posts: