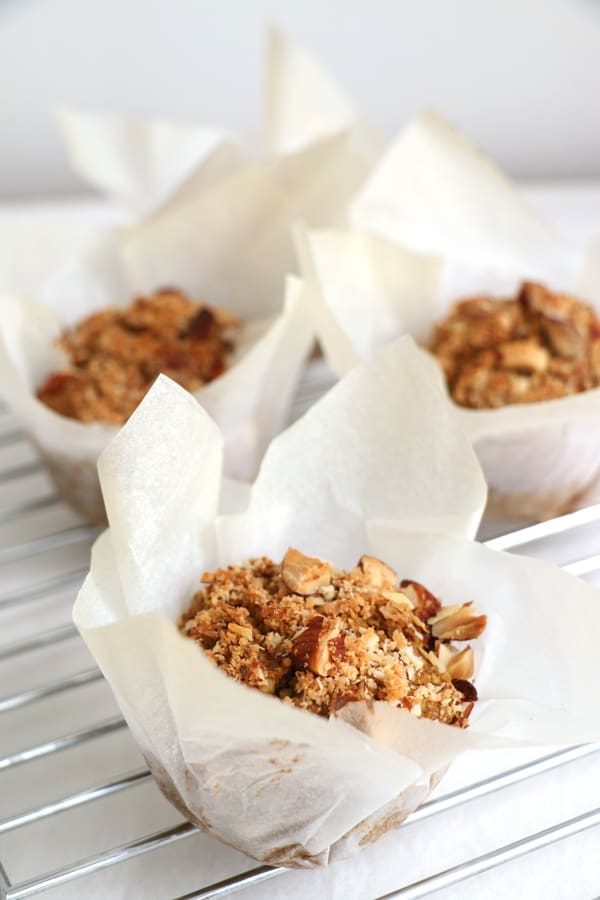 I made these Sweet Potato Muffins for the first time last summer when I started experimenting with vegan baking and somehow I got it right. I baked them a couple of weeks ago with a few changes in the recipe and they were a total disaster!
And now for the third time, I went back to my original recipe and yay, absolutely perfect!!! It always surprises me when a recipe works out for the first time, but sometimes they just do and I am really excited to share this one with you!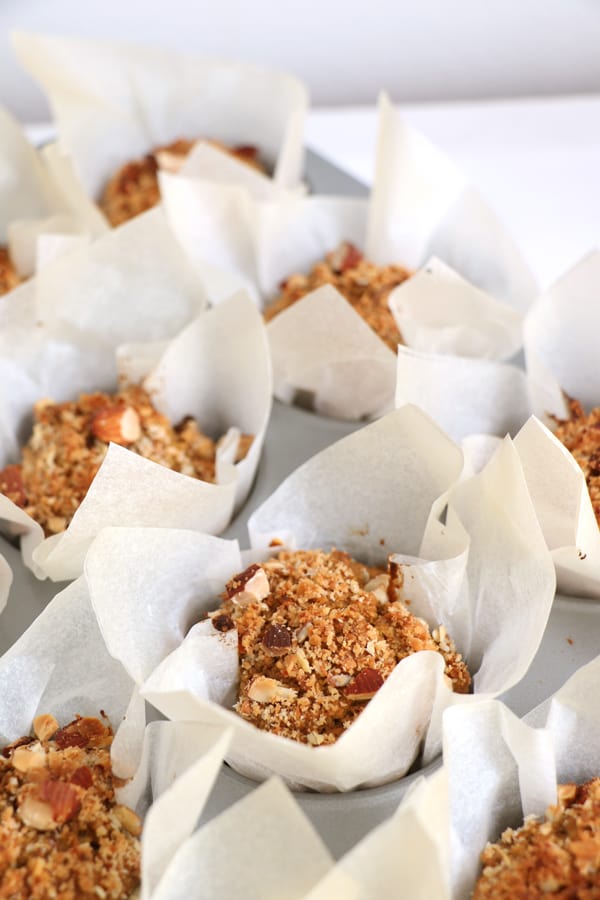 These muffins are just perfect; moist, full of texture and flavour with a little sweetness. The sweet potato and ginger work beautifully together in this recipe and add structure as it contains no eggs.
You can whisk these vegan muffins by hand in no time as there is no creaming necessary like in more traditional recipes. That's really why I love vegan baking, for simplicity.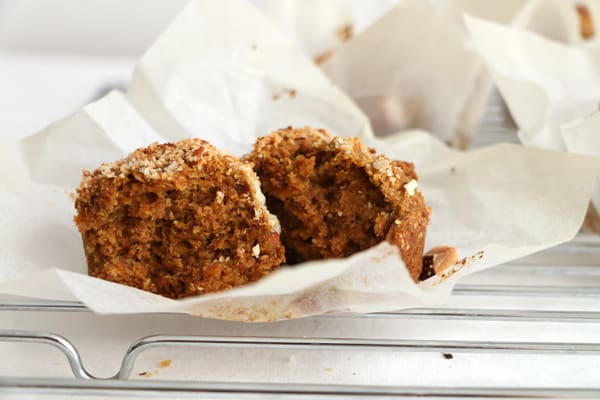 Root vegetables in cake recipes are great as they add sweetness and moisture to the batter and it's easier to reduce the amount of sugar. I have used rapadura sugar in this recipe, it's a great unrefined alternative to refined sugar and better value compared to coconut sugar which would be another great choice. Do experiment with alternative sweeteners as they are a healthier option and also add a different flavour to the recipes.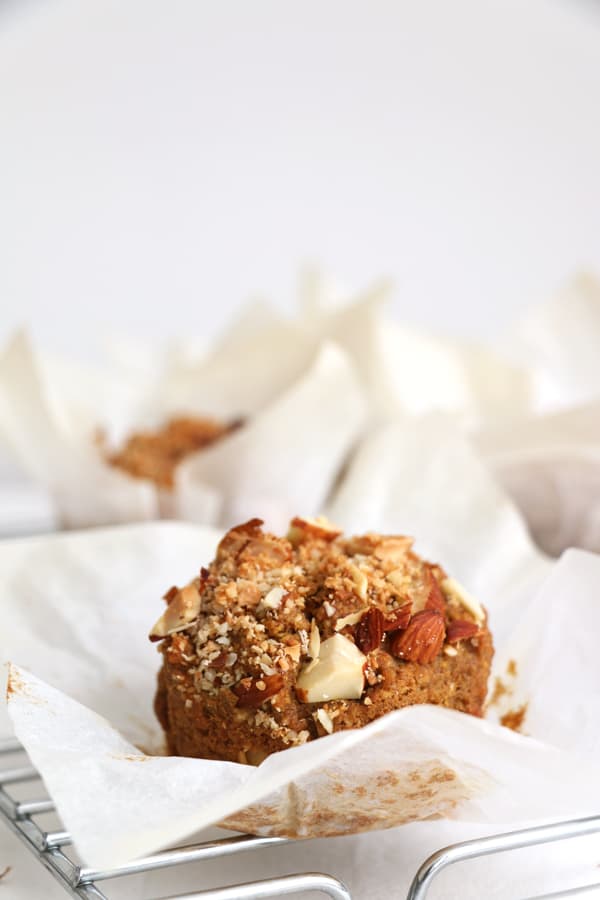 Yield: 12 muffins
Sweet Potato Vegan Muffins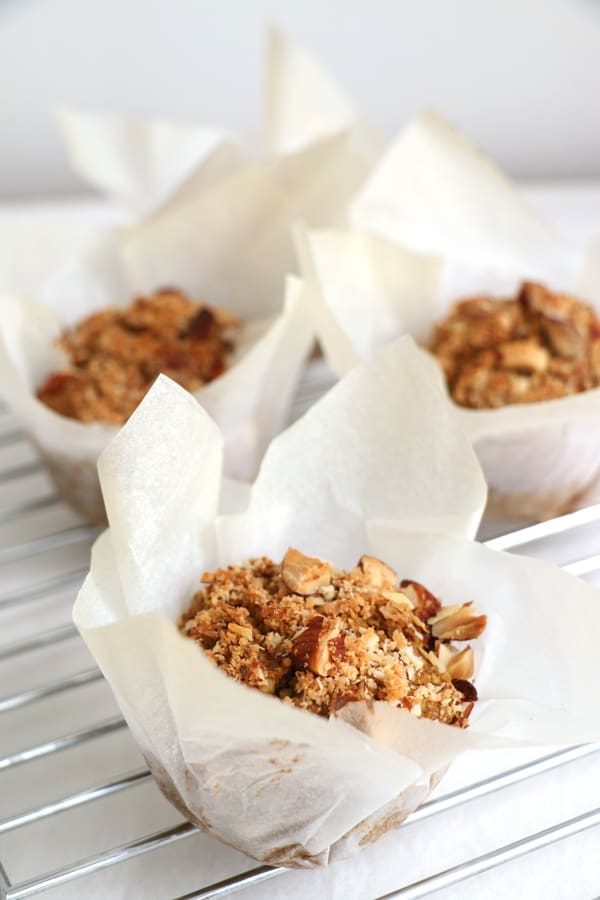 Ingredients
200g sweet potato, grated (2 cups)
20g fresh ginger root, grated (1tbsp)
200g wholemeal spelt flour (1 1/2 cup)
75g rapadura sugar (1/2 cup)
50g desiccated coconut (1/2 cup)
1 tsp baking powder
1 tsp bicarbonate of soda
1 tsp cinnamon
pinch of salt
80ml olive oil (1/3 cup)
150ml coconut milk (1/2 cup plus 2 tbsp)
1 tbsp apple cider vinegar
1 tsp vanilla
Topping:
40g almonds, chopped (1/3 cup)
2 tbsp desiccated coconut
Instructions
Preheat the oven to 200°C (180°C fan)
Line 12 hole cupcake tin with cupcake size cases. I have used 6" squares cut from baking paper.
In a small bowl mix chopped almonds with coconut for the topping and set aside.
In a large bowl whisk together spelt flour, rapadura sugar, desiccated coconut, baking powder, bicarbonate of soda, cinnamon and salt.
Add the grated sweet potato and ginger to the dry mixture and mix well together.
In a different bowl whisk together olive oil, coconut milk, apple cider vinegar and vanilla. Add to the dry mix and stir together until well combined.
Spoon the mixture into your prepared cases and top with the almond coconut mix.
Bake for about 25 to 30 min or until a cocktail stick comes out clean.
Remove from the oven once ready, leave to cool down for 15 min before moving onto a wire rack.
Enjoy!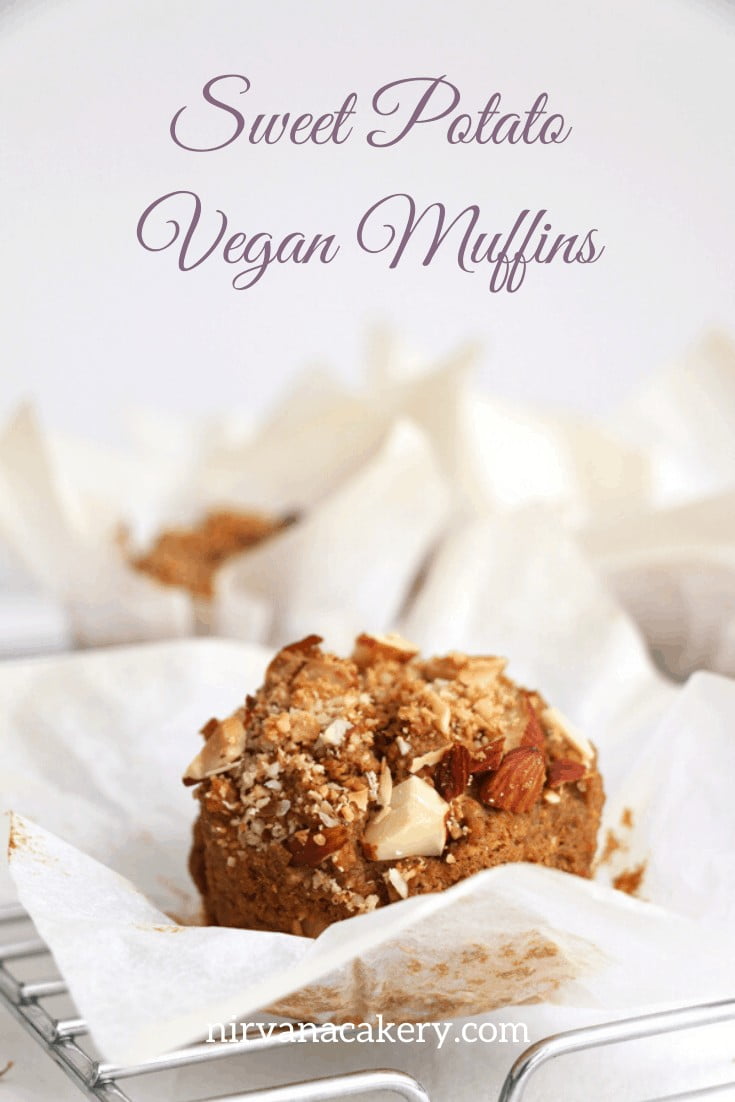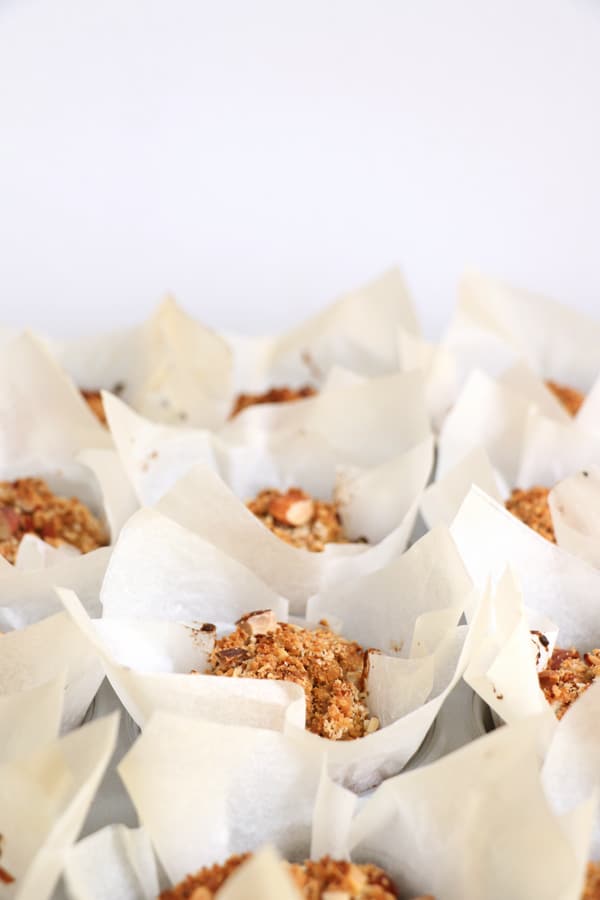 Similar Posts: