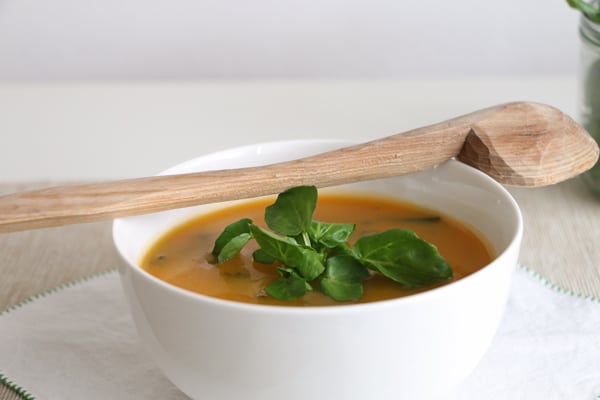 Originally I wanted to keep Nirvana Cakery all about wholefood baking. I can see already that it might be a bit tricky. Although a very new blog, it has already been evolving and taking me in new directions and I have no choice but to let it evolve where it has to. The whole purpose of this blog is to inspire you and myself to think about food in a new ways and let the food and our connection to food be our medicine. So let it be and let it flow.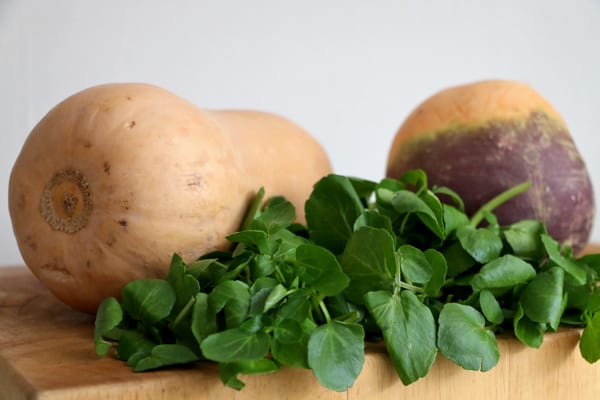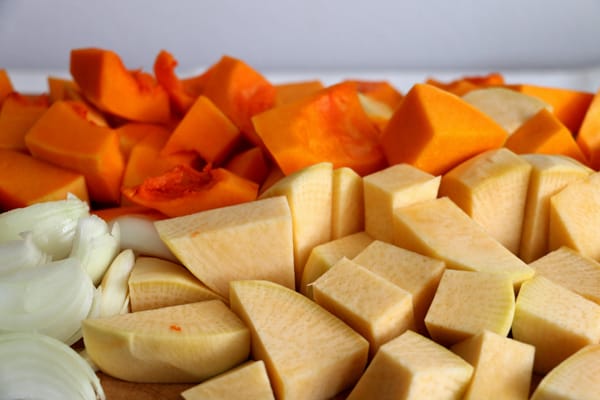 The recipe I would love to share with you today is a very simple and easy butternut squash, swede and watercress soup. With only 3 main ingredients, a meal can't get much easier than this. I am a big fan of soups and I make a large pot of thick vegetable soup pretty much twice a week. Soup is a great way to provide your body with nutrition as warm blended vegetables are easily absorbed by your body. Soups are very filling and satisfying and most of all pretty easy to cook. Great for kids to get all those veggies down easily, even if they complain a little!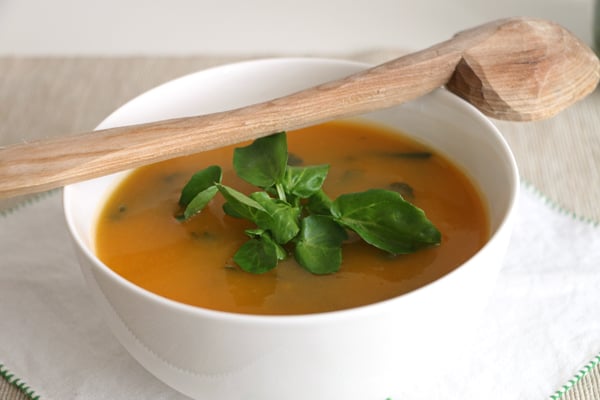 Yield: 6 servings
Squash, Swede and Watercress Soup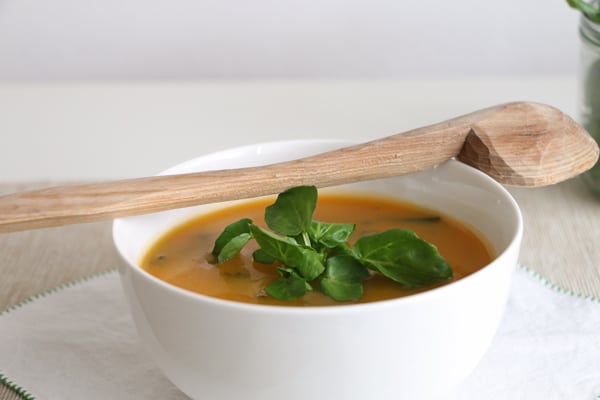 Ingredients
1 medium butternut squash, peeled, deseeded and chopped
1 medium swede, peeled and chopped
1 onion, peeled and roughly chopped
2 garlic cloves
100g watercress, (a good bunch)
sea salt and black pepper to taste
extra virgin olive oil
Instructions
Peel squash, swede, onion and garlic.
Roughly chop and add all to a large pot.
Cover with enough water and bring to a boil.
Simmer for about 20-30 min covered with a lid until all the vegetables are soft.
Prepare and wash your watercress while the soup is boiling.
Once ready, carefully blend the soup, add more water if the soup is too thick and to your liking.
Return to the stove, add watercress, season with salt and pepper and boil for 3 more min.
Take off the heat and add a good drizzle of olive oil.
Serve and enjoy!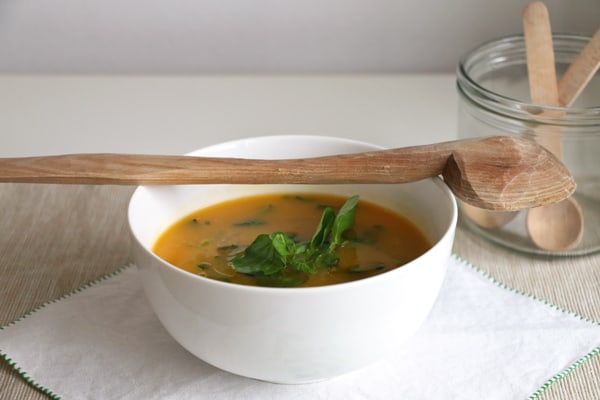 Similar Posts: