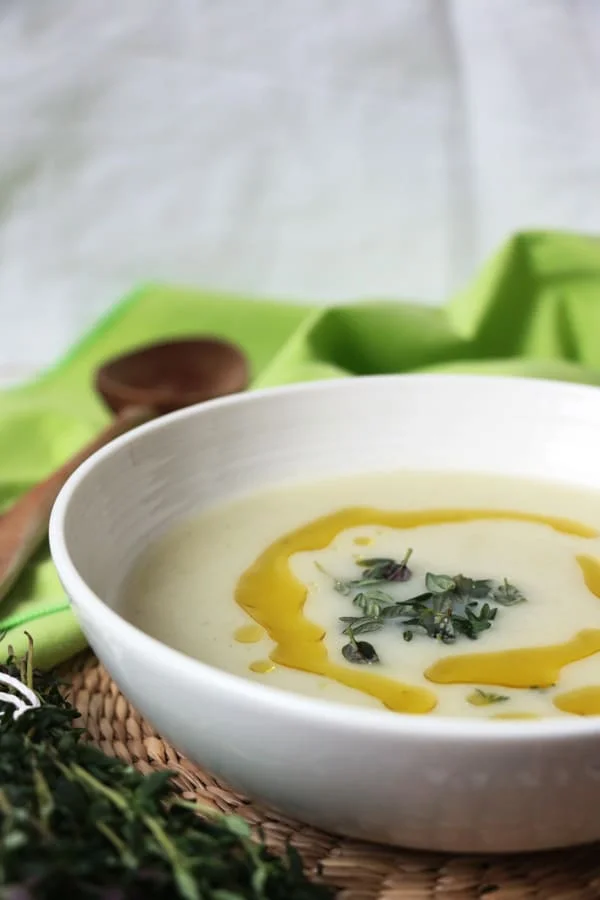 November is one of those months where you just need lots of cozy comforting warm meals and this Simple Cauliflower and Parsnip Soup might just be one of those. I can say I'm not a huge fan of cauliflower and although I've been brought up eating lots of cauliflower as a child I don't often cook it or have many fun recipes using it. But I do like it mixed with other veggies for more flavour or blended into a soup.
Soup is a simple and nourishing way to get the most of this plant and since it doesn't have any greens it's a winner with my son, which is always good:) In this recipe I've teamed up the cauliflower with some parsnips and thyme for extra flavour and fragrance. I use thyme quite a bit in cooking and it has become one of my most favourite herbs, it's beautifully fragrant and it works great in this recipe. Hope you'll enjoy this little bowl of goodness.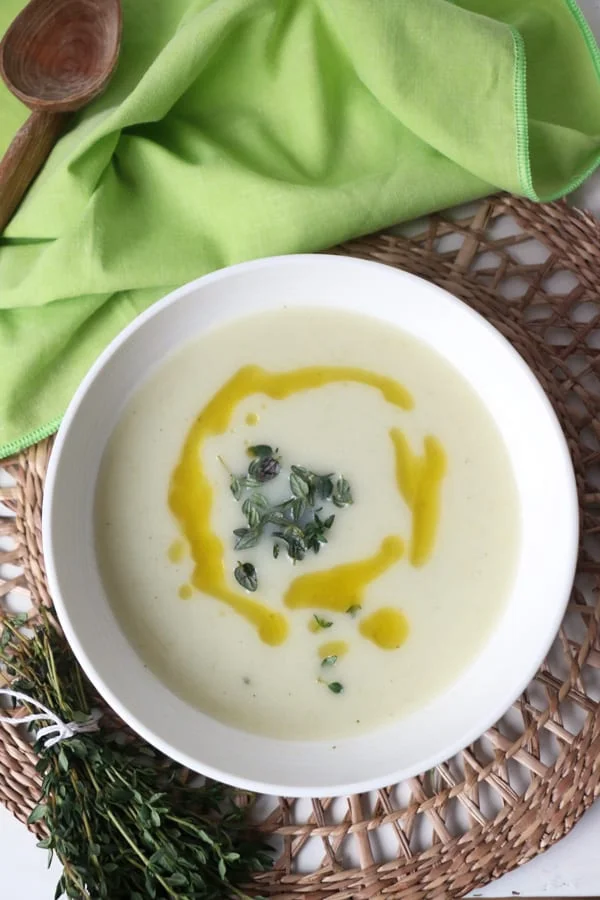 Yield: 4-6 servings
Simple Cauliflower and Parsnip Soup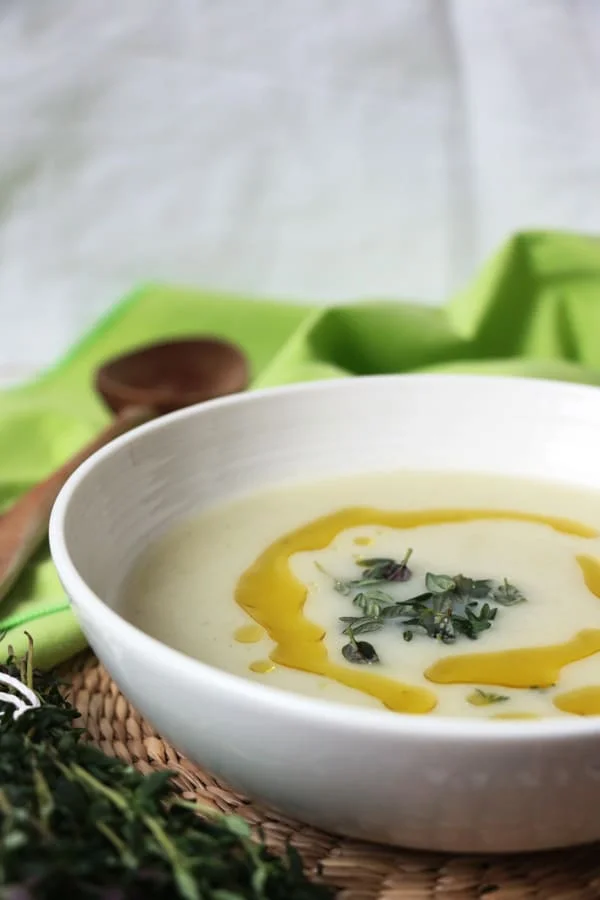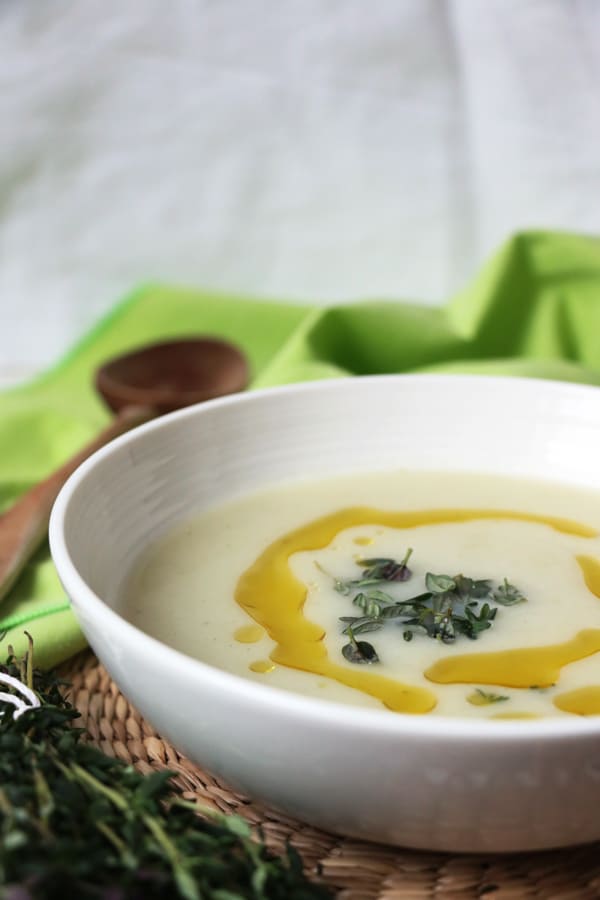 Ingredients
1 cauliflower, cut into florets
2 parsnips, peeled and chopped
1 onion, chopped
2 garlic cloves, chopped
2 celery sticks, chopped
1tbsp fresh thyme
salt & pepper
olive oil
Instructions
In a large pot sweat onions, garlic and celery with 1tbsp of olive oil for about 5 minutes.
After 5 minutes add cauliflower florets, chopped parsnips, thyme and enough water to just about cover all the vegetables, about 1-1,5l (4-6 cups).
Bring to a boil and simmer for about 10 minutes until soft.
Take off the heat and blend until smooth and creamy. Add more water if the soup feels too thick until you are happy with the consistency.
Season with salt and pepper.
Serve with good drizzle of extra virgin olive oil.
Enjoy!
Notes
If you prefer you can use vegetable stock or broth instead of the water.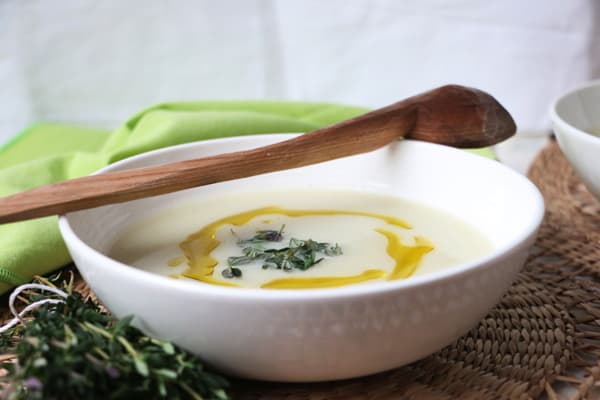 Similar Posts: