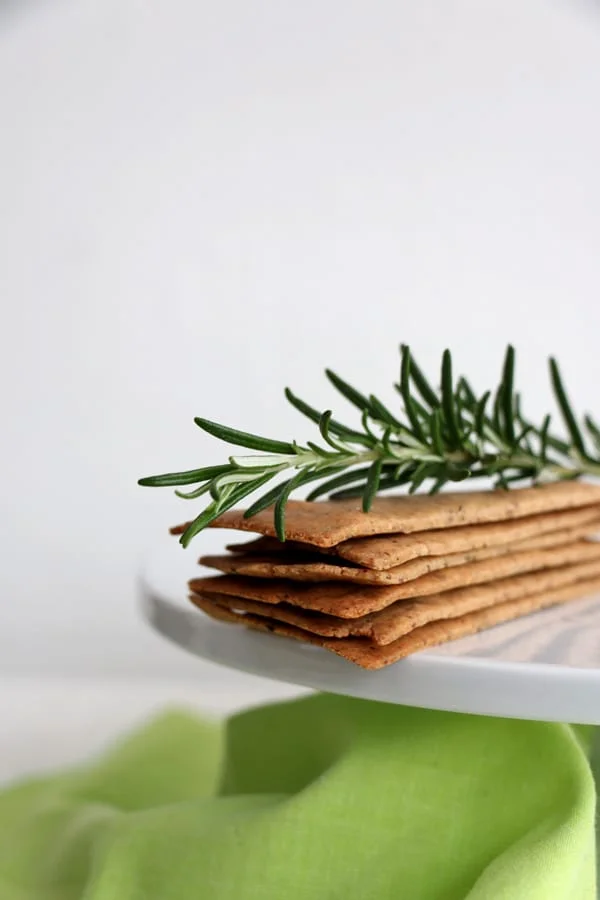 I wanted to develop crackers that are really tasty and really easy and simple to make. These buckwheat and rosemary crackers recipe does just that; really simple to make, crispy and taste really good.
As I have recently cut out eating too much bread, yes, I can definitely overdo it on the bread front, these come really handy. Now I treat myself to a nice sourdough loaf of bread from my local farmers market once a week and thoroughly enjoy it. And in the mean time, I have these to eat with some yummy dips and lots more veggies hopefully!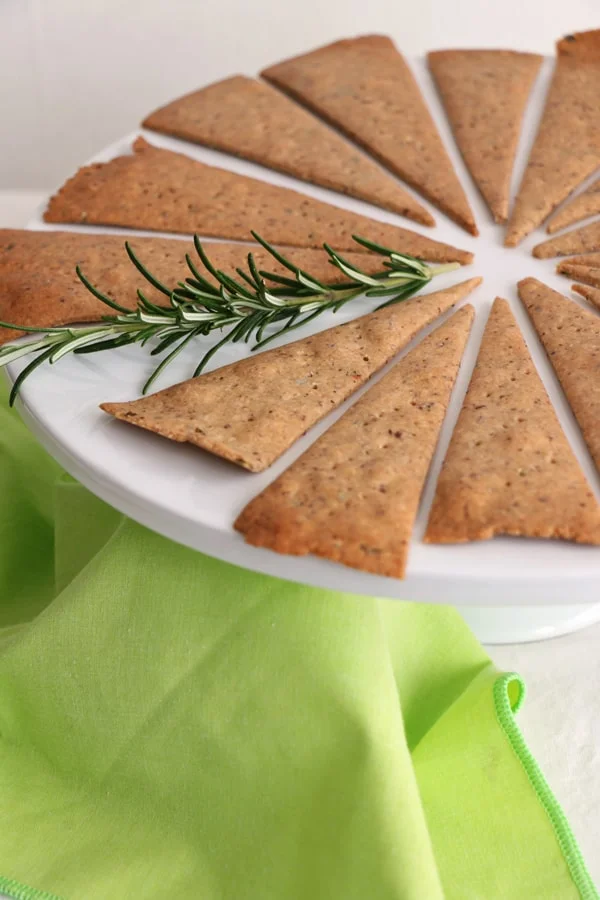 This is a quick and simple recipe and in no time you will have 32 yummy crunchy crackers ready to enjoy. Fantastic dipped in hummus or just on their own they are a yummy treat anytime, as a starter or part of your lunch.
The combination of the buckwheat, almonds and flaxseed works really well and the addition of rosemary gives these crackers beautiful flavour. You can experiment with adding different herbs and spices too. Overall a great healthy nutritious cracker recipe for you to try! Enjoy :)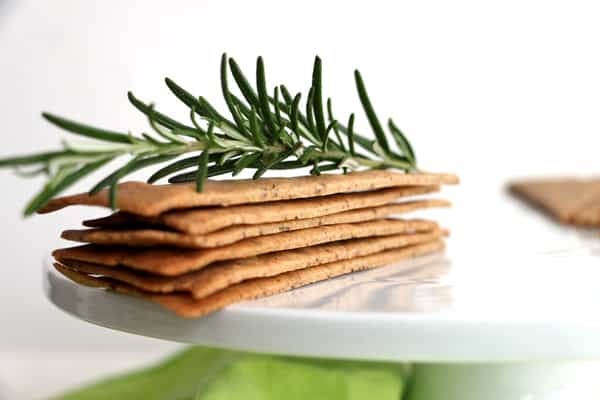 Yield: 32
Buckwheat and Rosemary Crackers (gluten-free & vegan)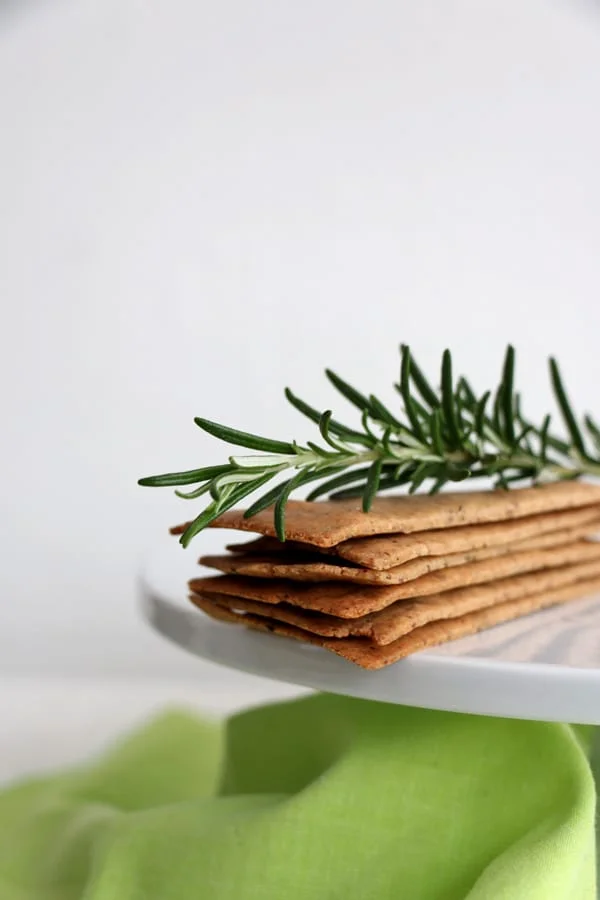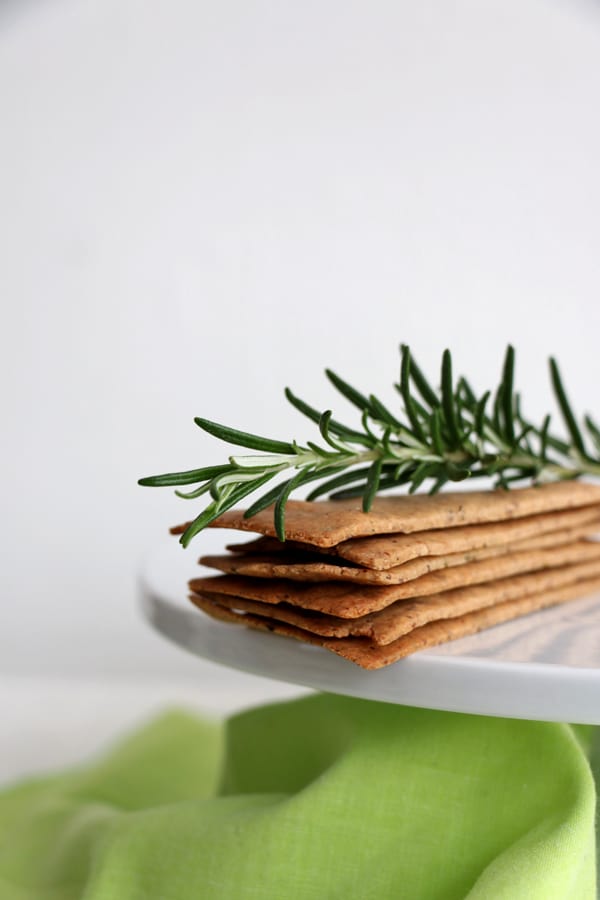 Ingredients
140g buckwheat flour (1 cup)
100g ground almonds (1 cup)
1tbsp ground flaxseed
1 tsp sea salt
black pepper to taste
1-2 tsp chopped fresh rosemary
2 tbsp olive oil
95ml water (1/3 cup+1tbsp)
Instructions
Preheat the oven to 200°C (180°C fan)
Prepare 2 baking sheets.
In a bowl whisk together buckwheat flour, ground almonds, flaxseed, sea salt, black pepper and chopped rosemary and set aside.
Mix olive oil together with water and add to the dry ingredients.
Bring together into a dough and knead on a surface until smooth. You can add a little water or flour, the dough should be nice and smooth, not sticky or too dry.
Separate the dough into 2 balls.
Place one ball between 2 sheets of greaseproof baking paper and roll out until about 2mm thickness.
Remove the top layer of baking paper and cut the dough into 16 wedges like you would cut a pizza and prick each cracker with a fork few times.
Transfer onto a baking tray keeping the bottom layer of paper.
Bake for 10-15 min. Keep an eye on the crackers as the outer edges always bake quicker. You might have to move them around, so they bake evenly.
Repeat with the rest of the dough.
Store in an airtight container for up to a week.
Enjoy with your favourite dip or on its own.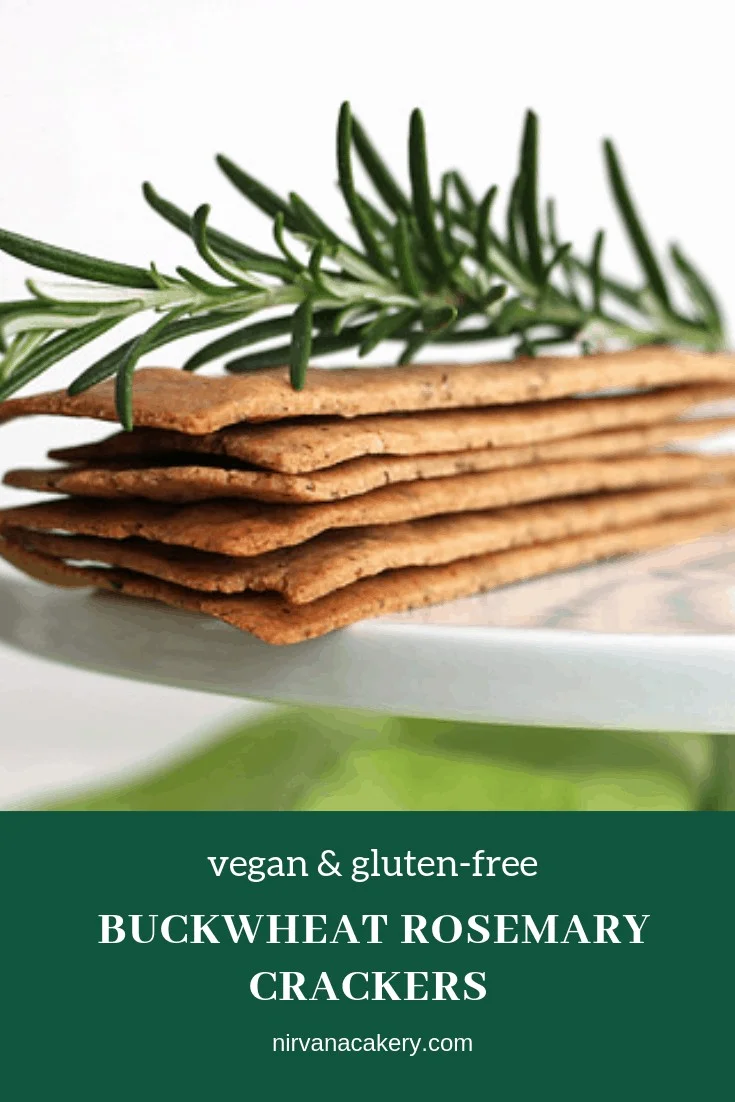 Similar Posts: