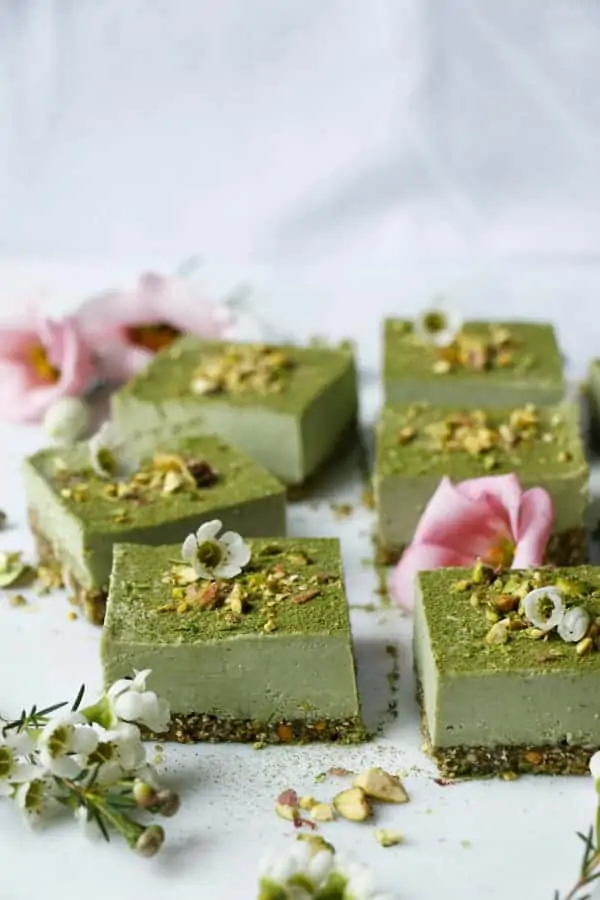 Today I have an amazing Pistachio Amaranth Moringa Bars recipe for you. A little fusion between high protein superfood bars and raw dessert these are just so moreish. I've been having these for mid morning or afternoon snack and they give you just the perfect boost.
I really like moringa, in my opinion it's not as tasty as matcha, but perfect disguised in a smoothie, dressing, porridge, dessert or anything you can think of. I don't really do spirulina so moringa is my green powder of choice. This is the first time sneaking it into a dessert and it turned out so beautiful and delicious.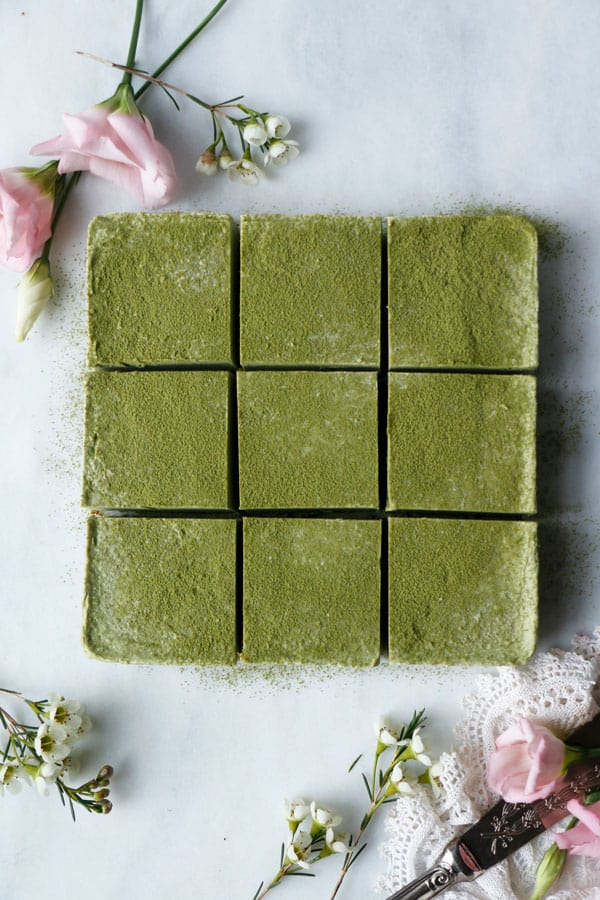 I've added some puffed amaranth to the crust to make the recipe more interesting and pumpkin seed butter to keep that lovely green colour in the bottom layer too. Of course you can use almond or cashew butter if that's what you have on hand.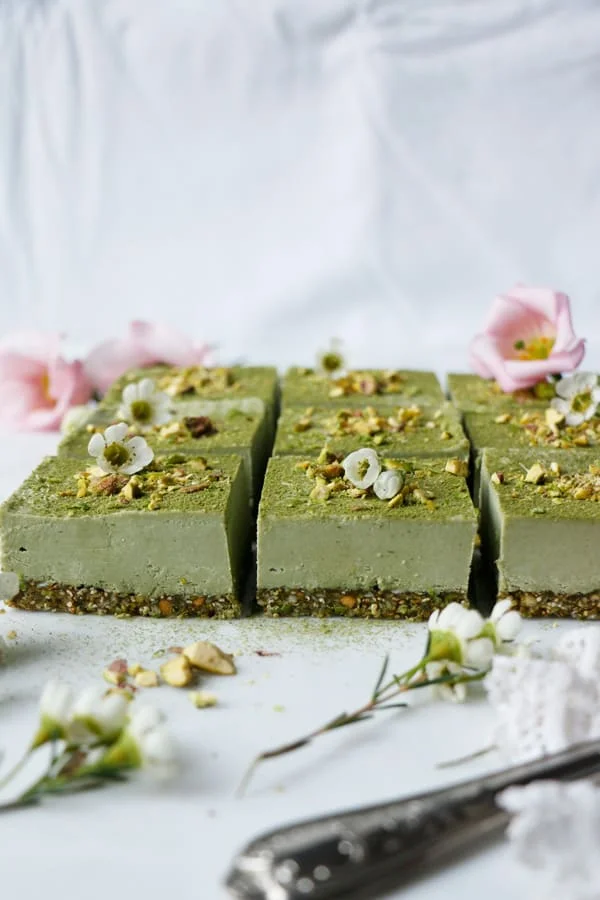 Puffing amaranth is super simple and you can follow the instructions in this recipe.
I've used 1tbsp of moringa powder, I found that to be about the right amount without overpowering the recipe, you could possibly add 1/2tbsp more depending on your taste. Same with the lime, use as much as you like.
The recipe would work really well with matcha too. Enjoy & I hope that you love them as much as me :)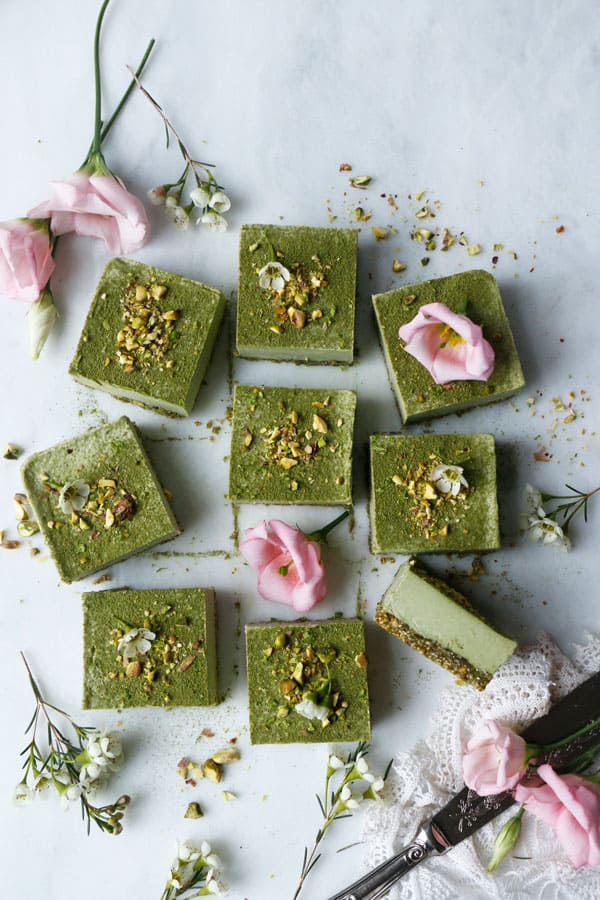 Yield: 9 bars
Pistachio Amaranth Moringa Bars (raw, vegan, grain-free)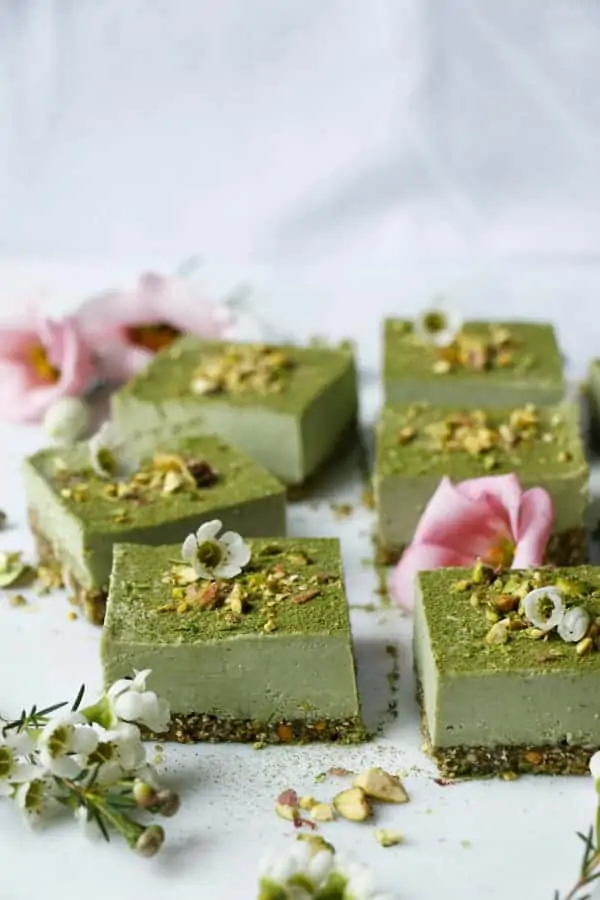 Ingredients
Crust layer:
10g puffed amaranth (1/3 cup)
80g shelled pistachios (1/2 cup)
50g desiccated coconut (1/2 cup)
1/4tsp cinnamon
1/4tsp cardamom
pinch pink salt
3tbsp pumpkin seed butter
3tbsp maple syrup
Moringa layer:
200g cashews, soaked overnight (1 1/2 cups)
1tbsp moringa powder
1 lime, zest
1 lime, juice
60ml maple syrup (1/4 cup)
1tsp vanilla
120ml almond milk (1/2 cup)
200g coconut butter (1 cup)
2tbsp coconut oil
Instructions
Prepare 7" square cake tin with removable base.
Place shelled pistachios into a food processor or high speed blender and pulse few times until coarsely ground. Add desiccated coconut, cinnamon, cardamom and salt and pulse until incorporated. Scoop everything into a medium bowl and mix in puffed amaranth.
In a small bowl mix together pumpkin seed butter with maple syrup and now stir into the rest of the mixture to have a sticky texture. If you find the mix too dry add another 1tbsp each of pumpkin seed butter and maple syrup.
Spoon the crust mix into the tin, spread evenly onto the base and press tightly down. Place into a fridge.
In a double boiler gently melt coconut butter with coconut oil and set aside.
Rinse the soaked cashews under running water and place into blender. Add moringa powder, lime zest, juice, maple syrup, vanilla and almond milk and blend until smooth. Slowly add melted coconut butter and blend until incorporated. Make sure the mixture is at room temperature before adding the coconut butter.
Spoon onto the crust layer and smooth out the top.
Place into a freezer for few hours or overnight to set.
Once set carefully remove from the tin and with a sharp knife cut into 9 squares.
Dust with more moringa powder and crushed pistachios.
Store in a fridge or freezer.
Enjoy!
Notes
To make puffed amaranth is super simple and you can follow the instruction in this recipe.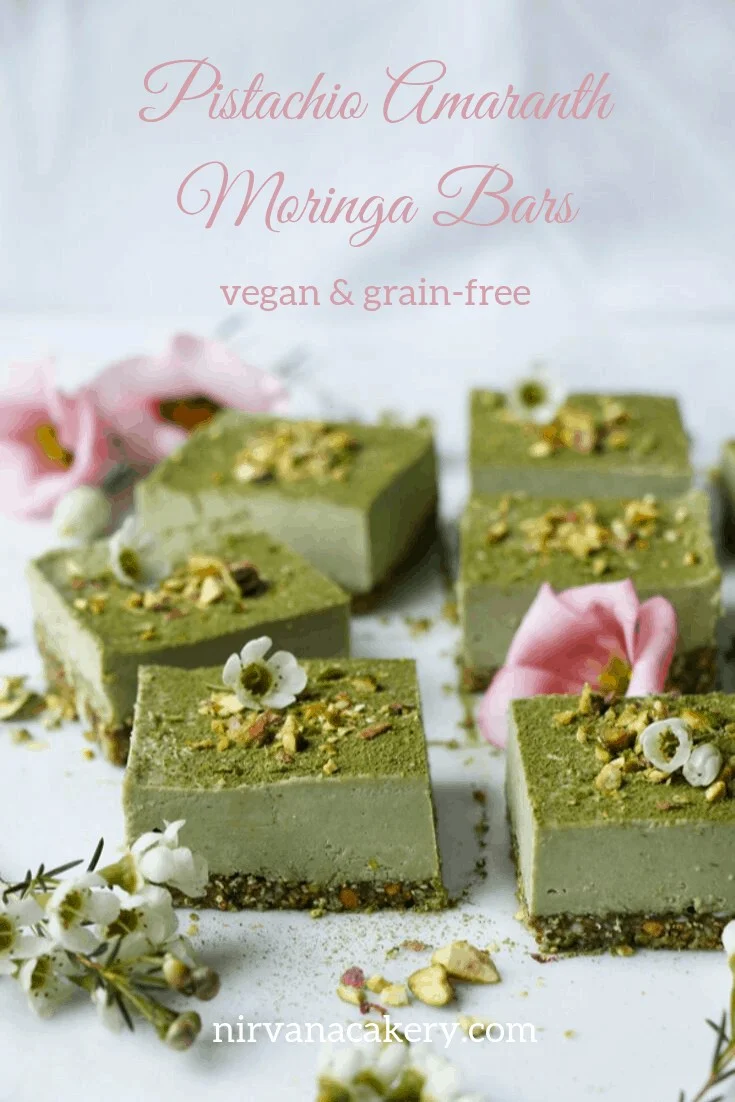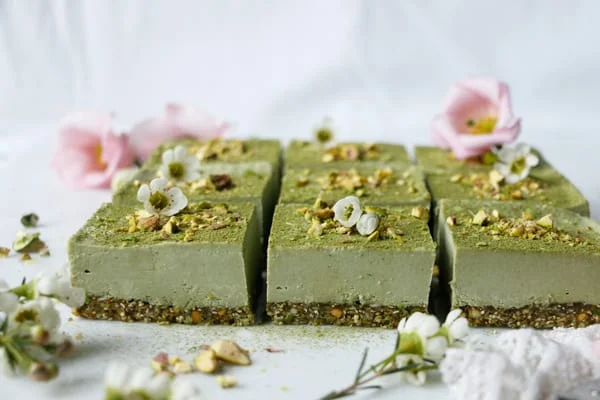 Similar Posts: