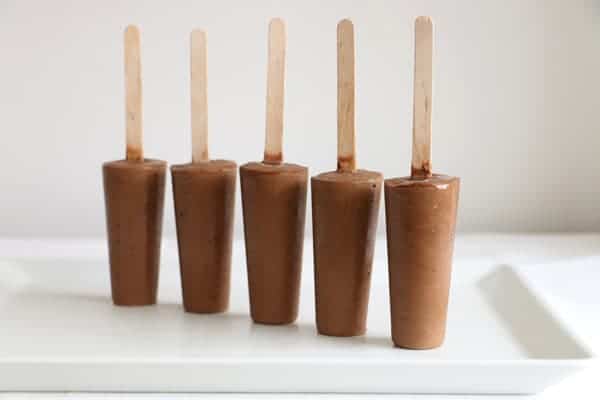 I've been making healthy homemade ice lollies for my son for 2 years now and they are such a great snack during the hot summer months. They are so simple and easy to make, a healthy alternative to the shop bought ones that are loaded with sugar, artificial colours and who knows what else. Most of the time I just blend a selection of fruit and sometimes sneak in some veggies, but for this recipe I wanted something the grown ups would enjoy as well:)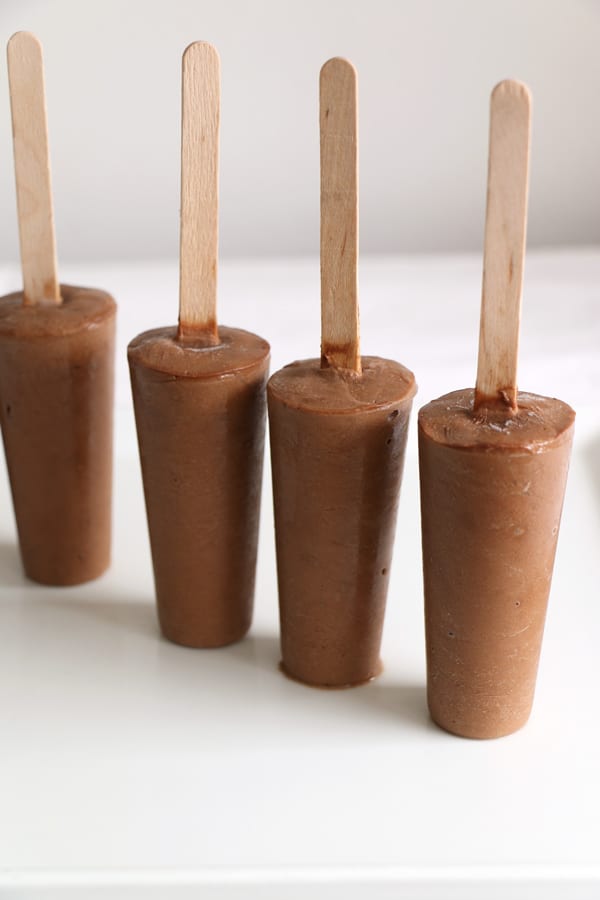 Inspired by chocolate and avocado mousse this is a delicious homemade ice lolly. Chocolate and avocado work really well together and with adding some banana and maple syrup for extra sweetness this lolly is a must try. Many supermarkets sell ice lolly moulds these days and you can also find a great selection on Amazon.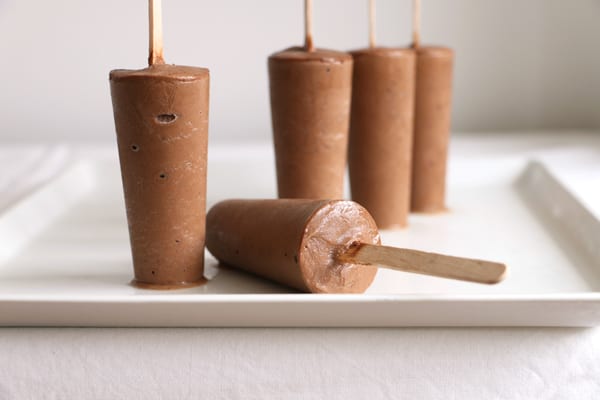 Chocolate and Avocado Ice Lolly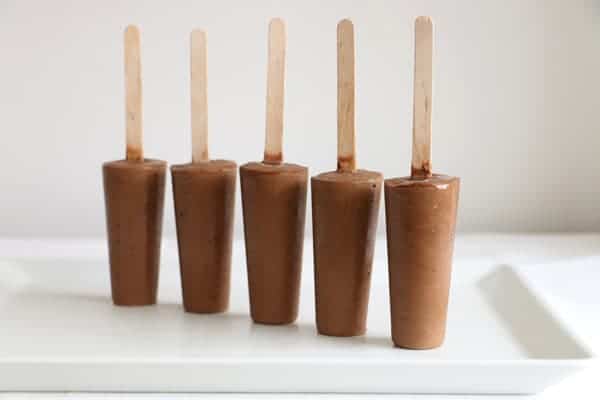 Ingredients
1 avocado
1 banana
2tbsp raw cacao
2tbsp maple syrup
1tsp lemon juice
1 cup almond milk
Instructions
Peel avocado and banana.
Place into a blender with cacao, maple syrup, lemon juice, half the amount of almond milk and blend until smooth.
Slowly add the rest of the almond milk until you achieve the desired consistency.
Pour into prepared ice lolly moulds, insert ice lolly sticks and freeze for at least 3 hours, better overnight.
Notes
You can replace maple syrup with some raw honey or medjool date.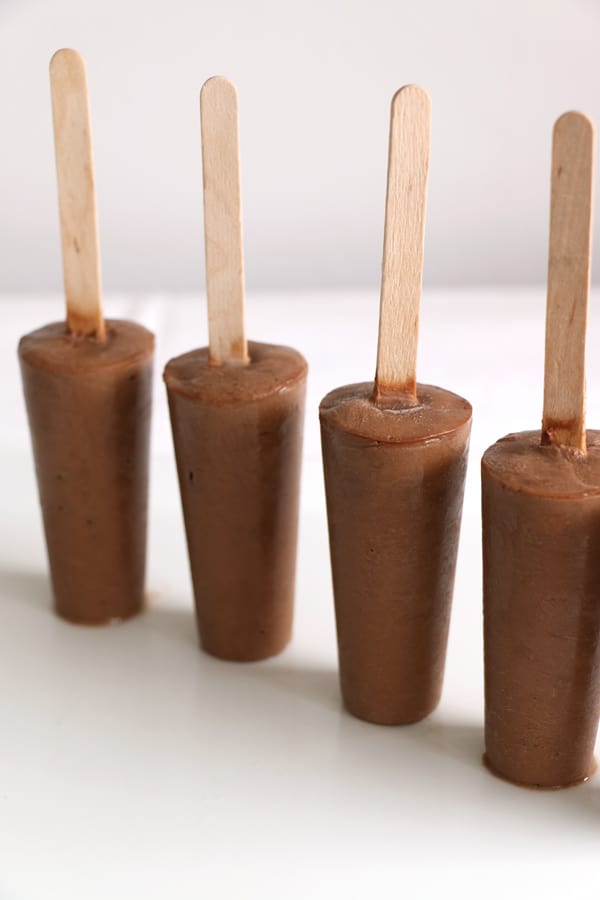 Similar Posts: