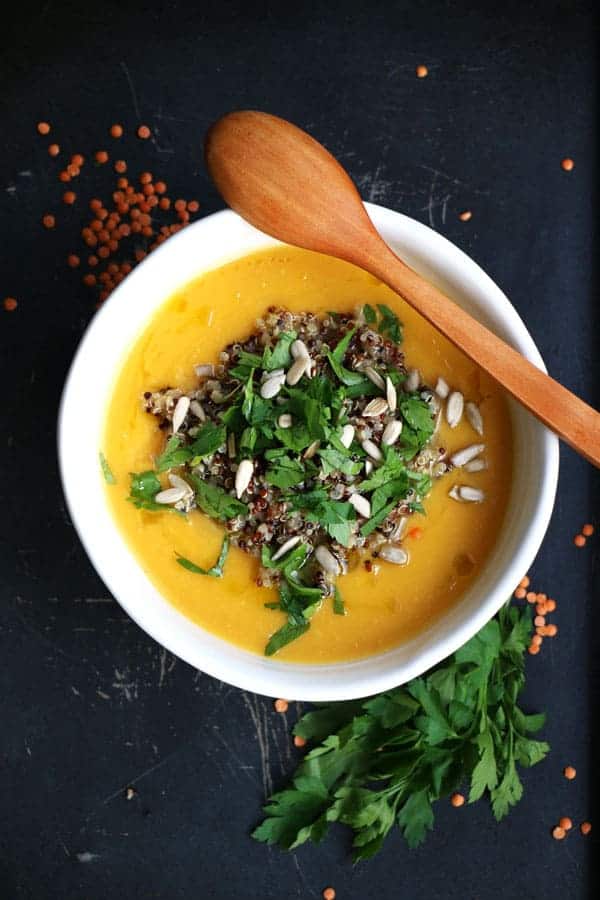 I always strive for simplicity, yet simplicity is the most difficult to achieve in any area of one's Life. Yet it is the only way to move forward with more clarity, more peace, more ease. Which brings me to a question how can I simplify my Life more? How can you simplify your Life more to have more empty space? What would you do with that? Nothingness….
And so I bring you simplicity in a bowl, a warm, cozy, colorful, yet simple Carrot and Red Lentil Soup to warm you up in this first week of February. With two main ingredients and a little cooking time, it's a perfect midweek meal.
I've kept it very simple, no fancy spices, few simple ingredients that you hopefully have around in your pantry. You could, however, spice it up with some ginger, cumin and coriander, even turmeric if you like. Anything goes with this one. I like to top my bowl of soup with some quinoa to make it into more of a substantial meal if you fancy trying it out. Oh, and you need plenty of lemon juice. Enjoy!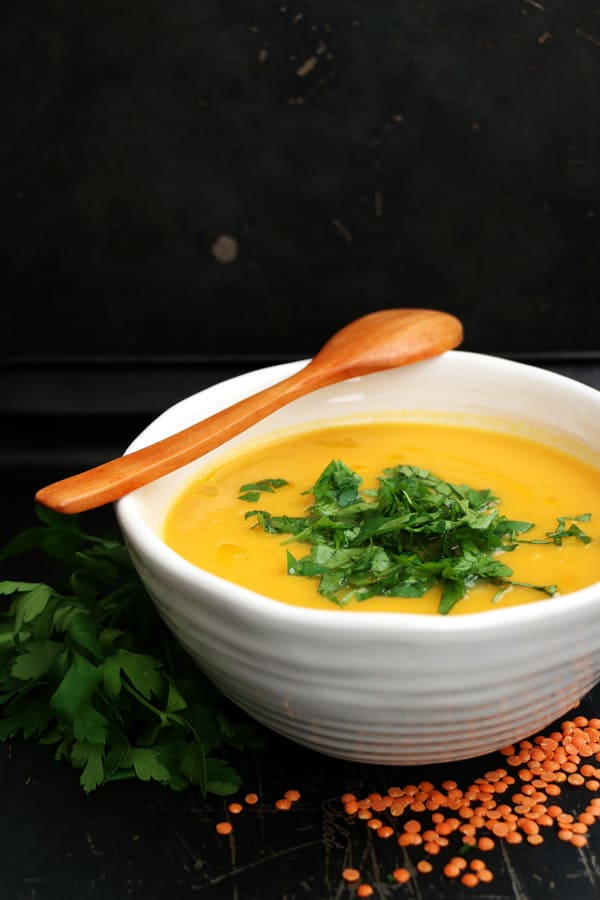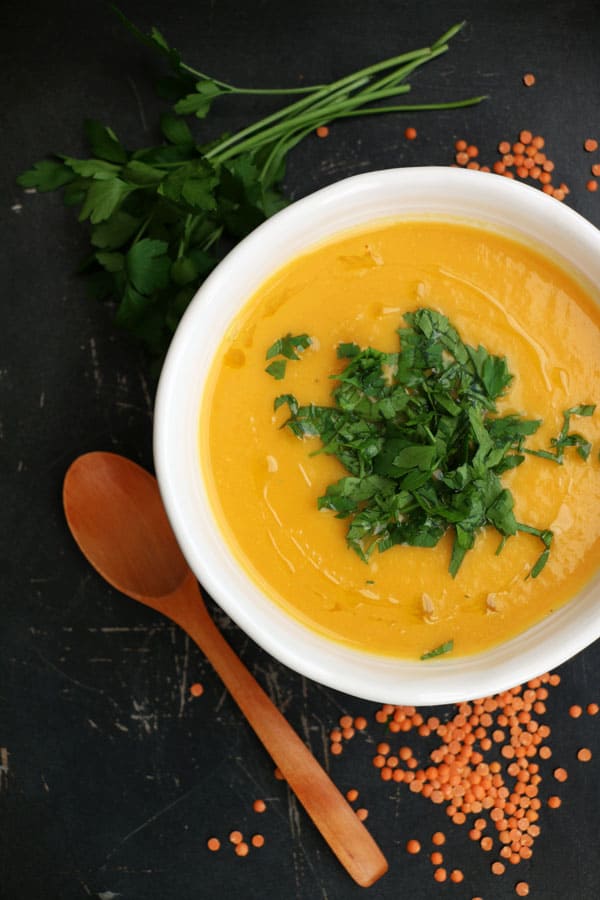 Yield: 4-6 servings
Carrot and Red Lentil Soup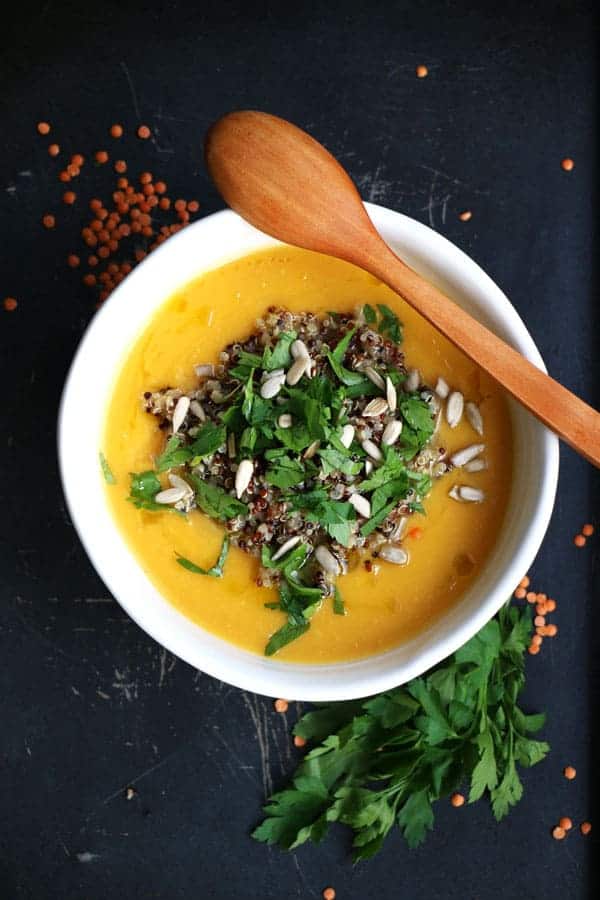 Ingredients
2tbsp olive oil
1 onion, roughly chopped
2 garlic cloves, chopped
2 celery sticks, chopped
5 carrots, roughly chopped
180g red lentils (1 cup)
1,5l vegetable broth, stock or water (6 cups)
sea salt & pepper
1 lemon, juice
chopped fresh parsley
cooked quinoa to serve (optional)
Instructions
In a large pot gently heat about 2tbsp of olive oil, add chopped onion, garlic and celery and saute for about 5min.
Rinse lentils until running water and add them into the pot together with chopped carrots and your choice of liquid. Bring to a boil and leave to simmer for about 20min until the lentils and carrots are cooked.
Take off the heat and carefully blend until smooth. Season with sea salt and freshly ground pepper and plenty of lemon juice to taste.
Serve with a dollop of cooked quinoa and chopped fresh parsley for more substantial meal.
Enjoy!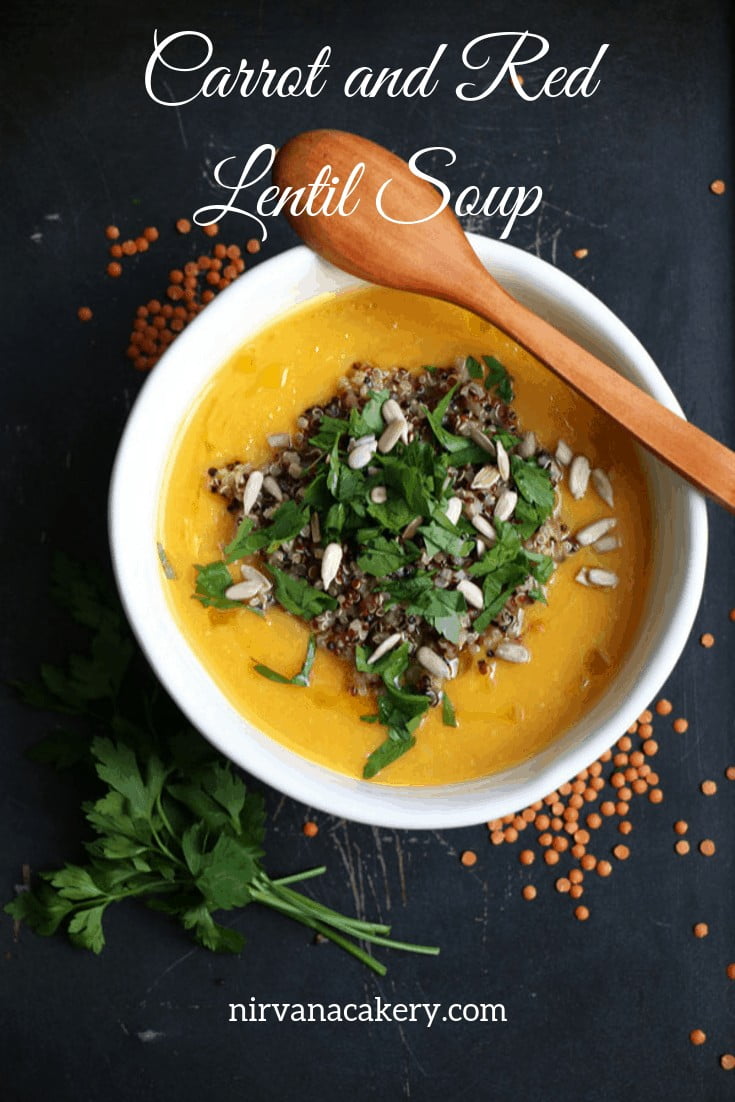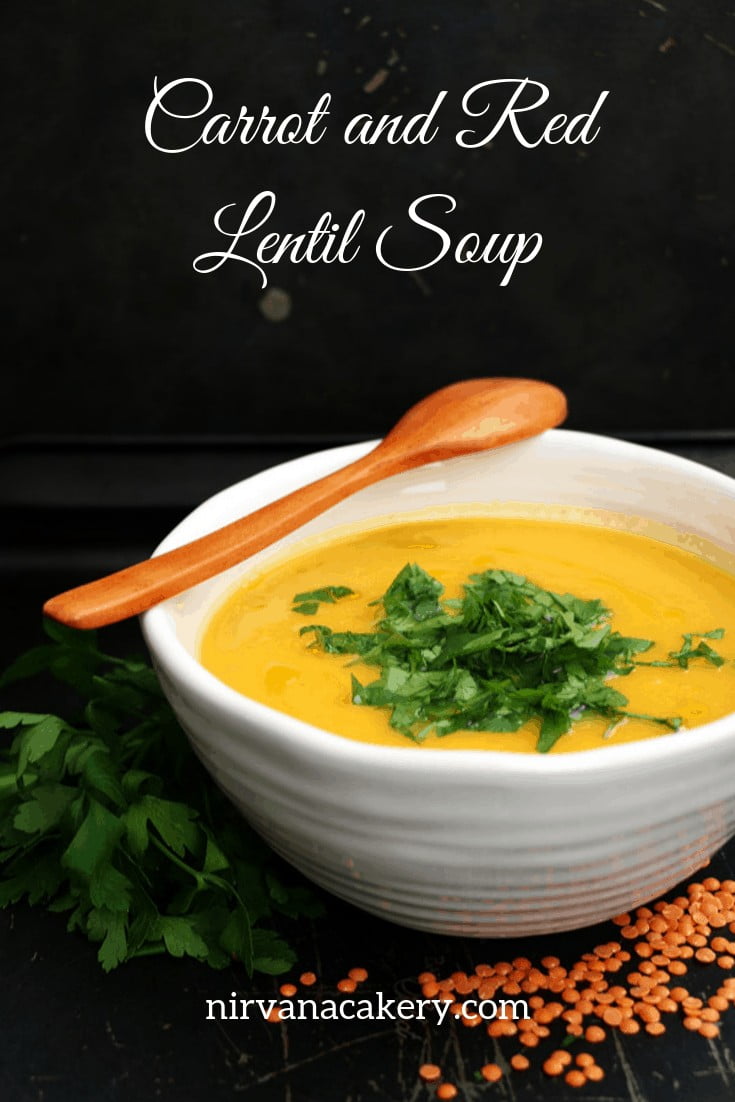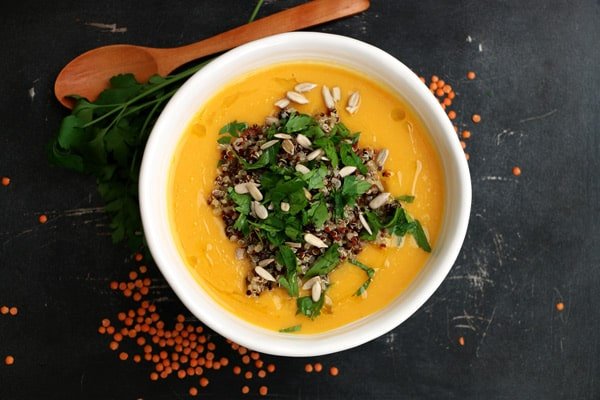 Similar Posts: