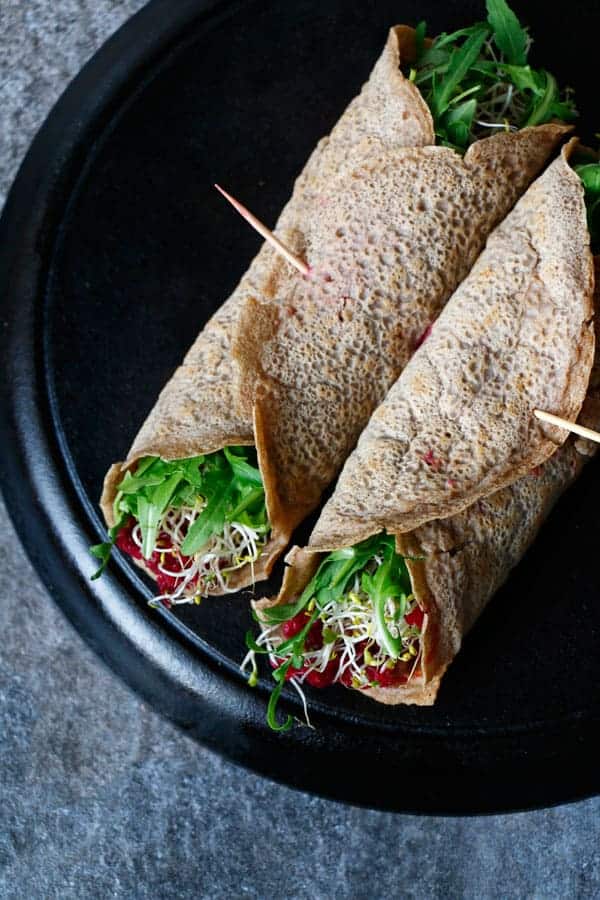 I've been experimenting with a simple and quick recipe that could substitute slice of bread for a while now and have came up with these Buckwheat Teff Wraps. I couldn't decide what to call these – pancakes, crepes, galettes, wraps and so I've settled on wraps, but they could be just any of the above. I've kept the recipe super simple, flour, sea salt and water. I did try the batter with egg, flax egg and chia egg, but realized that they aren't at all necessary. So simple it is.
Very simple to make and with only 3 ingredients these wraps are perfect for a quick light lunch or dinner. I've filled these with my Beetroot Tahini Dip, mix of broccoli and alfalfa sprouts and fresh rocket leaves. You can eat them with any savory or sweet filling, whatever you have available pretty much goes. You can make them fairly thick or much thinner, experiment the way you like them the best. I also find that they need longer cooking then wraps made with more traditional flours. The recipe will make 2 medium or 3 small thin wraps. Enjoy:) x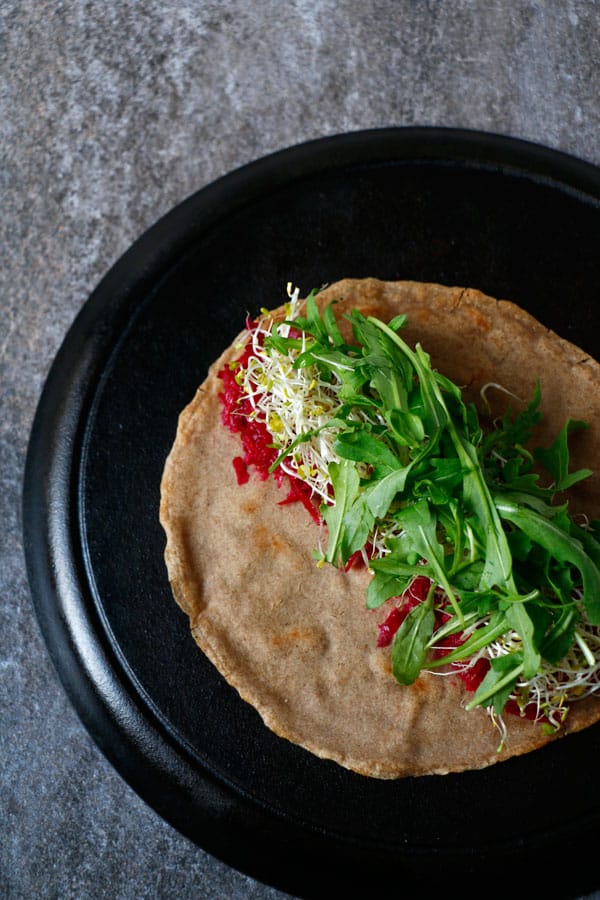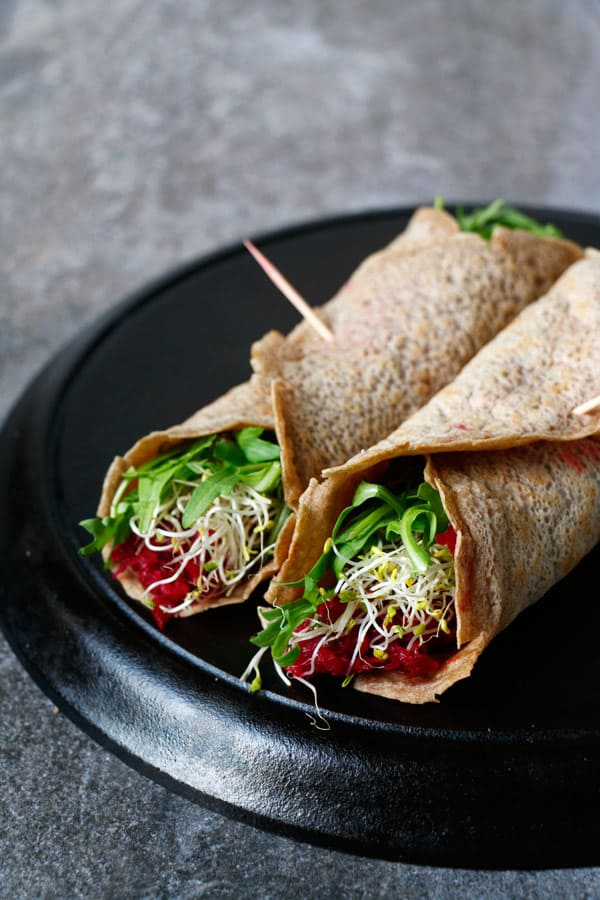 Yield: 2 medium wraps
Buckwheat Teff Wraps with Beetroot Dip (gluten-free & vegan)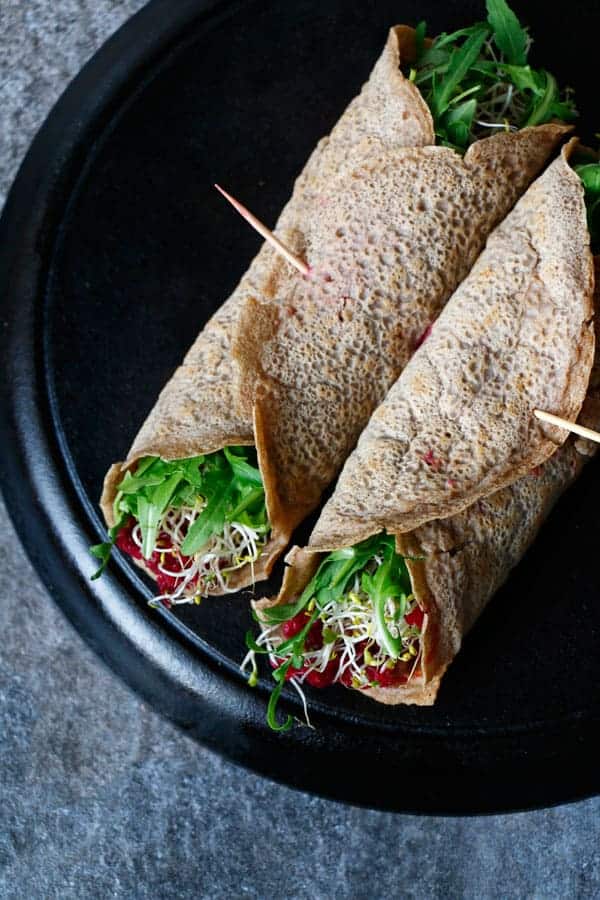 Ingredients
35g buckwheat flour (1/4 cup)
35g teff flour (1/4 cup)
pinch sea salt
180ml water (3/4 cup)
Filling:
Broccoli & Alfalfa sprouts
Rocket (Arugula)
Instructions
Place buckwheat flour, teff flour, sea salt and water into medium bowl and whisk together until smooth cream like consistency.
Brush a little coconut oil onto skillet, pour about half the amount on top and swirl around to spread out evenly.
Cook for about 5 minutes until it looks cooked on top and golden at the bottom. Flip over and cook until golden on both sides.
Repeat with the rest of the mix.
Spread beetroot dip along the center, top with sprouts and fresh rocket and roll to close the filling in.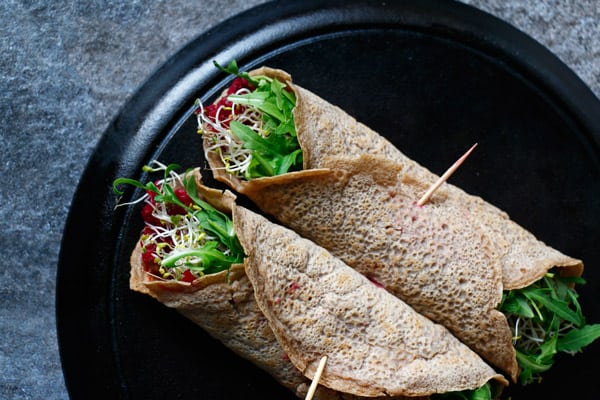 Similar Posts: