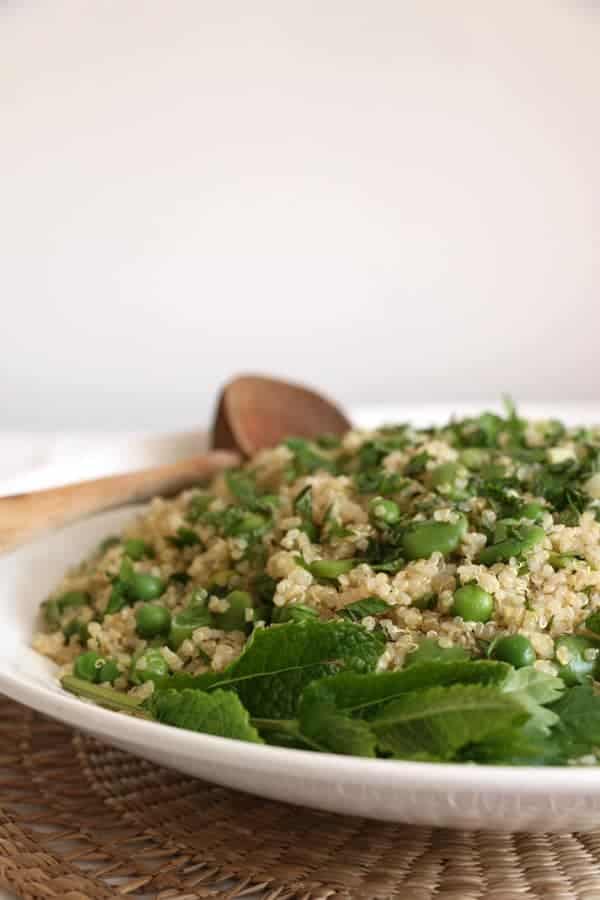 Who doesn't love salads in summer, they are quick and easy to make, go pretty much with everything and you can always make lots to have enough for few meals. Win win for all of us busy beautiful ladies out there. Today I'm keeping very seasonal with this very fresh and summery looking Broad Bean, Pea and Quinoa Salad. Tossed with some fresh mint, parsley and drizzled with olive oil and lemon juice it's a perfect salad for summer.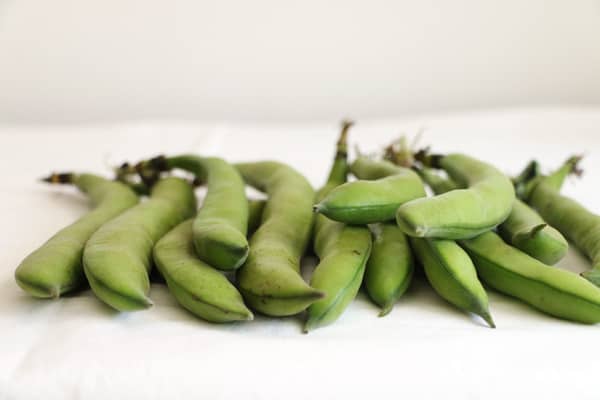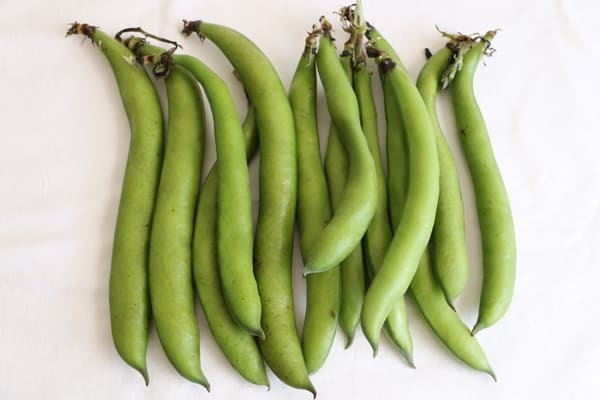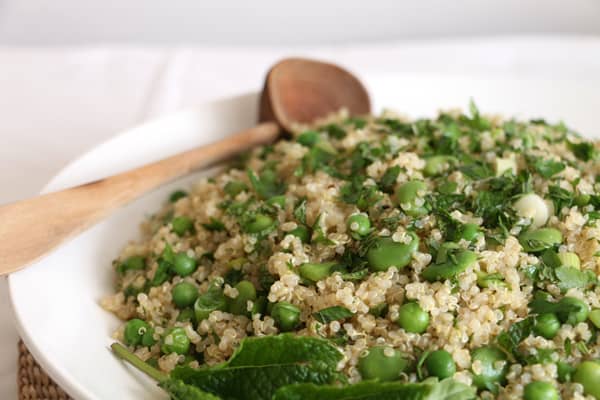 Broad Beans and Peas are both in season in June, look out for them at your local Farmer's Market. When you're buying fresh, buy about 3 times their shelled weight to have enough for the recipe. You could use frozen if you wish to save yourself time with all the shelling although in my opinion you'll feel more in touch with the meal and the process if you use fresh ones. I've used fresh broad beans and frozen peas for this recipe and the flavour was lovely.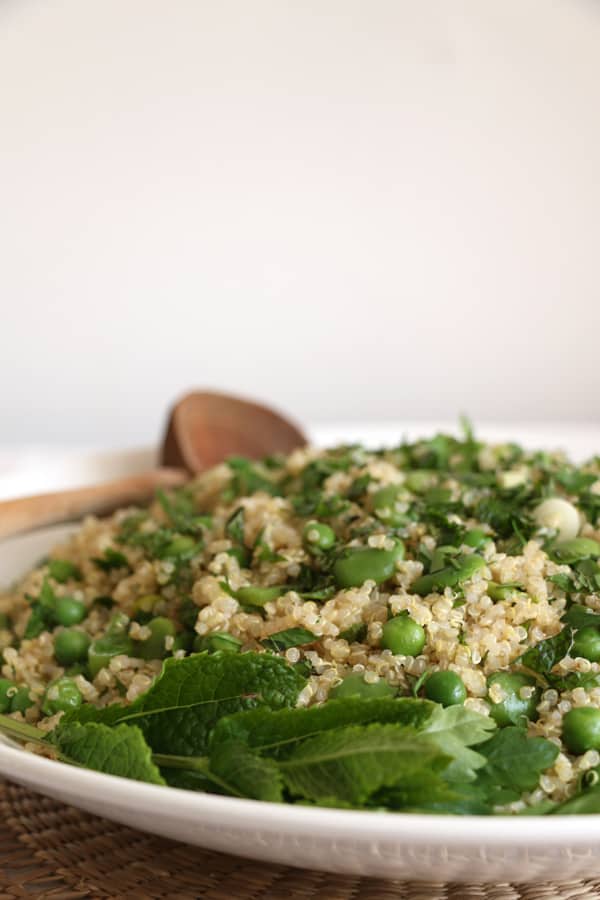 Yield: 6 servings
Broad Bean, Pea and Quinoa Salad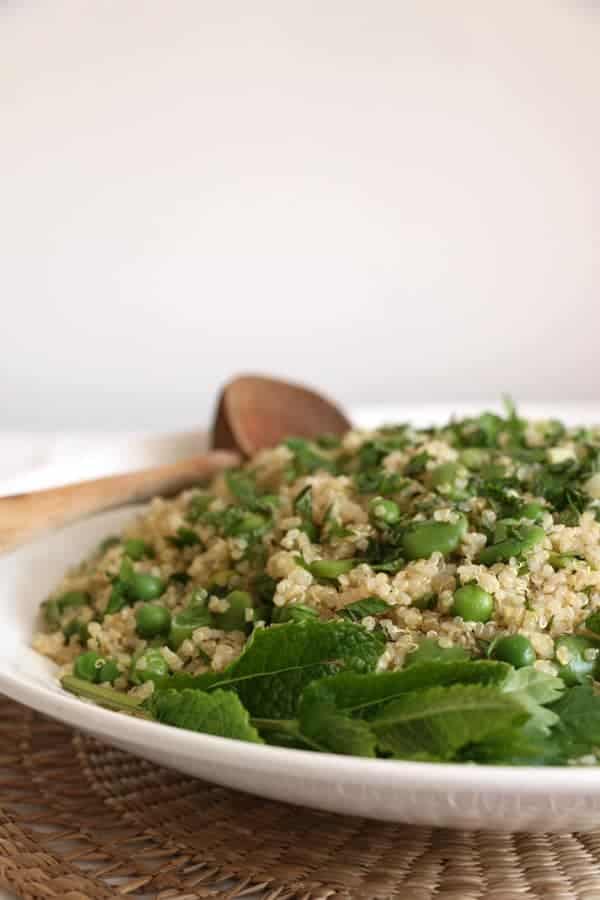 Ingredients
250g quinoa (1 1/2 cup)
200g fresh or frozen broad beans, shelled (1 1/2 cup)
200g fresh or frozen peas, shelled (1 1/2 cups)
3 medium spring onions, chopped
3tbsp chopped mint
3tbsp chopped parsley
3tbsp olive oil
1 lemon, juice
salt & pepper
Instructions
Measure 1½ cup of quinoa, rinse well and place into a pot.
Add exactly double the volume of water and bring to a boil. Simmer covered for exactly 15 min.
After 15 min remove from the heat and leave to stand for 5 min. Fluff up with a fork and transfer to a mixing bowl.
To blanch broad beans, bring a pot of water to boil, add broad beans and boil for 3 min. Rinse under cold water, peel the outer shell off and set aside.
If using frozen peas and/or broad beans, place into a pan with water, bring to a boil and simmer for 3 min. Rinse with cold water, drain and set aside.
To assemble the salad, in a large bowl toss the quinoa with broad beans, peas, spring onions, mint, parsley, olive oil, lemon juice, salt and pepper.
Check for seasoning and transfer to a serving dish.
Serve and enjoy!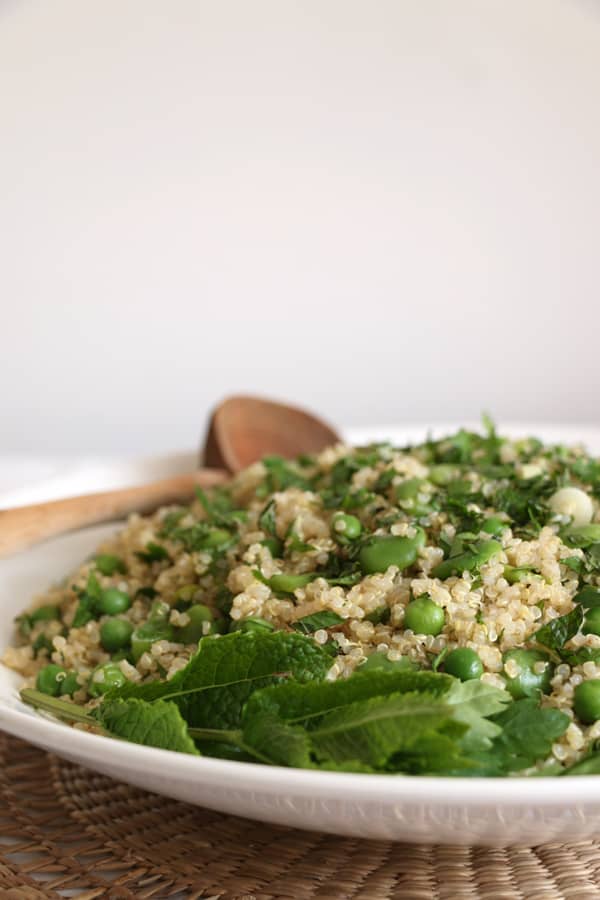 Similar Posts: