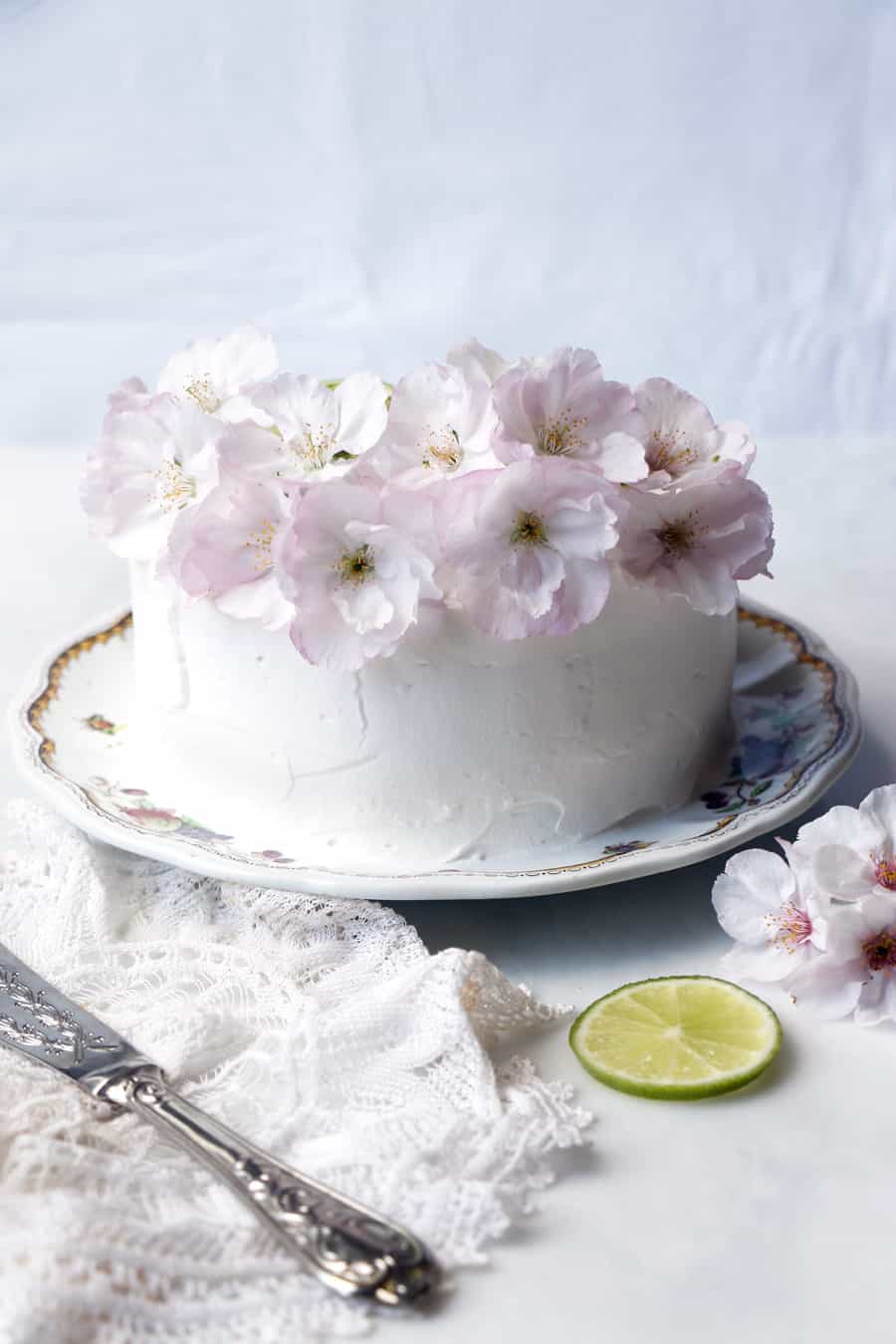 Happy April beautiful! I've baked this Grain-free Carrot Cake for Easter and today I'd love to share the recipe with you. As I still had some leftover cassava and tigernut flours from making my Rosemary Lemon Brownies I've decided to test them in a grain-free carrot cake.
So now you have another recipe to try if you did buy the flours especially for the brownies. It's a lovely wholesome carrot cake version, the sponge is moist and flavoured with lime and cardamom.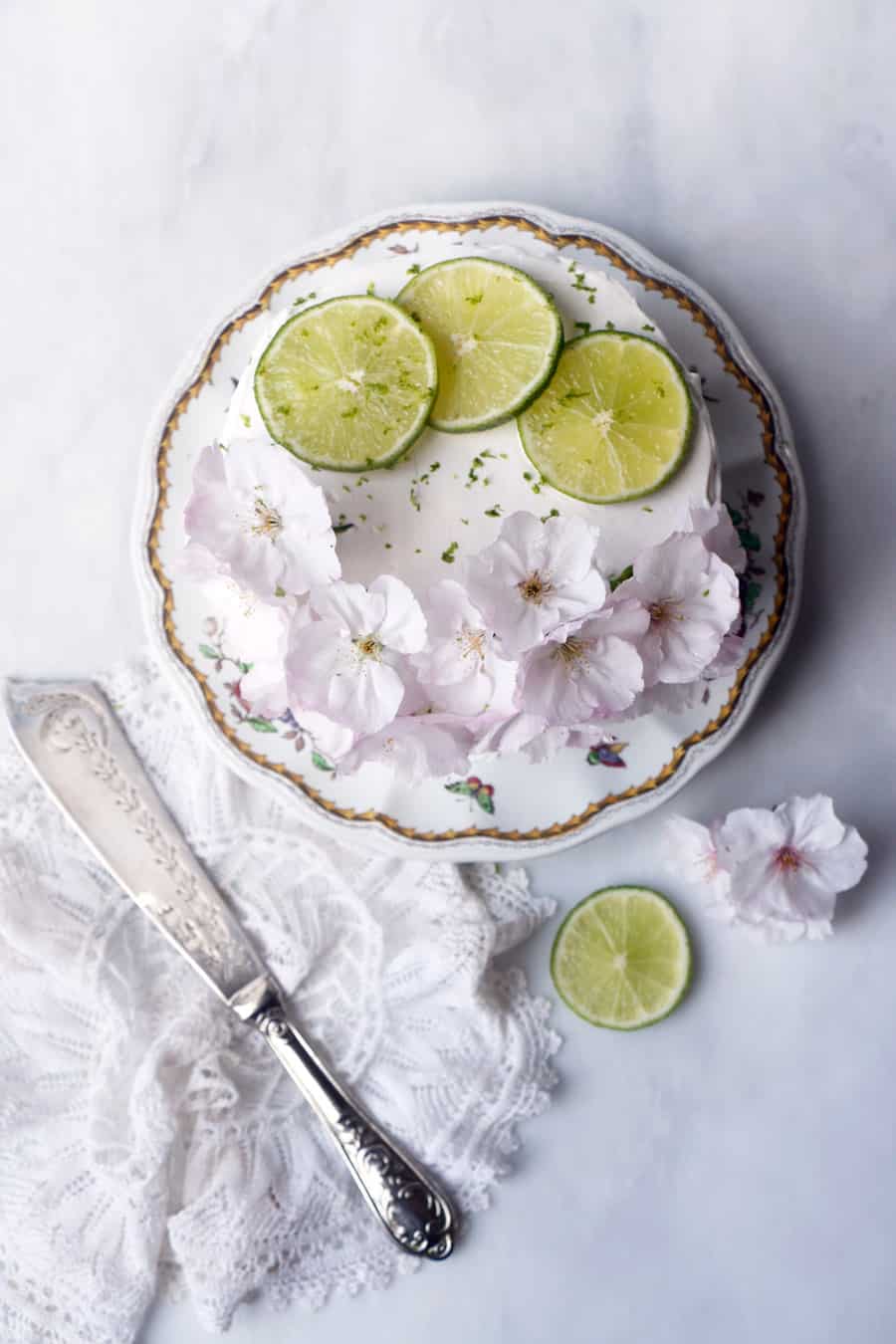 Recently I came across a whipping oat cream and I've used it to frost the cake. You can see it worked really well. Thank you to Oatly. But you could also use whipped coconut cream, cashew cream or any of your favourite plant-based frostings. For the decoration simple lime zest and few slices of lime are pretty. I had to of course add a few spring blossoms for my photos.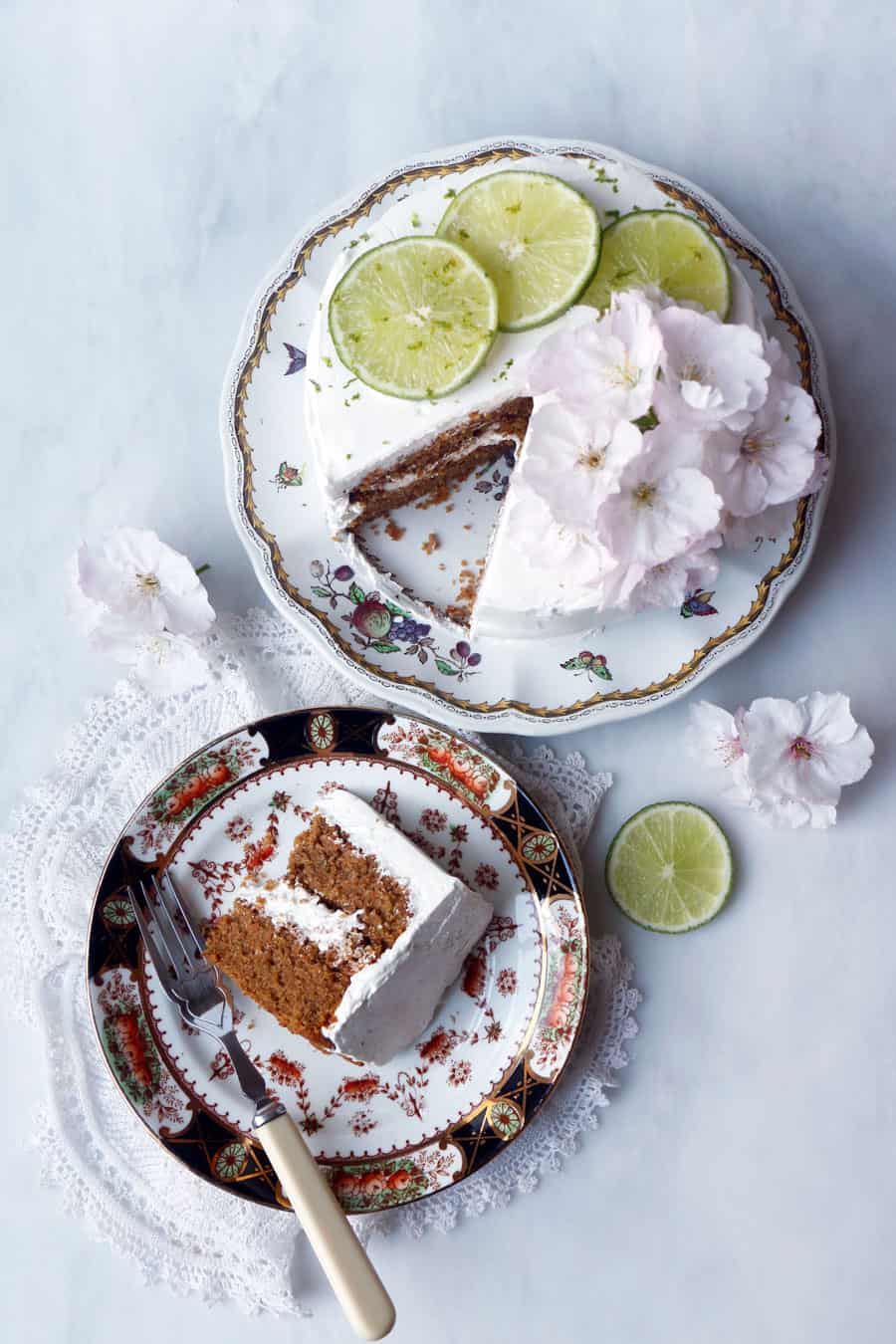 If you aren't looking for a grain-free option I also have an older gluten-free version of a carrot cake – Cardamom Pistachio Carrot Cake on the blog.
Hope you enjoy this recipe. Do let me know.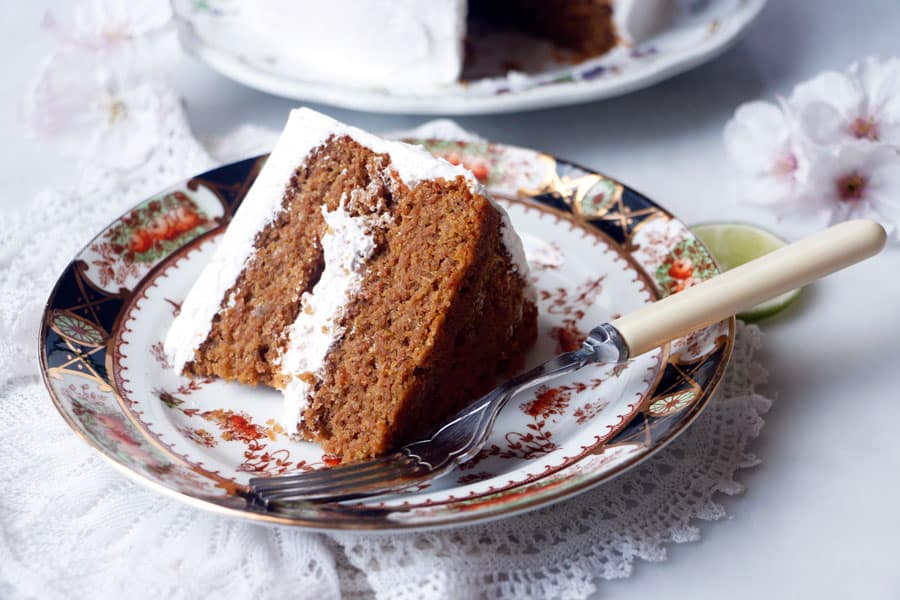 Yield: 6" layer cake
Grain-Free Carrot Cake (vegan)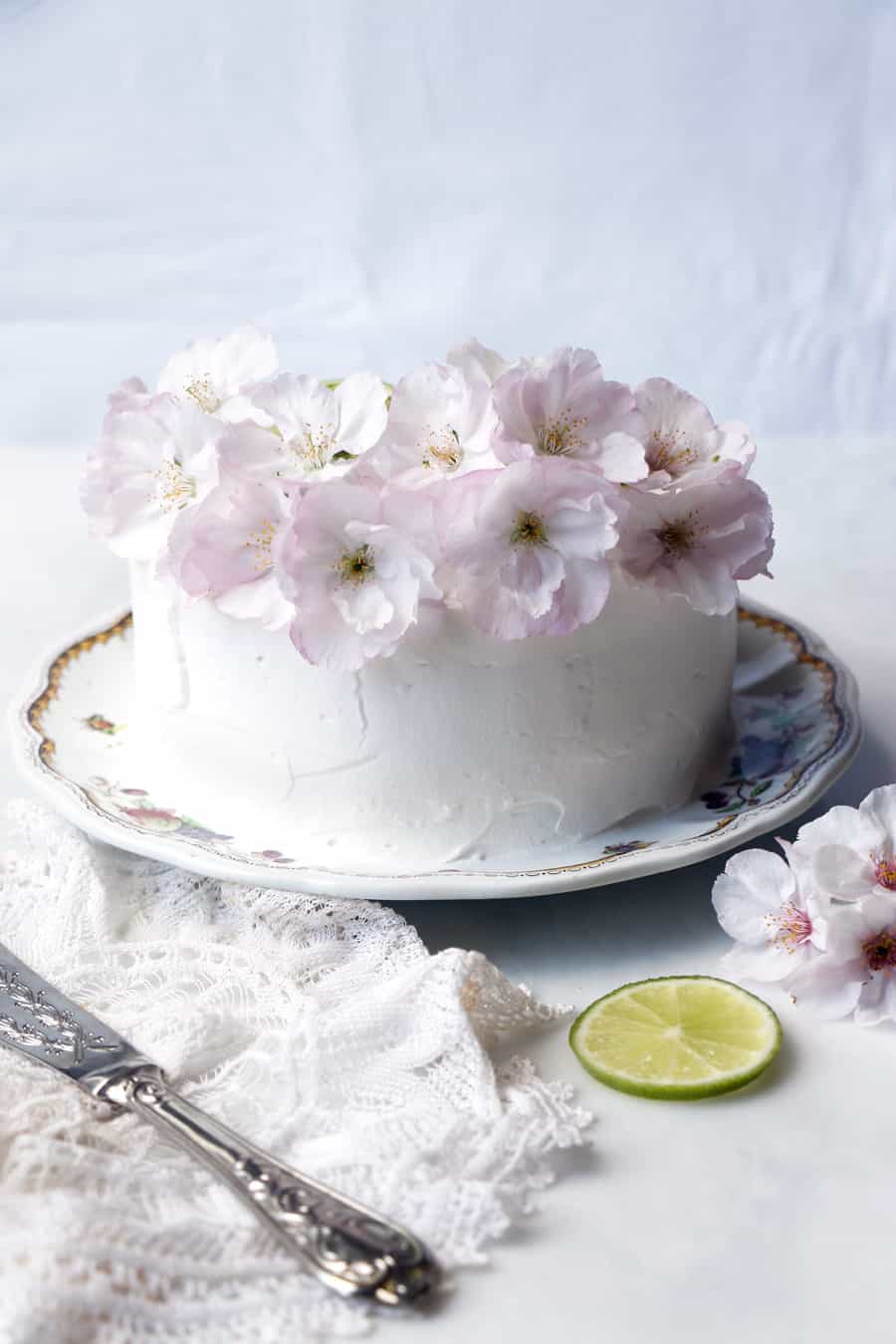 Ingredients
Layer cake:
200g carrots, grated (1¼ cup packed)
zest of 1 lime
110g cassava flour (1/2 cup)
70g tigernut flour (1/2 cup)
30g tapioca flour (1/4 cup)
1tsp baking powder
1tsp bicarbonate of soda
1tsp cinnamon
1tsp cardamom
pinch sea salt
100g coconut sugar (3/4 cup)
2tbsp ground flaxseed + 6tbsp water
80ml olive oil (1/3 cup)
juice of 1 lime
1tsp vanilla
Topping:
whipped plant-based cream
lime zest
lime slices
Instructions
Preheat the oven to 180°C (350F)
Grease and line two 6" round cake baking tins.
Mix 2tbsp ground flaxseed with 6tbsp water and set aside to thicken.
Peel and grate the carrots, add lime zest and set aside.
In a large bowl whisk together cassava flour, tigernut flour, tapioca flour, baking powder, bicarbonate of soda, cinnamon, cardamom, salt and sugar.
In a small bowl whisk together gelled flax eggs, olive oil, lime juice and vanilla.
Add the wet mix together with the carrots to the dry mix and mix until well combined. You should have thick muffin consistency. Add splash of plant-based milk if needed.
Spoon the mixture evenly into your prepared tins and level out the surface.
Bake for about 25 to 30 minutes or until a cocktail stick comes out clean.
Remove from the oven once ready and leave to cool down for 20 minutes before removing from the tins.
Once the cakes are completely cool, you can assemble the cake. Place the bottom layer onto a cake plate and spread with some whipped cream. Top with the second cake layer and using spatula frost the sides and top of the cake.
Decorate with lime zest and lime slices.
Enjoy!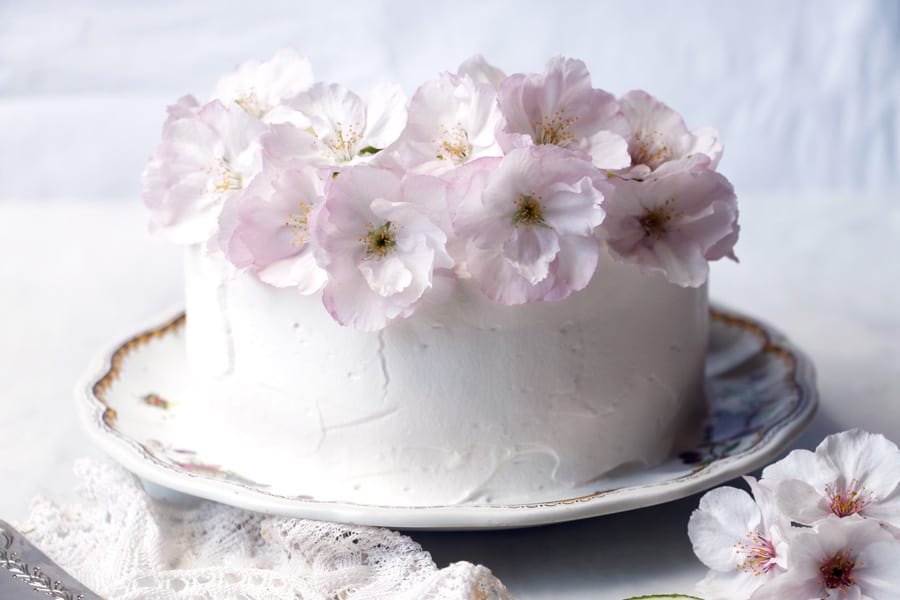 Similar Posts: