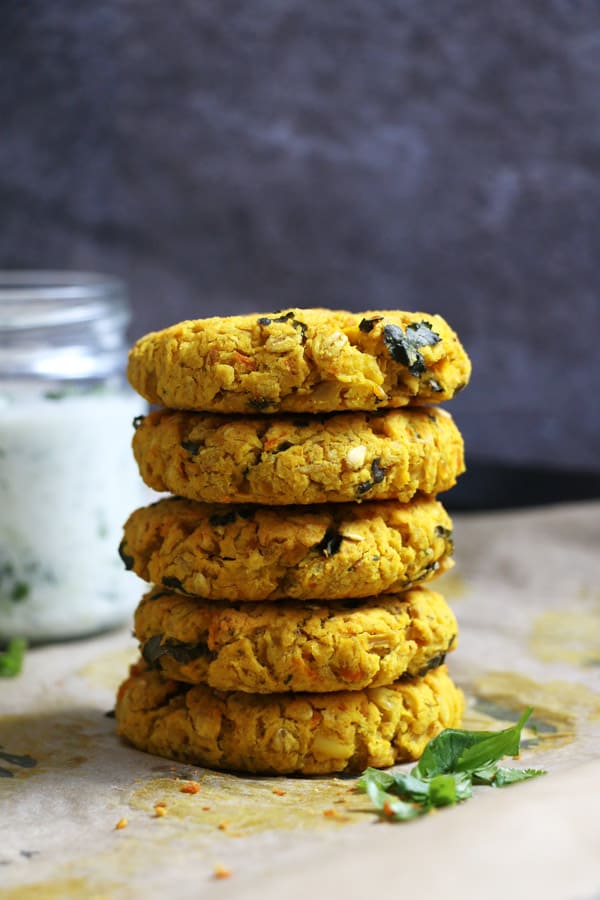 Today I'm re posting an old recipe from my blog that is one of my favourites and so perfect for the summer. I'm feeling more confident with my food photography after a year of blogging and relentless practising and I would love to refresh some of my old recipes that I love.
I make these Red Lentil Burgers with Cucumber Raita quite often, because my son loves them and they are fairly quick to make.  They are fantastic eaten with a salad, as a burger, in a sandwich or on their own for a quick healthy snack. I make them with red lentils as they don't need any soaking and only take 10 minutes to cook. I use oats to thicken the mixture and Indian style spices – ginger, turmeric and coriander for flavour. They are vegan and gluten-free, just make sure you use gluten-free oats if necessary.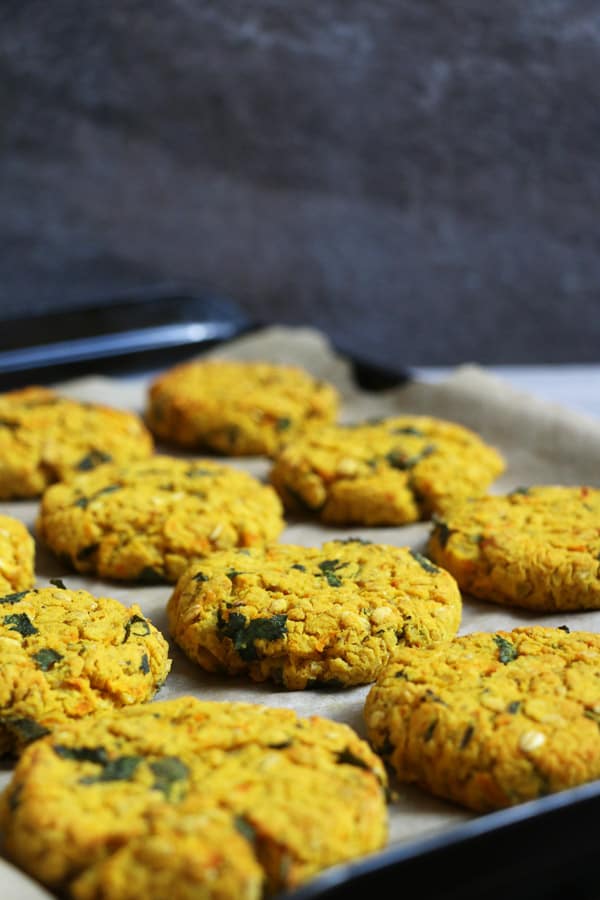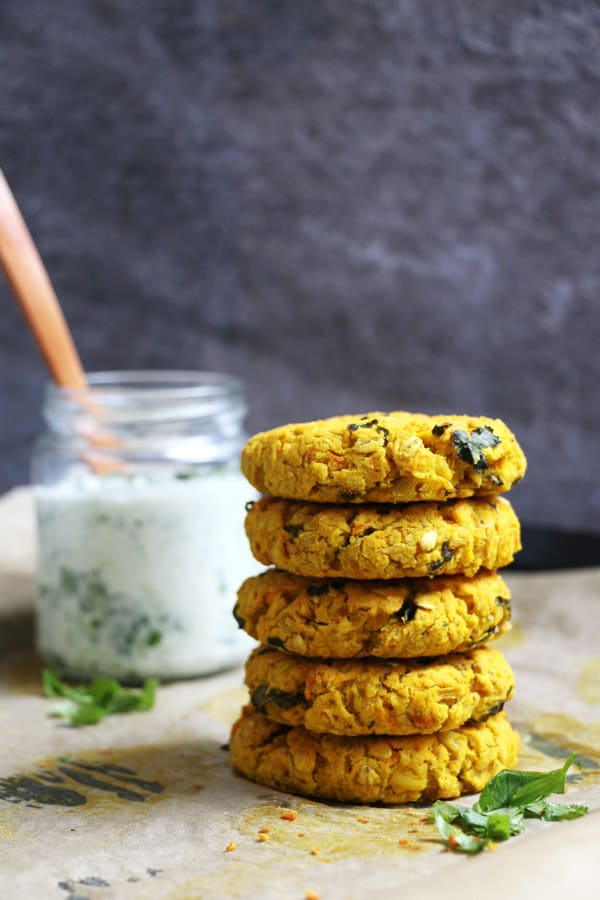 Cook the red lentils until soft, they will get mushy, but don't worry. Drain them really well and leave to cool down completely. Fry the onions, garlic, ginger and turmeric and then simply mix everything together in a large bowl. If the mix feels too wet you can add little bit more oats, but don't worry too much as they will dry out in the oven quite a bit. I used to turn these over half way through the baking, but now have realized that it's not necessary as they bake evenly on both sides. They are wonderful served with some refreshing cucumber and coriander raita to compliment the spices in burgers. Enjoy:) x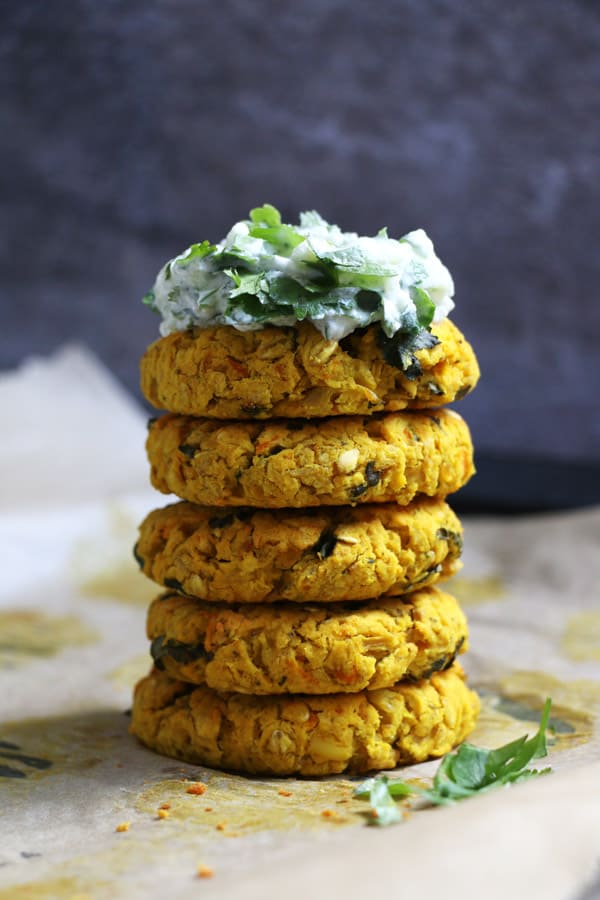 Yield: 12 burgers
Red Lentil Burgers With Cucumber Raita (gluten-free & vegan)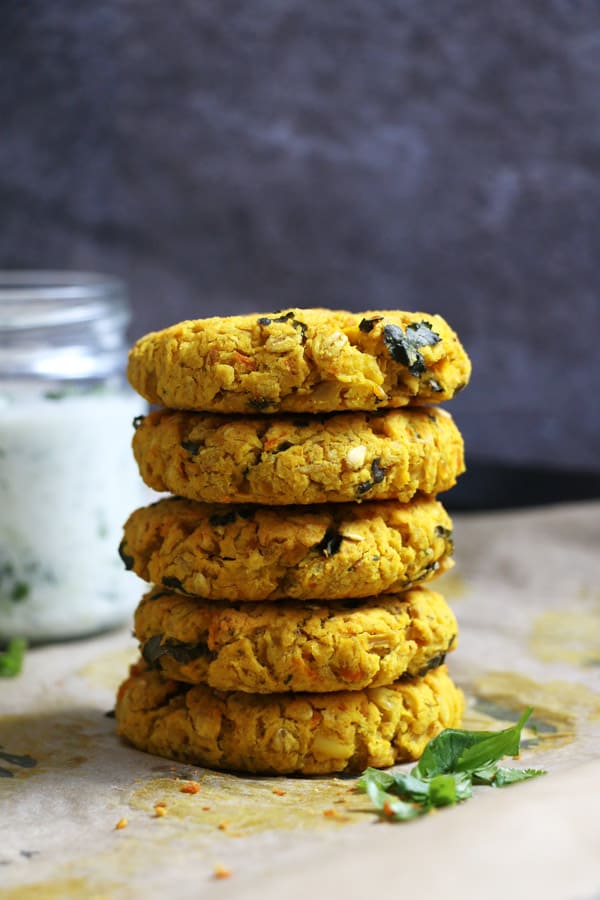 Ingredients
Burgers:
250g red lentils (1 1/2 cups)
1 onion, chopped
2 garlic cloves, finely chopped
1 small piece of ginger, peeled and finely chopped
1 small piece of turmeric, peeled and finely chopped
1tsp turmeric powder
100g oats (1 cup)
1 carrot, coarsely grated
handful of fresh coriander, chopped
salt & pepper
Cucumber raita:
1/2 cucumber, coarsely grated
2tbsp chopped fresh coriander
125g coconut yoghurt (1/2 cup)
salt & pepper
Instructions
To make the burgers thoroughly wash the lentils, cover with plenty of water, bring to a boil and simmer for about 10min. Drain well and leave to cool down.
In a pan fry chopped onions for about 5 minutes with a little oil until just translucent, add garlic, ginger and turmeric and fry for another 3 min. Set aside.
In a large bowl mix together lentils, onion mix, oats, grated carrot, chopped coriander, salt and pepper. Check for seasoning.
Preheat the oven to 200°C (180°C fan)
Line baking sheet with some baking paper.
With your hands make about 12 balls, place on a baking sheet and flatten with your hand.
Bake for about 35-40 minutes until golden brown.
To make the cucumber raita mix all of the ingredients in a small bowl and refrigerate until ready to serve.
Enjoy!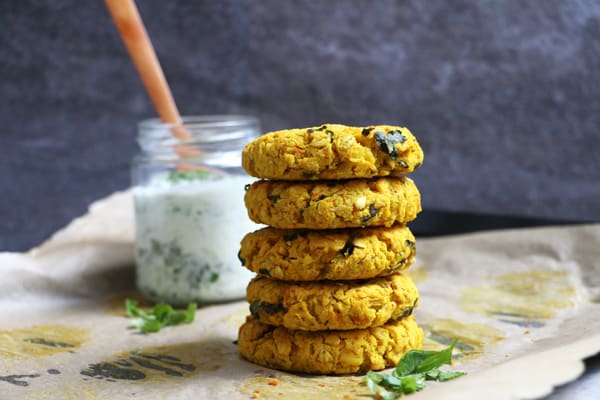 Similar Posts: