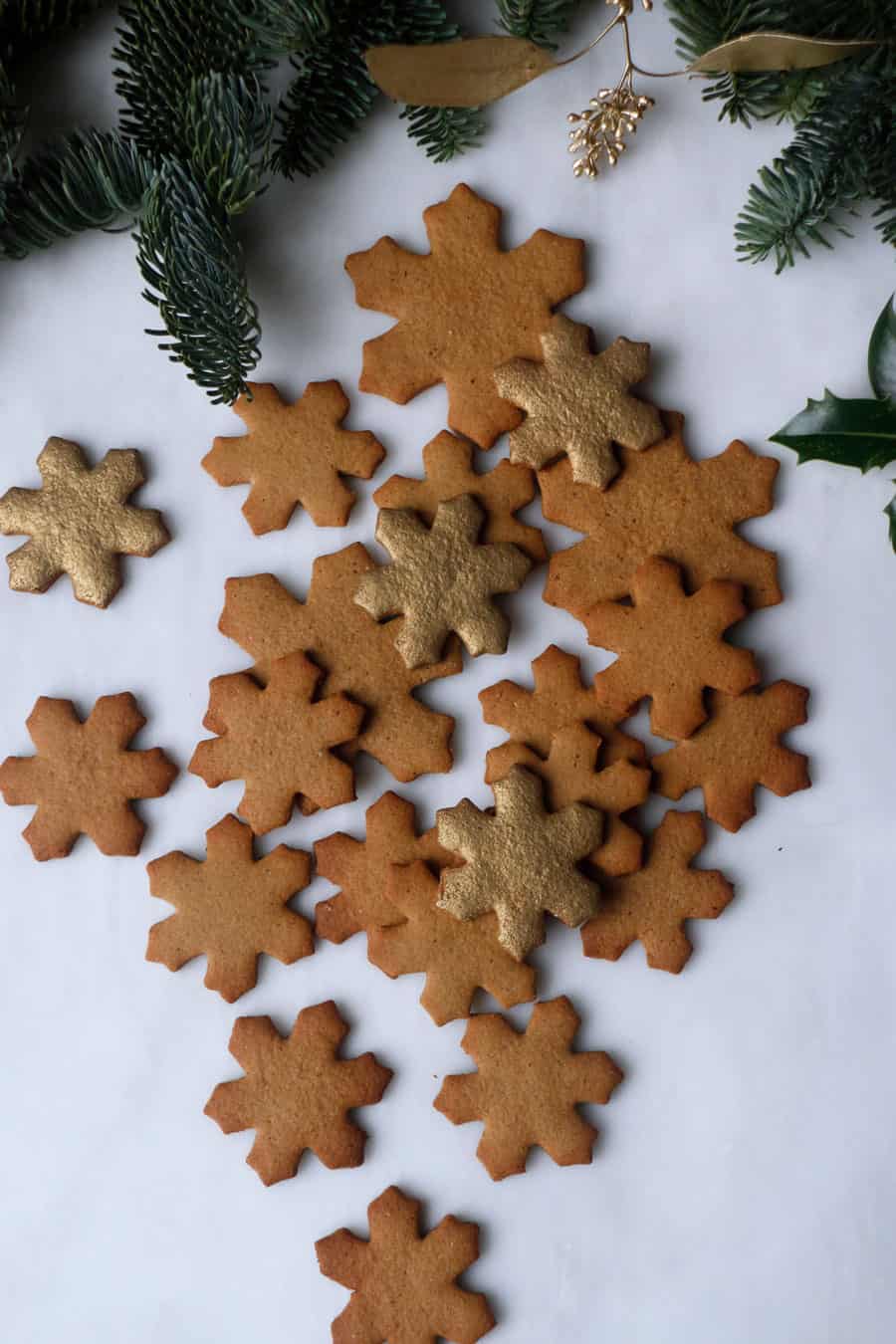 My second Christmas recipe this year are these lovely and simple Gingerbread Cookies. They are a variation of my Walnut Fennel Cookies from last Christmas that you might have tried. Flavoured with lovely gingerbread spices and simply decorated these are perfect for your Christmas baking.
This Christmas I'm really craving simplicity, so my first two recipes that I'm sharing with you are simple no fuss recipes.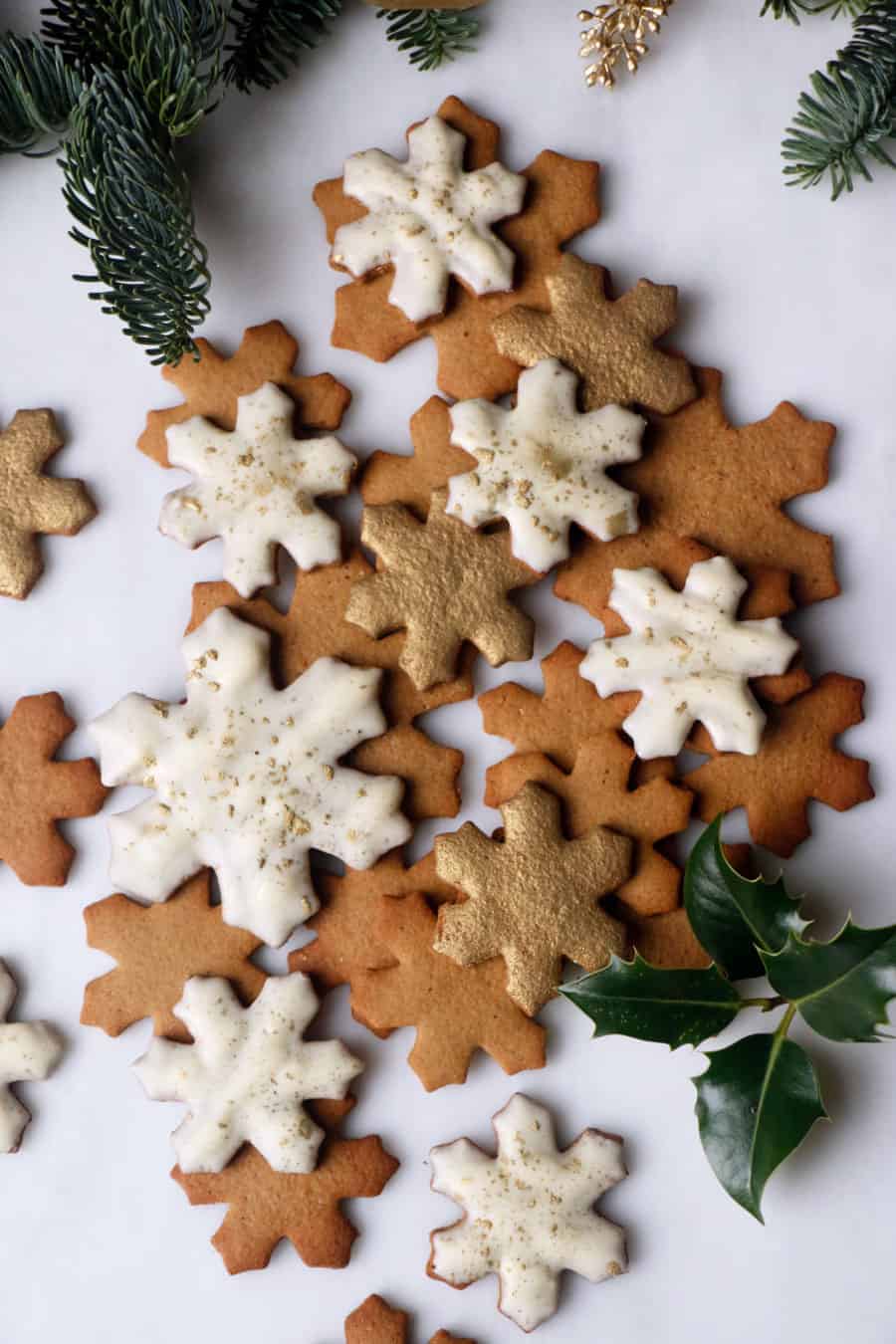 Wholesome gluten-free and vegan they're also easily adaptable to your favourite ingredients and spices. I've used ground almonds in the recipe but ground walnuts or hazelnuts would also work really well.
For the decoration I have simply dipped them in some melted vegan white chocolate, it's something I do with my son so I don't have to use white sugar icing. Otherwise he just eats the whole lot!
I have used little edible gold lustre powder to dust on top. It looks also lovely with some crushed pistachios, cacao nibs or freeze dried raspberries.
Simple, beautiful & festive!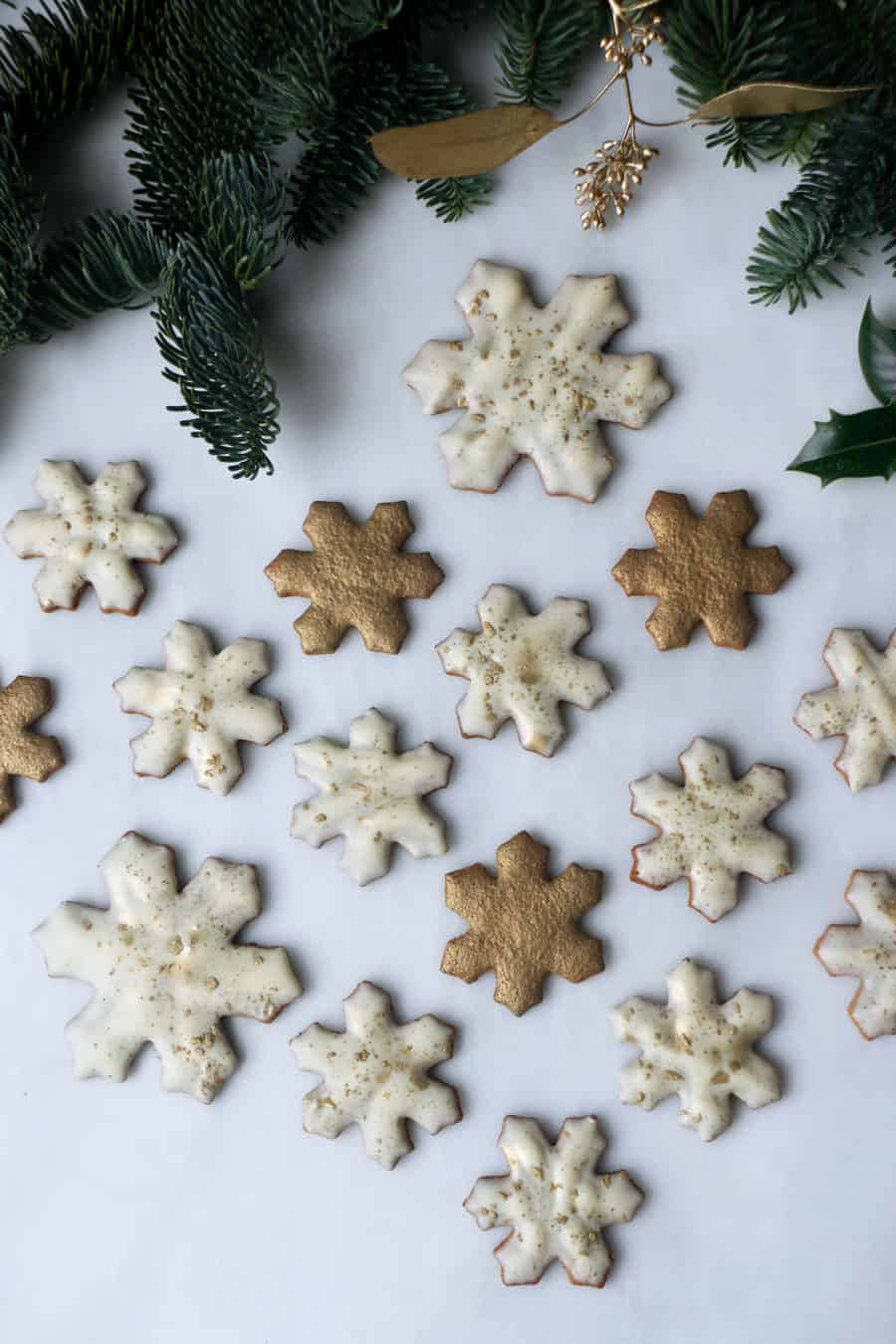 Yield: 30 cookies
Gluten-free Vegan Gingerbread Cookies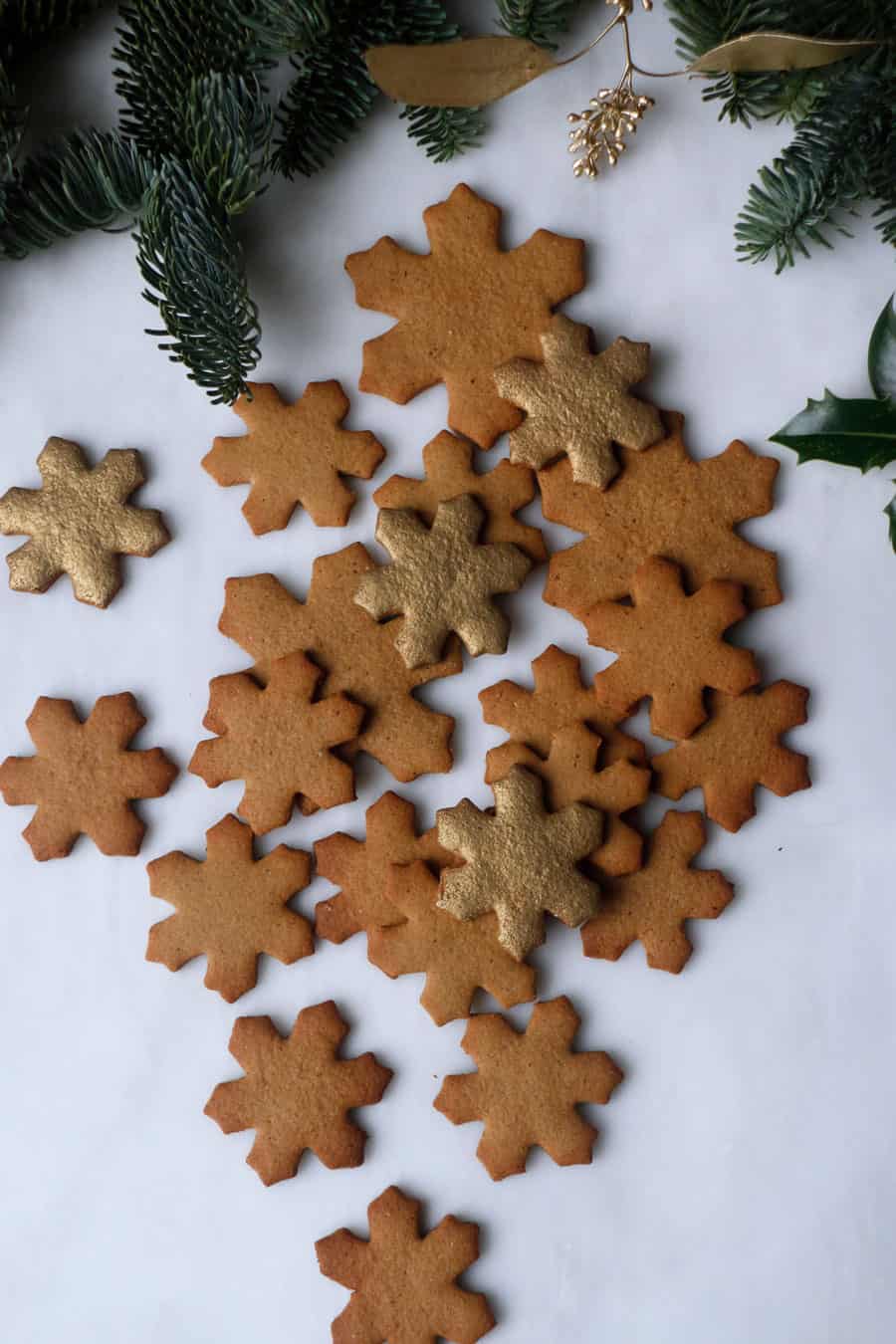 Ingredients
50g ground almonds, walnuts or hazelnuts (1/2 cup)
70g buckwheat flour (1/2 cup)
70g brown rice flour (1/2 cup)
30g tapioca flour (1/4 cup)
¼tsp bicarbonate of soda
2tsp ginger
1tsp cinnamon
¼tsp cloves
1/8tsp nutmeg
1/8tsp allspice
pinch sea salt
1tbsp blackstrap molasses
60ml maple syrup (1/4 cup)
60ml melted coconut oil (1/4 cup)
1-3tsp water as needed
Decoration:
vegan white chocolate
edible gold lustre powder
Instructions
Preheat the oven to 180°C (350F)
In a large bowl whisk together ground nuts, buckwheat flour, brown rice flour, tapioca flour, bicarbonate of soda, ginger, cinnamon, cloves, nutmeg, allspice and salt.
Add molasses, maple syrup and melted coconut oil and with a fork stir the mixture until it starts coming together. Mix in 1tsp of water at a time and using your hands bring it into a smooth soft dough. You can use food processor if you prefer.
Roll out the dough between two sheets of baking paper until about 5mm thickness. Use Christmas cookie cutters to cut out cookies and place them onto lined baking sheet.
Bake for about 10 minutes.
Remove from the oven and leave to cool down.
If you like to decorate them, gently melt the white chocolate and dip each cookie in chocolate just to cover the top. Place onto a baking sheet, sprinkle with little gold powder and leave to set.
Enjoy!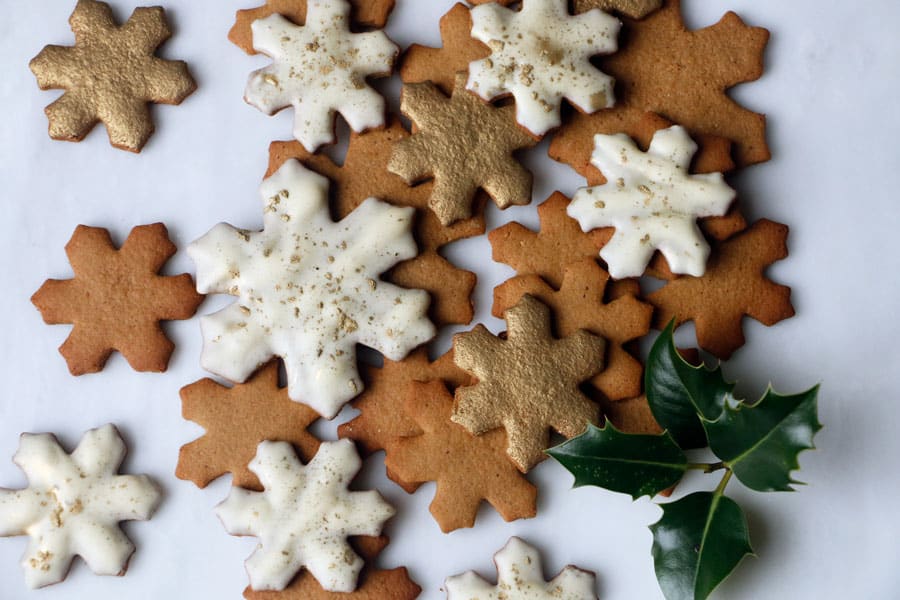 Similar Posts: