Looking for some amazing Vegan Zucchini Recipes? Get inspired and start cooking with this heavenly vegan recipe round-up.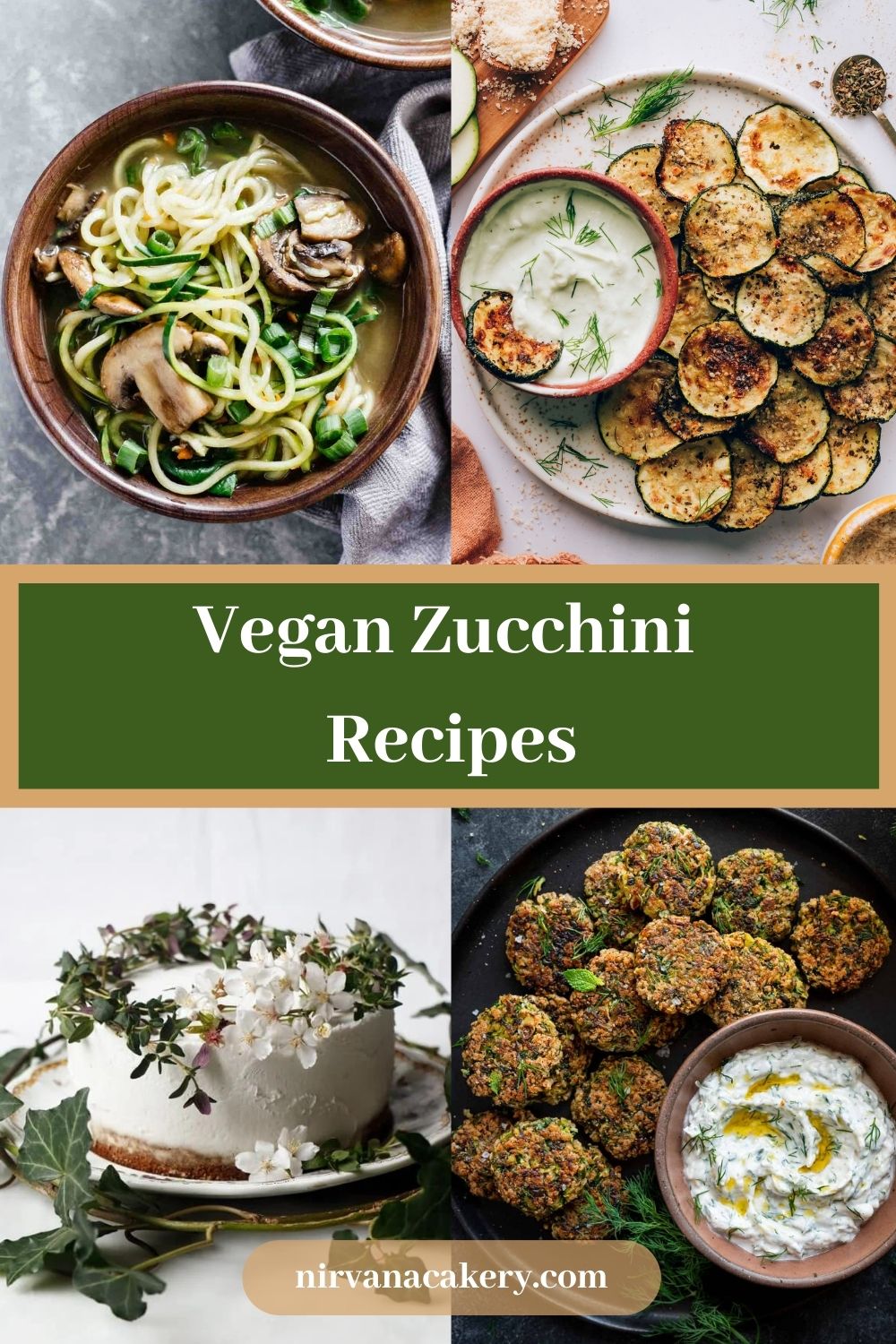 Zucchini also called courgette is a well-loved summer squash that is incredible in both savory and sweet recipes. It can be eaten raw and cooked which makes it also an incredibly versatile and fabulous ingredient in vegan recipes. Zucchini has numerous health benefits and is rich in vitamins and minerals and high in antioxidants.
Zucchini can be added to salads, stir-fries, stews, curries and soups. It's delicious grilled with little olive oil, lemon, sea salt and pepper. Zucchini fritters are absolutely scrumptious. It can be spiralised and used instead of pasta as a low-carb option. It makes a nutritious addition to smoothies and smoothie bowls. And it's wonderful in baked goods like bread, cakes, muffins and brownies creating that moist crumb.
Get inspired below and also check out the Vegan Zucchini Bread Recipes round-up for more zucchini recipes.
1. Rosemary Lemon Brownies with Zucchini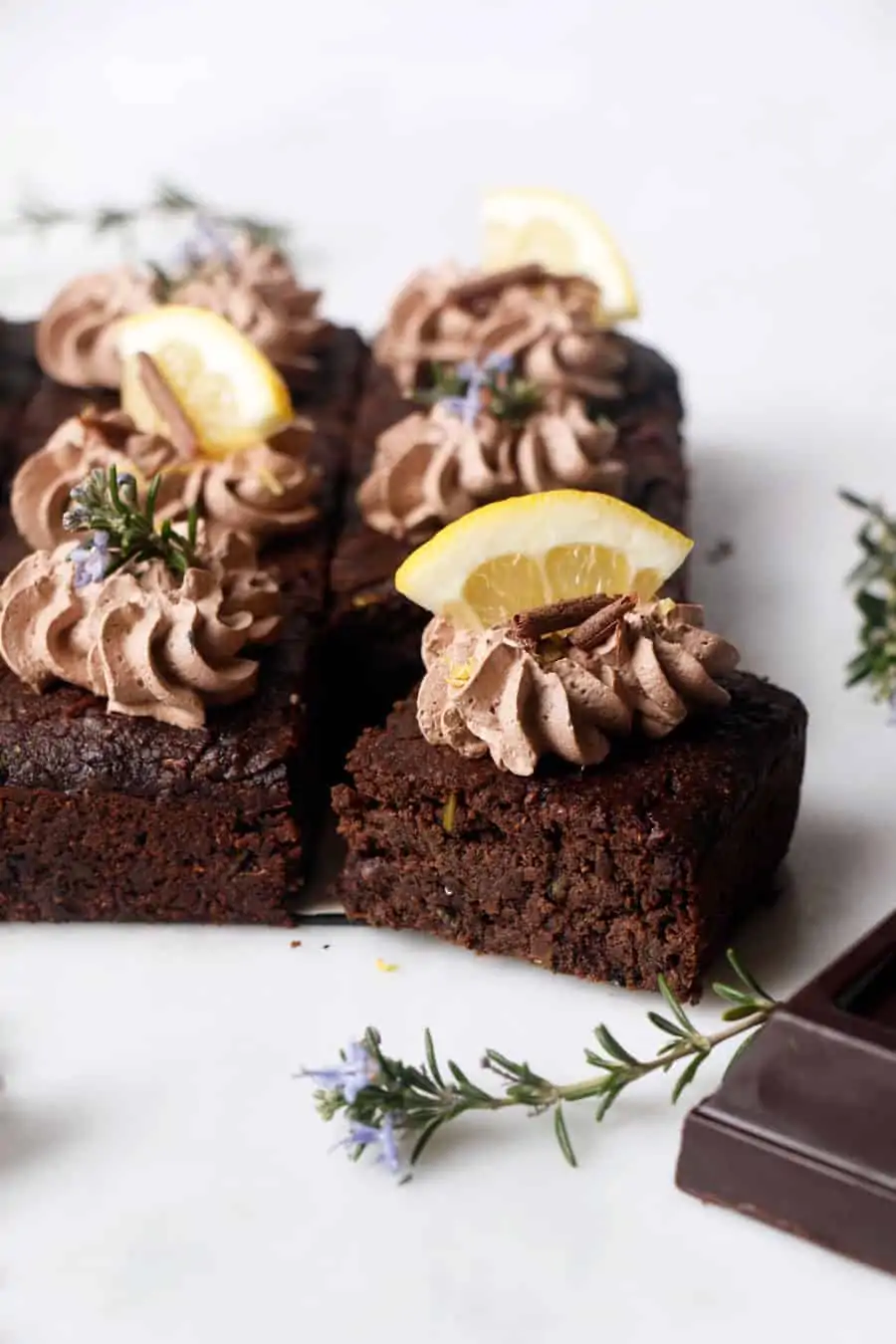 These decadent Rosemary Lemon Brownies with Zucchini by Nirvana Cakery are most probably the healthiest baked brownies you will find. Fudgy and moreish with an exquisite rosemary lemon flavor, zucchini, dark chocolate and grain-free tigernut and cassava flour mix these vegan brownies are wholesome and insanely delicious.
2. Creamy Vegan Zucchini Soup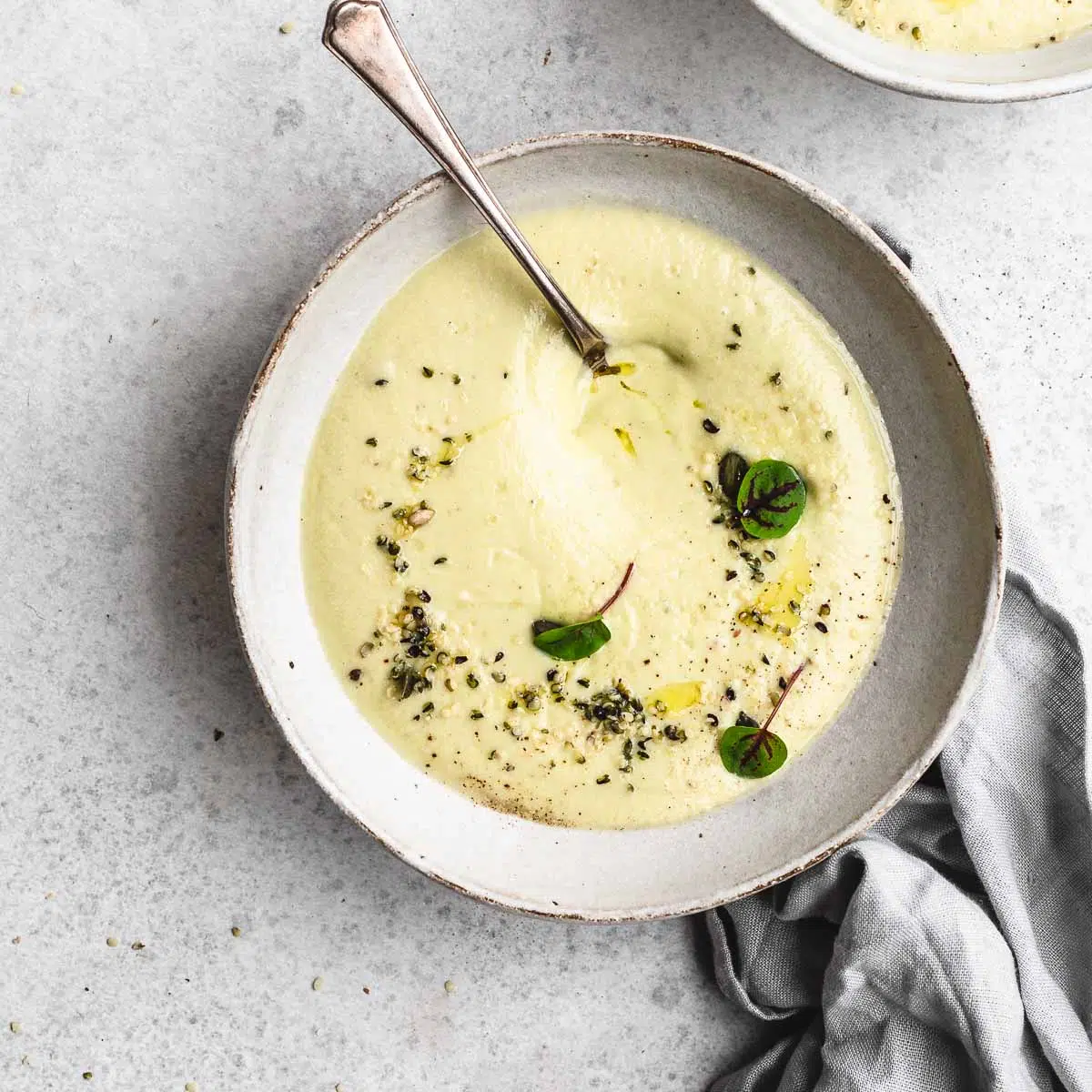 If you love simple recipes this Creamy Vegan Zucchini Soup by My Goodness Kitchen is made with only three ingredients. This deliciously creamy blend of zucchini, cashews and vegetable stock is perfect for a quick weeknight meal.
3. Baked Zucchini Slices with Vegan "Parmesan"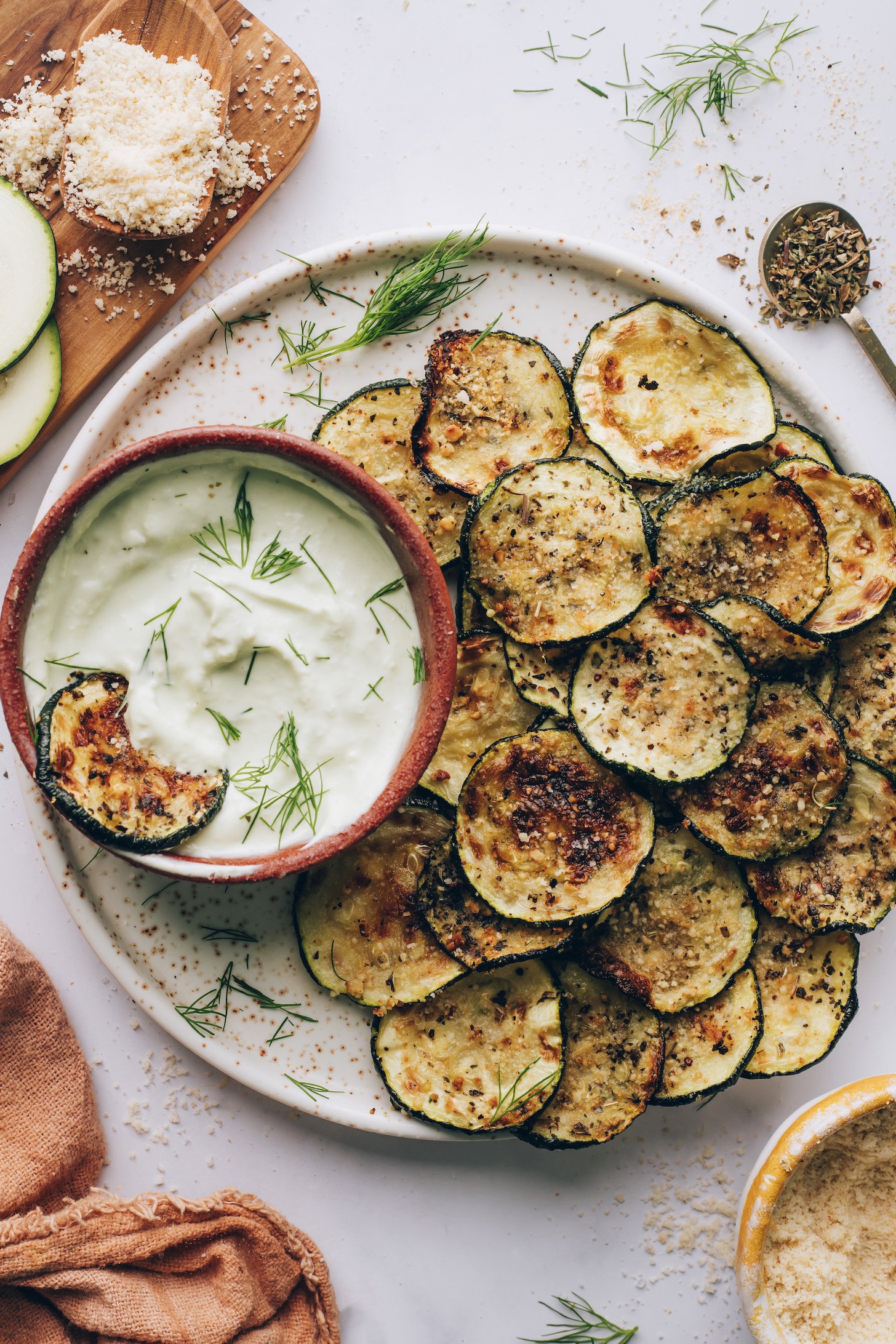 These moreish Baked Zucchini Slices with Vegan "Parmesan" by Minimalist Baker make the perfect plant-based snack. Serve this cheesy and herby caramelized savory treat with marinara or vegan ranch dressing.
4. Pakistani Zucchini Curry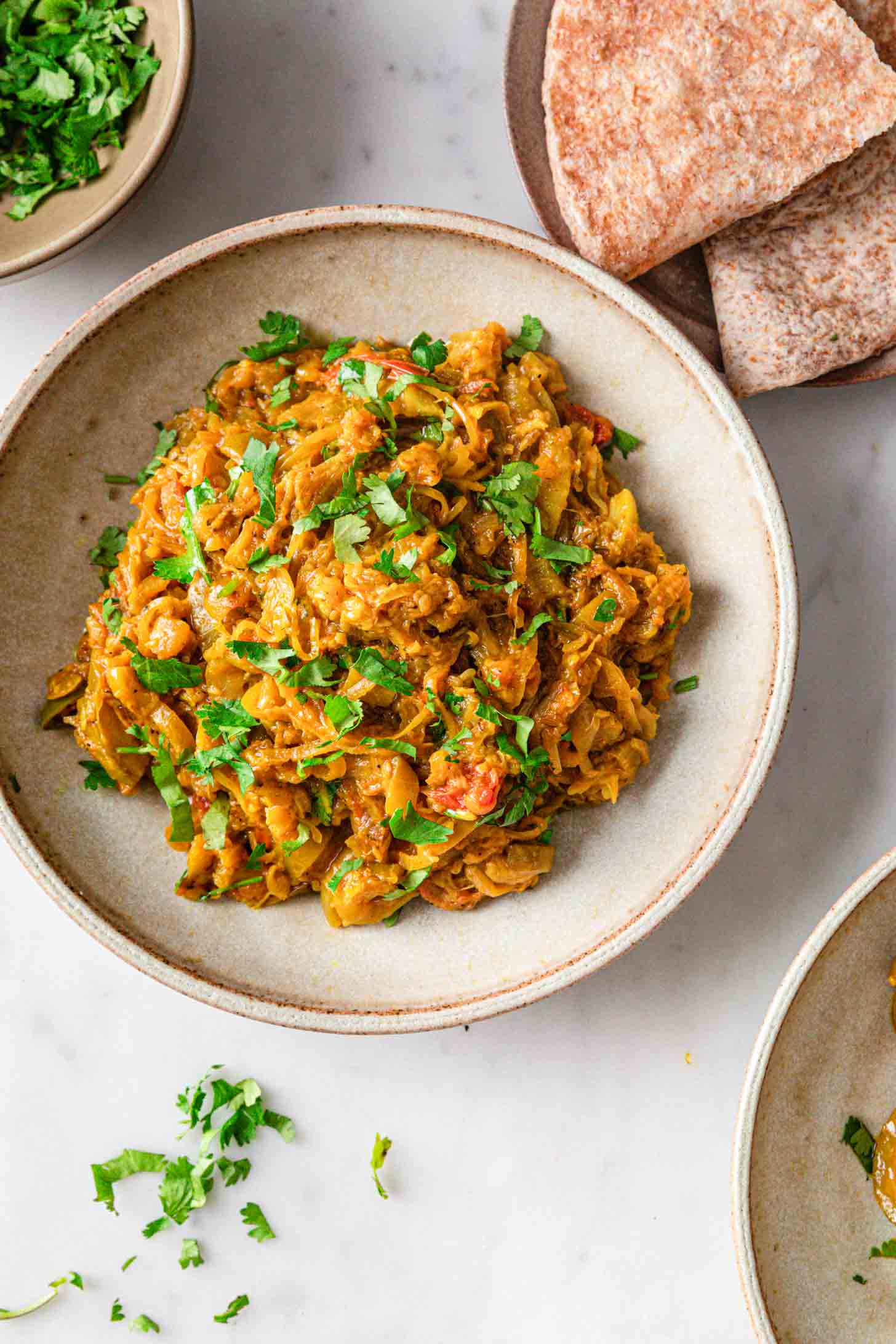 If you love curry you absolutely have to try this flavorsome Pakistani Zucchini Curry by Tea for Turmeric. This popular one-pot curry also called Toriyan with zucchini, spices and fresh cilantro is a next-level vegan recipe.
5. Vegan Zucchini Fritters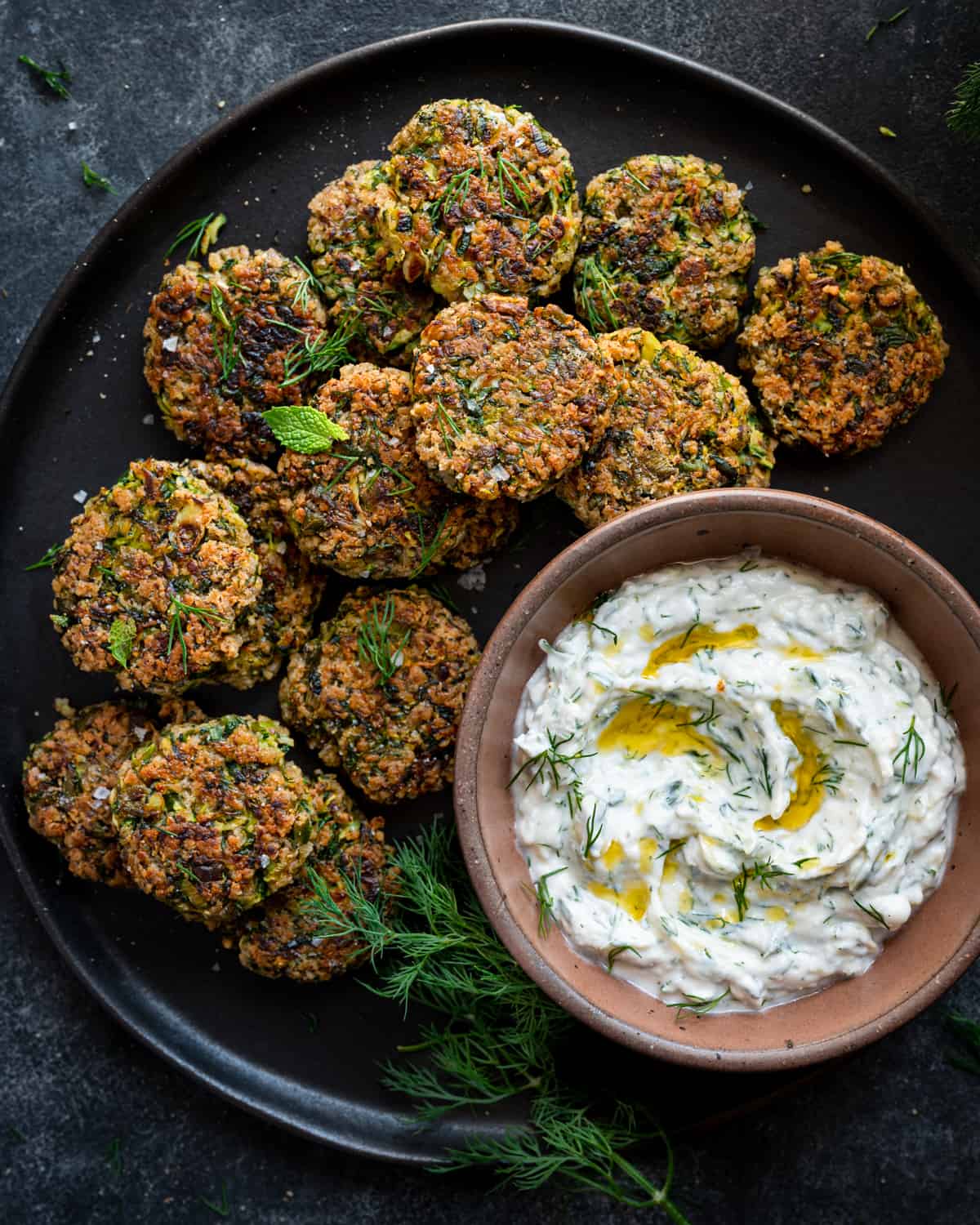 These yummy Vegan Zucchini Fritters by Rainbow Plant Life are packed with tons of flavor. This fritter recipe features a delicious mix of zucchini, fresh dill, fresh mint, cumin, nutmeg and vegan feta cheese and is served with vegan tzatziki.
6. Zucchini Noodle Lo Mein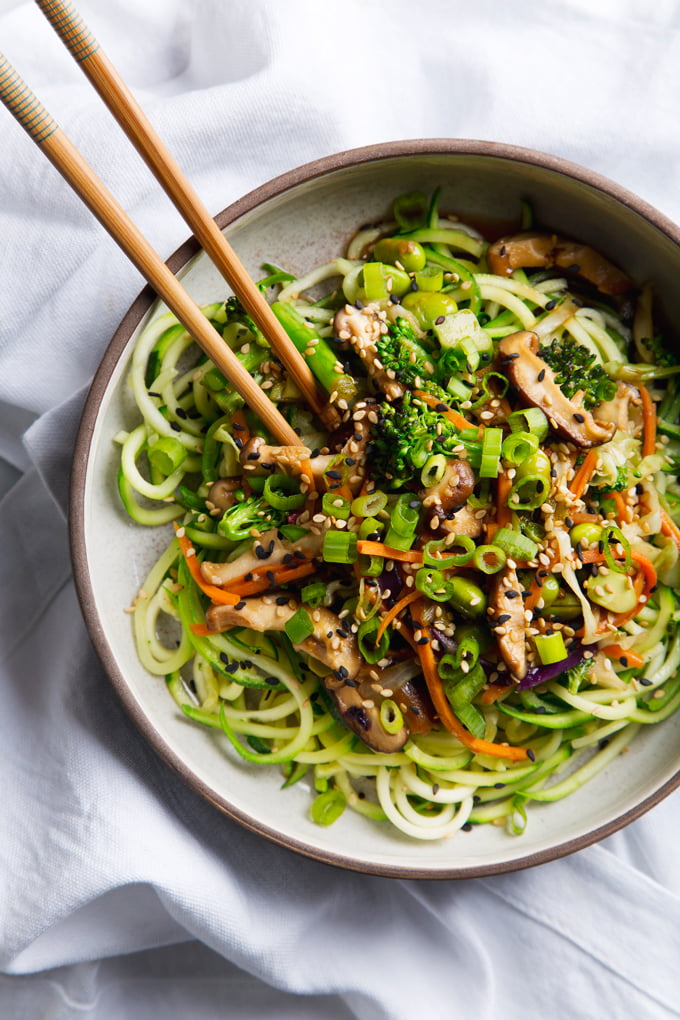 How about a healthy alternative to takeout? In his yummy Zucchini Noodle Lo Mein recipe by Pickles & Honey perfectly al dente zucchini noodles are teamed with shiitake mushrooms, shredded cabbage, broccoli and edamame all tossed in a delicious sauce.
7. 20-Minute Zucchini Pesto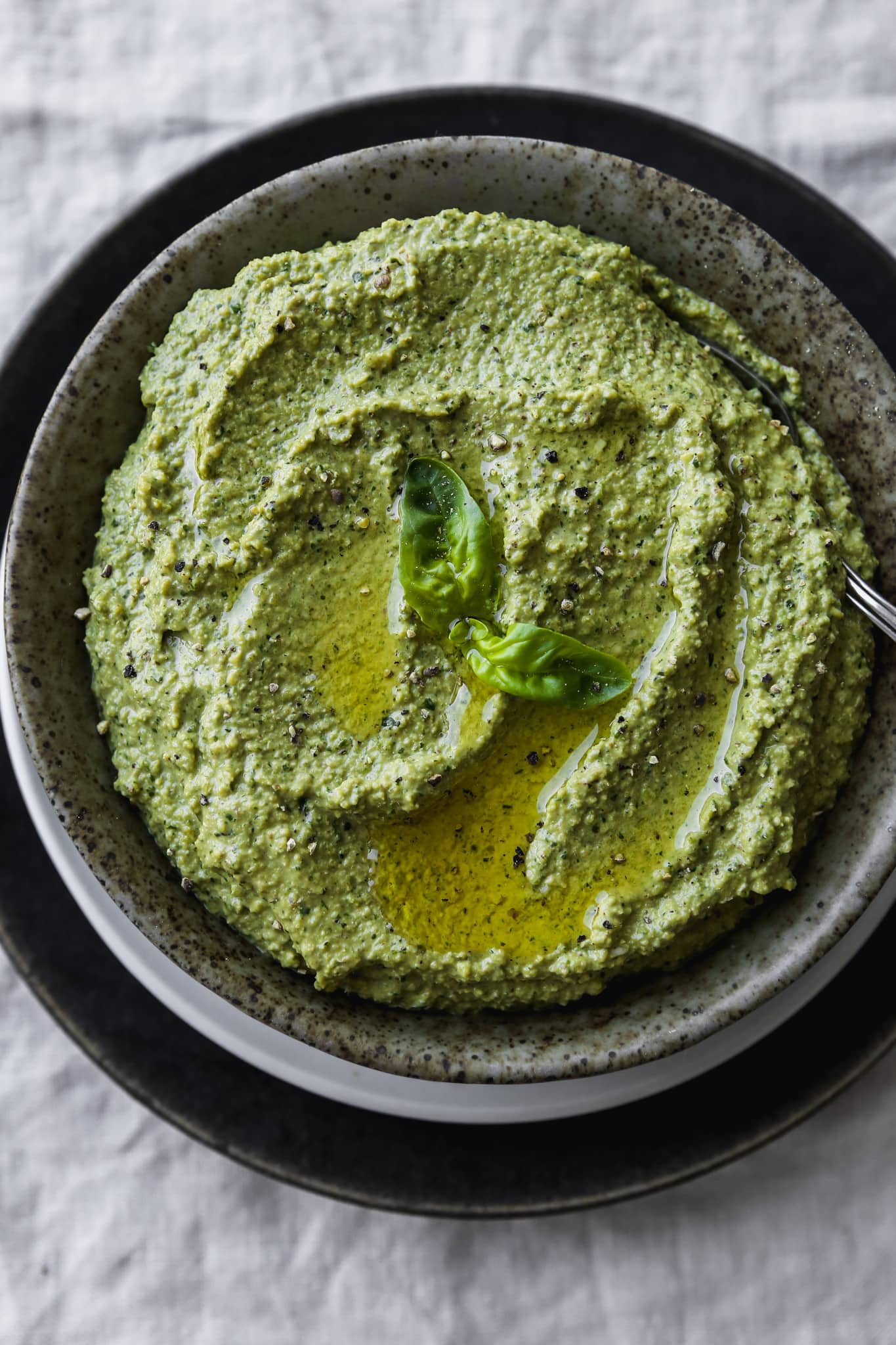 Make this yummy 20-Minute Zucchini Pesto by Walder Wellness. This healthy homemade pesto with zucchini, fresh basil, walnuts and nutritional yeast is wonderful served with pasta, in Buddha bowls, or as a spread or dip.
8. Thyme Lemon Zucchini Cake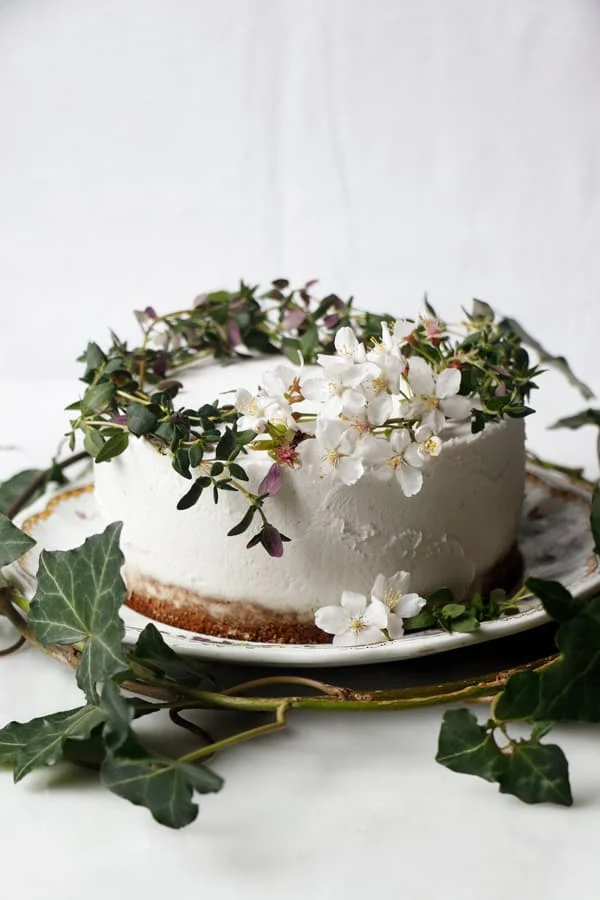 This beautiful Thyme Lemon Zucchini Cake by Nirvana Cakery is a wholesome gluten-free vegan layer cake fit for a celebration. This recipe baked with zucchini, sorghum flour, brown rice flour and pumpkin seeds is flavored with lemon and fresh thyme and frosted with whipped coconut cream.
9. Vegan Potato and Zucchini Gratin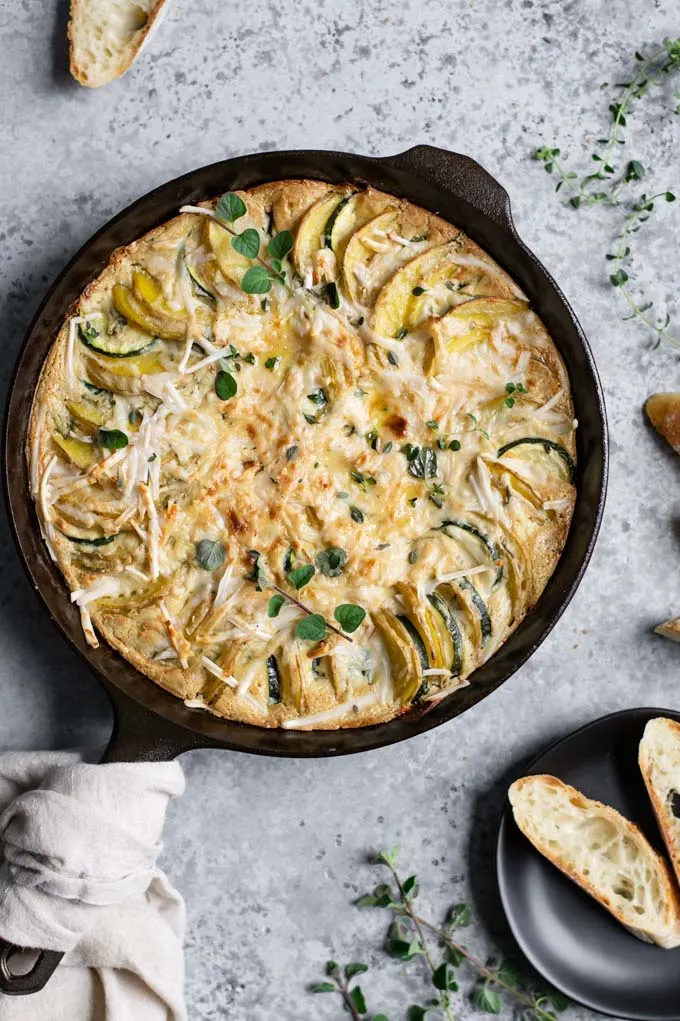 Try this hearty Vegan Potato and Zucchini Gratin by The Curious Chickpea. This creamy cheesy casserole with thinly sliced potatoes and zucchini is flavored with tarragon and thyme, smothered with cashew cream sauce, topped with vegan mozzarella and baked until golden brown and crispy.
10. 15 Minute Garlic Lime Cashew Zoodles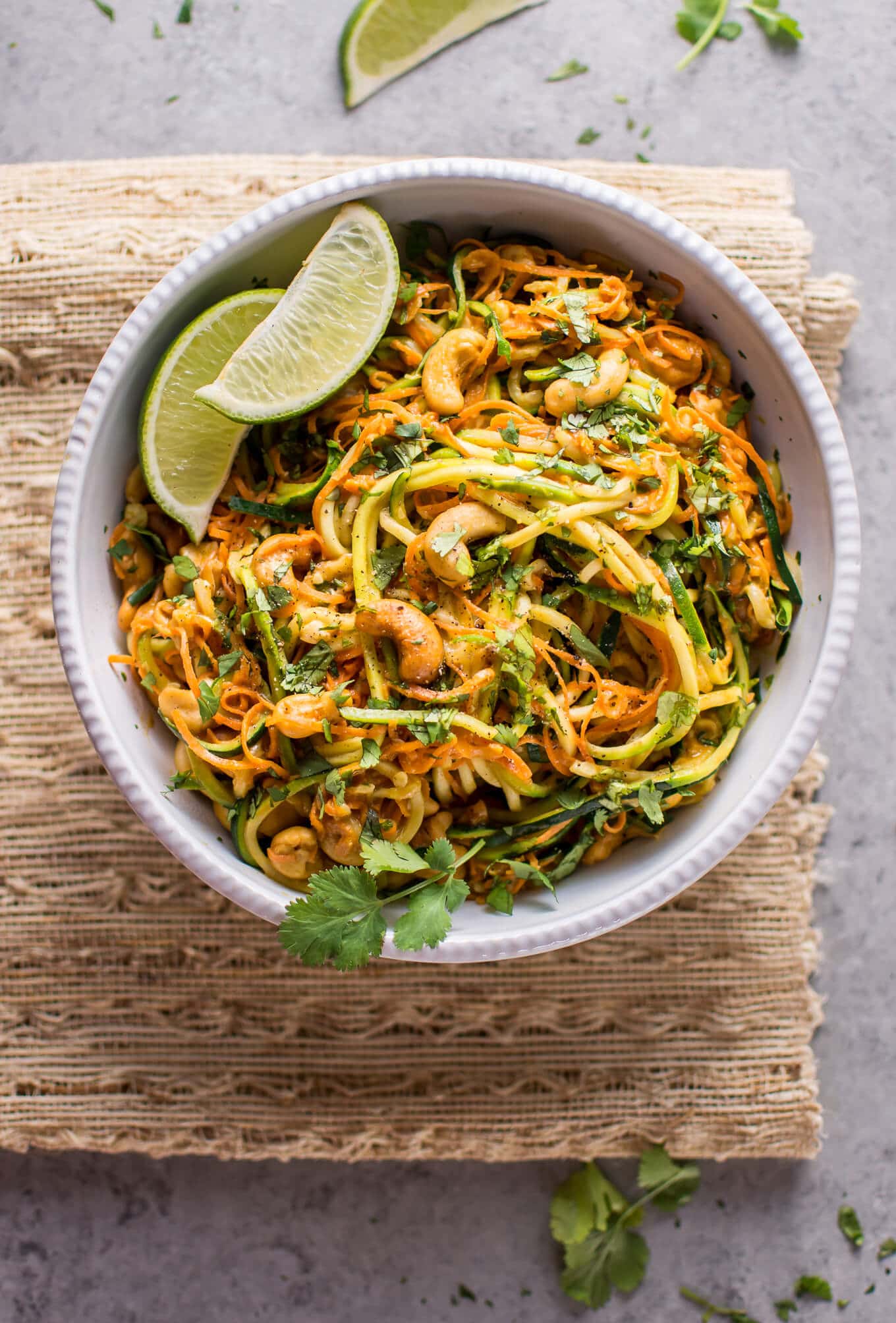 These 15 Minute Garlic Lime Cashew Zoodles by Salt & Lavender are a healthy vegan meal option. In this recipe, zucchini, carrots, cashews and cilantro are tossed with the most addictive peanut butter hoisin sauce.
11. Healthy Zucchini Pancakes with Quinoa Flour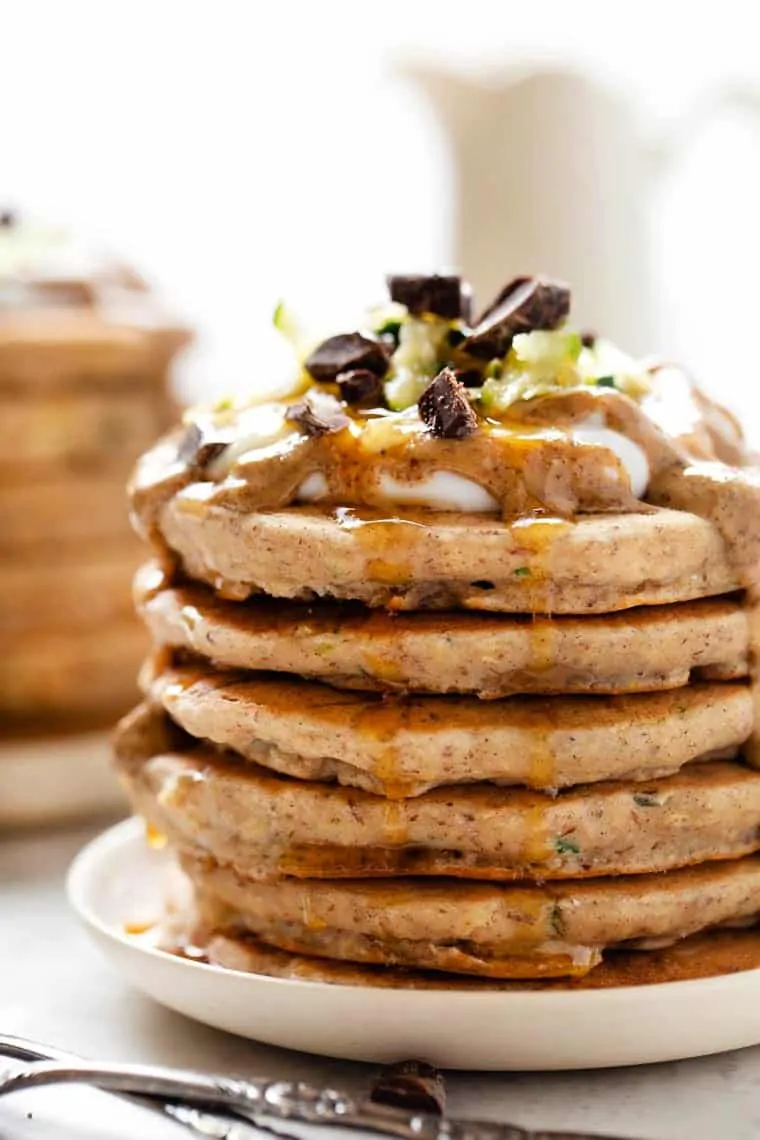 Brunch in style with these delish Healthy Zucchini Pancakes with Quinoa Flour by Simply Quinoa. This light and fluffy stack of pancakes made with quinoa and almond flour is packed with zucchini and spiced with cinnamon and vanilla.
12. Vegan Zucchini Meatballs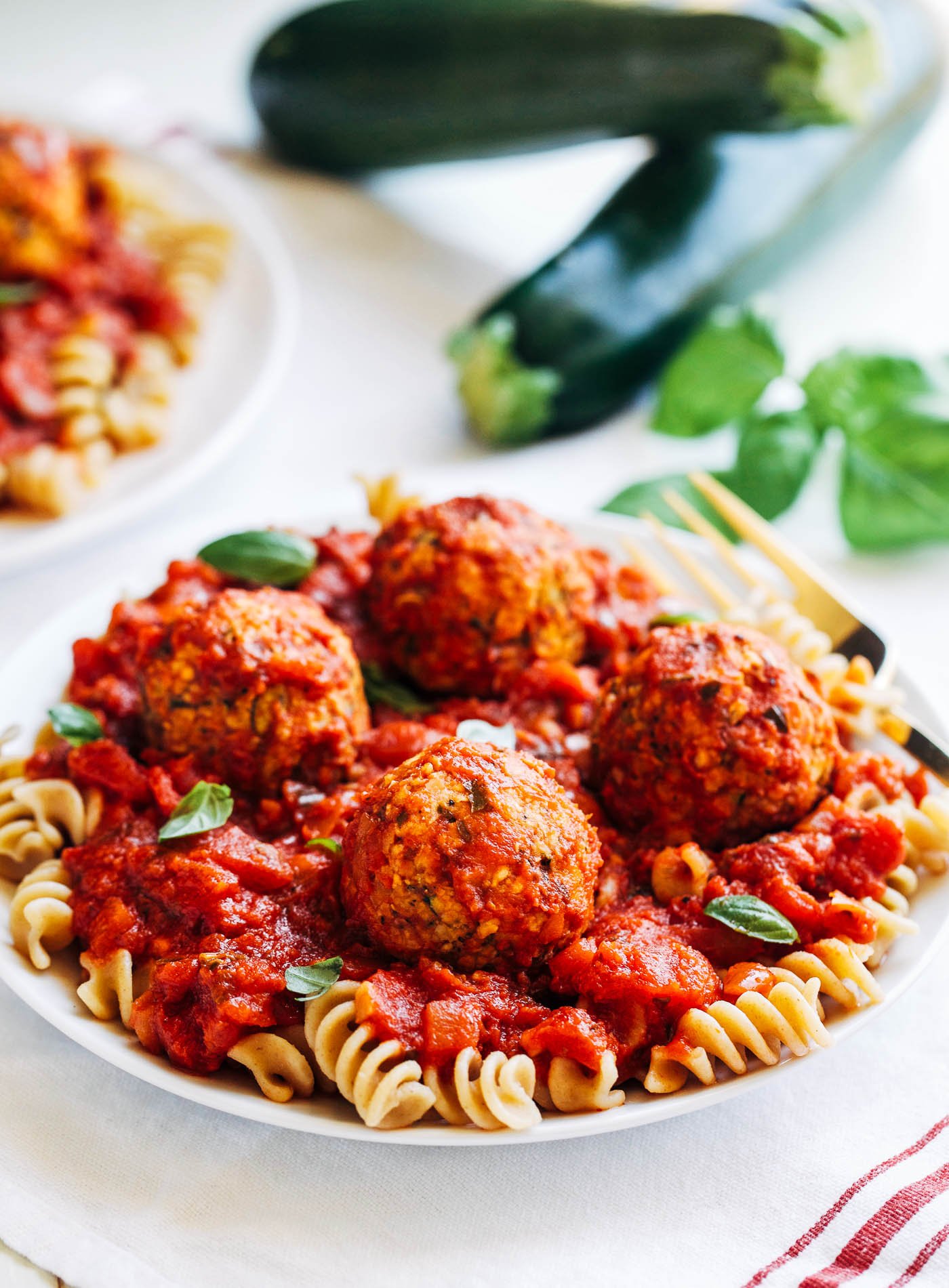 These tasty Vegan Zucchini Meatballs by Making Thyme for Health are made with zucchini, chickpeas, rolled oats and herbs. Serve them with marinara sauce and your favorite pasta.
13. Vegan Ramen Soup with Zucchini Noodles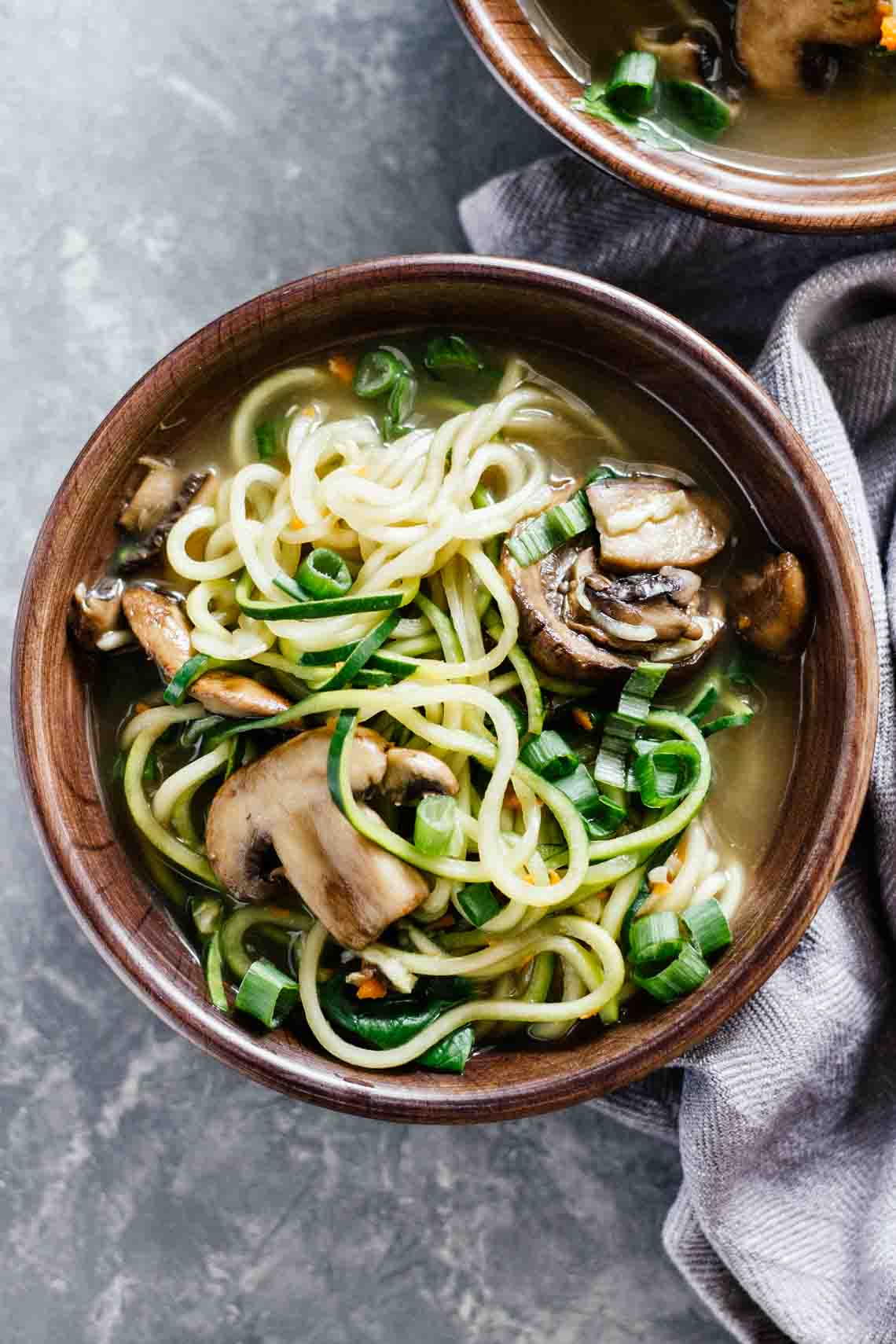 Get cozy with this super simple Vegan Ramen Soup with Zucchini Noodles by Jar of Lemons. In this recipe, spiralized zucchini is teamed with mushrooms, carrots, spinach, green onion and a delicious ramen broth.
14. Spring Goddess Salad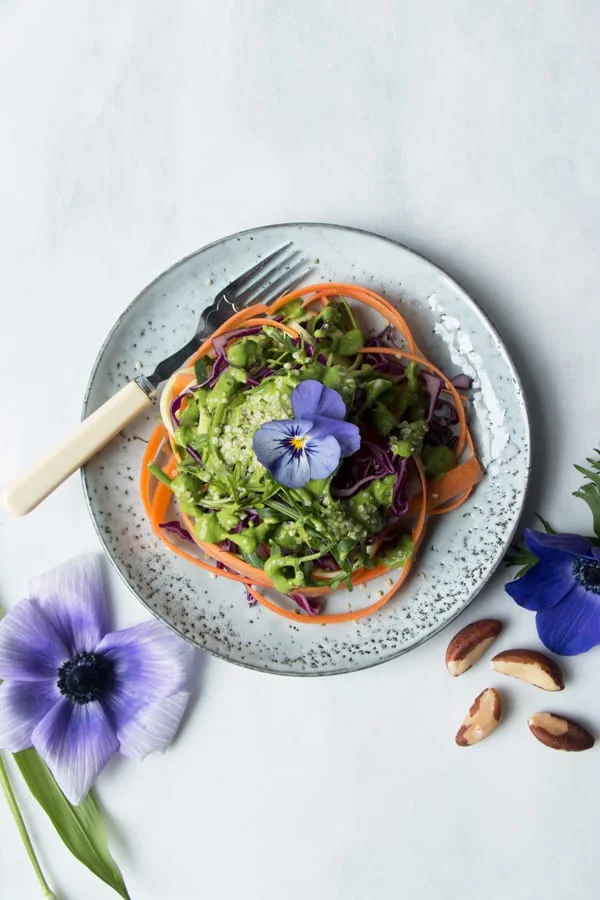 This fresh crunchy Spring Goddess Salad by Nirvana Cakery is a raw seasonal salad with a simple mix of spiralized zucchini, shaved carrots, shredded red cabbage and arugula all drizzled with wild garlic sauce and finished with hemp seeds and fresh chives.
15. Vegan Savory Zucchini Tart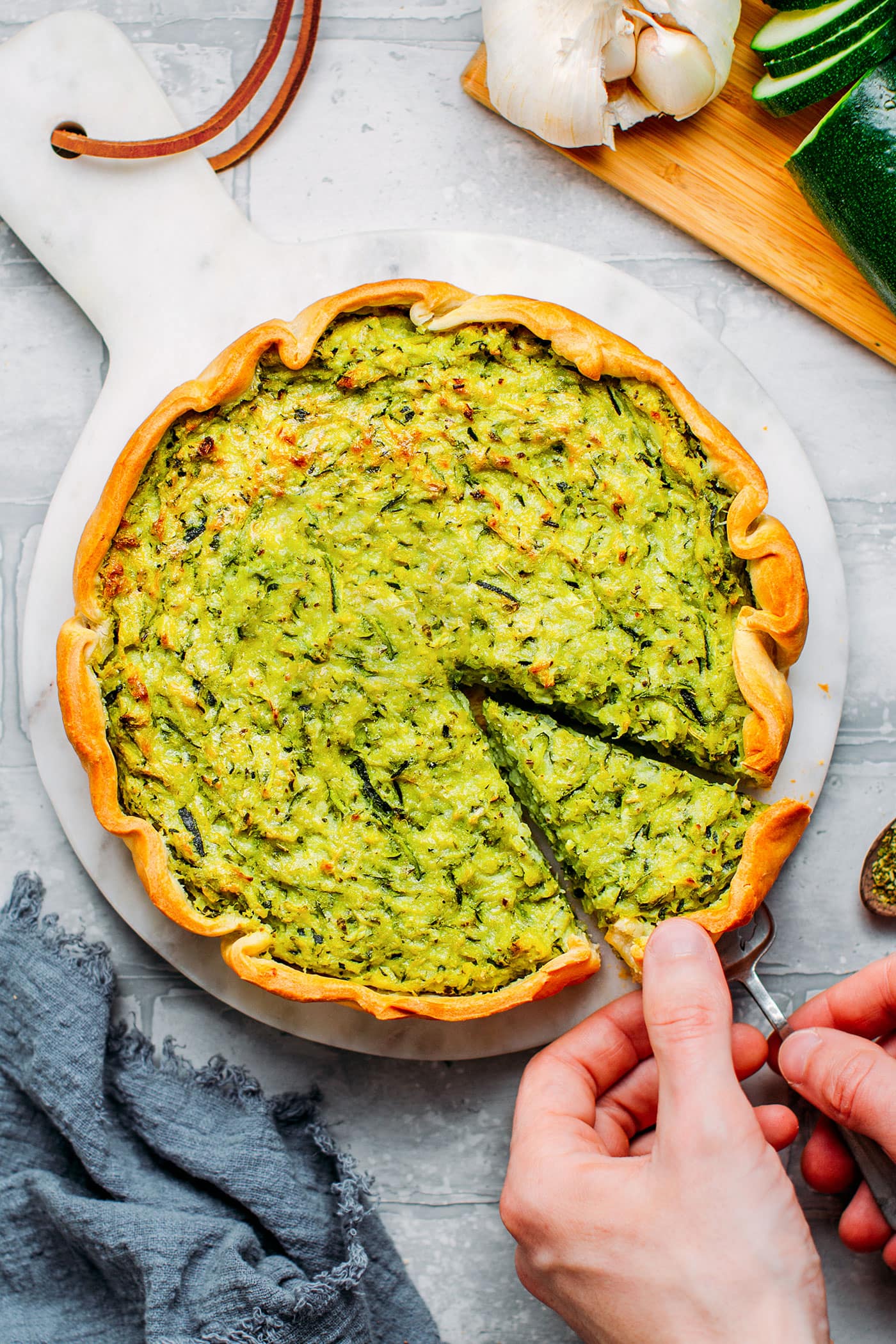 Bake yourself this delish Vegan Savory Zucchini Tart by Full of Plants. This herby tart with grated zucchini, cashew cream and herb filling is delicious warm or chilled.
16. Vegan Lasagna Roll-Ups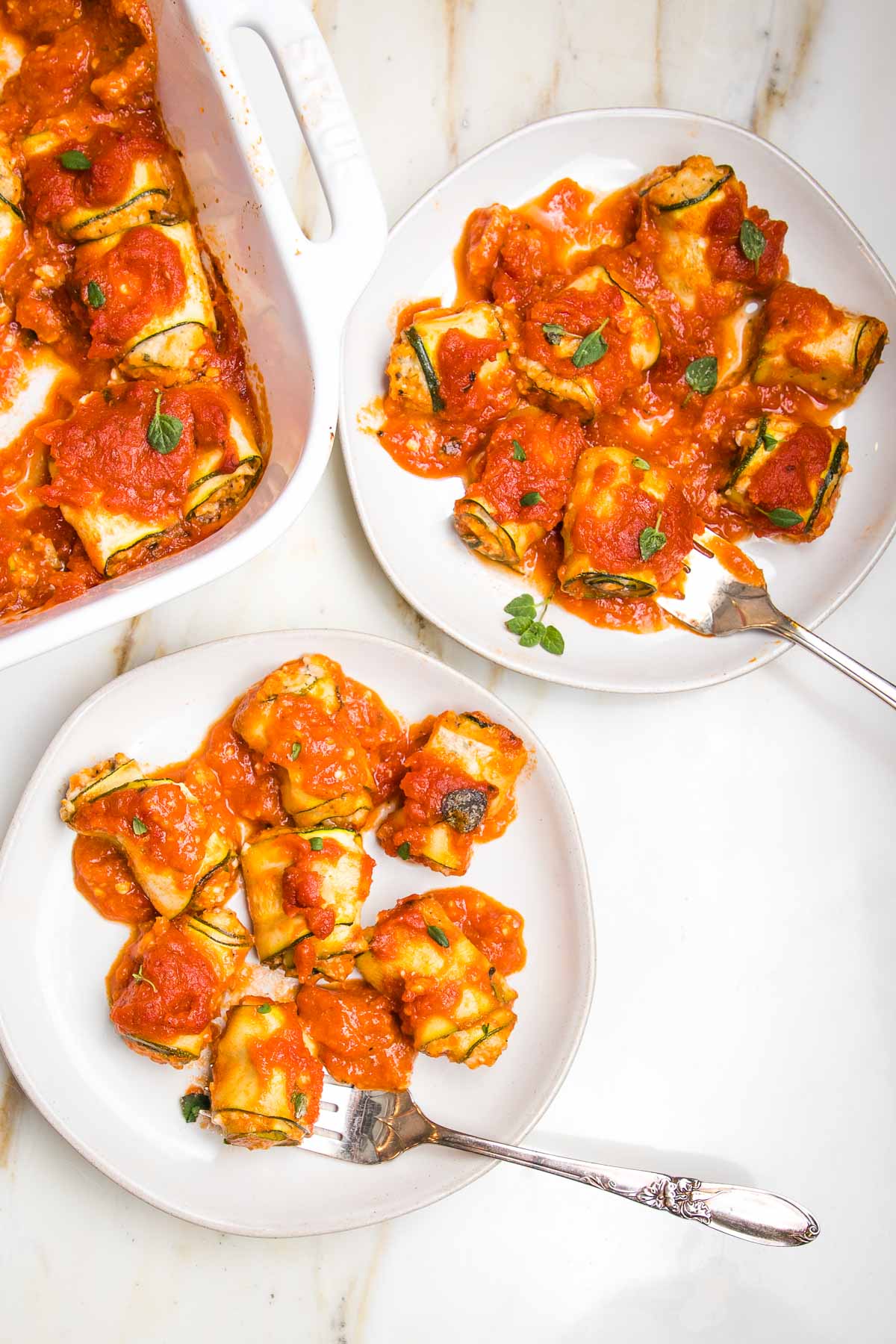 You will adore these satisfying Vegan Lasagna Roll-Ups by Debra Klein. In this three-ingredient plant-based recipe, zucchini noodles are filled with dairy-free ricotta and baked to perfection inside a pool of marinara sauce.
17. Chunky Zucchini Soup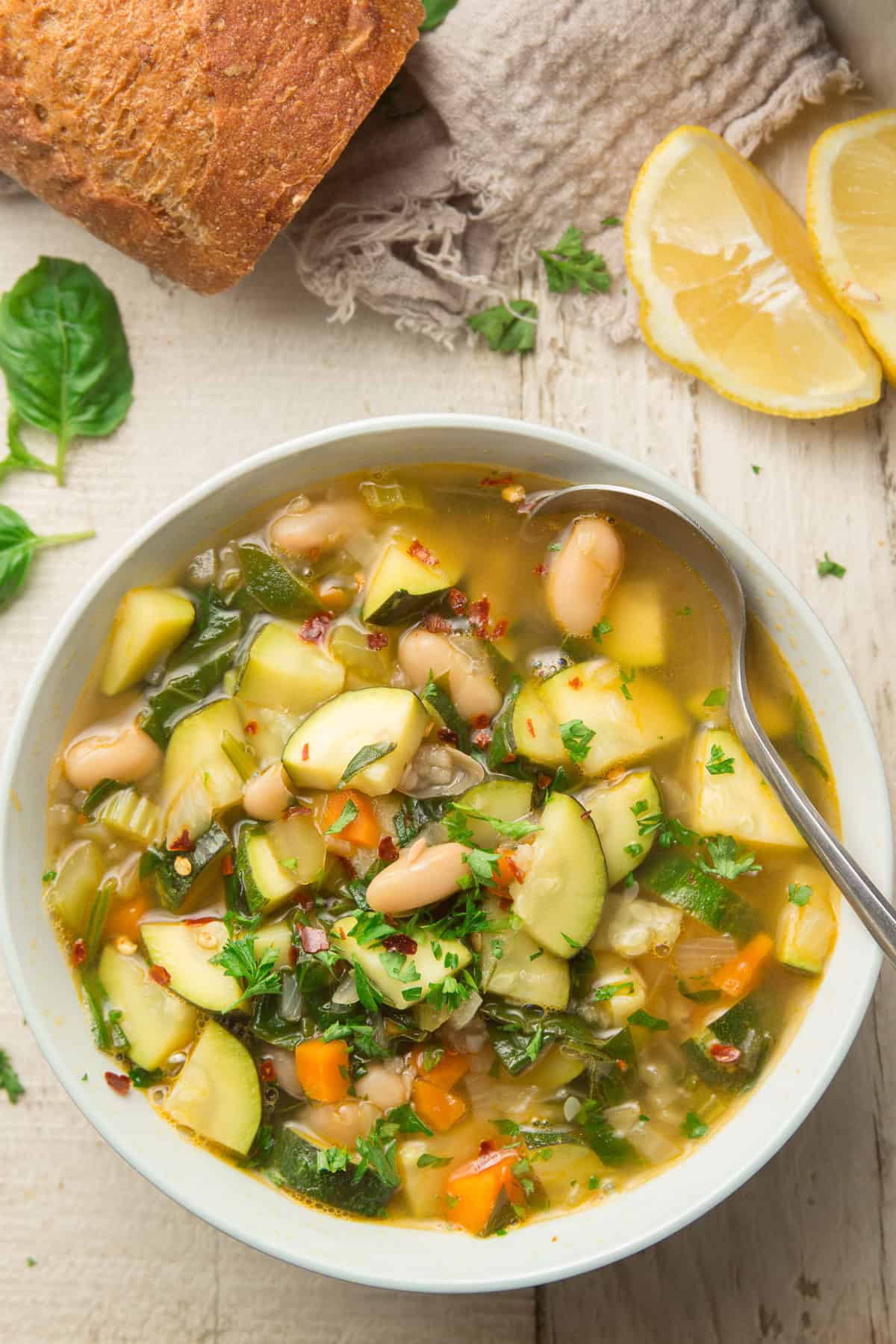 Delight your senses with this Chunky Zucchini Soup by Connoisseurus Veg. This healthy brothy soup with zucchini, cannellini beans, carrots, spinach, basil and lemon will keep you happy and satisfied.
18. Vegan Zucchini Muffins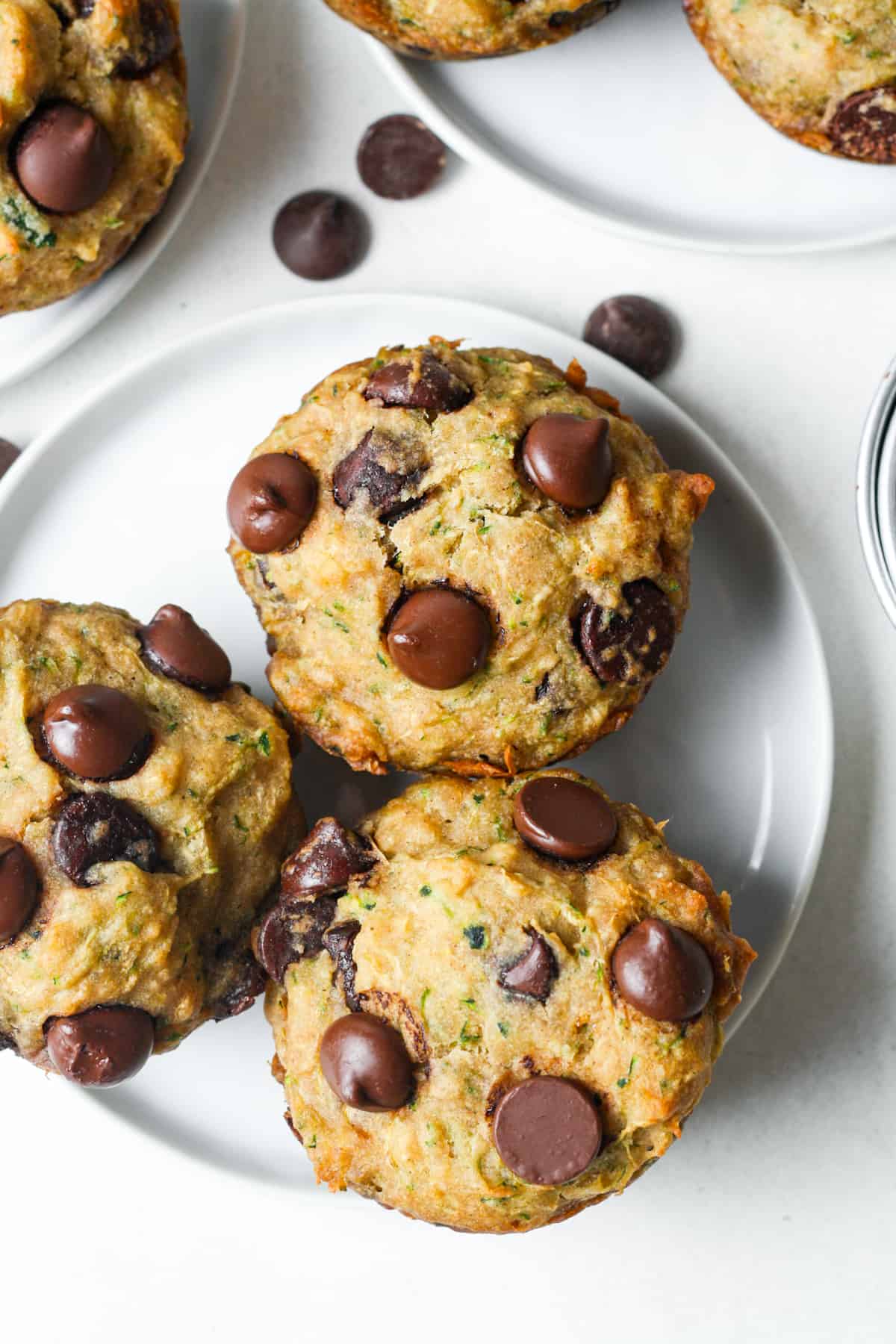 It's always good to have a few good muffin recipes on your list. These moist Vegan Zucchini Muffins by Organically Adison are baked with zucchini and dark chocolate chips for a moreish yet wholesome breakfast, snack or dessert treat.
19. Zucchini Noodles with Avocado-Cucumber Sauce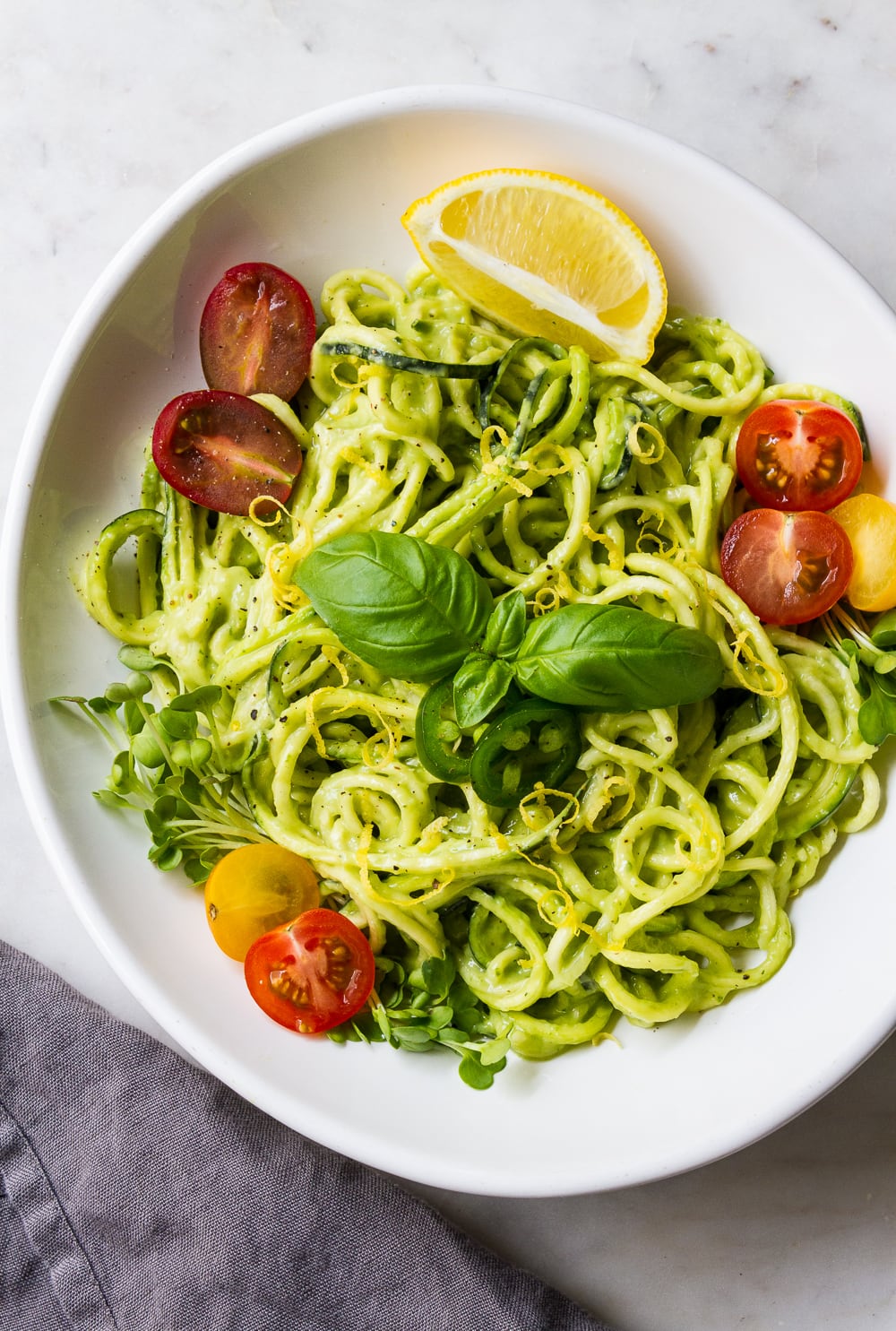 Get refreshed with these Zucchini Noodles with Avocado-Cucumber Sauce by The Simple Veganista. This raw vegan pasta dish with spiralized zucchini noodles and cooling creamy avocado-cucumber sauce is perfect for the warmer months.
20. Creamy Vegan Zucchini Pasta with Sweet Corn
This Creamy Vegan Zucchini Pasta with Sweet Corn by Make It Dairy-Free is the perfect late-summer dish. Zucchini is married with fresh sweet corn, coconut cream and vegan Parmesan and tossed with spaghetti in this flavorful recipe.
21. Grilled Zucchini Salad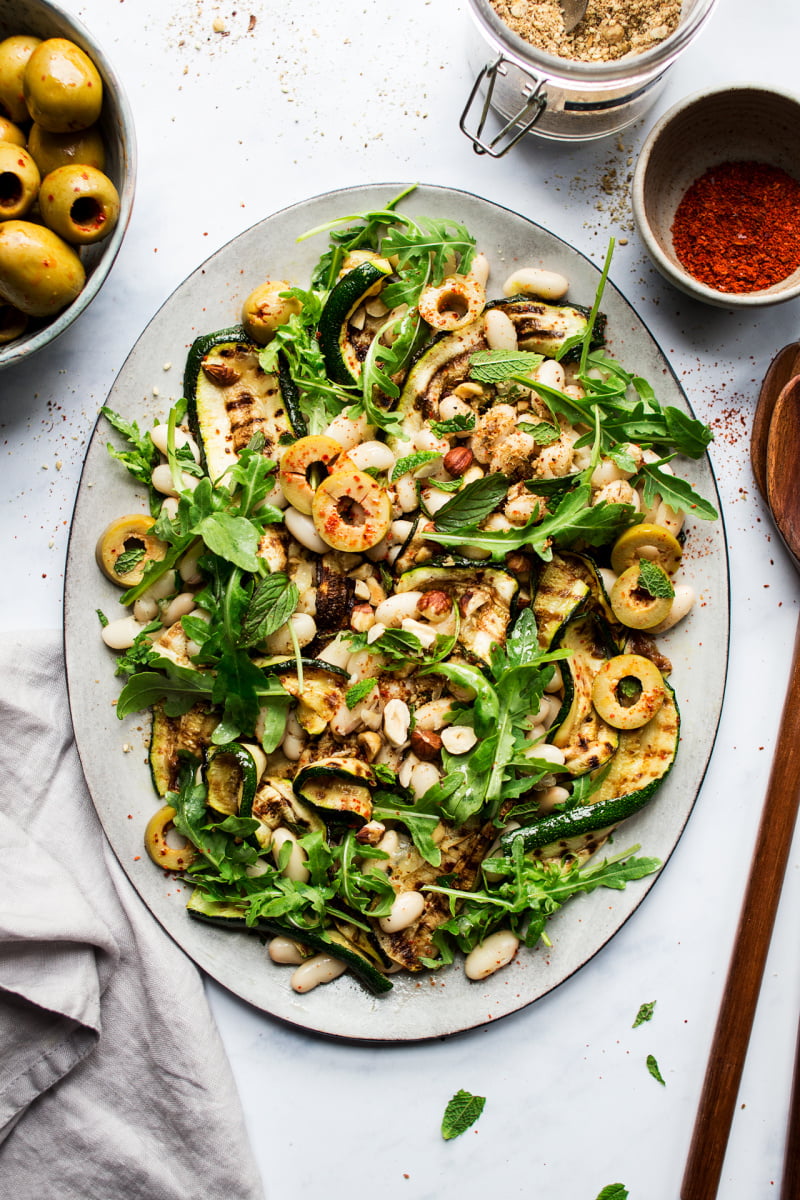 Feast with this delish Grilled Zucchini Salad by Lazy Cat Kitchen. In this perfect summer BBQ and picnic salad charred ribbons of zucchini are teamed with cannellini beans, arugula, green olives and fresh mint and tossed with a garlicky lemony olive oil dressing and sprinkled with dukkah.
22. Chocolate Chip Zucchini Cookies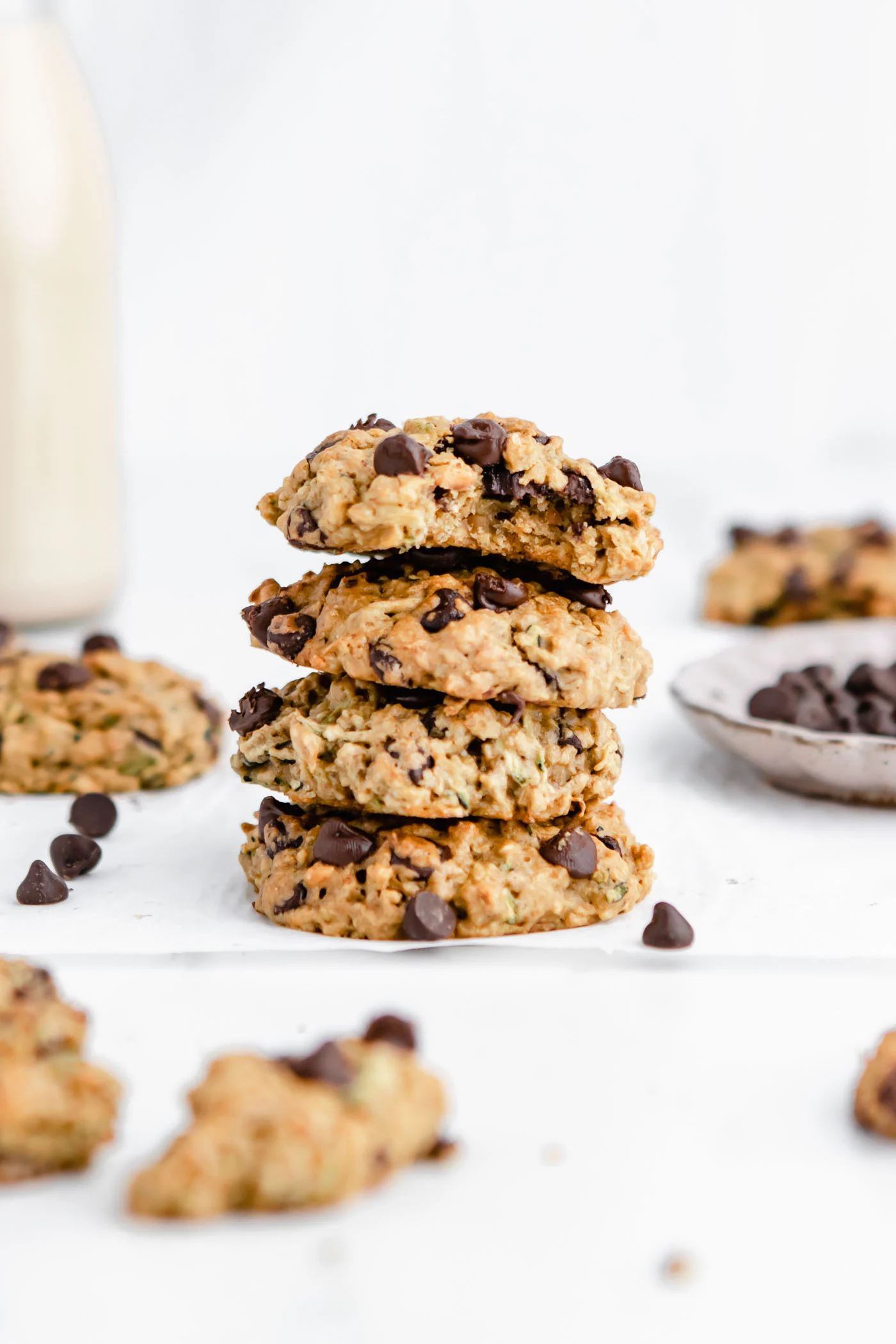 These moreish Chocolate Chip Zucchini Cookies by Running on Real Food are wholesome cookie recipe. Perfectly soft and chewy with zucchini, oats, peanut butter and chocolate chips they make a great kid-friendly snack or treat on the go.
23. Gluten-Free Vegan Zucchini Brownies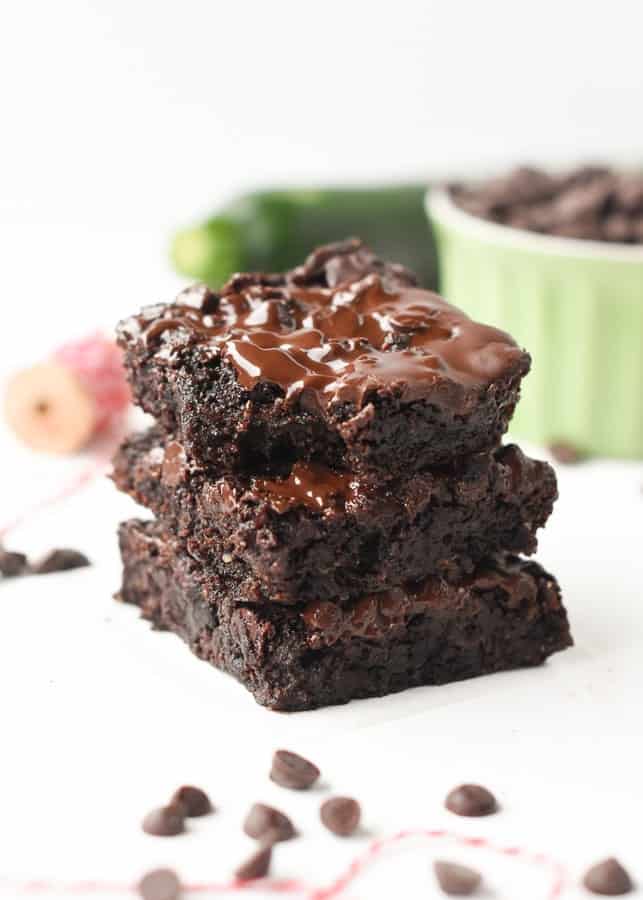 Delight your senses with these decadent Gluten-Free Vegan Zucchini Brownies by The Conscious Plant Kitchen. Their moist-fudgy texture thanks to zucchini is an absolute delight.
24. 5-Minute Zucchini Avocado Smoothie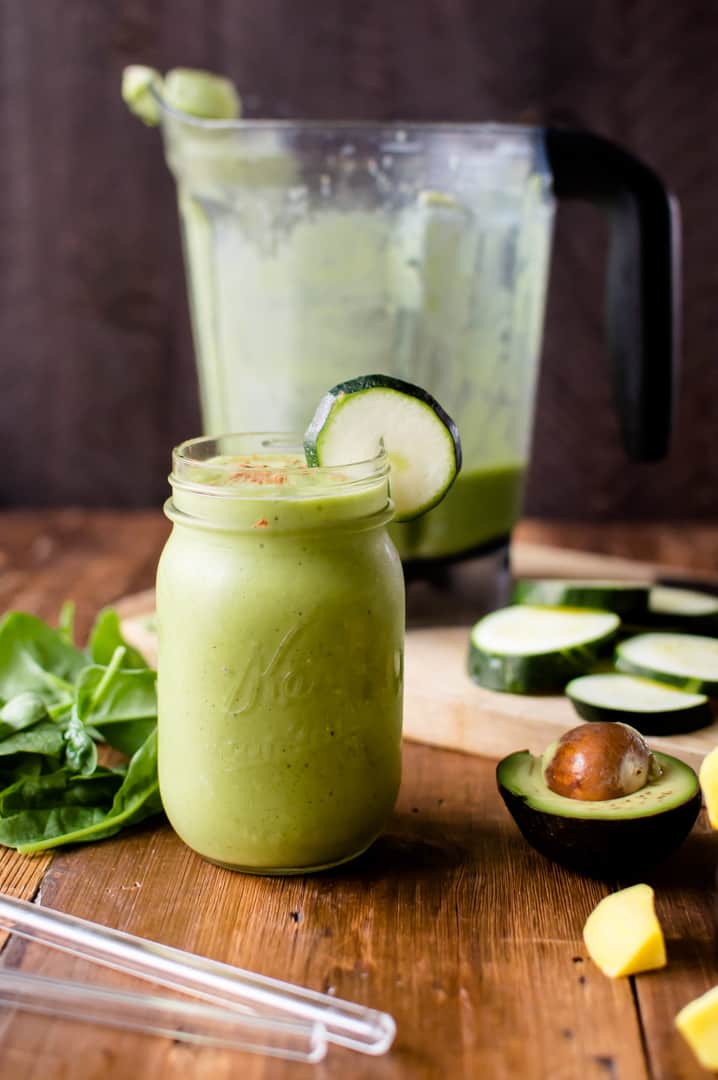 Feel rejuvenated with this 5-Minute Zucchini Avocado Smoothie by The Natural Nurturer. This creamy refreshing smoothie is made with a delicious blend of zucchini, avocado, mango, spinach, almond milk and cinnamon.
25. Vegan Zucchini Cake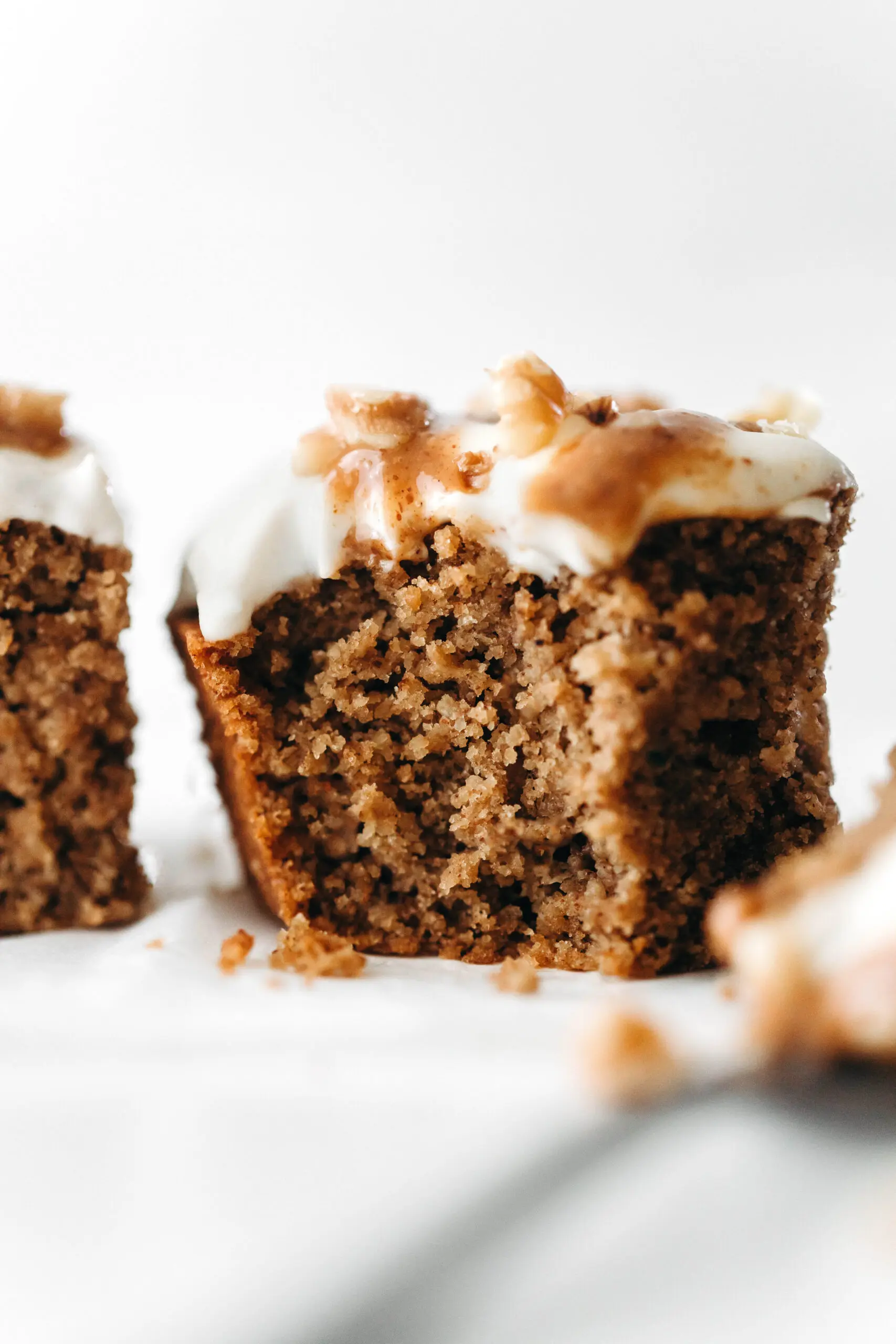 This wholesome Vegan Zucchini Cake by Feasting on Fruit is the perfect summer dessert. In this delicious recipe, a moist fluffy sponge cake baked with zucchini, oat and almond flour is smothered in a creamy lemon cashew frosting.
Similar Posts: