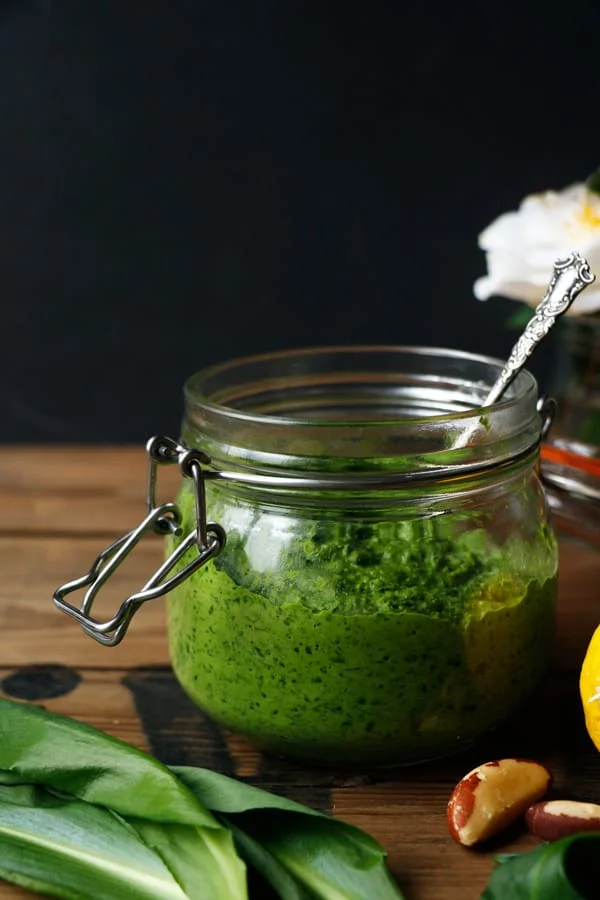 Wild garlic is one of the first herbs that grows in Spring, it's full of nutrients and has so much flavour. If you haven't tried wild garlic yet, you absolutely have to while it's in season.
I've made this Wild Garlic Spring Greens Brazil Nut Pesto for the first time last Spring and it has quickly become one of my favourite Spring recipes. It's so simple, so full of flavour with gorgeous vibrant green colour.
In this recipe I'm teaming up wild garlic with some spring greens and brazil nuts. I really love this combination, but the recipe is completely open to your own interpretation. You could use only wild garlic if you prefer or mix in different greens. Sometimes I use a mix of brazil nuts and almonds and add garlic clove for an extra kick. I'm a huge garlic lover :)
You can literally eat this pesto with anything, stir some into your favourite pasta, spread on bread, pizza, dollop some into your buddha bowl. It's definitely one to make this Spring!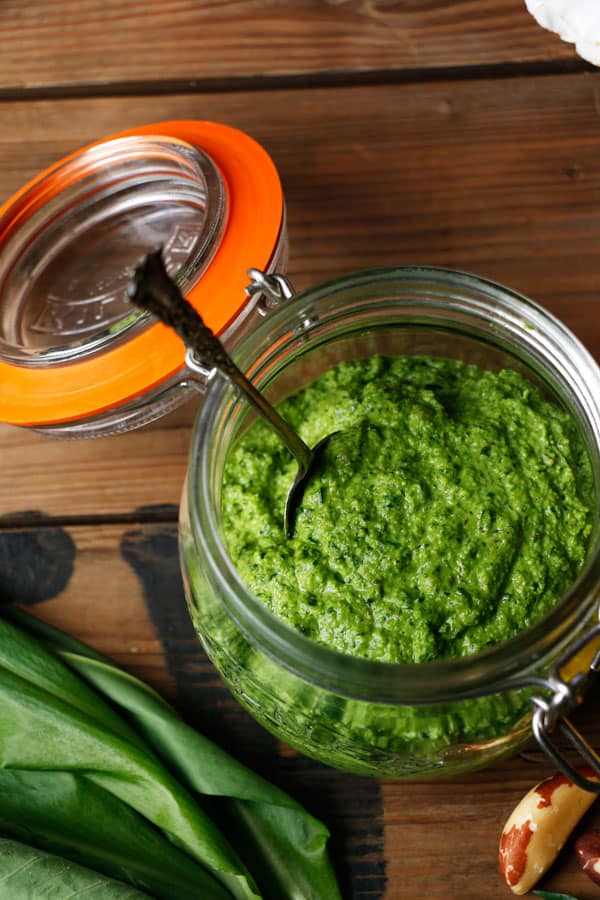 Wild Garlic Spring Greens Brazil Nut Pesto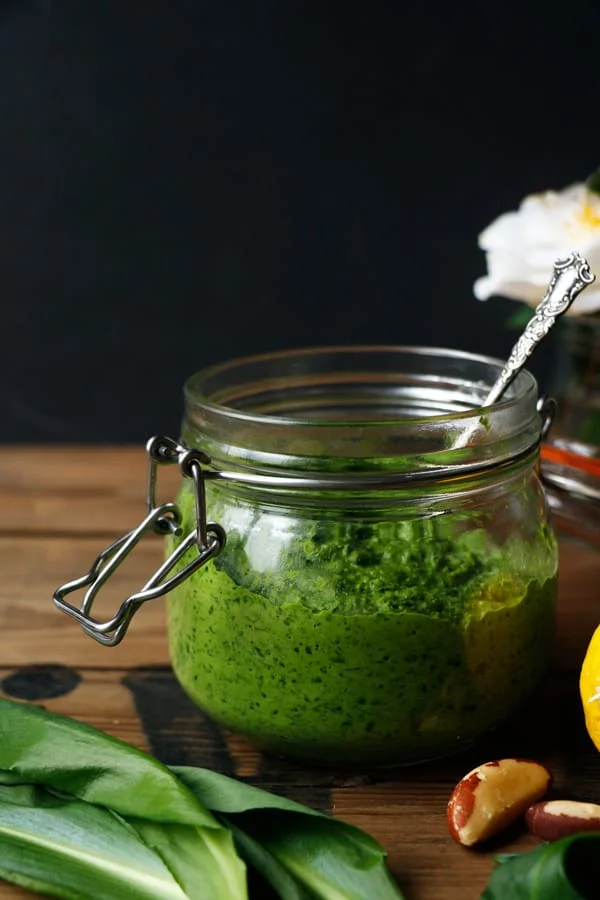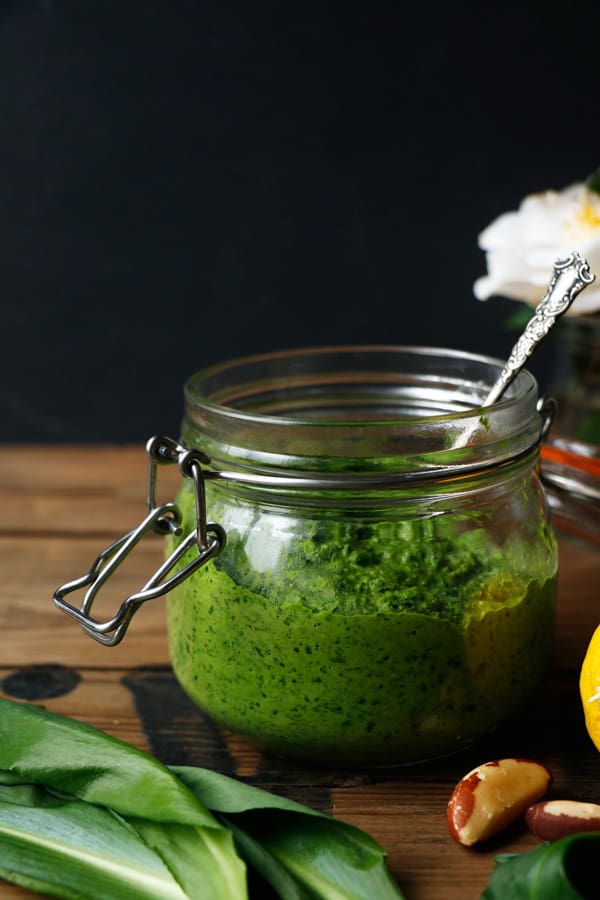 Ingredients
50g wild garlic (1/2 cup tightly packed)
50g spring greens (1/2 cup tightly packed)
100g brazil nuts (3/4 cup)
80ml extra virgin olive oil (1/3 cup)
2tbsp lemon juice
sea salt & black pepper
Instructions
Rinse wild garlic and spring greens and set aside.
Place brazil nuts into a food processor or high speed blender and pulse until coarsely ground.
Add greens, olive oil, lemon juice, salt and pepper and process until you have desired consistency.
Store in a fridge in an airtight jar.
Enjoy with everything!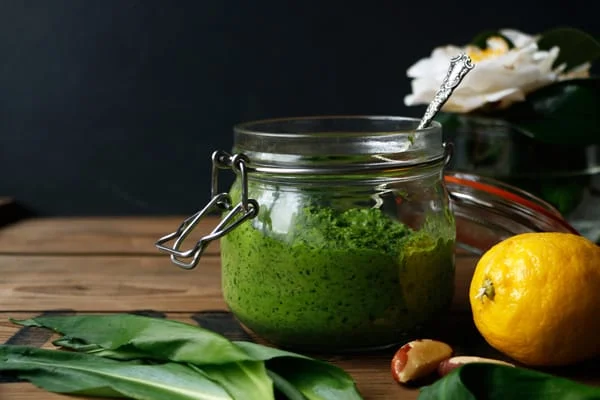 Similar Posts: