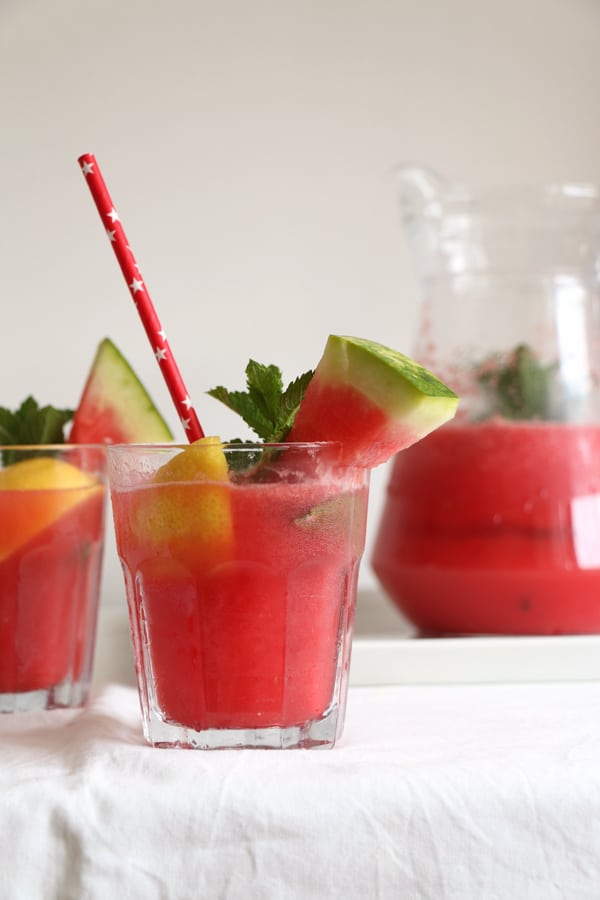 It's been so hot in London this week! And when it's this hot it's good to slow down and have a few lazy days as my son says chillax.
On a request of my lovely friend I've made some watermelon lemonade for the first time. It's a lovely refreshing drink, naturally sweet and very simple to make. Watermelon is full of water and there is no need to add extra, so I've just added little lemon juice and lots of ice. A perfect drink for those hot lazy summer days:)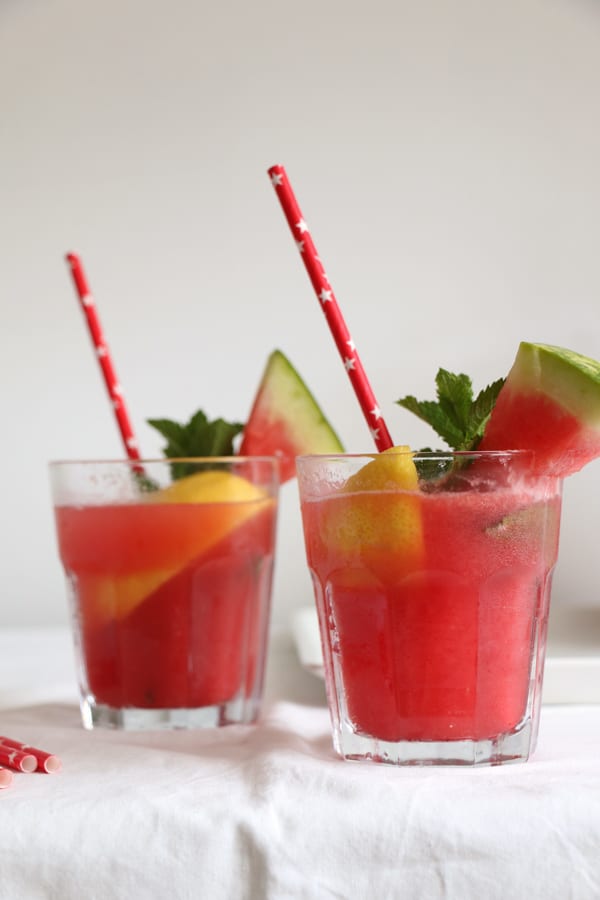 Yield: 6 servings
Watermelon Lemonade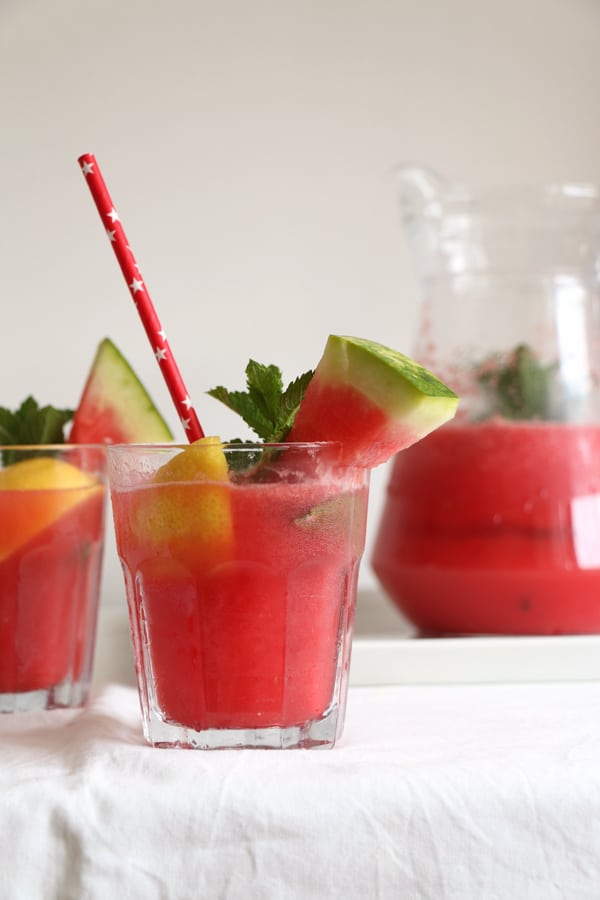 Ingredients
1/4 large watermelon
1/2 lemon, juice
To serve:
ice
lemon wedges
fresh mint leaves
Instructions
Remove the rind and seeds from the watermelon and cut into chunks.
Place into blender together with lemon juice and blend until smooth.
Depending on the size of your blender you might have to work in batches.
Pour into a jug, add ice, lemon wedges and mint leaves if using.
Enjoy!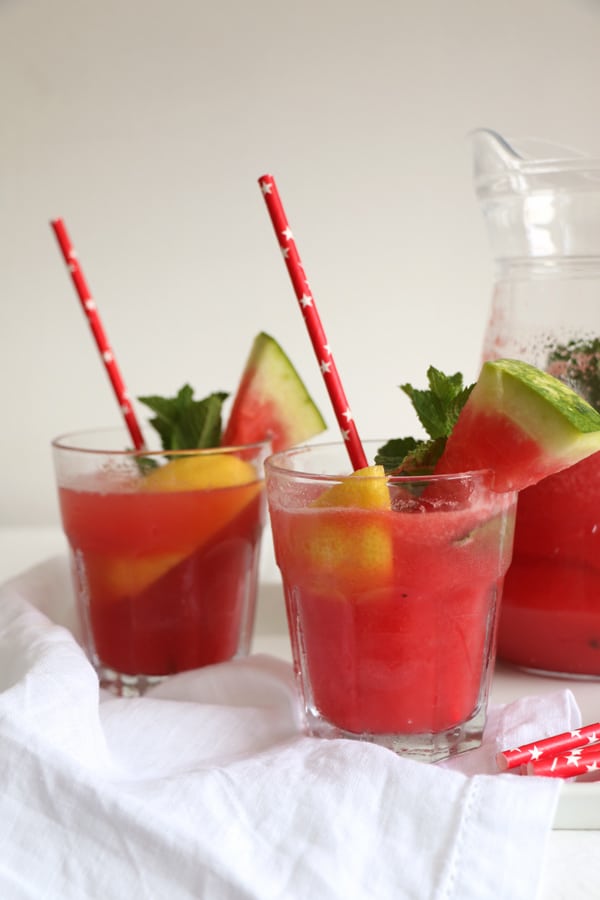 Similar Posts: