Don't know what to do with your eggplant? Try one of these healthy delicious Vegan Eggplant Casserole Recipes.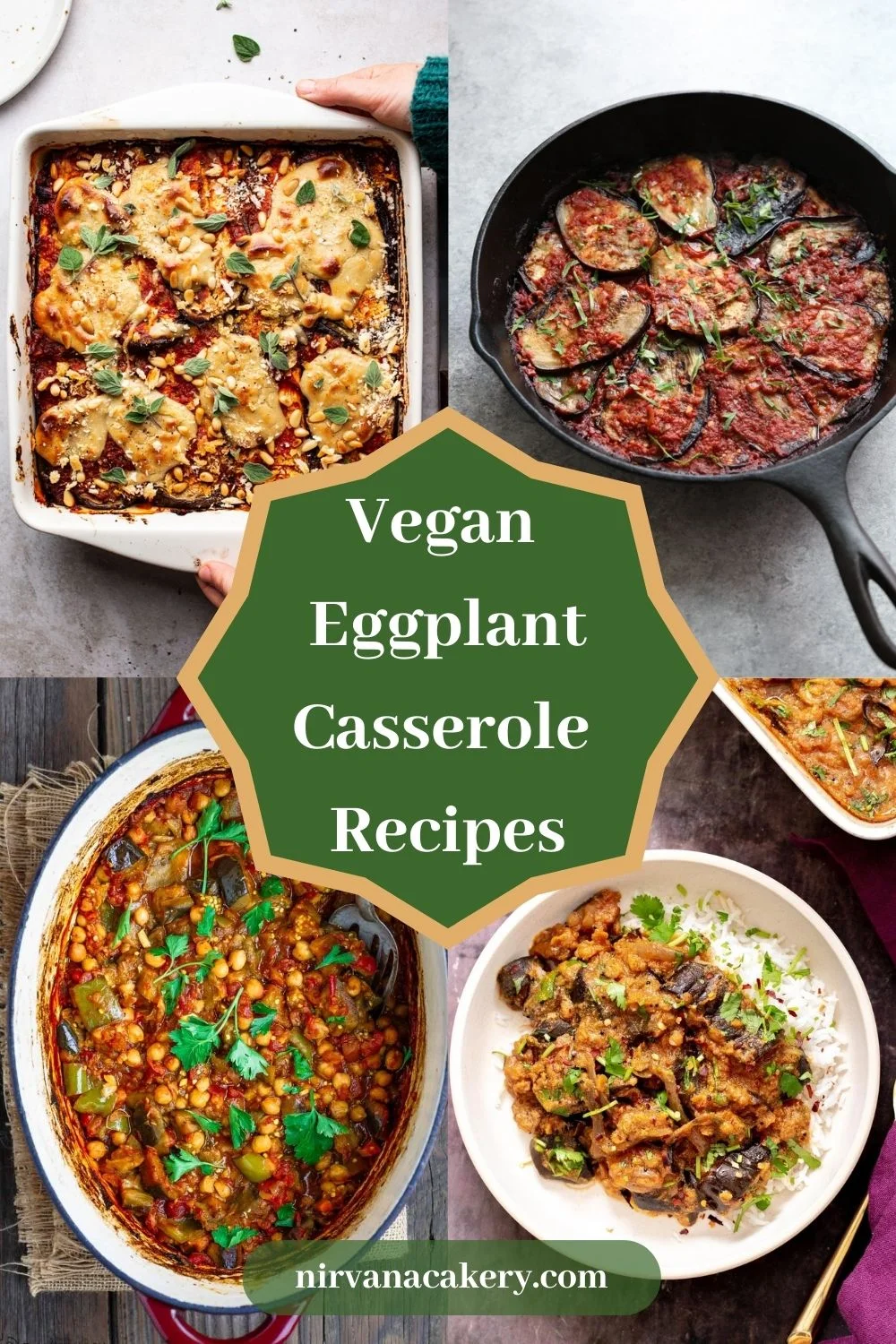 Eggplant also known as aubergine is rich in nutrients and high in fiber and wonderful to use in vegan recipes for its "meaty" texture. It doesn't have much flavor and it's open to a broad palette of spices and seasonings.
Popular in Mediterranean cuisine, eggplant is often teamed with chickpeas, tomato sauce and spices to create flavorful dishes. The Greek Moussaka and Eggplant Parmigiana are perhaps the most famous eggplant layered casserole dishes.
One of the best ways to prepare eggplant to use in casserole recipes is to slice it, brush it with little olive oil, seasoning and roast it to bring out the flavor. Then get creative with layers of rich sauce, potatoes and vegan cheese to build your dish. Get inspired below with the best Vegan Eggplant Casserole Recipes out there.
1. Vegan Eggplant Parmigiana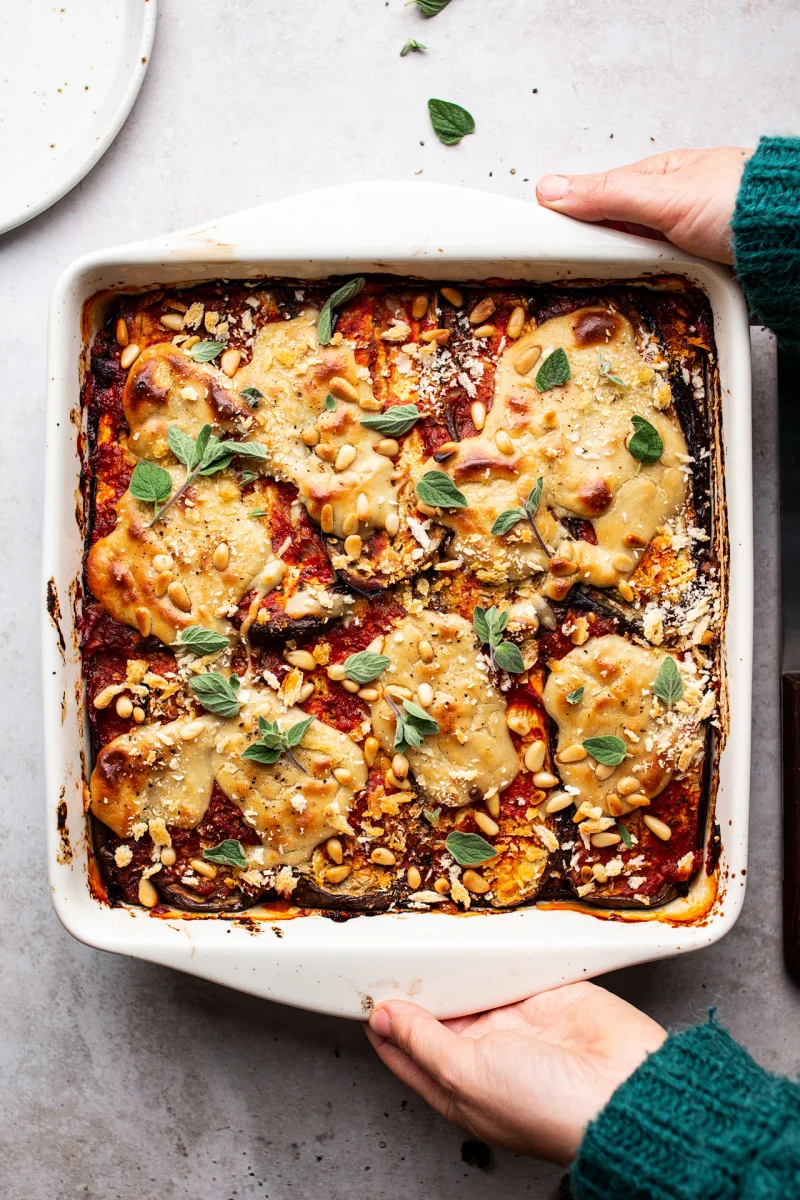 This delicious Vegan Eggplant Parmigiana by Lazy Cat Kitchen is a vegan take on an Italian classic. In this hearty plant-based dish, baked aubergine slices are layered with herby tomato sauce and simple cashew cheese sauce.
2. Vegan Moussaka
Impress your vegan friends with this indulgent Vegan Moussaka by Rainbow Plant Life. This delightful casserole recipe consists of flavorful layers of roasted potatoes, eggplant, spiced vegan meat and mushroom sauce and a yummy vegan bechamel.
3. Turkish Eggplant Dinner Casserole (Imam Bayildi)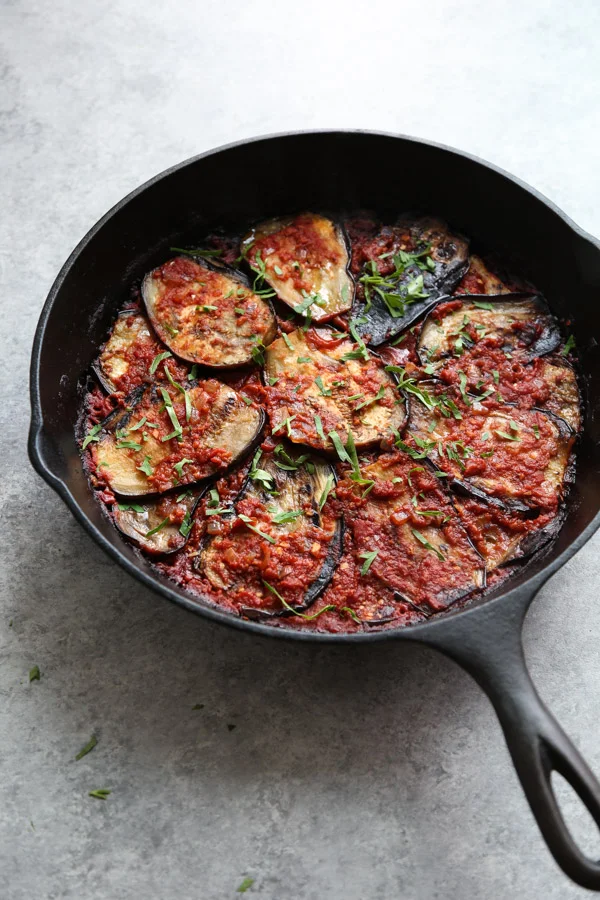 This simple healthy Turkish Eggplant Dinner Casserole by Feed Me Phoebe is known as Imam Bayildi in Turkey. This tasty baked dish features thinly sliced eggplant combined with onion, garlic, red chili flakes, cinnamon, diced tomatoes and fresh parsley.
4. South Indian Baked Eggplant Curry Casserole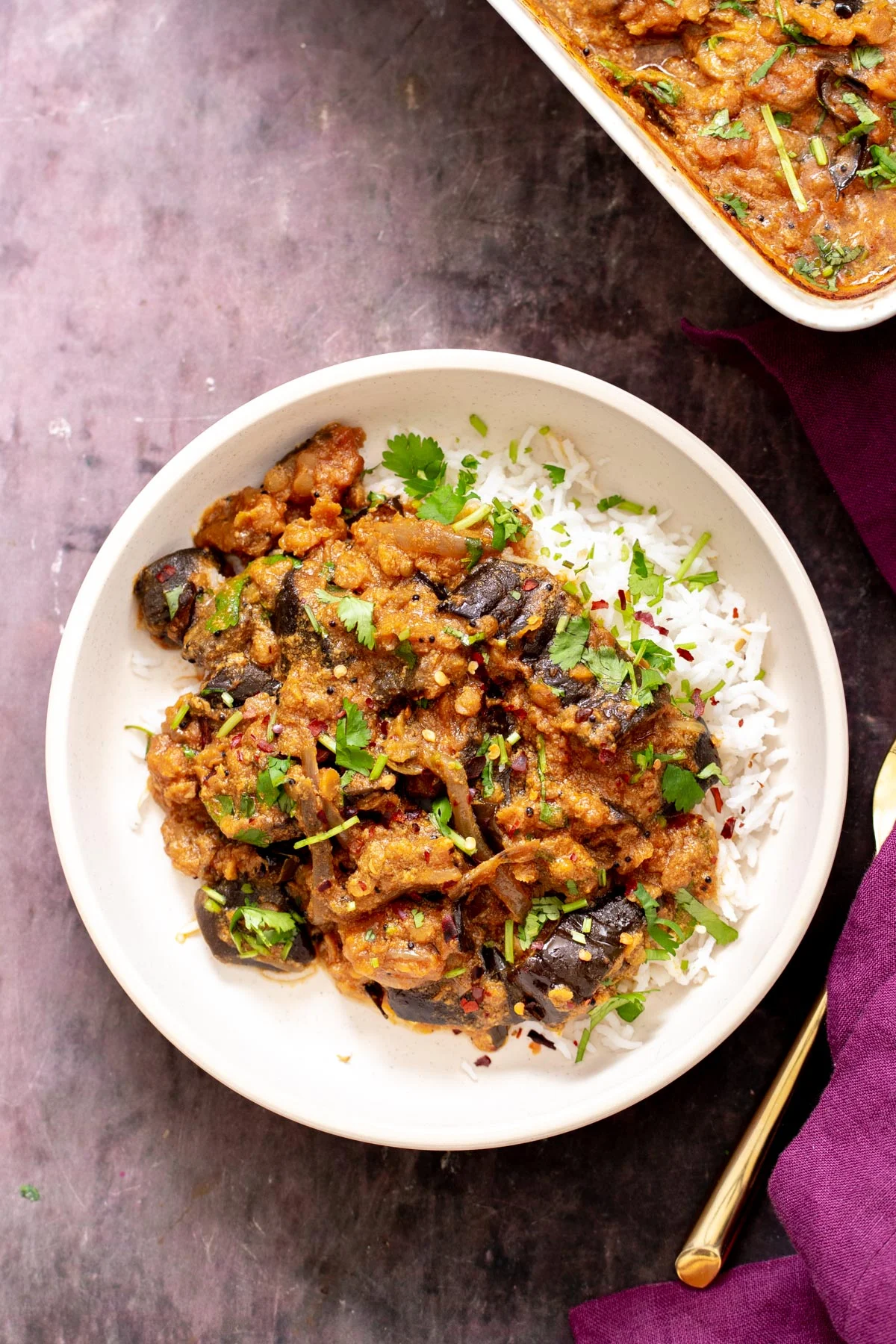 Delight your senses with this beautifully spiced South Indian Baked Eggplant Curry Casserole by Vegan Richa. This curry-style baked casserole with eggplant and red lentils is cooked in a fragrant spiced tomato and coconut milk sauce.
5. Vegan Eggplant Rollatini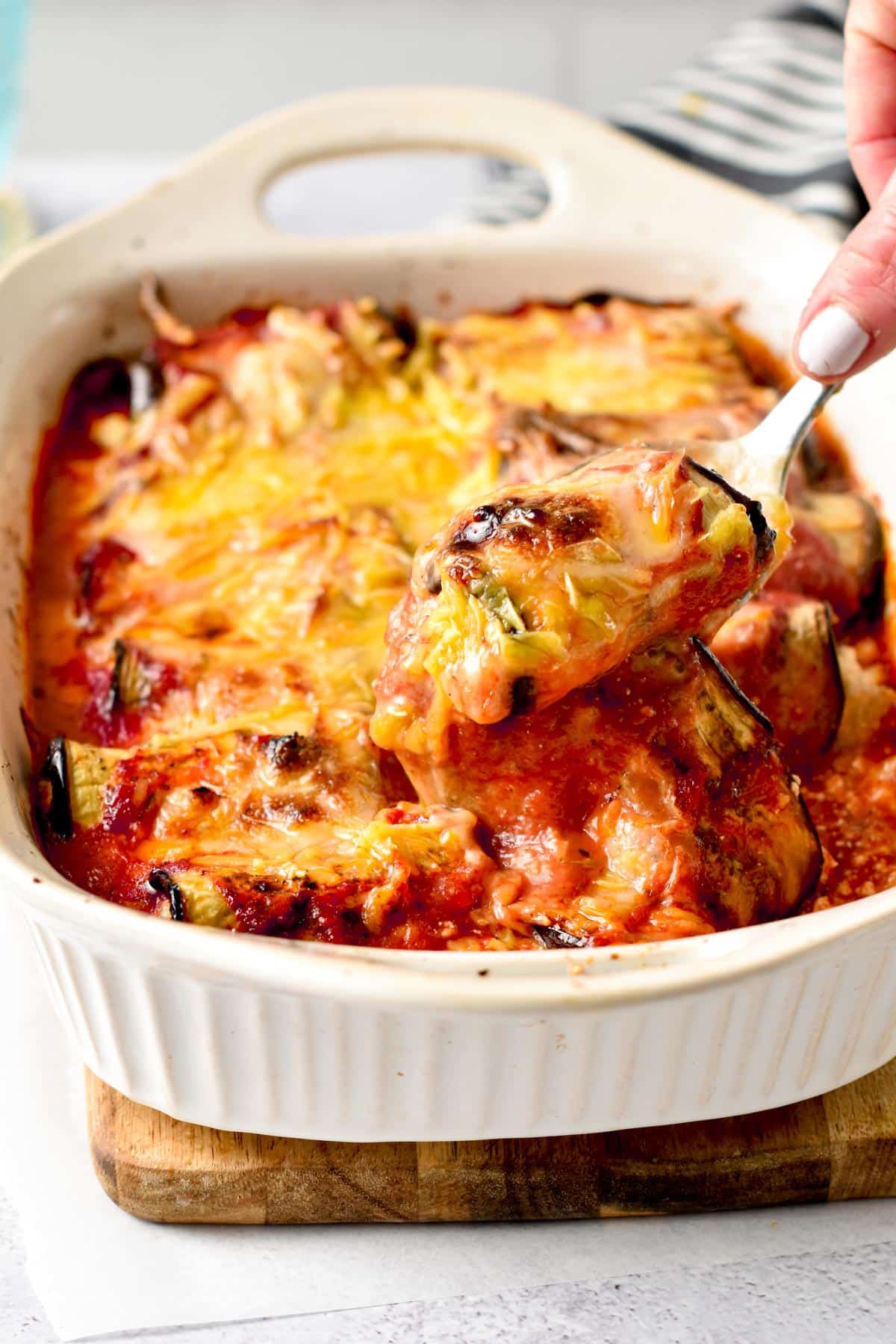 If you love Italian food this tasty Vegan Eggplant Rollatini by Conscious Plant Kitchen is a wonderful dish to try. In this delicious recipe, baked eggplant slices are filled with vegan tofu ricotta, placed into a casserole dish with marinara sauce, topped with vegan cheese and baked to perfection.
6. Vegan Eggplant Casserole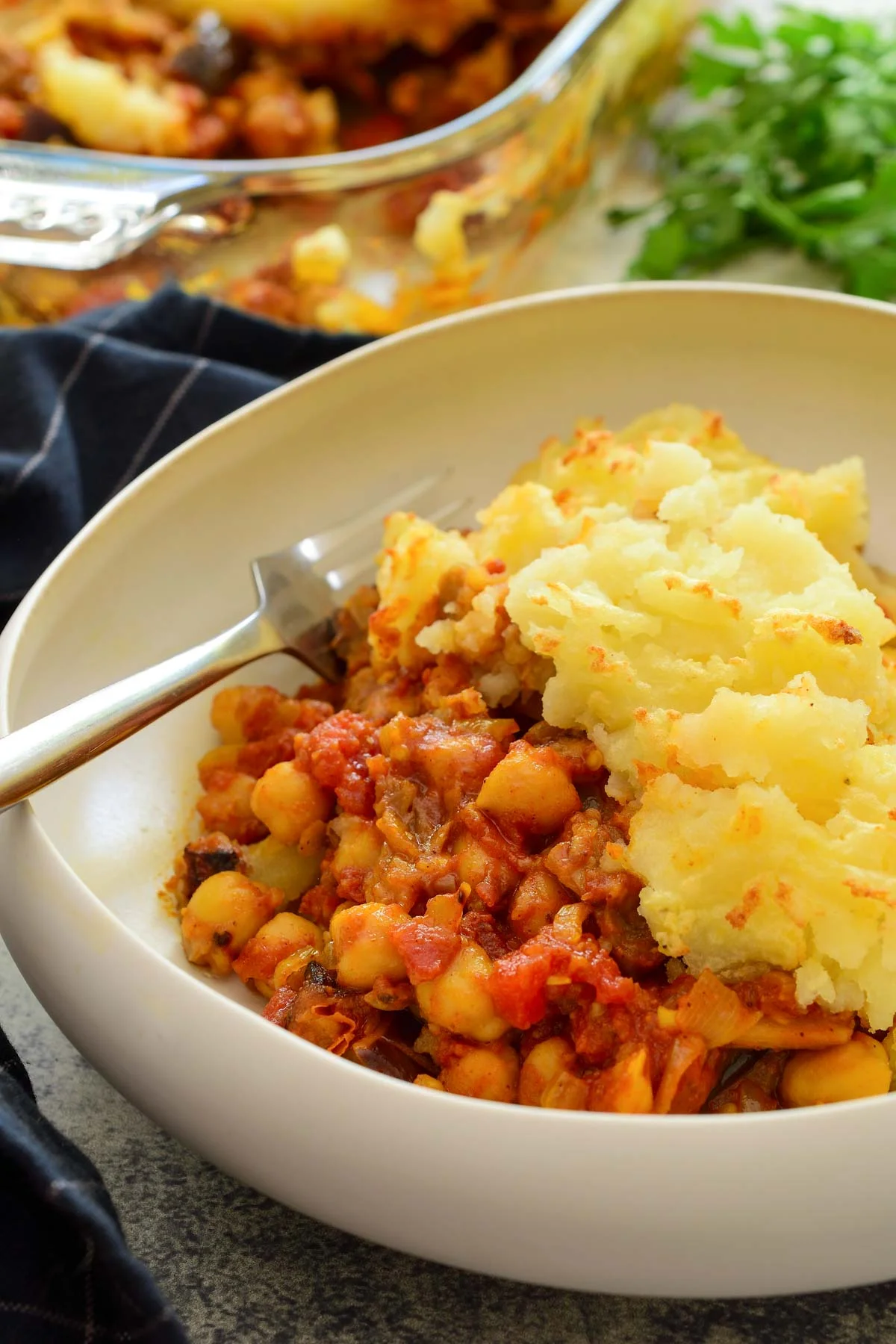 This yummy Vegan Eggplant Casserole by The Stingy Vegan is a hearty nourishing meal. In this eggplant shepherd's pie-like recipe, Moroccan-spiced eggplant and chickpeas in tomato sauce are topped with mashed potatoes and grilled until golden brown and crisp.
7. Eggplant Parmesan Potato Casserole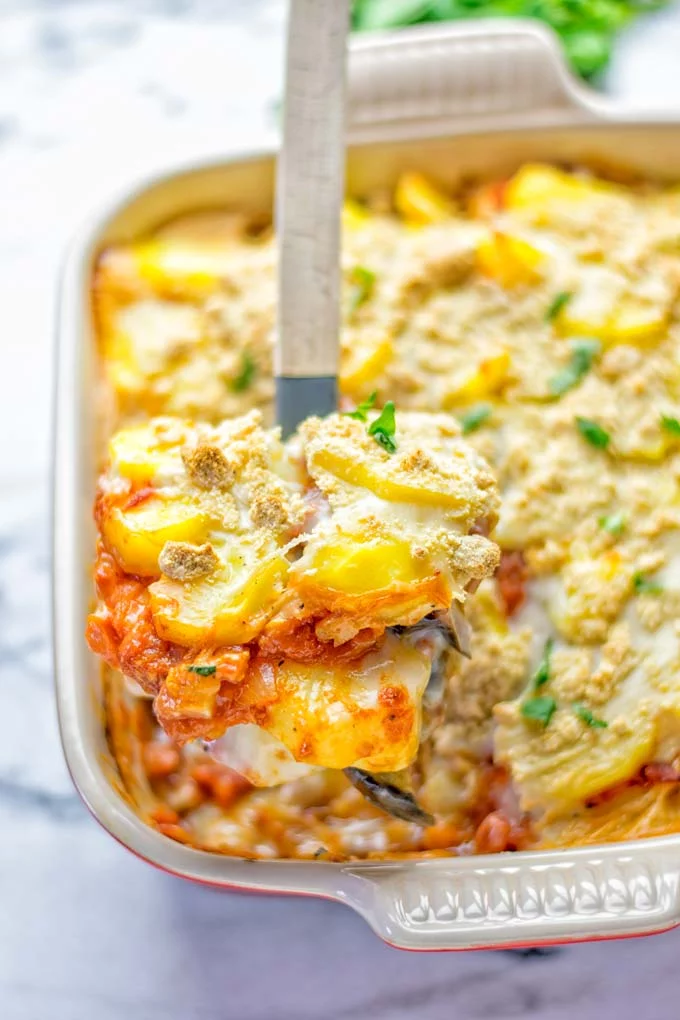 Your whole family will love this satisfying Eggplant Parmesan Potato Casserole by Contentedness Cooking. This vegan easy-to-make casserole dish is filled with mouthwatering layers of tomato base, eggplant slices, vegan white sauce and potato slices and topped with vegan parmesan.
8. Vegan Eggplant Parmesan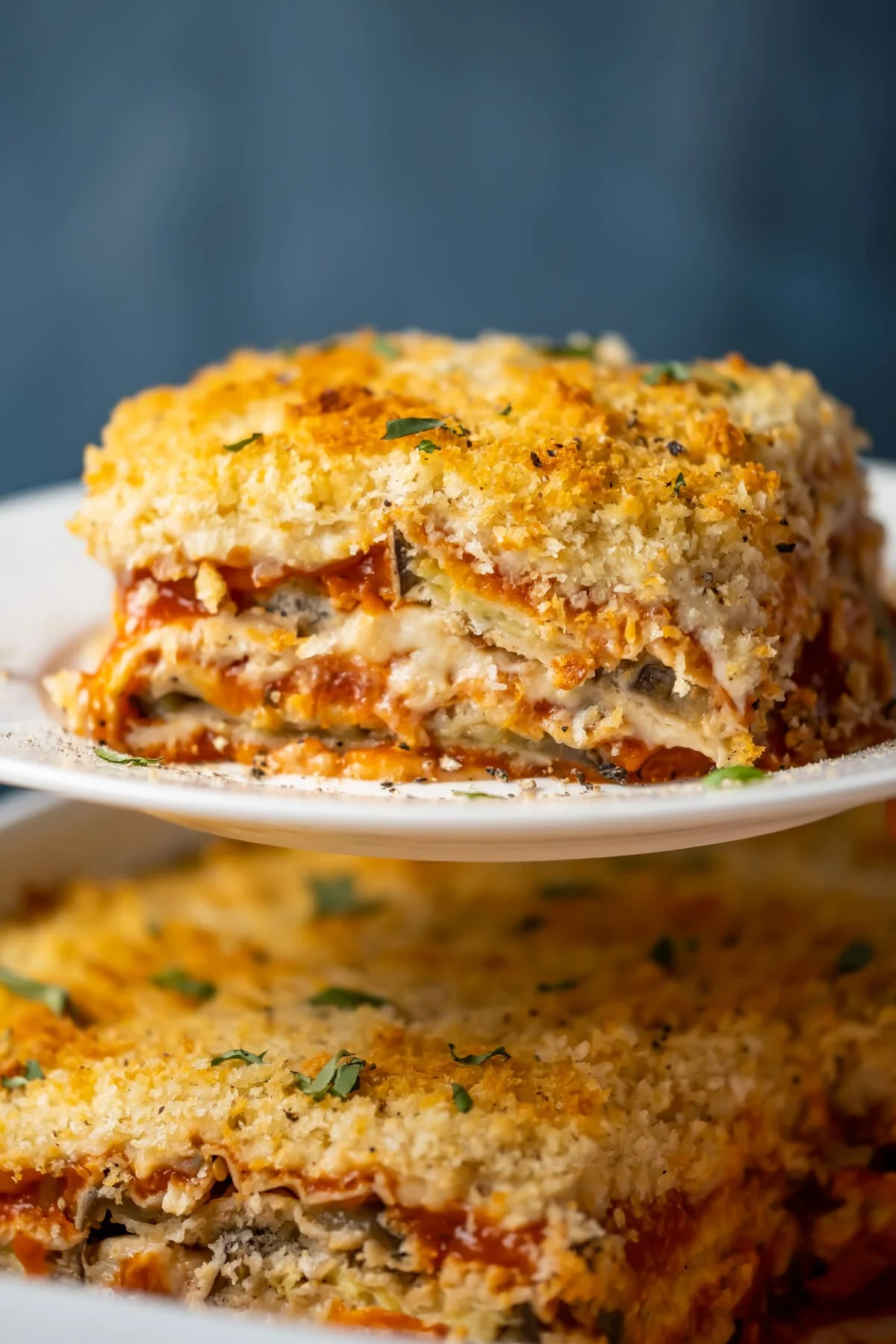 This moreish Vegan Eggplant Parmesan by Loving It Vegan is another plant-based take on this Italian recipe. This recipe features baked battered eggplant slices layered with marinara and vegan cheese sauce and topped with breadcrumbs before baking to perfection.
9. Easy Greek-Style Eggplant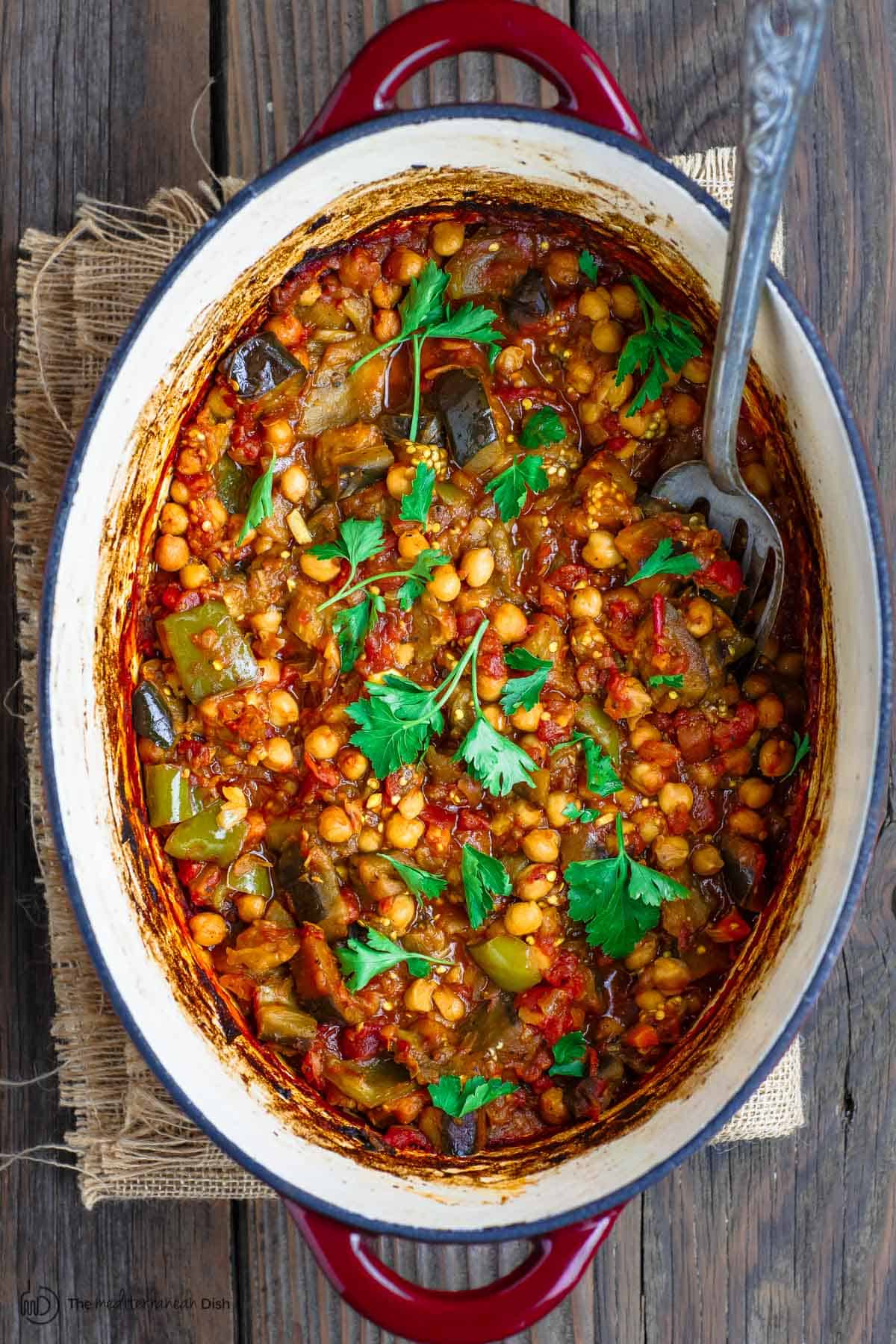 Satisfy your vegan buds with this warming Easy Greek-Style Eggplant by The Mediterranean Dish. With Greek flavors and warm spices of oregano, coriander, paprika and cinnamon this eggplant dish makes a satisfying meatless dinner.
10. Vegan Eggplant Casserole with Beans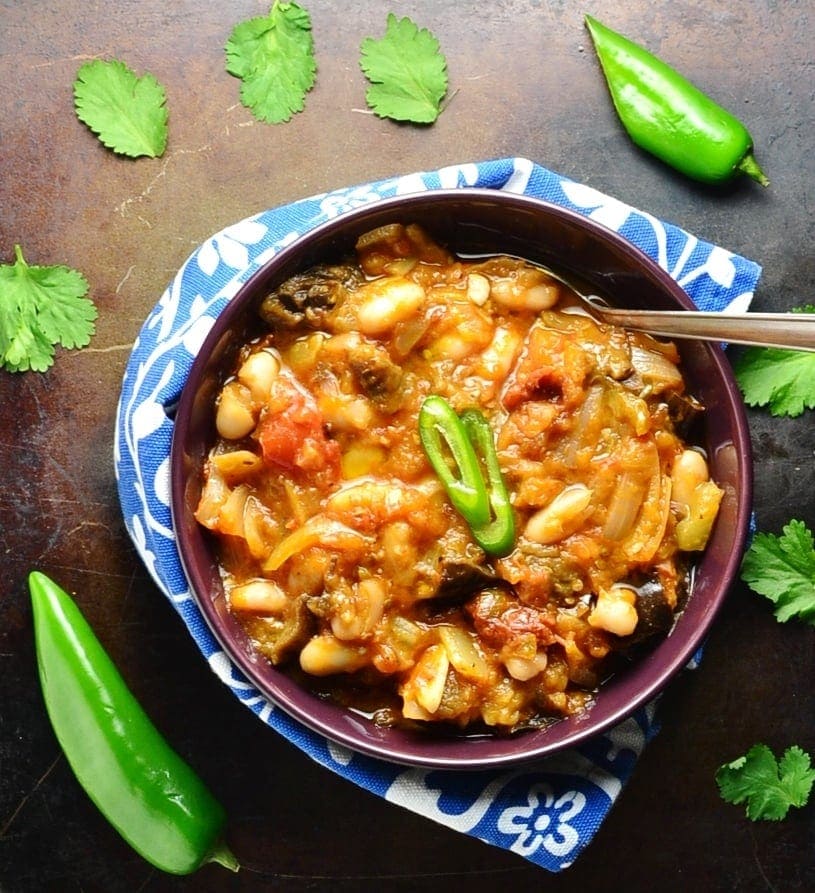 This healthy Vegan Eggplant Casserole with Beans by Everyday Healthy Recipes is bursting with flavor. In this tasty recipe, eggplant is paired with cannellini beans and chunky tomato sauce.
Similar Posts: